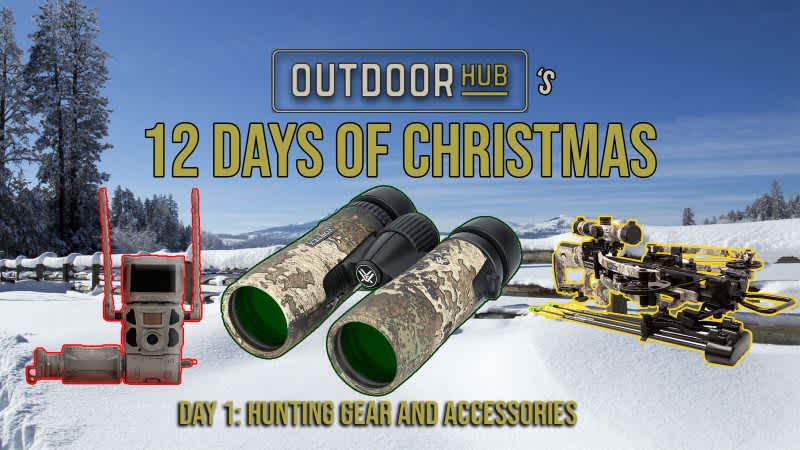 It's officially winter hunting season and many of you out there probably already have a nice tree or hunting spot picked out based on your months of collected trail cam data. Whether you're into hunting for sustenance or just enjoy it as a relaxing time away from the trappings of your comfy home, good hunting equipment is necessary these days to have a chance at taking a shot at an elusive whitetail. As part of OutdoorHubs 12 Days of Christmas, we're going to be bringing you great products that could be used as gifts to your friends family, or yourself with each day bringing a new theme and lineup of holiday hunting gear.
12 Days of OutdoorHub Christmas Day 1! Holiday Hunting Gear
A good pair of insulated hunting boots can make or break your snowy winter hunt. Danner makes a line of quality outdoor/hunting boots that are 100% waterproof, warm, and apparently fit and wear in very well according to customer reviews.
For a highly abrasion-resistant upper, premium full-grain leather is combined with durable water repellent treated nylon panels
100% waterproof and breathable, GORE-TEX liners ensure that no water gets in, while allowing sweat and moisture to get out
PrimaLoft® Gold Insulation offers best-in-class insulation for repeated compression and durability, making it the go-to choice for insulated footwear
Three layers of varying density are combined for maximum cushioning and support. The entire footbed is made of open-cell polyurethane for better heat dissipation and air circulation
Danner® Plyolite™ midsole offers lightweight comfort and shock absorption
The Danner® Alsea outsole offers grippy traction in uneven terrain
Fits true to size with an athletic and supportive fit while providing ample room in the toe
Offers a specific heel shape that locks the heel in place for better fit and comfort on the back end of the boot
Swarovski® performance that fits in your pocket, the CL Pocket Binoculars give outdoorsmen big performance from a small package. A foldable design for easy carrying, CL pocket binoculars deliver outstanding optical quality and stable operation to help you observe wildlife in great detail. High-performance HD optics feature fluoride-containing lenses that eliminate nearly any color aberrations for maximum color fidelity and better resolution and contrast
$200 Off a TenPoint Vapor RS470 Crossbow Package with ACUslide
When speed matters, the TenPoint® Vapor RS470™ Crossbow Package with ACUslide delivers! Sending bolts rocketing downrange at speeds up to 470 fps, the Vapor is the fastest crossbow on the market! Using a reverse-draw design to take advantage of the massive 17″ power stroke, this crossbow maximizes speed above all else.
Zips bolts downrange at up to 470 fps
Reverse-draw design takes advantage of a 17″ power stroke
ACUslide cocking and de-cocking system is safe and easy
Lightweight Tec-X stock
Narrow design for easy maneuverability
2-stage S1 trigger breaks clean for pinpoint accuracy
Topped with a fully multi-coated Evo-X Marksman scope
Includes a sling and hard case
Enjoy the organization of a turkey vest at your side while in the ground blind with the RedHead® Longbeard Blind Bag. Designed for use in ground blinds, this durable RedHead blind bag features dual hooks for easy hanging inside any hub-style ground blind. Packed with fast-access exterior pockets for pot and box-style calls, the turkey-vest-level organization right beside you in the ground blind makes this the best blind bag you've experienced.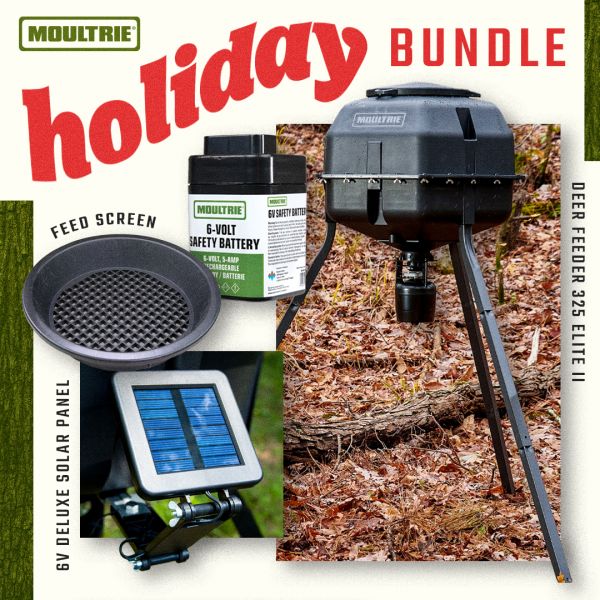 Moultrie's Holiday Bundle comes with:
325 Elite II Deer Feeder
6-Volt Rechargeable Safety Battery
6-Volt Deluxe Solar Panel
Feeder Screen
Feeders are a great way to attract hunting games if your state and local municipalities allow them. This feeder from Moultrie really covers all your bases by basically being self-sustaining as far as power goes. All you'll have to do is refill it with feed if you're off-season.
The sleek, ergonomically designed Vortex® Diamondback HD Binoculars are fast to get on targetand comfortable to hold for extended periods of glassing.
50% Off BlackOut Intrigue XS Compound Bow Package
A high-performing, grow-with-you bow, the BlackOut® Intrigue XS Compound Bow Package offers great performance from a compact package.
High performance, grow-with-you bow at a great price
80% let-off
Compact 30″ axle-to-axle design – moves easily in a tree stand or blind
Very capable – up to 315 fps
Highly adjustable – Draw weight adjustment from 31-70 lbs.
Draw length adjustment from 19″-30″
5-pin sight, Quick Shot Whisker Biscuit arrow rest, 5-Spot Quiver, Blitz stabilizer, D-loop, and wrist sling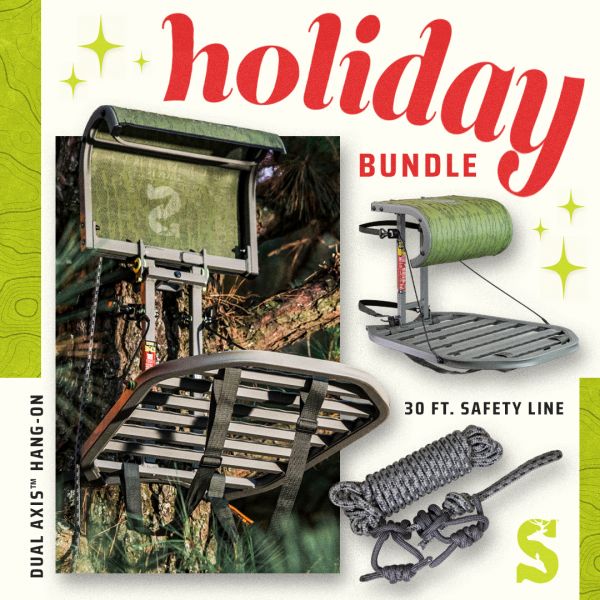 Bundle includes Dual Axis™ Hang-On + 30 FT. Safety line
Bundle is available through December 31st – while supplies last.
Free shipping on all bundle purchases.
The Summit® Dual Axis™ Hang-On Stand is a lightweight, aluminum stand that features patented technology to keep hunters comfortable whether they are sitting or standing ready for the shot.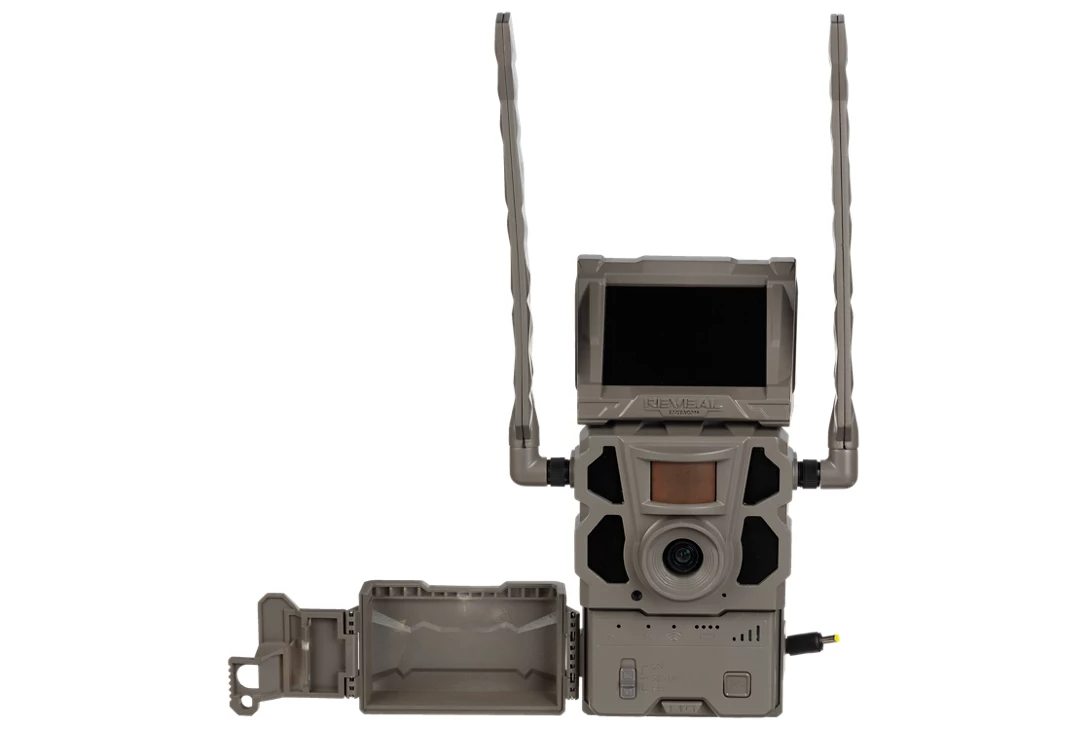 The Tactacam® REVEAL SK Cellular Trail Camera is the ultimate remote scouting tool. Featuring a lightning-fast trigger speed and an impressive 96′ infrared flash, this trail camera captures crisp, HD images—day or night—without spooking wildlife. Nighttime images are crisp and clear grayscale, while daytime photos are rich in color and clarity for optimal viewing. Even if you're away from home for the holidays and want to keep track of your favorite hunting spot for when you get back – this is a great deal on a new product that has just hit the market.
+
–
Table of Contents

About the Author
Luke Cuenco
Luke is currently a full-time writer for TheFirearmBlog.com, OvertDefense.com, AllOutdoor.com, and of course, OutdoorHub.com. Luke is a competitive shooter, firearms enthusiast, reloader, outdoorsman, and generally takes an interest in anything that has to do with the great outdoors.
Luke is also a private certified pilot and is currently pursuing his commercial pilot's license in the hopes of becoming a professional pilot. Some of Luke's other interests include anything to do with aviation, aerospace and military technology, and American Conservancy efforts.
Instagram: @ballisticaviation
YouTube: https://www.youtube.com/c/BallisticAviation
thefirearmblog.com/blog/author/luke-c/
overtdefense.com/author/luke-c/
alloutdoor.com/author/lukec/
We are committed to finding, researching, and recommending the best products. We earn commissions from purchases you make using the retail links in our product reviews. Learn more about how this works.
Source Link