Idaho is home to endless outdoor recreation from jagged mountain peaks, pristine blue lakes, hundreds of hot springs, and epic paddling and whitewater opportunities. I grew up in Idaho and have spent a lot of time exploring the state, even after I moved away. I'm sharing my favorite Idaho road trip stops below to help you plan your trip. Trust me, I think you'll be blown away by all the state has the offer!
Here are 8 epic stops for your next Idaho road trip.
Important Reminder: As it goes in all of the destinations we share, please practice good trail etiquette and remember to Leave No Trace. This means packing out all of your garbage (including toilet paper) and following the established rules.
Idaho Road Trip Map
If you're going to be camping on your road trip, get a FREE 30-day membership to The Dyrt PRO, one of our favorite apps for finding campgrounds (use the code "Bearfoot" if you're signing up on mobile!). You can read reviews, view photos, save campgrounds you're interested in, view maps offline, use road trip planning tools, and more!
Sun Valley & Stanley
Growing up in Idaho, the towns of Sun Valley and Stanley have a special place in my heart. Known for the jagged Sawtooth Mountains and the Middle Fork of the Salmon River, these towns are a hub for outdoor enthusiasts looking for adventure and jaw-dropping views.
Sun Valley is home to the first chairlift in the United States, so ski culture is big here. However, there's also tons of epic outdoor recreation in the summertime too. If you're visiting Stanley, the hike up to Sawooth Lake is a must. If you're looking to spend a couple of nights in the backcountry, we recommend planning a backpacking trip to Baron Lakes.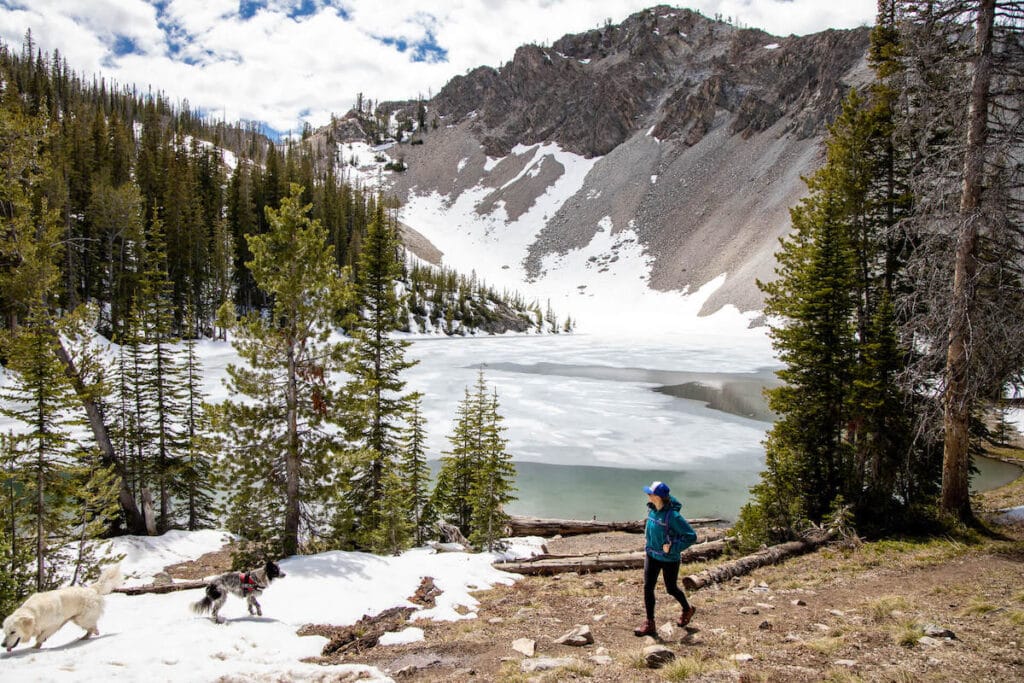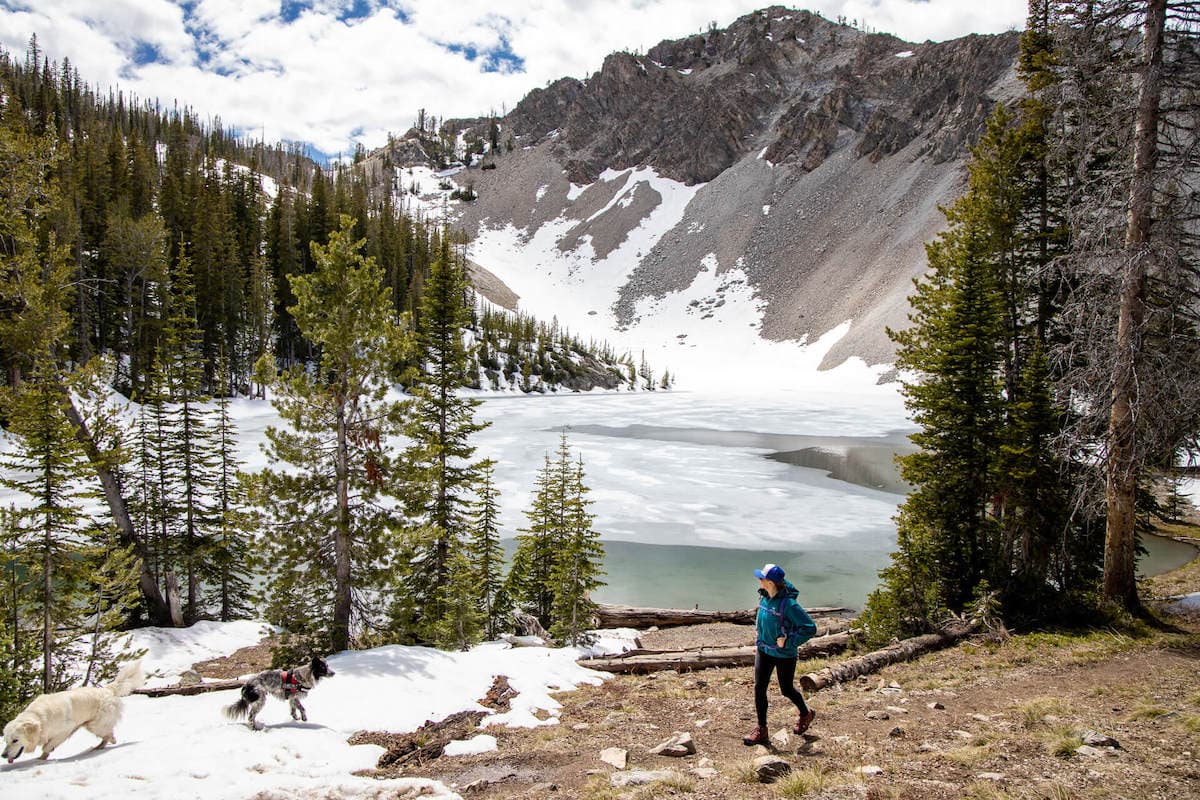 McCall
McCall is one of my favorite mountain towns in the West – I've thought about moving here more than once! With hundreds of lakes and some of the best whitewater in the country, there are countless ways to get your adrenaline pumping. McCall is only 2 hours from Boise and the drive is incredibly gorgeous through the mountains and along the Payette River. McCall also has awesome hot springs, mountain biking trails, hiking trails, lakes, and more. I've spent a lot of time in McCall over the years and it's one of my favorite off-the-beaten-path Idaho road trip stops!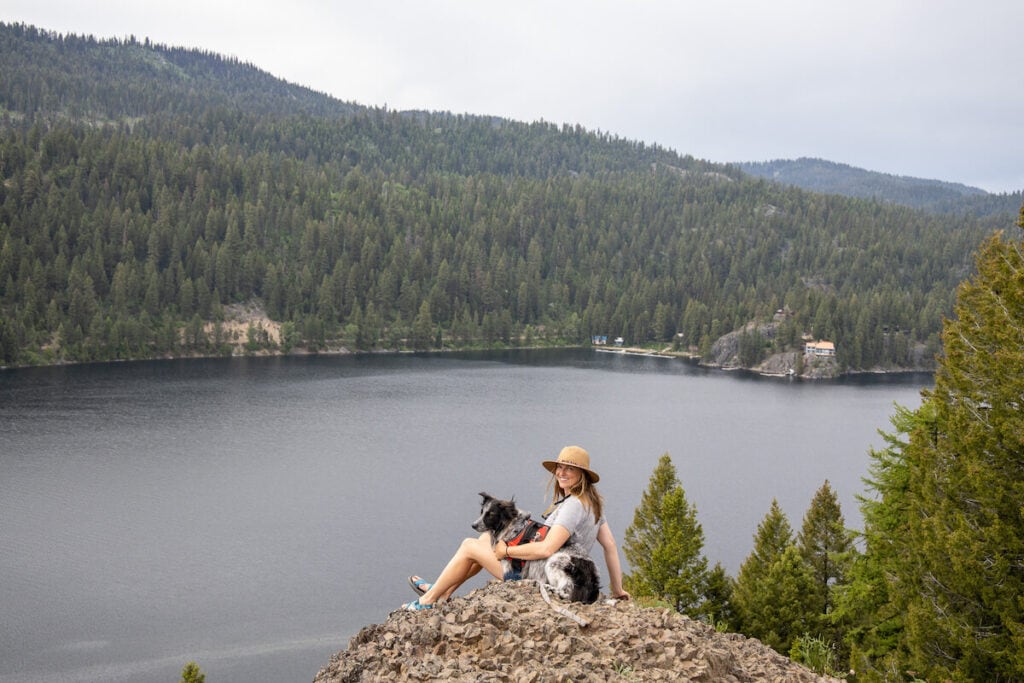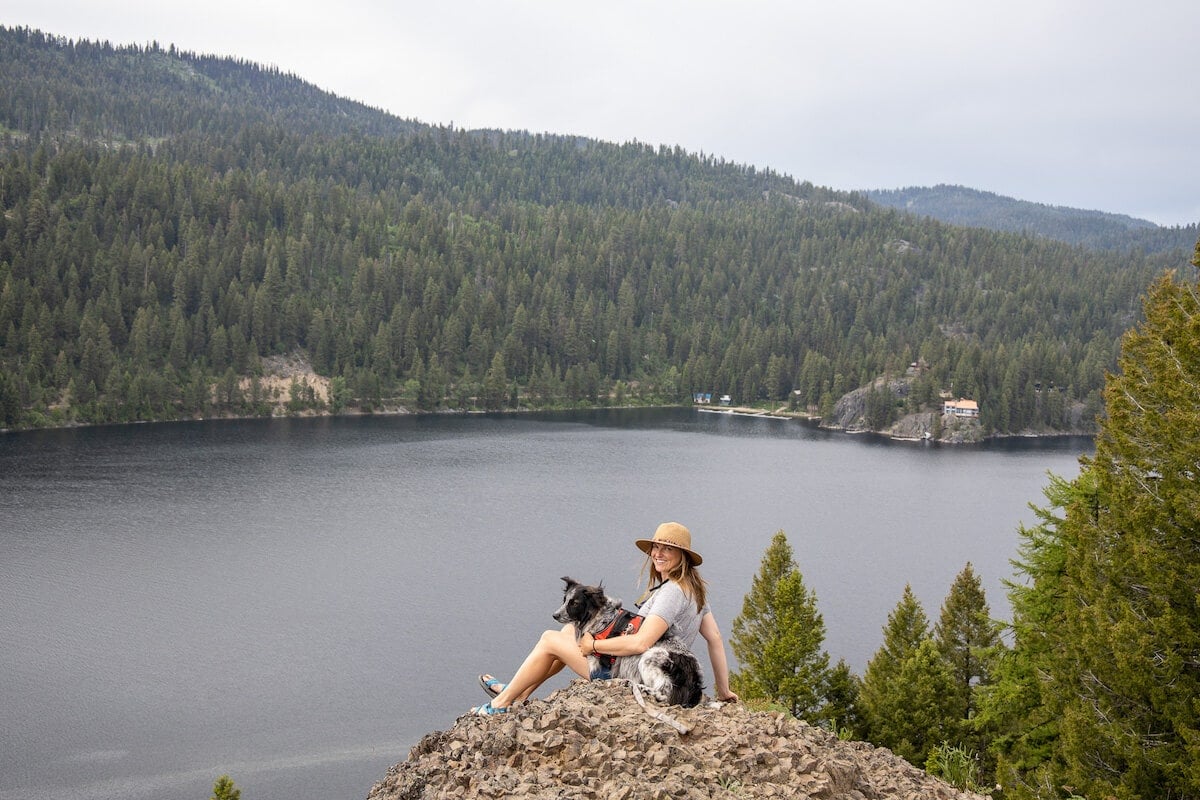 Cascade
Cascade is a quiet Idaho town that most people pass through driving from Boise to McCall. It's easy to just continue driving along Highway 55 without batting an eye, but we recommend you stop and check out Cascade because it's full of hidden gems. There are at least 7 different hot springs in Cascade, tons of lakes for swimming and paddling, and awesome hiking opportunities.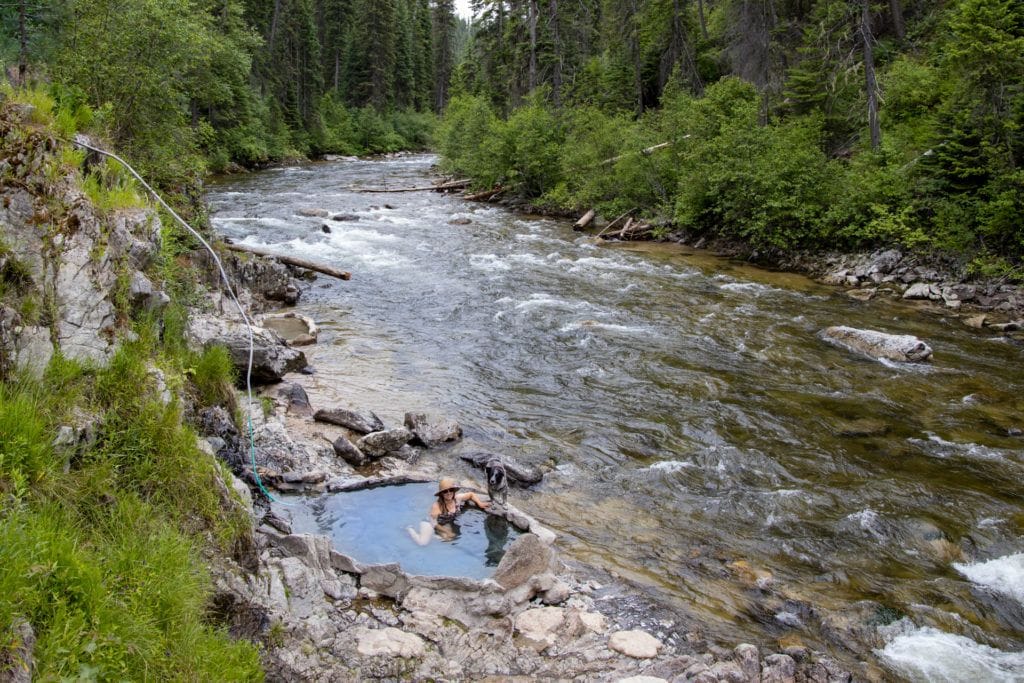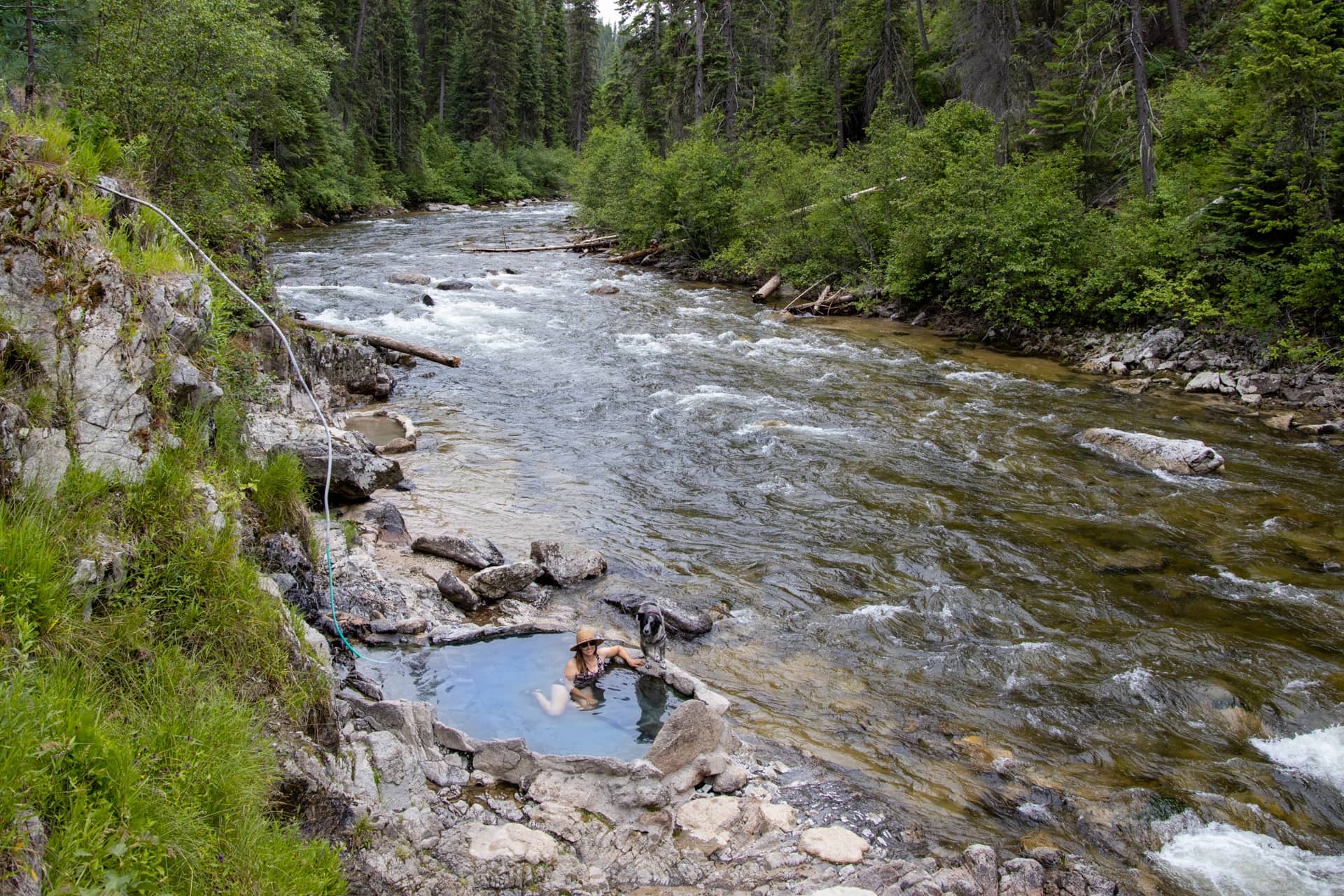 Twin Falls
Twin Falls is located in southern Idaho and has tons of outdoor recreation available. Twin Falls is home to the famous Shoshone Falls, also known as "the Niagara of the West" because it's one of the largest natural waterfalls in the US (and actually taller than Niagara Falls). There are several places to view Shoshone Falls from above, but we recommend heading to Centennial Park and renting a stand up paddleboard or kayak to see the falls up close. Along the way, you'll also pass Pillar Falls.
*Note: Paddling to Shoshone Falls is 8 miles round trip and the journey can take up to 6 hours.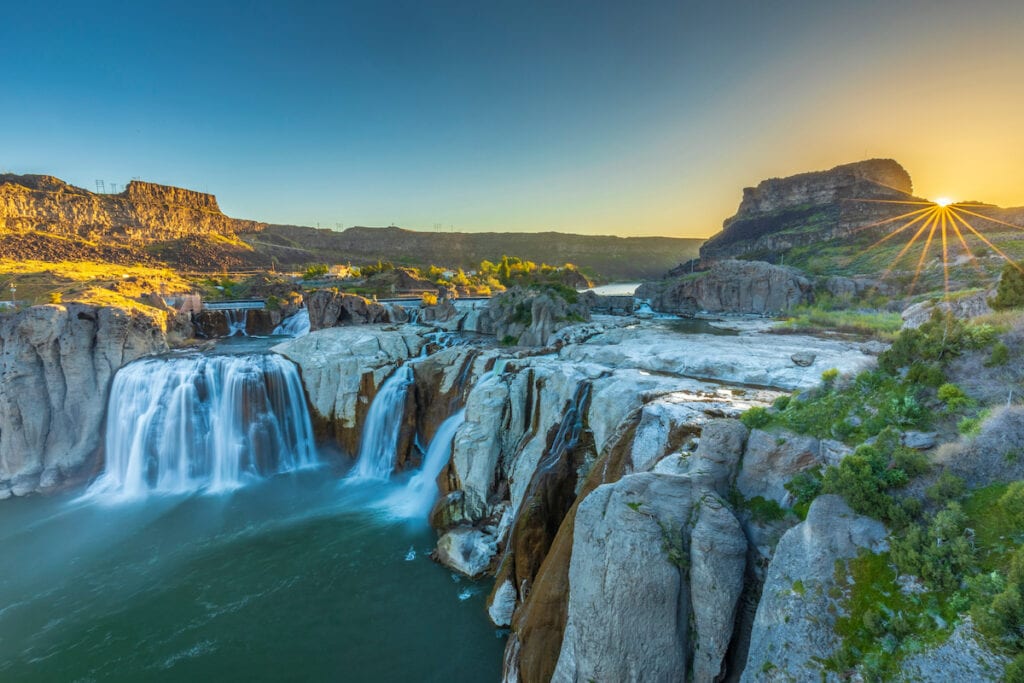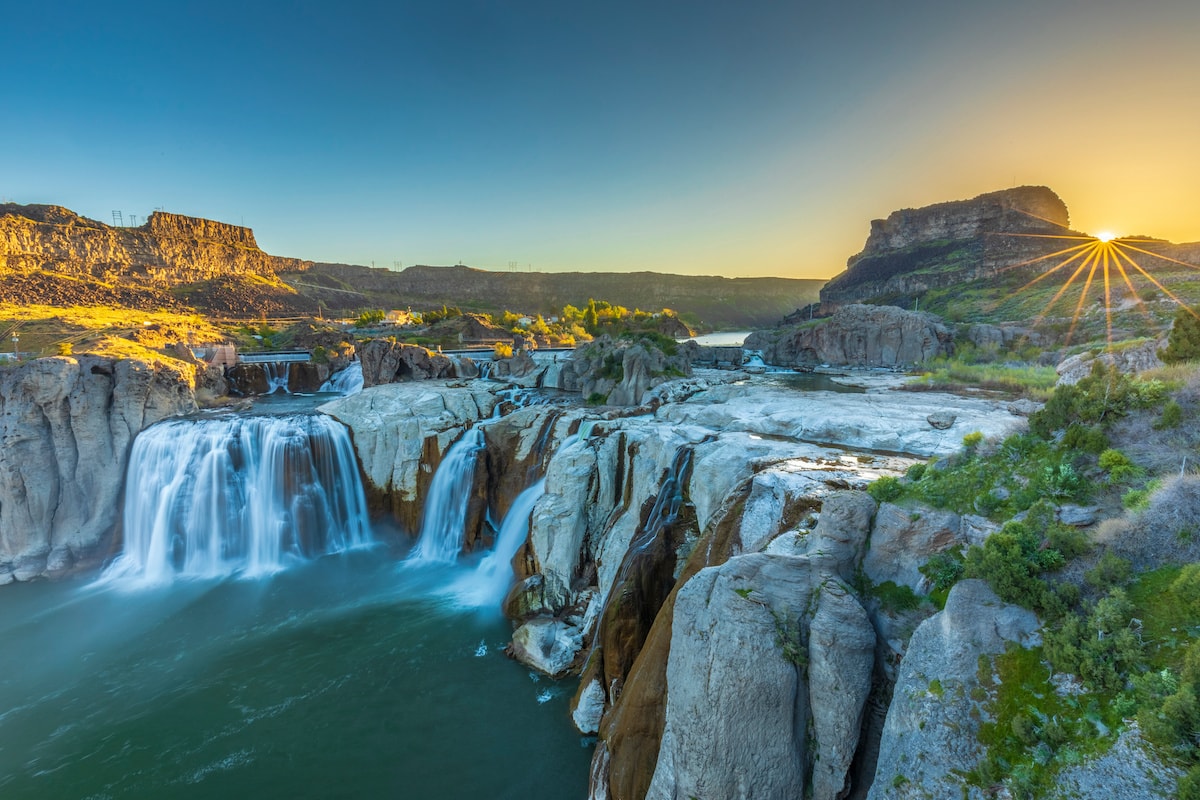 Boise
I grew up in Boise and it's changed a lot over the years – in a good way! Boise has become the kind of place where you can go mountain biking, fishing, or climbing within minutes of downtown and finish off your day with delicious food, live music, and local shops. There is epic mountain biking less than an hour away at Bogus Basin, the Boise River runs right through town (perfect for paddle boarding or floating in a tube), and the Boise Greenbelt stretches 25 miles through town providing paved walking and biking paths along the river. Be sure to check out Freak Alley, an incredible street art project in the heart of downtown.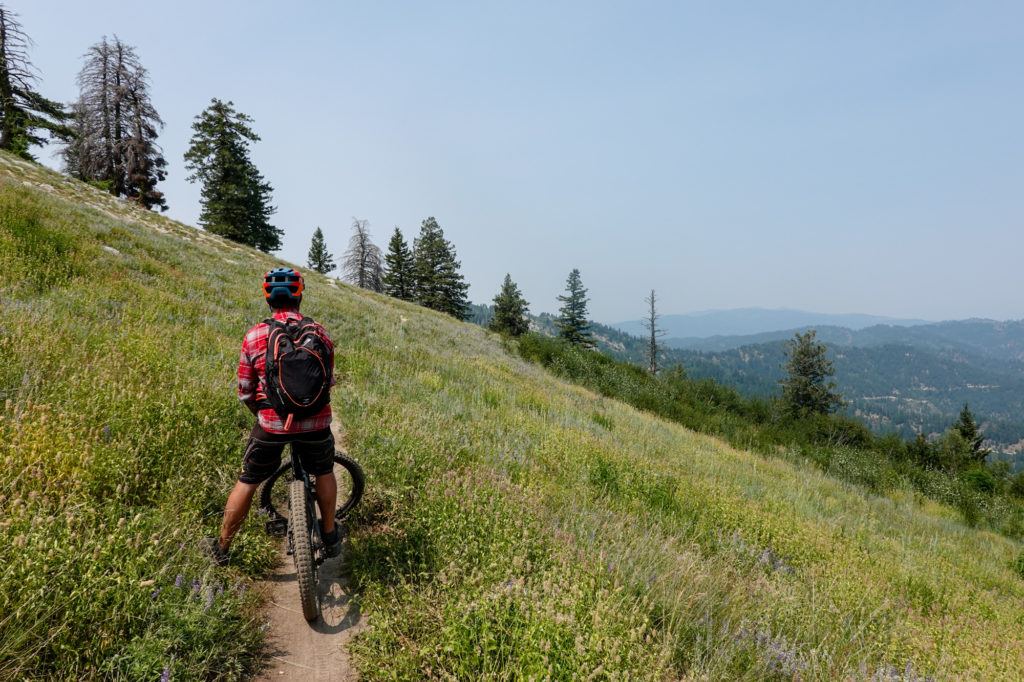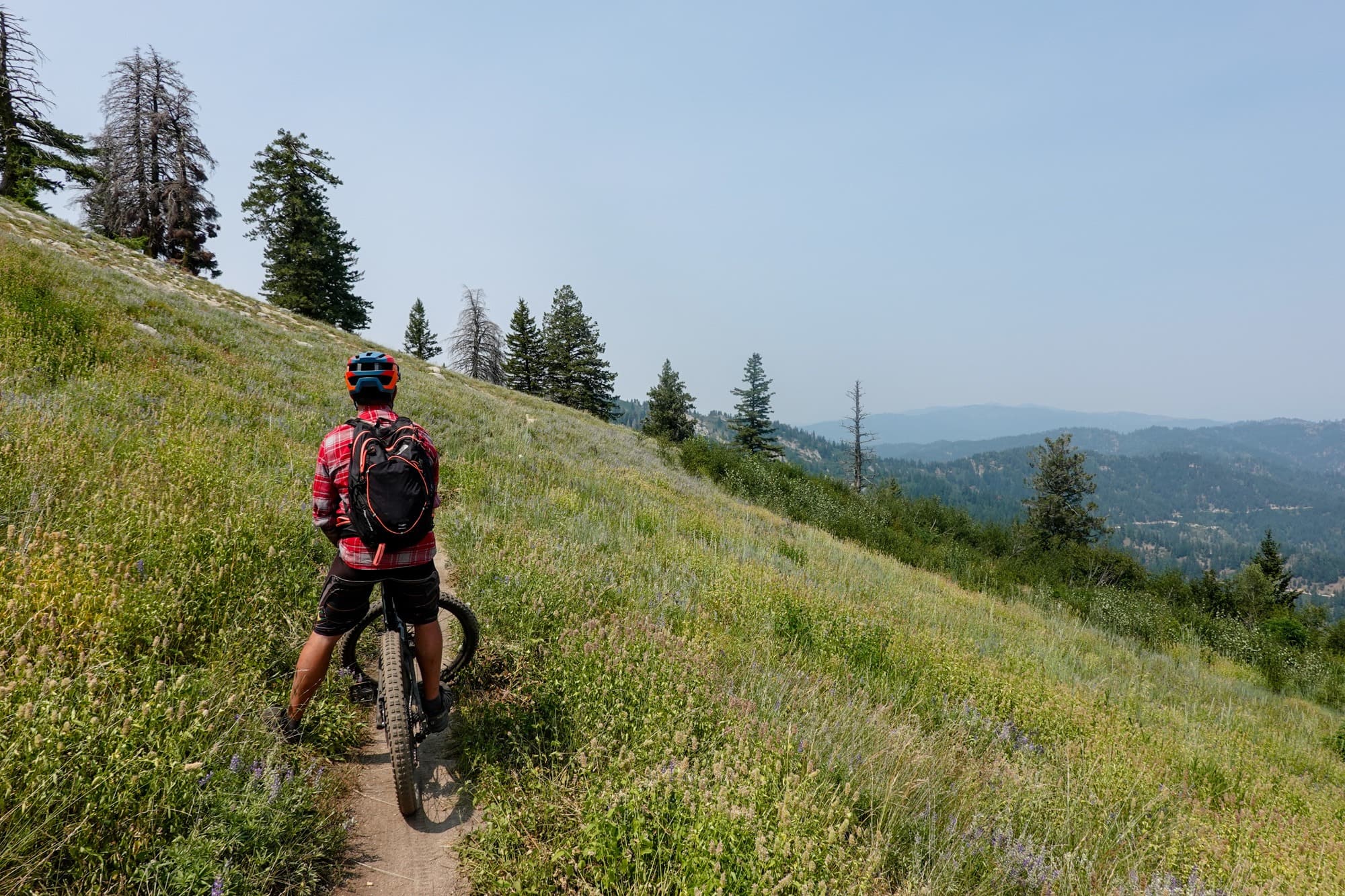 Route of the Hiawatha
With beautiful and rugged mountains, 9 train tunnels, and 7 trestles suspended over the forest, the Route of the Hiawatha is one of the most scenic and unique biking trails in the country — and certainly one of the best in the Bitterroot Mountains. The Hiawatha Bike Trail runs 15.1 miles from Pearson, Idaho to East Portal, Montana along an abandoned railroad trestle, and you can buy your tickets and rent bikes, helmets, and everything you'll need to complete the ride at Lookout Pass Ski Area. If you're a biker, this is an Idaho road trip stop you won't want to miss!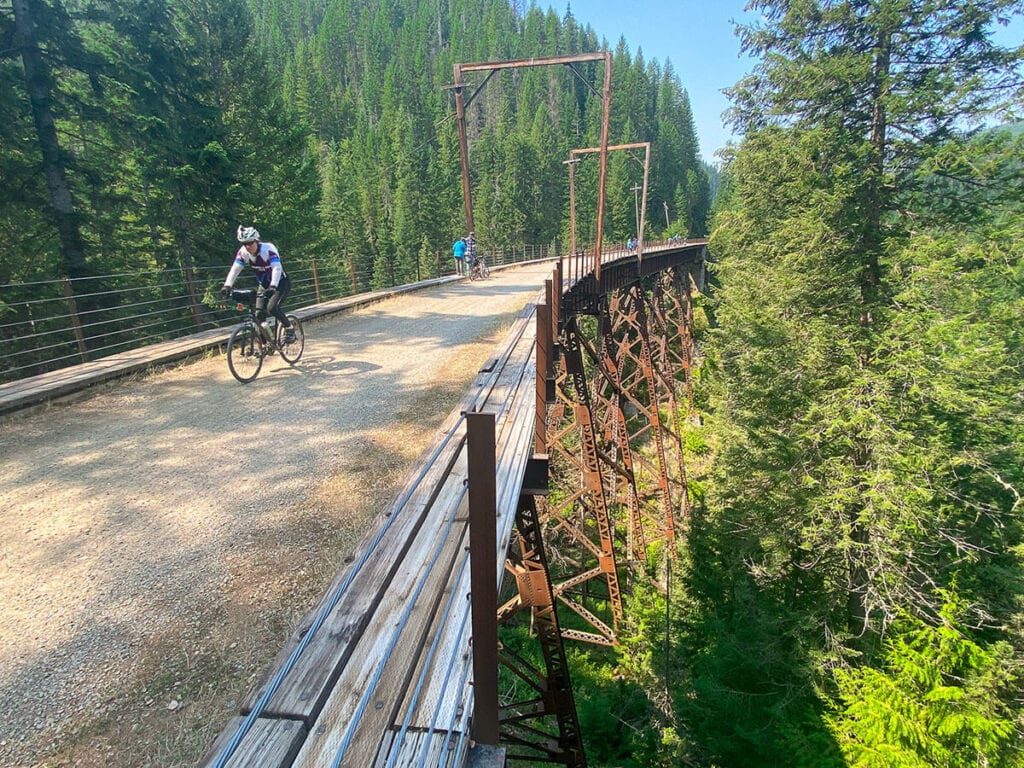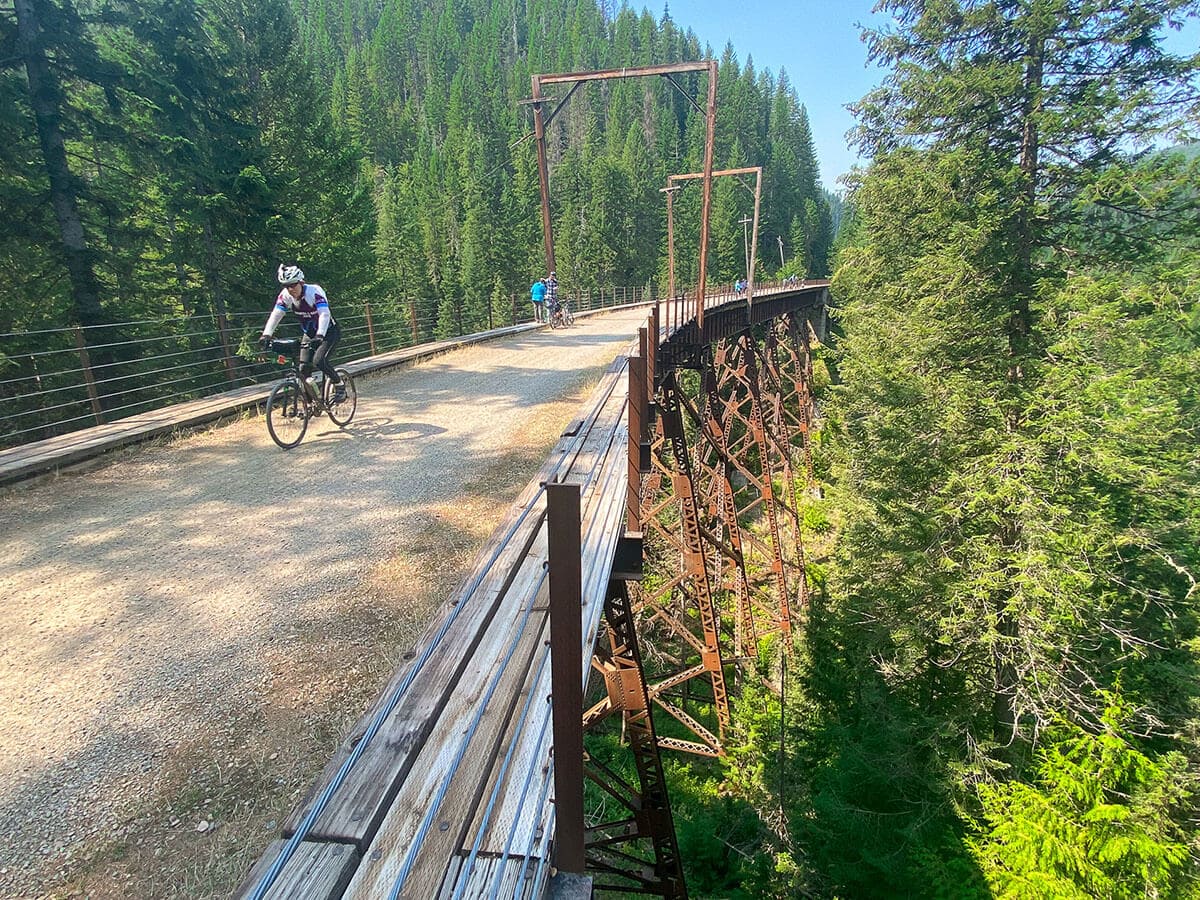 Craters of the Moon National Monument
Craters of the Moon National Monument is one of the most unique Idaho road trip stops and perfect as a day trip from Sun Valley. Formed by molten lava, this national monument is blanketed with black rocks, sagebrush, and cinder cones. There are above-ground trails such as the Spatter Cone Trail, or you can get a free cave permit from the Visitor's Center to explore the 4 lava tube caves in the park. All of the caves can be accessed from one trailhead, and the Indian Tunnel is the most popular. We recommend packing a headlamp to explore the caves.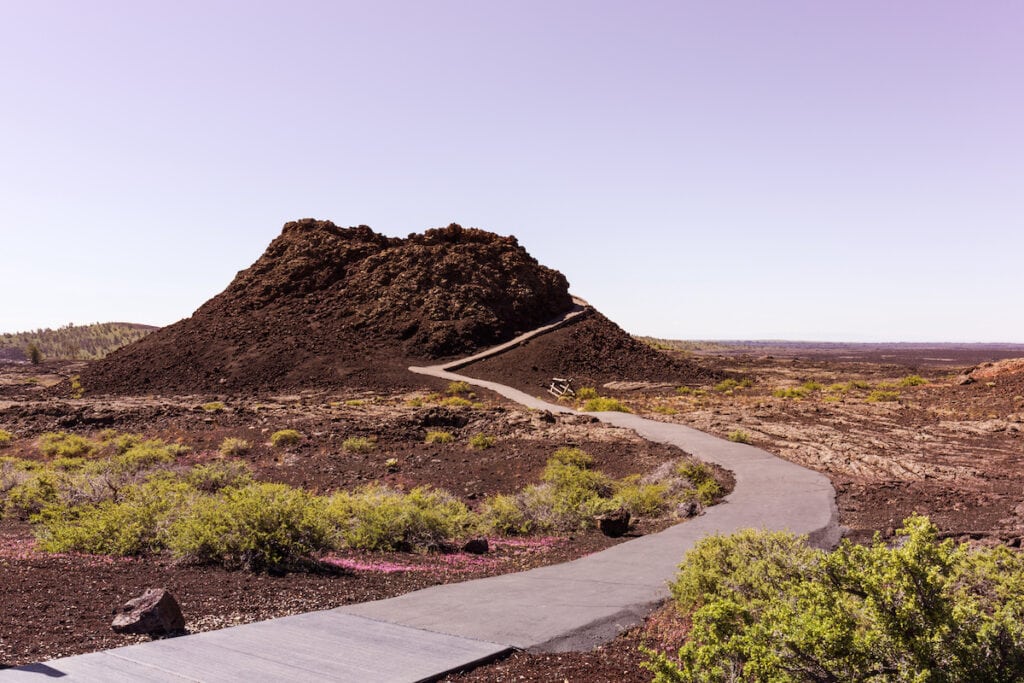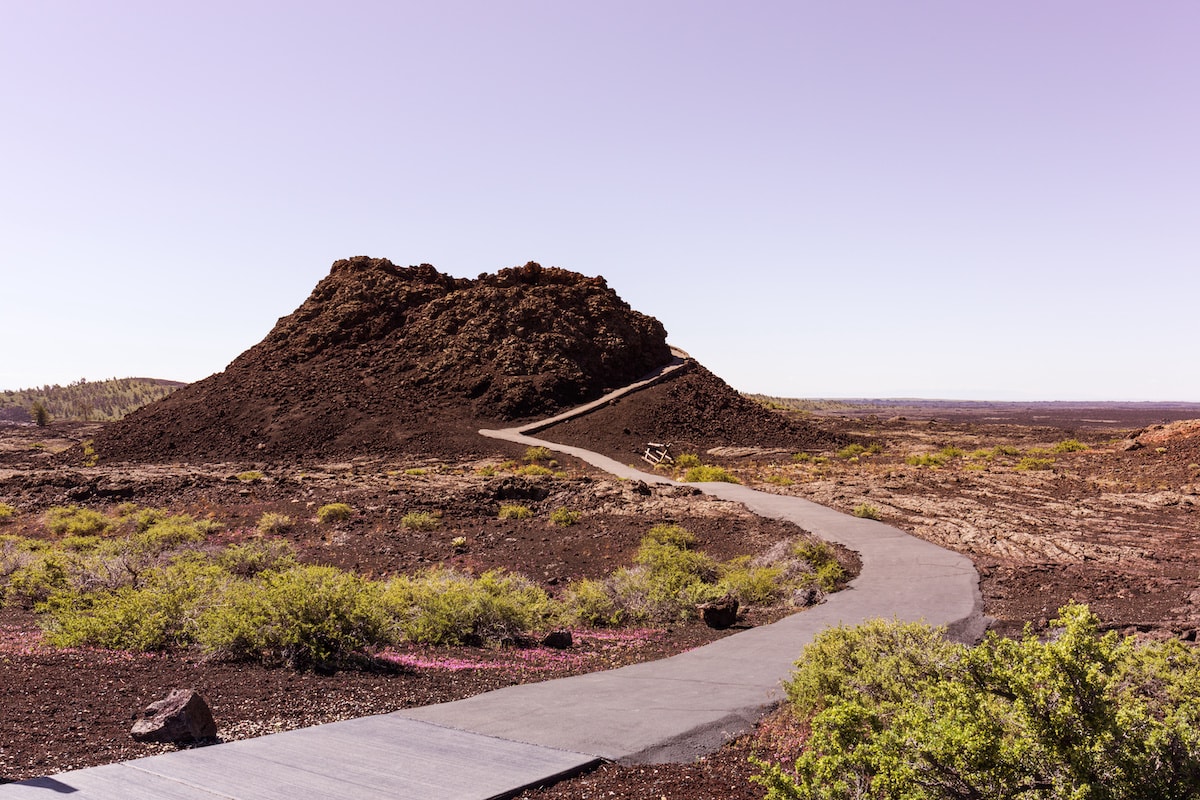 What other Idaho road trip stops have you been to or would recommend for an itinerary? Leave a comment below!