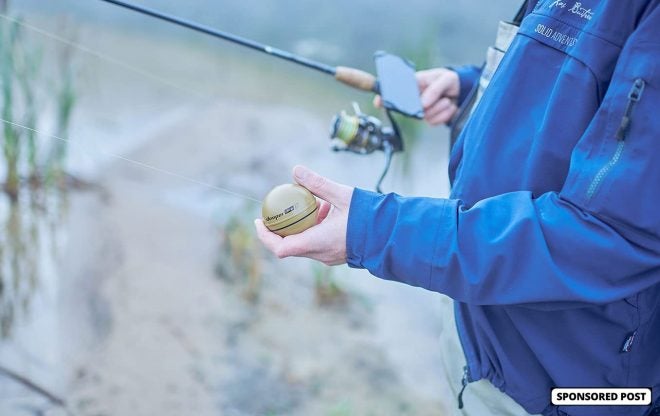 Fishing – whether you do it on freshwater lakes, saltwater seas, or through an ice hole like a mad man in the dead of winter – is one of America's most popular recreations to get out in nature, get a meal in the frying pan, and to spend time with friends. One of the greatest advents in technology in the 20th and 21st century has been sonar to aid anglers in their search for fish of all species. The barrier for entry for most fishermen though is the cost. High quality sonar equipment – the kind discerning anglers want to own – is extremely expensive. Moreover, it can be overcomplicated. That is why when an affordable option comes to market like Deeper's Smart Sonar CHIRP 2 it is lauded as being such a unique alternative. Whether you are casting a line from a kayak, guide boat, or ice house, you will find value in the appealing and feature-rich Deeper Smart Sonar CHIRP 2.
Fish Deeper™ app
One of the main highlights fishermen will appreciate about the CHIRP 2 is its ability to meld superb sonar technology with the technology we always have at hand in our smart phones. Through the Fish Deeper™ app, you are afforded crisp clarity and extreme accuracy in locating and identifying fish with CHIRP 2. You also have the ability to plan, log and analyze your fishing trips; create your own bathymetric maps from your boat, kayak, or fishing vessel; and access your data at any time on any device.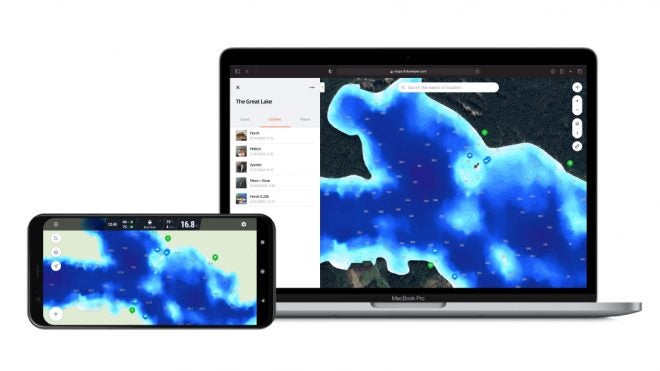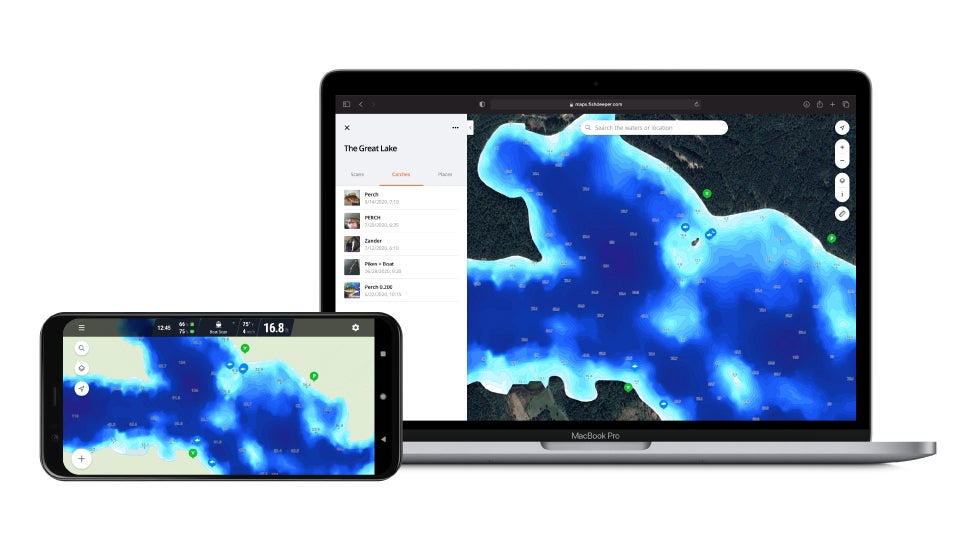 Fish Identification and Detection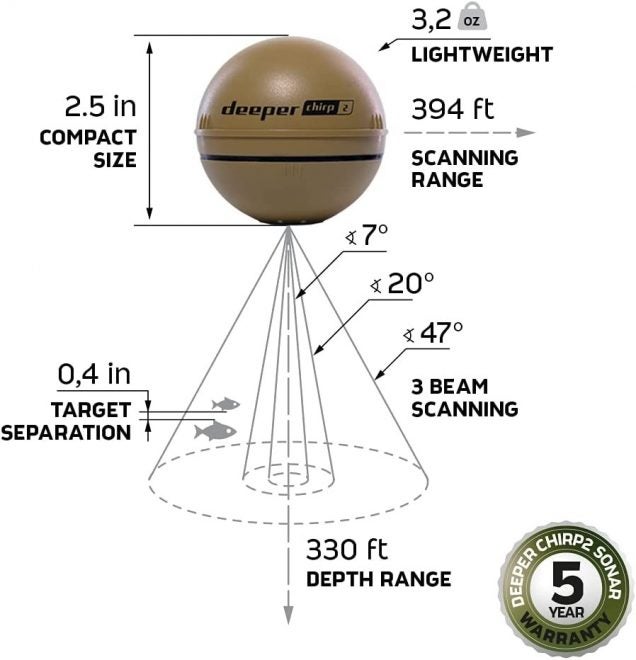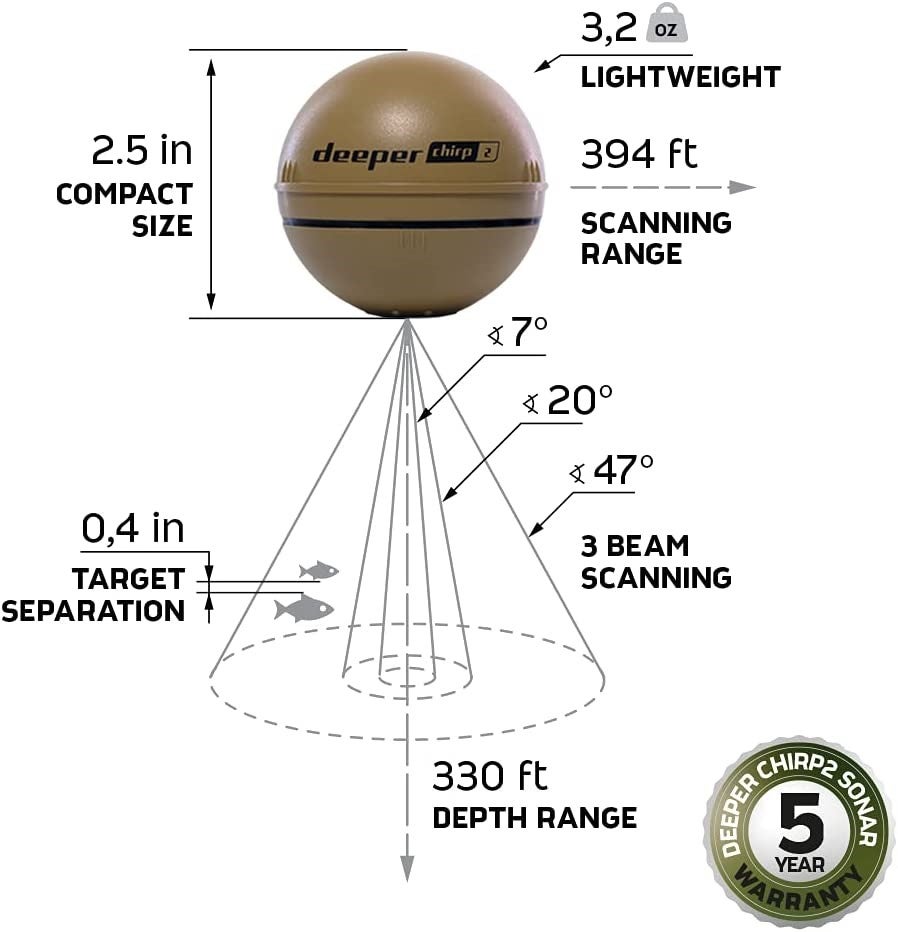 What also makes the CHIRP 2 the most powerful, castable sonar you can add to your fishing arsenal is its precision in target distinction and separation even at extreme depths. The Smart Sonar CHIRP 2 has an accurate target separation of 0.4" so you can identify your bait among a school of fish and even track your lure while jigging. If you happen to be scanning shallow shelves the All of these capabilities can reach out to depths of 330 feet if you happen to be trolling to pull deep water lurkers off the bottom.
Casting Range and Portability
Another valuable trait of the CHIRP 2 is the amount of line you can let out, or cast, to distance yourself from the CHIRP 2. You can cast out to 394 feet while still maintaining solid connectivity to your smart phone device by the pathway of its own self-generated Wi-Fi signal. You don't need cellular data or an internet connection, but still have an incredible range to pick up information. Its small size and light weight also make it easy to fit the Deeper Smart Sonar CHIRP 2 in a tackle box, or even your pocket, so it's always within arm's reach.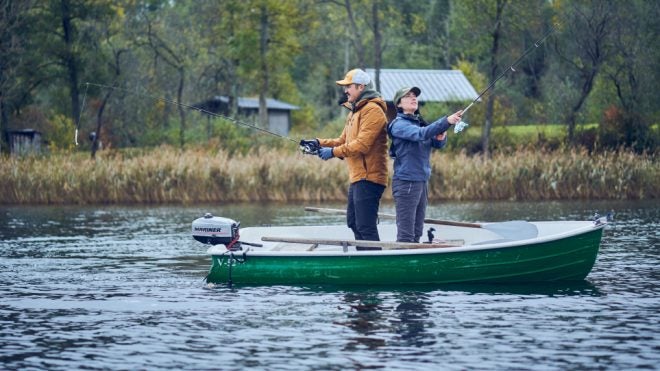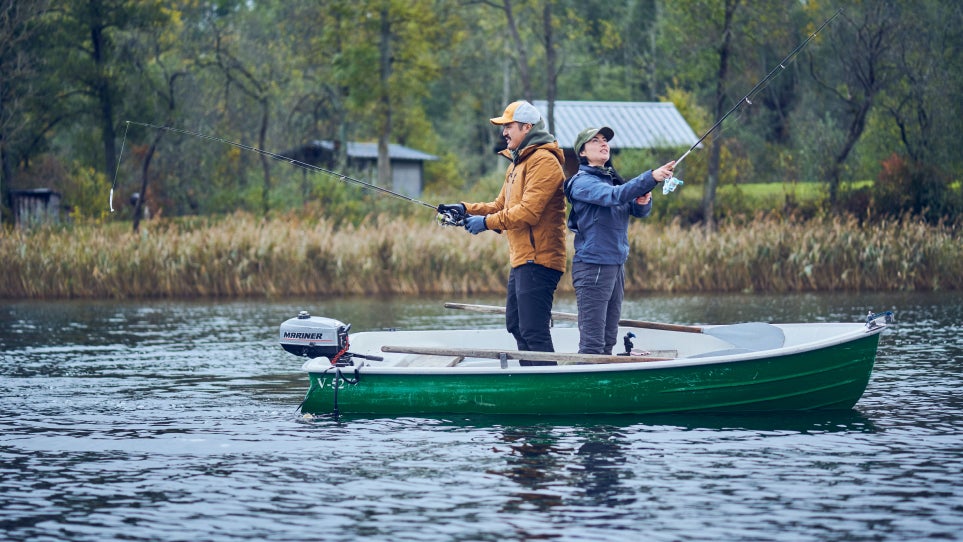 Long Battery Life
We've also got some excellent news for ice fishing lovers. You'll be excited to hear that Deeper has taken CHIRP 2's battery life to the next level. Older Deeper models were already a revolutionary tool for ice fishing, but with a downside of a short operating time. The Deeper Chirp2 solves this problem and can keep you well informed and effectively fishing throughout the entire day.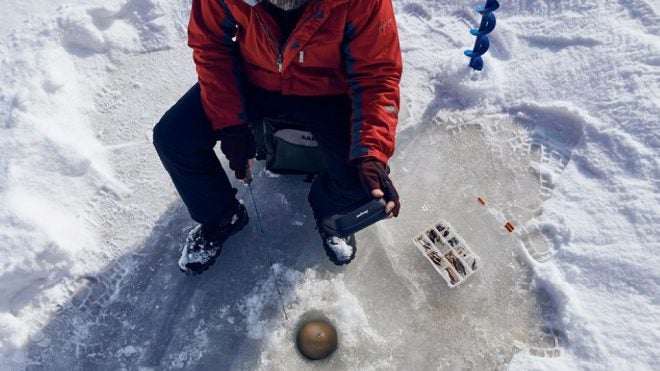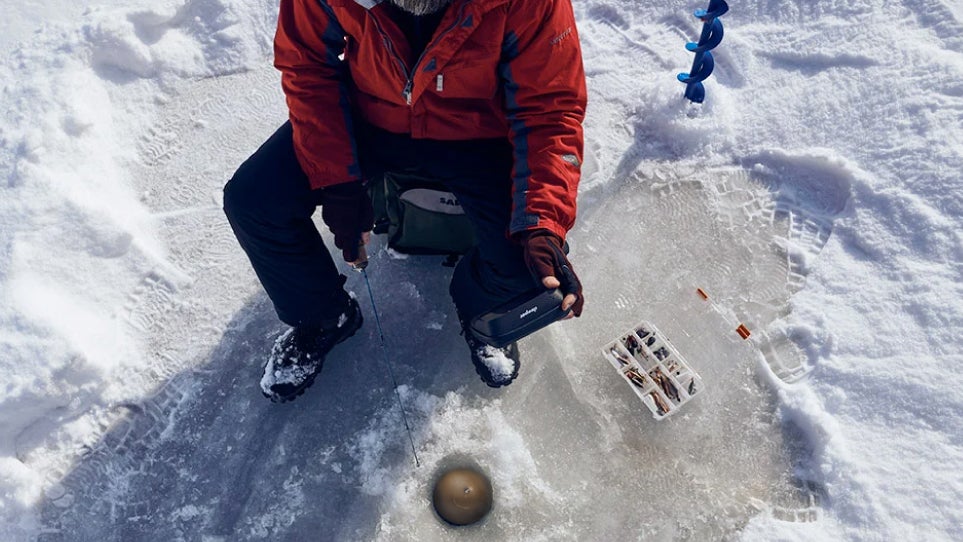 Web Connectivity and Warranty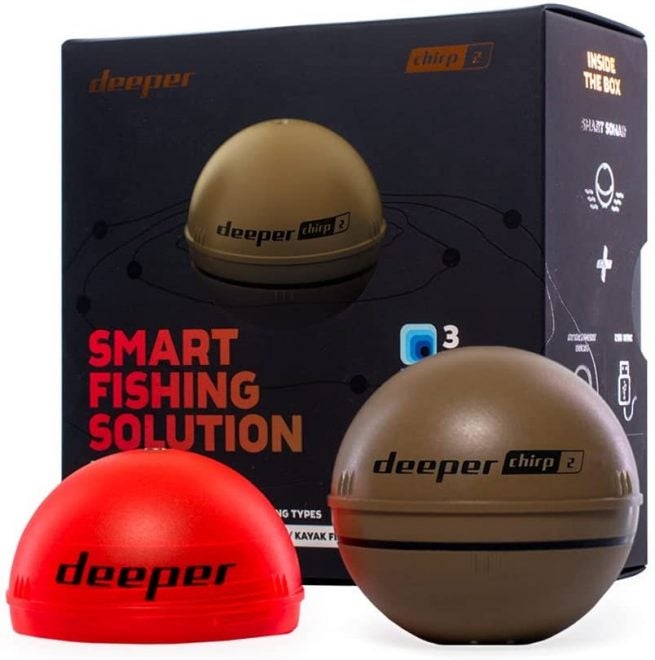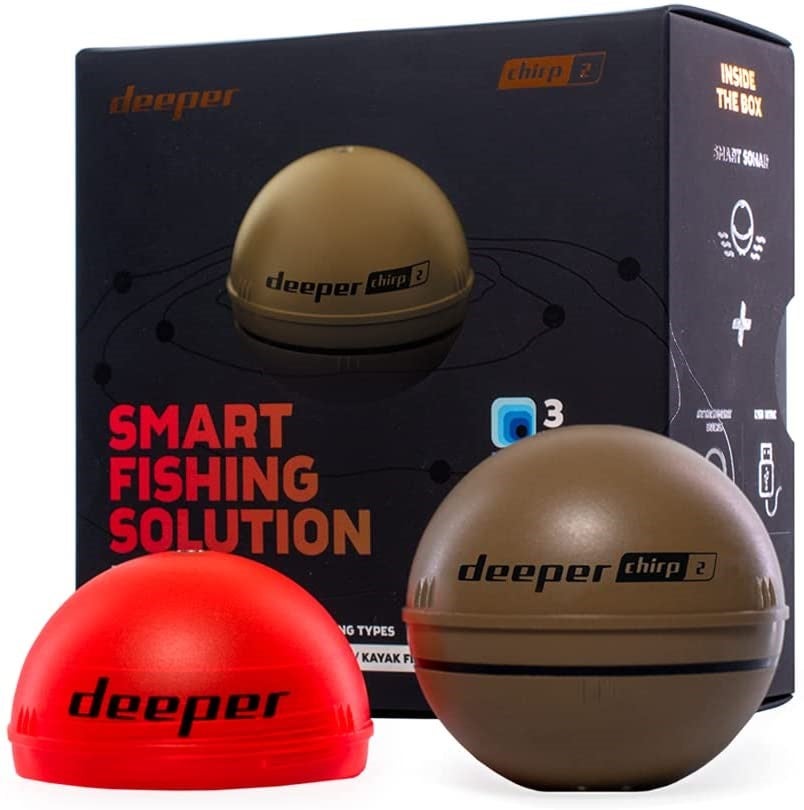 Some other benefits of Deeper's Smart Sonar CHIRP 2 that owners will appreciate once they touch foot back on land is how it couples technology so smoothly from the CHIRP 2 to the Fish Deeper™ app and the web. If the doldrums of cubical life got you down you can always rejuvenate your spirit by reliving past fishing exploits and planning new ones. There is also Deeper's 5-Year Warranty plus 3 Months of Free Bathymetry for anyone who purchases the Smart Sonar CHIRP 2.
With the original CHIRP 2 starting at $329 and the option of several upgraded models in the PRO+ 2 and PRO+, there is a model of affordable sonar available from Deeper for everyone's specific application. The 15-hour battery life (some exceptions for ice fishing) will have you have fishing until your heart is content or your daily limit is filled. Setting the hook on a CHIRP 2 could be your best catch yet.
Right now, Deeper is offering $60 OFF all sonars! It's the perfect opportunity to take care of that angler on your gift list. The offer is available until January 31st 2022.
Click HERE to learn more about Deeper CHIRP2  or see reviews and shop on Amazon.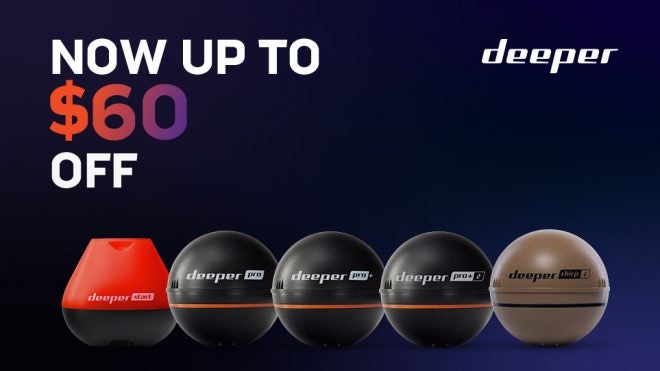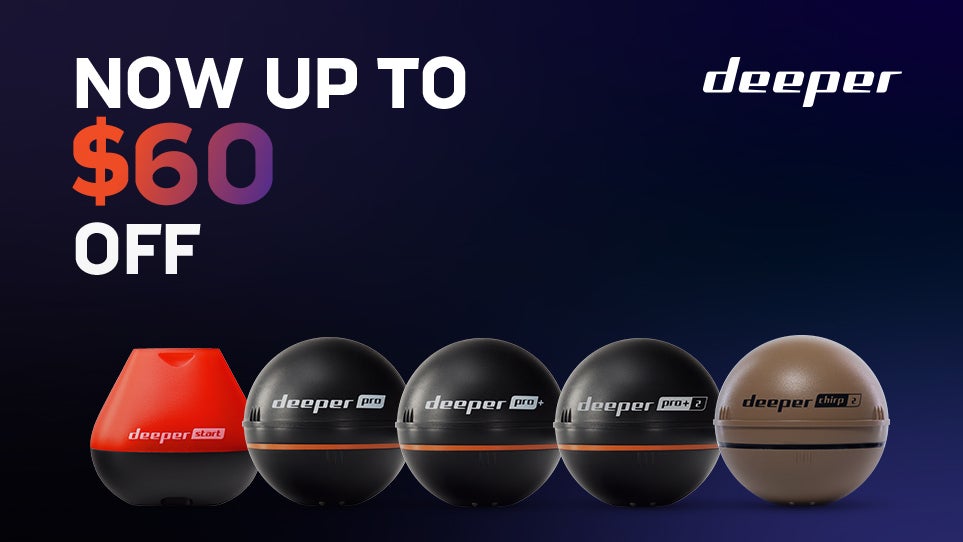 Deeper tips for ice fishing:
Deeper needs a clear path to send out its ultrasound down the ice hole, so make sure to keep the sonar centered and the hole clear. 
Your smartphone can discharge very quickly in cold weather, insulating it effectively can extend the battery life several times.
When not in use, avoid placing the sonar on ice. Keep it in the water (and pause scanning) or place it in your pocket to preserve battery.
Source Link