Adam Scepaniak   01.09.22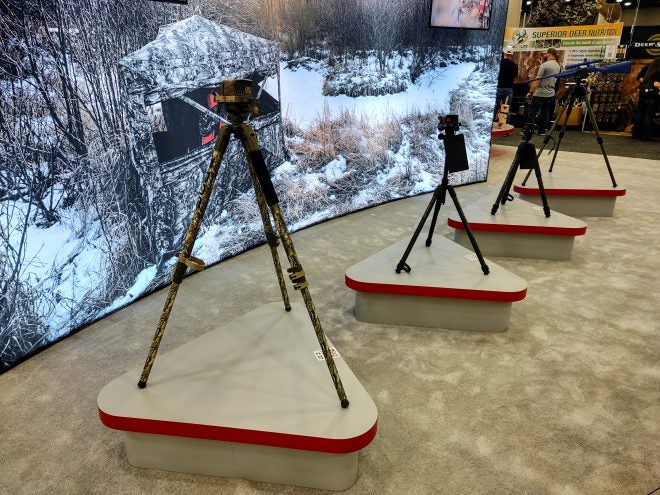 Tripods 5 – 10 years ago were once thought of as something to only stabilize a spotting scope or professional camera, but over the years people have come to understand the significant advantages of shooting firearms and crossbows from them as well. BOG was in attendance at the Archery Trade Association (ATA) Show 2022 and they brought with a whole arsenal of new tripods for us to see through their DeathGrip series with NEW Infinite and Sherpa models as well as some in Mossy Oak® Bottomland and Realtree® EXCAPE™ camouflage.
ATA Show Coverage on AllOutdoor
The BOG™ DeathGrip Carbon Fiber Tripod is engineered to be the most stable precision tripod on the market. The carbon fiber legs reduce its overall weight making it highly portable without sacrificing stability. The strength of the carbon fiber legs decreases the amount of flex, making this precision tripod extremely accurate for even the beginning hunter. Its patented clamp securely locks down any weapon for a hands-free, rock-solid rest.
The tripods in Mossy Oak® Bottomland and Realtree® EXCAPE™ camouflage have obvious advantages in being able to conceal better in the great outdoors as well as match a lot of the gear you are bringing with yourself as well. A lot of the newer models being debuted by BOG boast carbon fiber because of the multitude of advantages in weight reduction and reduced flexion they provide. At this time, there is not definitive pricing set on all of these, but that surely will become available soon.
BOG DeathGrip Mossy Oak® Bottomland Camo Tripod (SKU: 1164398) – MSRP $199.99
BOG DeathGrip Realtree® EXCAPE™ Camo Tripod (SKU: 1134446) – MSRP $199.99
BOG DeathGrip Sherpa Carbon Fiber BackCountry Tripod (SKU: 1168229) – No MSRP at this Time
BOG DeathGrip Infinite Carbon Fiber Tripod (SKU: 1163389) – No MSRP at this Time
BOG DeathGrip Infinite Aluminum Tripod (SKU: 1159188) – No MSRP at this Time
Some of the other highlights that most all of these carry are the 3-position leg angle locks (20°, 45°, and 85°), Quick-release Arca-Swiss® mount system, and the BOG Limited Warranty. So, whether you are looking to deploy these for some long-range, precision shooting; additional support for your crossbow; or even a traditional spotting scope while glassing for game you should have all the freedom plus adjustability in the world. As always, let us know all of your thoughts in the Comments below! We always appreciate your feedback.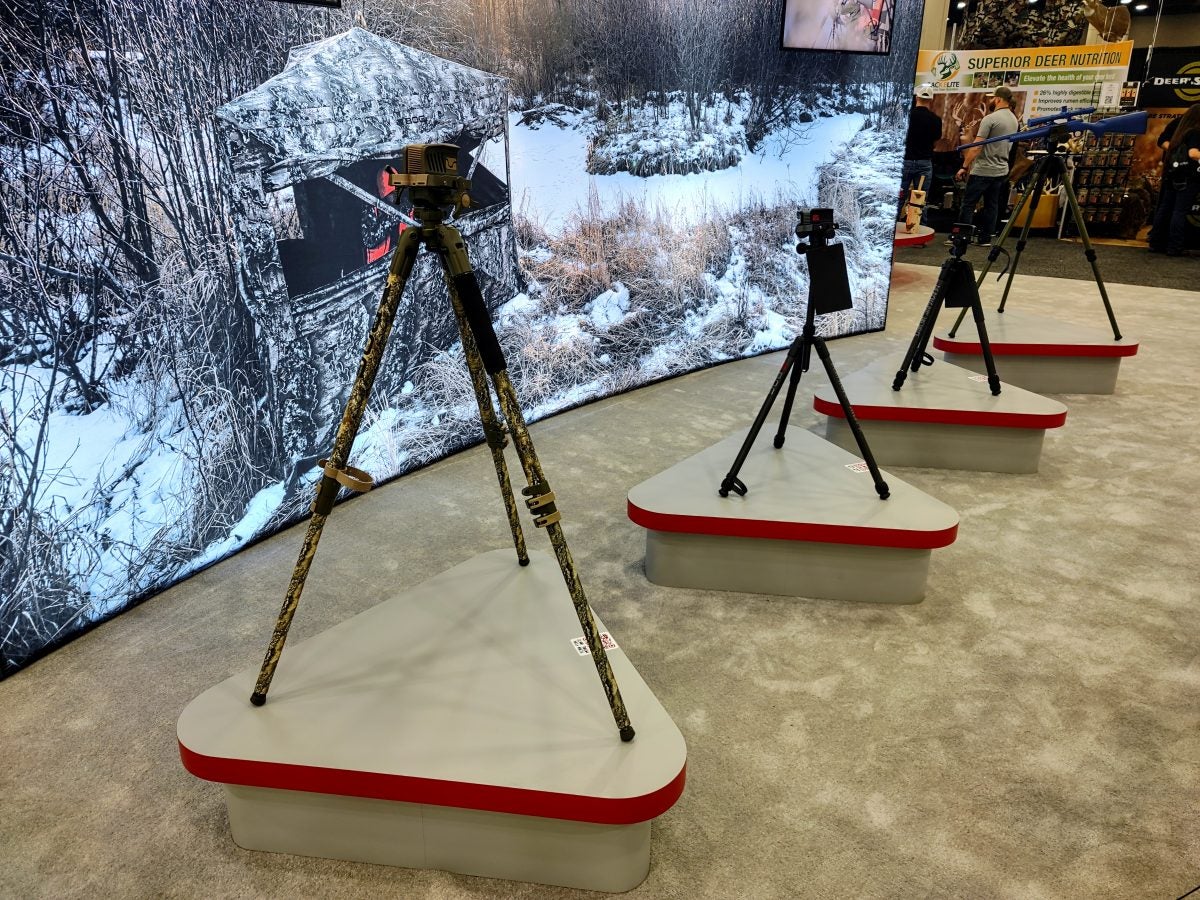 Source Link