Adam Scepaniak   03.10.22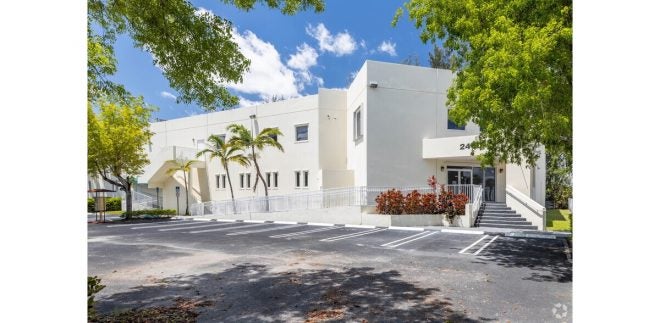 ATN is a worldwide leader in night vision and thermal optics with an exponentially-growing demand for their products. As more people become aware of the benefits of thermal and night vision products, they are looking to deploy them for invasive hog hunting, varmint hunting such as fox and coyote, and other unique uses like managing livestock and verifying their herds. With this need for expansion, ATN has relocated their facilities from the Golden State of California to the Sunshine State of Florida.
ATN News Coverage on AllOutdoor
Here at AllOutdoor, we have had the great pleasure to use lots of ATN products out in the field to experience their quality and utility first-hand. From ranching and maintaining red angus herds in Minnesota to harvesting invasive hogs down in Texas, our time behind ATN products has been superb. ATN goes on to explain their growth, demand, and outlook for the future with their transition to their new southern Florida facility in this Press Release statement below:
"Doral, Fla. (March 2022) – ATN, Corp., an industry leader of innovative optics for civilian, law enforcement, and the military, announces it has relocated its facilities from California to a new expansive Florida headquarters and manufacturing facility. The move was necessitated by the rapid expansion and growth the company has seen since its founding in 1995. By leveraging innovation and expertise to create the best technology for its customers, ATN has been able to continuously grow.

"This move is a continuation of ATN's mission to bring feature-rich products to market. Innovation is central to ATN, and this new step allows the company to deliver the highest quality of products to its customers in a more efficient manner," remarked Marc Vayn, Chief Marketing Officer of ATN.

The Florida facility is highlighted by a technically advanced manufacturing floor, expansive warehouse, streamlined shipping area, improved warranty center, and high-tech R&D facilities. All of these improvements will allow the company to better serve its customers now and in the future."
It is always great to see American manufacturers growing, thriving, and expanding (especially throughout the last 2 chaotic, COVID-stricken years) when so many other companies have understandably struggled. Great things are surely ahead for ATN in 2022 and beyond! As always, let us know all of your thoughts in the Comments below. We always appreciate your feedback.