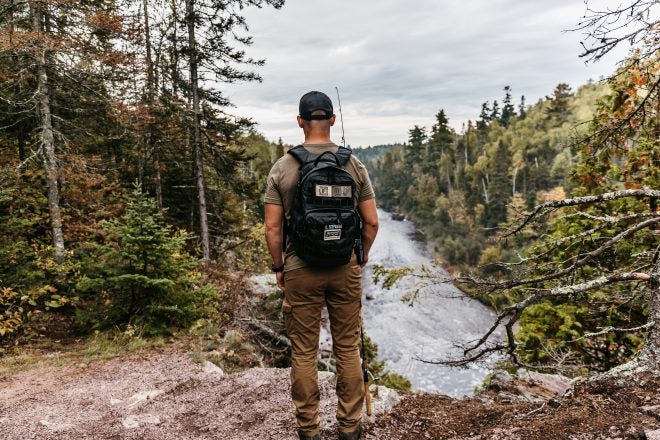 So you've got some relatives or friends who are into going out into the woods for things other than hunting? Well, do I have the list for you! In the Hiking & Backpacking Christmas Gift Giving Guide 2021, we'll go over potential gifts for those you love. These gifts will be the highlight of their next adventure season and get more use than a lazy man's microwave!
Hiking & Backpacking Christmas Gift Giving Guide 2021 Summary of Topics:
Food they'll want to eat
Clothes they'll actually wear
Gifts under $20
Gifts under $50
Gifts for the person who has EVERYTHING
---
Welcome to our recurring series of "The Path Less Traveled." In this series, we want to take you along for our exploits out in the wilderness while hiking, camping, exploring, and general adventuring. This will include our small daily victories, foibles, tips, tricks, and reviews of gear we authentically appreciate and frequently utilize. While a well-worn trail can often be the pathway to a leisurely day, the paths less traveled can often spur on some of the greatest memories, misadventures, and fun we could imagine. Join us in the Comments as we share our travels and hopefully, we can all come together for a greater appreciation of the outdoors.
---
Food They'll Want to Eat
I don't know about you, but I don't classify myself as a picky eater. When with friends… they call me a picky eater, or a bourgeoisie eater. To prevent any kind of gifts from being wasted, let's make sure we're not questionable dehydrated meals. Stick to snacks and drinks. Snacks are double purpose; if the person receiving the gifts is hungry at home or work (or on the trail), you'll know these guys will be consumed!
Jif to Go Peanut Butter Cups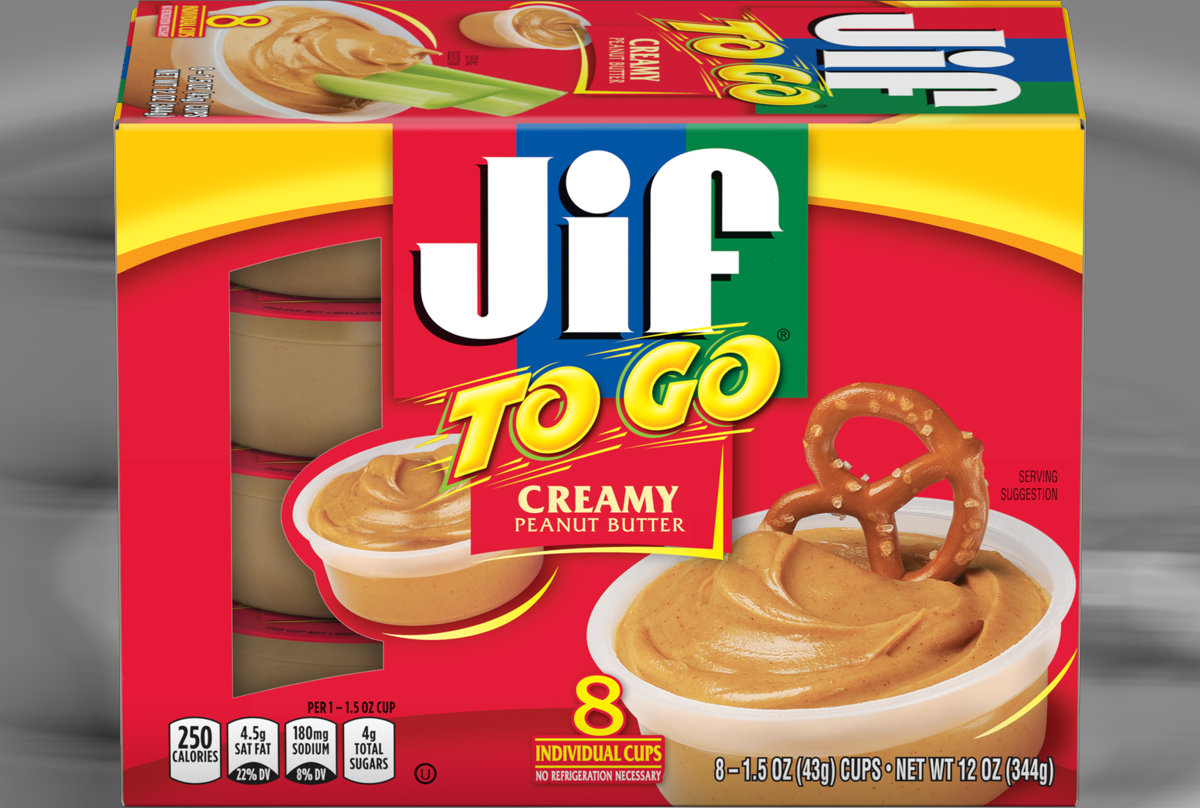 Go to Dollar Tree, you can find these 3 for $1. Sam's Club sells a 36pk for $8.78 ($0.24/ea). These peanut butter cups are 1.5 ounces, the same amount as the old MRE Peanut butter packets. 250 calories, 11 carbohydrates, 9 protein. Peanut butter goes good on everything and even if your gift receiver doesn't use them while hiking, I'm sure they'll stick 'em in their lunch pail!
STROOPWAFELS of Any Type!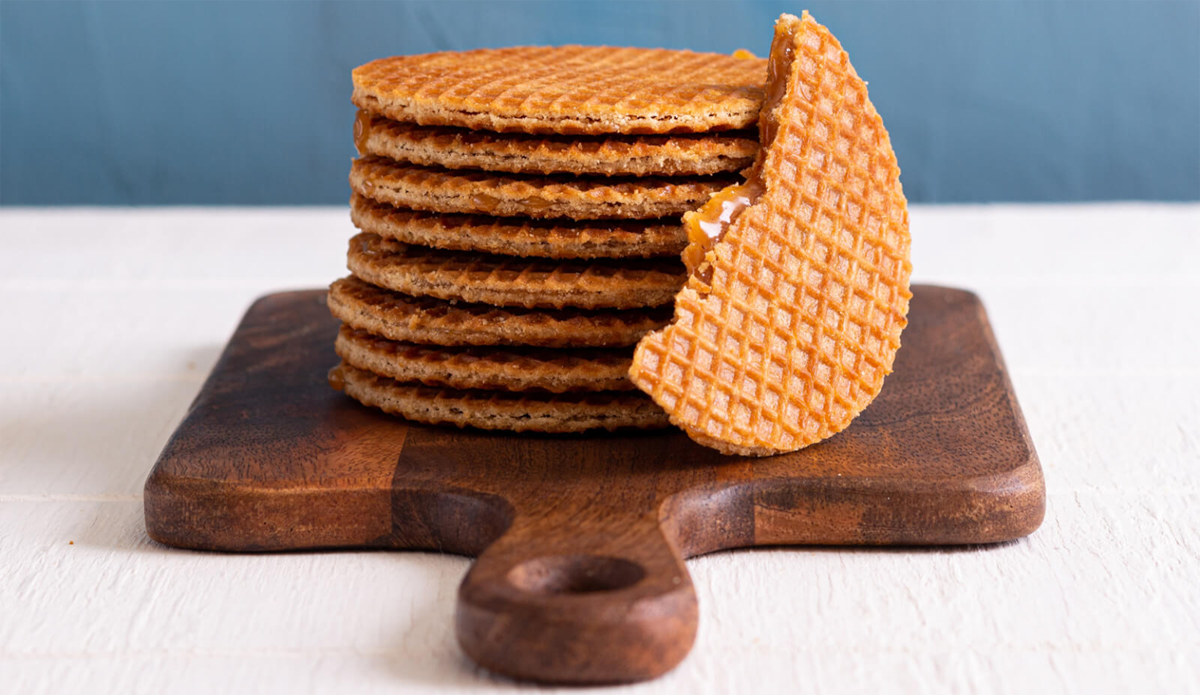 Stroopwafels are a Belgian sweet that takes their love of waffles and turns it up to elf. (That's eleven in Flemish) They're great with coffee, tea, by themselves, or covered in the previous food; peanut butter! Stroopwafels come in enough flavors that you can cater them to the person you're getting them for!
Instant Coffee / Teas
Go to your local Asian grocery and get a 15 pack of whatever instant coffees they recommend. You can't go wrong. I'm also in love with Royal Milk Tea lately. Very floral, creamy, and any of my friends that have tried it ended up putting it on their next Prime Grocery order. Once again, everyone drinks more than water, or so we hope. Teas and coffees are not only a flavorful treat, but they also work as a morale booster out on the trail!
Clothes They'll Actually Wear
FULL DISCLAIMER – Do not buy clothes for someone unless you know them better than yourself.
Stick to socks. Even these can be finicky for some people.  If you feel confident, here are some recommendations:
Wigwam Hiker Essential Sock – $9.99
"Inexpensive" men's hiking sock that'll reduce stink, is cushioned and has that sweet sweet breathable merino wool.
Smartwool Hunt Medium Camo Crew Sock – $20.95
Smartwool is the de facto merino sock company. This model has the following features: Made in USA, Moisture Wicking, Cushioned, Merino Wool.
Smartwool Women's Chain Link Cable Crew Sock – $14.99
I hear women have feet too. Since it isn't the wisest to be wearing garters and stockings out on the trail, these socks are good place to start.
Smartwool Women's Bunny Slope Crew Sock – $20.99
Slightly more advanced pair of socks where they also place bunnies and sparkly snowflakes. Your loved one or BFF will smile every time wearing these!
Want some dumb ideas? I can give dumb ideas. Just don't complain when the person who got these gifts returns them.
New Balance Men's Accelerate 5 Inch Short – $30
These shorts are thin, nice, and have lasted me over a decade. The liner is the softest thing that'll touch your marbles, ever.
Lululemon – Surge Short 4″ Liner – $39
These are shorter than anything JJ Reeves wears. If your hikes involve waist high briars and thorns, let's look for something else. Once again, soft, pliable, super stretchy.
Eve's Leaves Green Summer Day Dress – $65
A flowing dress with pockets all over for snacks and gear!
Gifts Under $20

For my Christmas gift giving, $20 is typically the price I try to stick to, other than for immediate family. I did get my father an Echo leaf blower for Christmas this year, but that's totally going off topic. There are a lot of purposeful items that come in for under a Jackson. Here are my top choices:
Adventure Medical Kits Pre-Cut and Shaped Moleskin – $6.00/ea
Blisters are rare for those who are skilled, but they suck big long donkey……….. when they occur. Never hurts to keep a few pieces of moleskin available.
GSI Outdoors Essential Spoon- Long – $4.99
Long spoon that is pliable, stirs, digs, scrapes and feeds your gift receiver. Lots of people are hype about Titanium spoons (Hop). I had a titanium spoon break in a backpack I dropped.
Adventure Medical Kits Ultralight Watertight .5 Medical First Aid Kit – $18.62
Less than four ounces. Waterproof. Has essential stuff, and if you take out of the sealed container and put in a ziploc baggy, you'll probably save an ounce or so. Splinter? Headaches? Yeah, you could make your own kit, but sometimes gifts are about convenience.
GSI Outdoors – Spice Rocket: Lightweight, Modular Spice Carrier for Camping and Outdoors – $12.99
This little spice holder led me to take 2 liter soda bottle caps and glue them together to make a poorly glued DIY version of this. Would like it as a gift to be able to bring some garlic, chili, and maybe pepper or salt for various camping meals. Just like Timothy Chalamet says in that new space movie, "Spice is the spice of life" or something like that, right?
Gifts under $50
If you're buying a piece for someone from this list, either you're making a lot more money than me, or you really love them! Most of the items in this list could be considered more "technical" gear.
PETZL, Tikka Outdoor Headlamp with 300 Lumens for Camping and Hiking – $29.95
Petzl makes good headlamps and one can never have more things to charge with their solar panels. If you're not fond of this one, check out the Black Diamond headlamp instead.
Klymit Pillow X Inflatable Camping & Travel Pillow – $28.99 – 29.99
I've bought a lot of camping pillows in the past couple years instead of using my jacket and spare clothes as a pillow. Quality of life has improved and I have not gone back. This Klymit is not a small pillow and I don't end up sliding off of it all night. Pro-Tip – Paint some horizontal lines with your seam sealer, it'll keep it from slipping about!
Leatheman Micra – $29.95
I love this multitool. At 50g, it does everything you would need out on the trail. Spending $30 on one though? Not me unless I was desperate. People do government knife auctions from the TSA confiscations and sell them in bulk for as cheap as $8 a piece or so. I give them out to friends and family, getting a dozen of them every five years or so.

Anker Powercord II 10000 – $35.99
6.3oz for 10,000 mAh. Quick Charging for the pack, and iQ Charging for phone, light, GPS, etc. I've trusted my life to this guy several times on 3-day trips.
Gifts for the person who has EVERYTHING
Okay, so your friend or relative has a perfected pack weight and you know they're not going to accept some socks or a spoon since they spent $130 to get the lightest and best gear money can buy, They even buy lightweight toilet paper. What do you get someone who has everything?
Art
Books
Creative materials
Art is pretty subjective when it comes to value, but not when it comes to composition. There are some pretty good watercolor artists on Etsy selling high value, low cost art. Get a painting framed and use it as a gift, if you can resist keeping it yourself. No one else will own this painting, and your friends and family will have a great item that may be passed to the next generation!

Books are the best way to discover new ideas, skills, and locations yet familiar to you. If you know the person you're getting a gift had interest in something, get them a book about it! I keep a pretty solid list of books on my Amazon wishlist, eventually getting them by purchasing or as gifts.
Creative materials such as games, or making your own art are great ways for individuals to take up idle times either at home or on the trail. Here's an example of my first painting I did sometime this spring when the rain wouldn't let up: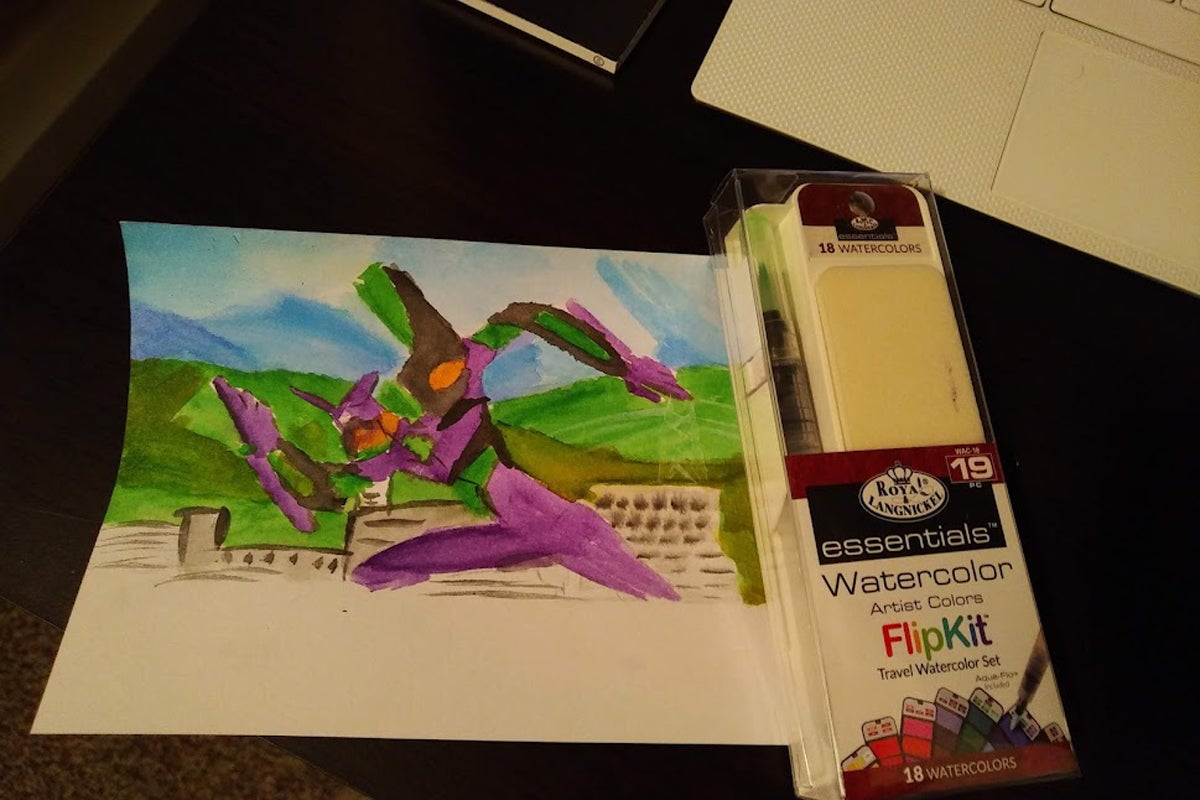 Review
Be wise about your choices for hikers and backpackers. I'd recommend staying away from the big 3 (Backpack / Tent / Sleeping Bag), contact points (shoes, gloves, hats), and most foods. Always try to take into consideration the interests of the person you're getting gifts for, and be sure to find things they'll actually use!
Source Link