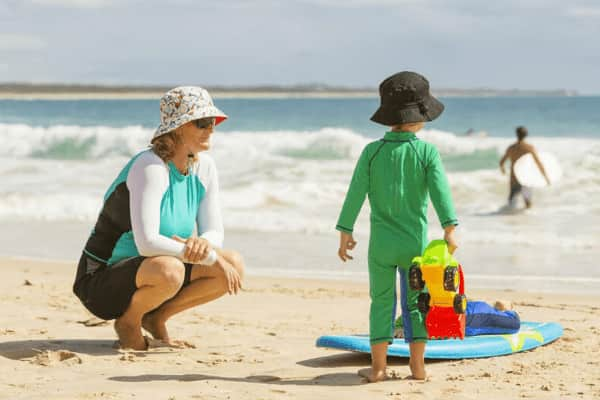 +
–
Table of Contents

1. Outdoor Research Sombriolet
SALE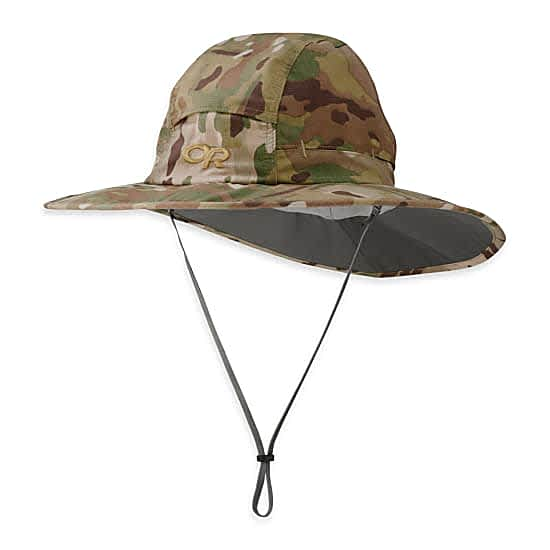 It's only natural we start off with the head. The Sombriolet Sun Hat by Outdoor Research. Keep your noggin protected when you're on the water or portaging to the next entry point. UPF 50+ protects you from the intense sun while strategically placed vents and wicking fabric in the crown keep you cool and dry. Piping along the brim edge offers greater wind resistance when a summer storm brews unexpectedly.
Pros/Comprehensive coverage with a breathable and moisture wicking design – great for unpredictable weather days.
Cons/Inside liner pokes out a little bit creating a bit of a fasion faux pas
Bottom Line/Will keep your neck, face, and shoulders covered with minimal effort
2. Columbia Men's Terminal Tackle Hoodie
SALE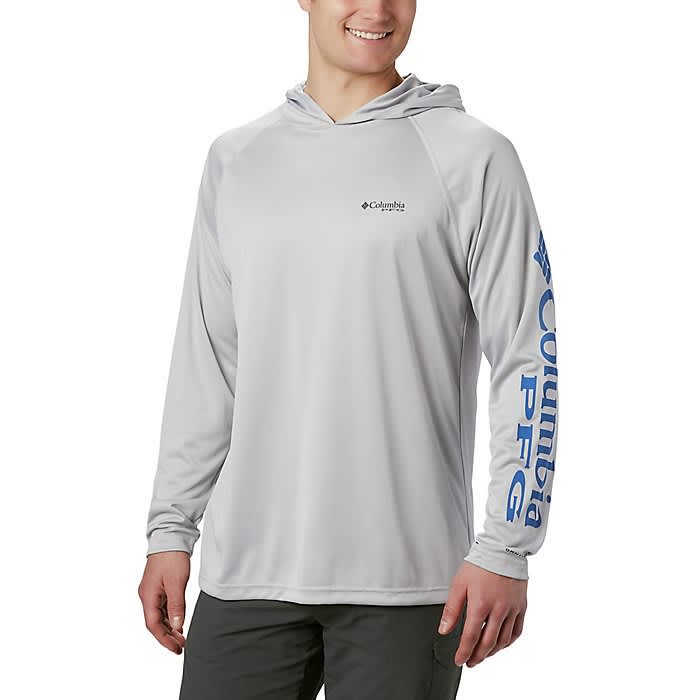 A popular design favored by hunters and anglers, the Terminal Tackle Hoodie might look like it is designed for winter weather but it's actually far better suited for the harsh summer heat. The Columbia Men's Terminal Tackle Hoodie is a fishing shirt for protection from the sun. The 100% polyester fabric features Omni-WICK™ and Omni-SHADE™ to keep you comfortable with each hour in or on the water. The lightweight shirt wicks moisture away from the skin and dries quickly and UPF 50 shields you from harmful rays of the sun. Not only is it a long sleeve, but it also features a thin hood to protect your head and neck, even underneath a sun hat!
Pros/Fully upper body coverage/ Affordable
Cons/Doesn't offer any sort of insulative properties so not great for cooler summer days if you run cold (Think Oregon in the Summer)
Bottom Line/A lightweight solution if you don't want to carry sun screen or get a tan
3. Marmot Men's Aerobora SS Shirt
SALE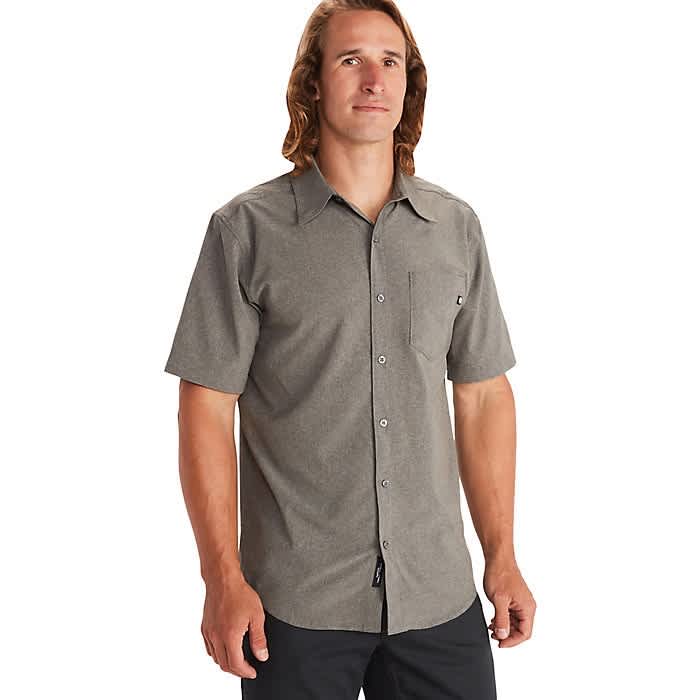 The Marmot Men's Aerobora SS Shirt is a travel shirt for warm weather. Head off to warmer climates and enjoy AirExchange Performance fabric all day long. It offers UPF 25 sun protection, plus a whole lot of air permeability. Hike, explore the town, or pack a couple in your luggage. The button-up design works well and can be tucked in or left out and looks just as good either way. The stretch design also makes it great for multiple body sizes and types and makes sizing a bit easier.
Pros/Quicky drying and strech design for maximum aesthetics
Cons/Lower UPF rating than most other UPF clothing
Bottom Line/A packable and durable quick drying button up that looks just as good on the trail as it does at a tailgate party
4. Helly Hansen Men's HH QD Cargo Shorts 11
SALE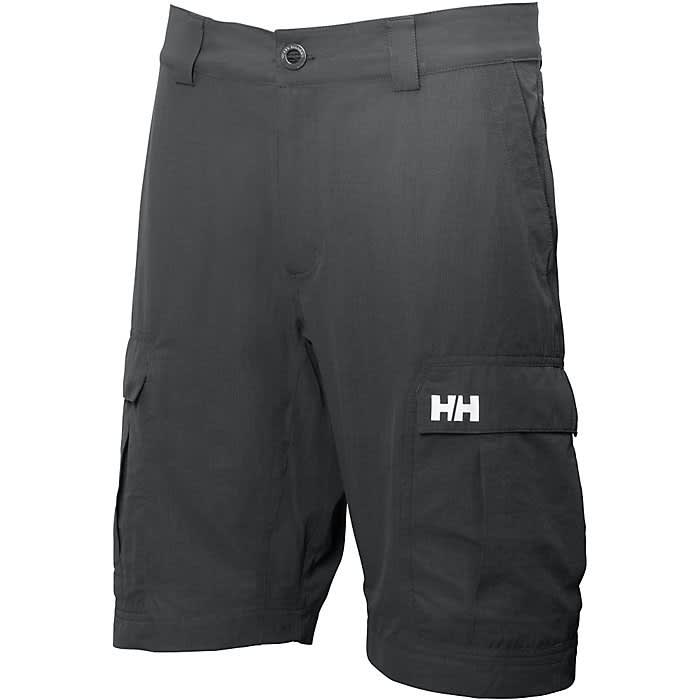 These shorts are very lightweight, water-friendly, fit great according to reviews, and are also have a good amount of storage space. If you're unsure of what your next trail will bring you or you know you'll need the extra pocket space, these shorts are great for gearing yourself up. They carry a UPF rating of 40 and while that isn't the "standard" 50 UPF that most other UPF clothing has, your legs are really getting much less exposure than your upper body so I think it's a decent compromise that also adds a bit more breathability to the shorts.
Pros/Includes Belt Loops and Cargo pockets
Cons/None
Bottom Line/A great pair of longer shorts for a great day on the boat or on the trail – Durable and equipped for hiking or backpacking
5. Huk Icon X Hoodie
SALE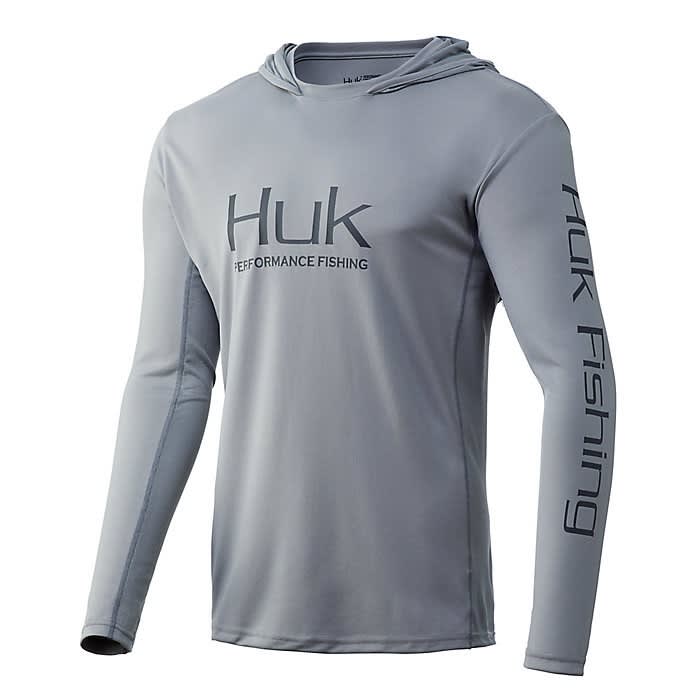 Huk gear is sort of the new kid on the block but they have pretty much knocked it out of the park with every single release they've had. A favored brand by anglers, Huk Gear clothing carries a standard 50+ UPF rating and is made from cooling yarns to keep you dry, cool, and unburnt. The lightweight clothing is some of my favorites to bring with me on summer trips out in the desert as it packs down tight and doesn't take up a lot of room as opposed to other types of clothing. The only downside is that these types of shirts or hoodies are often lacking in the durability department and will begin to wear away more quickly if washed with standard clothing.
Pros/Great sun protection and lightweight to boot.
Cons/Not the most durable and that means a lot when each shirt costs around $40
Bottom Line/Perfect if you know you'll be exposed to the sun nearly all day
6. Kuhl Airspeed Long Sleeve Shirt
SALE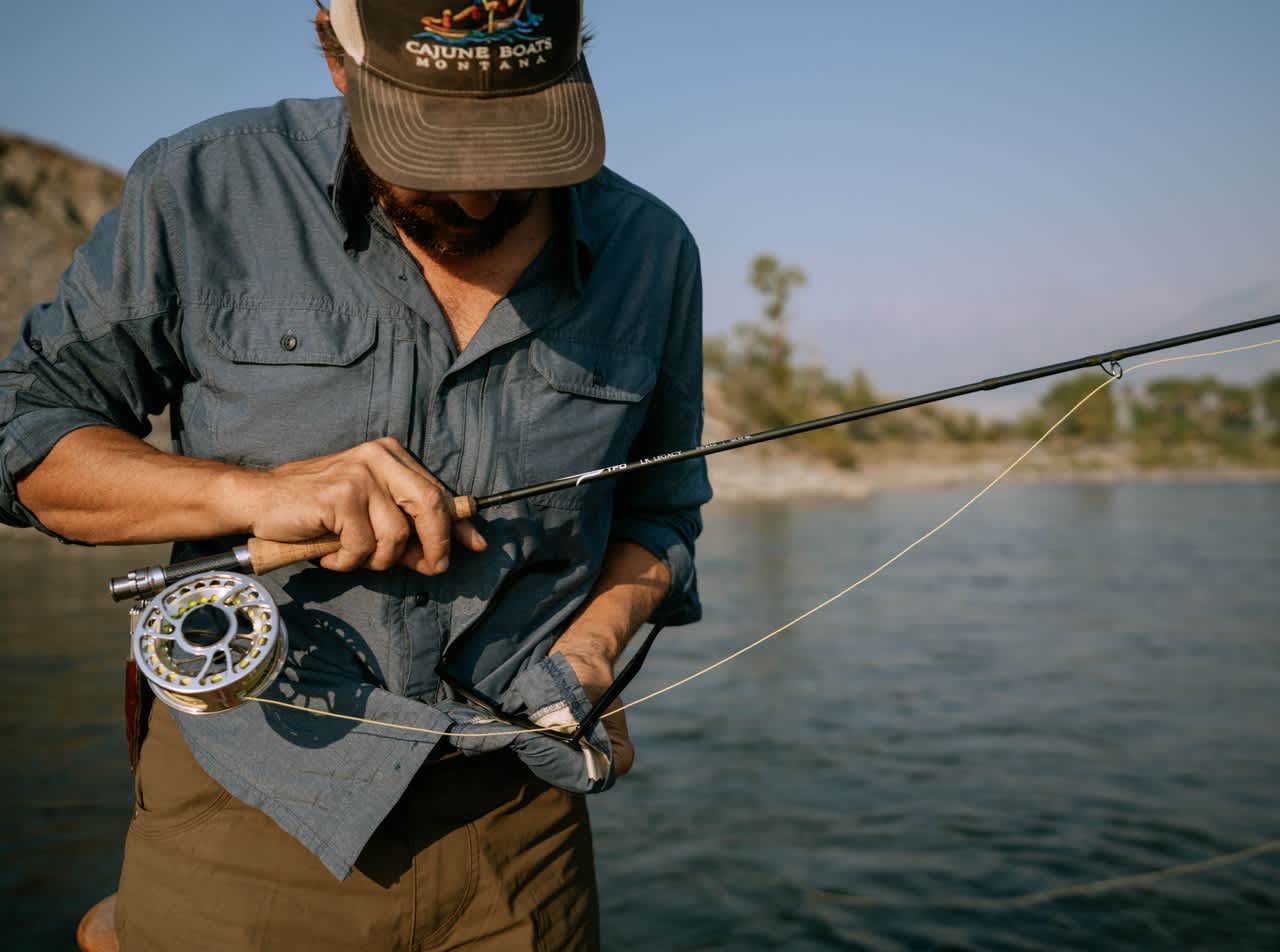 The Editor's Pick
Rusty works really hard on his ranch and is often exposed to the sun all day long. It's for this reason that his favored SPF/UPF shirt is the Kuhl Airspeed shirt. The Airspeed shirt offers unparalleled durability, a 30+ UPF rating, and great cooling characteristics for the short 3 months that wool isn't a better fit for his snowy region of the states. Designed to perform in the warmest temperatures, the AIRSPEED Men's Long Sleeve Shirt combines multiple advanced fabrics into one breathable, high-performance, shirt. Strategically placed knit panels deliver ventilation and stretch while KÜHL's five-panel articulated sleeves provide enhanced freedom of motion.
Pros/Great cooling characteristics, long sleeves and plenty of pockets
Cons/Lower UPF rating than standard but still good!
Bottom Line/A great durable shirt for blue collar workers not looking to get toasted in the sun.
Is UPF clothing even worth it?
I think so. UPF clothing, while expensive, can protect you from some of the harshest sun exposure out there. UPF 50 fabric, which is somewhat industry standard, blocks nearly 98% of the suns rays and allows only 2% of UV radiation to penetrate it meaning you'll get a significantly reduced amount of sun exposure as opposed to regular clothing that offers on average only a 5+ UPF rating meaning only 20% of the sun's rays are being blocked leaving your skin still relatively exposed. While this may not be an issue for short days on the beach where you're looking to get a tan, an all-day trek can leave you baked and burnt and will inevitably increase your risk of UV burns.
Does UPF wash out of clothing?
Depending on the durability of your clothing, the fabric composition may be compromised after only a couple of washes. In other words, as the threads thin out, the shirt allows more UV light to pass through. So while the UPF does not necessarily "wash out," the UV protection rating will eventually drop over time. You'll want to refresh your UPF wardrobe every so often to make sure you're getting the best protection.
How to I make sure my UPF clothing doesn't wear away prematurley?
UPF clothing can be washed with your other clothing using regular detergent. Sun protection clothing can be put in the dryer on low to medium heat. I would recommend only washing your UPF clothing with similar articles to prevent undue wear (specifically avoid denim and other heavy abrasive clothing). Cold water wash and only low or medium heat to dry is optimal for keeping the UPF properties of your UPF clothing.
We are committed to finding, researching, and recommending the best products. We earn commissions from purchases you make using the retail links in our product reviews. Learn more about how this works.
Shop top of the line gear at great prices in the Everest Marketplace and get outside!