Red Dot Sights
Hunters, competitive and recreational shooters, are always looking for ways to improve their success rate. Whether that be stacking up a pile of geese, winning a Rimfire challenge, or hitting the bullseye consistently. When it comes to using a red dot sight, your options are endless. Red dot sights allow you to shoot faster without losing your accuracy. So suppose you don't get your gun shouldered properly, don't worry. Unlike iron sights, where you see the dot through your sight is where it will hit. Red dot sights take the thinking out of shooting. They are not just for the experienced shooter; they are also a great choice for individuals with vision problems or novice hunters. Here are some of the best red dot sights of 2023.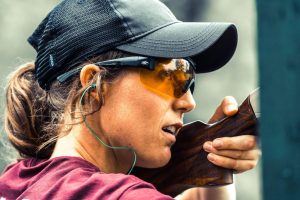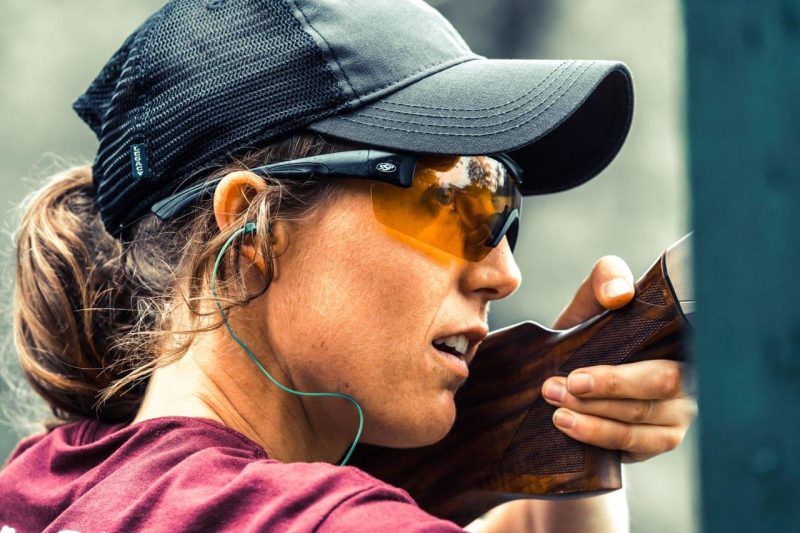 Red dot sights are versatile. They are used by hunters, and competitive and recreational shooters, along with for home protection.
Industry Leading Red Dot Sights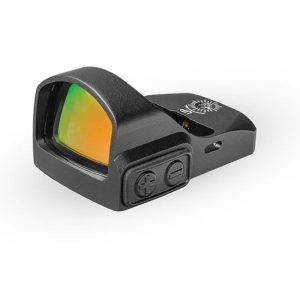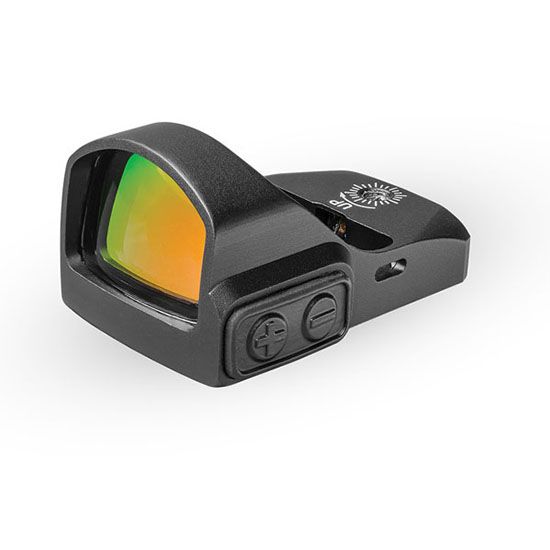 TruGlo Red Dot Micro Tt Rmr Red Box
Small but mighty, this sight can get the job done. It's lightweight, versatile, and durable. If you are a hunter, the last thing you want to do is put a heavy, bulky sight on your gun. The weight of your sight can make a difference in comfort. The optic on this red dot sight is green, which can easily be acquired when you pull up to shoot. Its 3 MOA dot reticle is perfect for most shooting situations. Since it only has one magnification and one reticle it makes a good red dot sight choice for waterfowl and upland hunters, where you won't need to make a lot of adjustments. Like most red dot sights it is water-resistant and has a wide field of view and unlimited eye relief. If you are looking for a micro red dot this one is a great choice.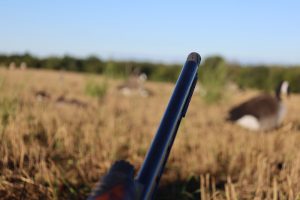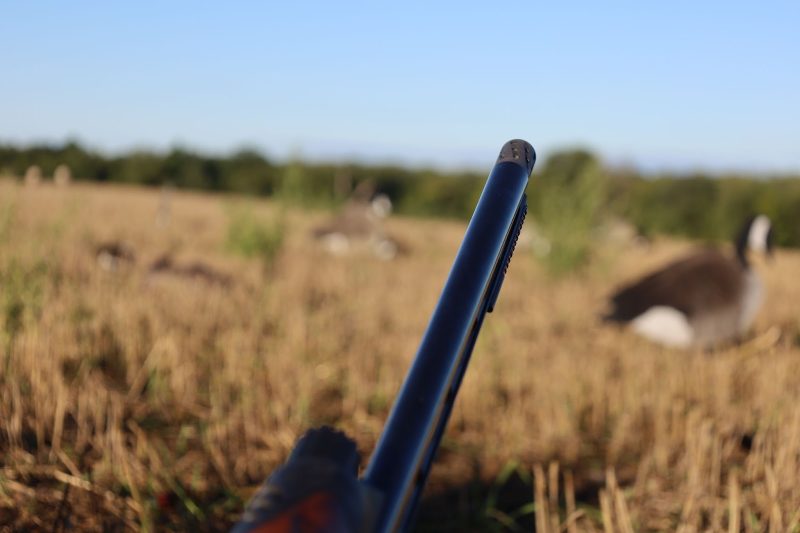 Red dot Sights are very popular among waterfowl hunters, due to the need to quickly acquire and track the bird.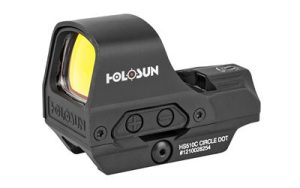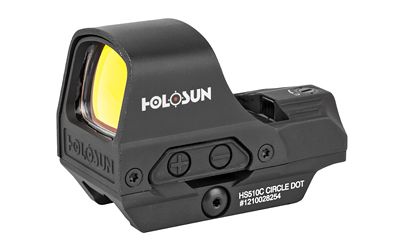 Holosun HS510C Open Reflex Circle Dot Sight
This sight is designed for any rifle and carbine weapon and has many features. You can purchase a green or red dot and switch between 3 different reticle patterns with a touch of a button. You can choose between a 2 MOA dot, a 65 MOA circle, and a 2 MOA dot within a 65 MOA circle. This sight does offer night vision, which not all red dot sights do. The Holosun HS510C Open Reflex Circle Dot Sight is unique because it's solar-powered and has a backup battery during low light. This battery can last up to 50,000 hours, which is amazing. It also is not super big, which is nice.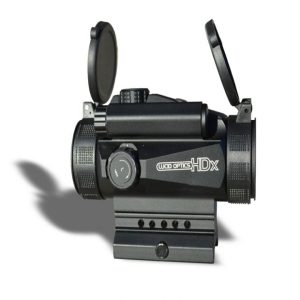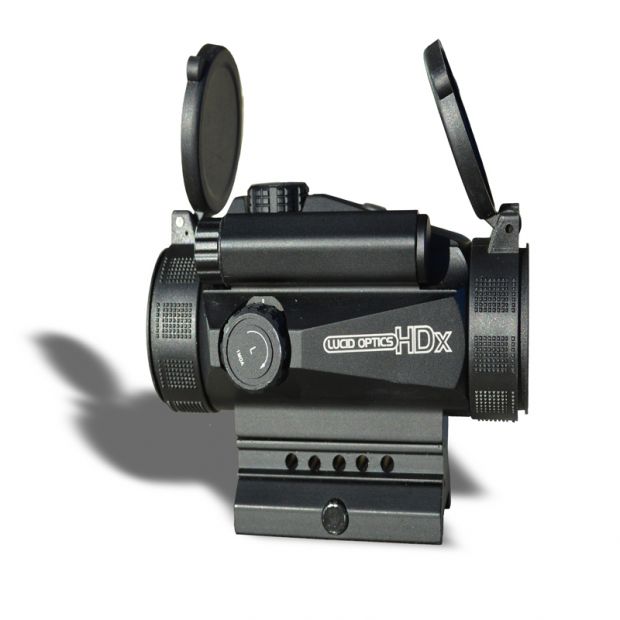 Lucid Optics HDx Red Dot Sight
This sight is an excellent option if you want a durable, reliable mid-sized red dot for your pistol or rifle. It is popular among competitive shooters. It is built to take on hard use at a fast pace and allows a shooter to transition quickly from one target to the next. It has a red optic and gives the shooter a large clear field of view. It has a 3 MOA dot reticle and a Picatinny mounting base. It only takes one AAA battery.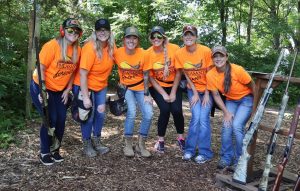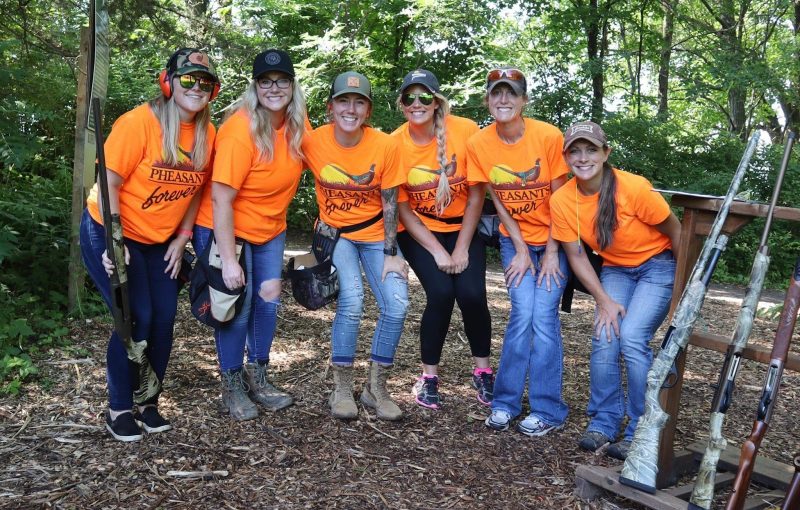 Whether you are target practicing, shooting sporting clays with friends, or competing in a Rimfire Challenge, try a red dot sight on a pistol, shotgun, or rifle to improve your speed and accuracy.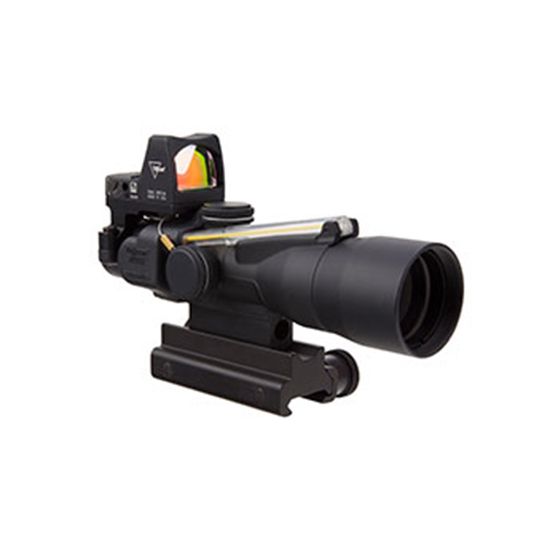 Trijicon ACOG 3×30/RMR T2 Pkg Comp Amb Hs Dual
This sight is unique in that it features both an ACOG and red dot sight in one. The 3.25 MOA dot allows for close-range shooting, and the 4x magnification of the ACOG .223 ballistic reticle allows for longer-distance shooting. The shooter can quickly transition from one to the other, making this a great option for hunting and tactical events. For example, if you have an animal at close range, you can use the red dot, but if you miss it or the animal takes off before you shoot, you can quickly adjust and use the ACOG sight and easily make a long shot without having to change anything. It also offers six different brightness levels and is waterproof. The Trijicon ACOG 3×30/RMR TS Pkg Comp Amb Hs Dual is a good option if you are looking for a dual-purpose red dot optic.

Best Red Dot Sight for Turkey Hunters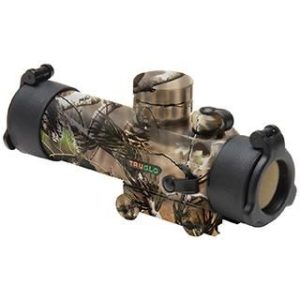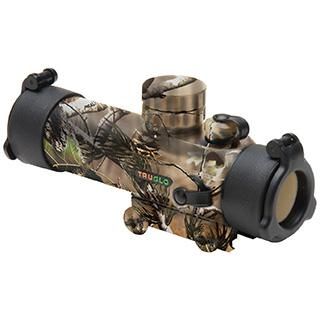 TruGlo ReThe Barska 2×30 mm sightd-Dot 30 MM DGBL2 Camo
This sight was specifically designed with turkey hunters in mind. It has a 3 MOA dot that is red and green and an illuminated ring representing a 24-inch circle at 30 yards. It features a sunshade to help prevent sun glare, elevation adjustments, windage adjustments, and a camo pattern to stay hidden. Not only that but it features a spare battery storage compartment and flip-up lens caps. The TruGlo Red-Dot 30 MM DGBL2 Camo is the best red dot for taking down a turkey. Prevent the heartache of missing and gear up with this red dot.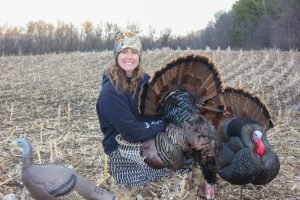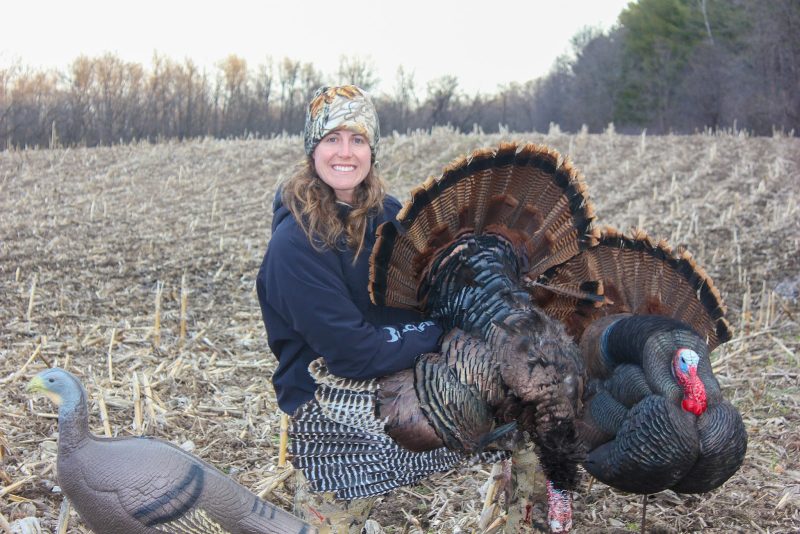 Use the proper gear and get a red dot to feel confident in your shot and take full advantage of the ability to see the sight during low light. red dots make keeping your eye on the target easier.
Best Pistol Red Dot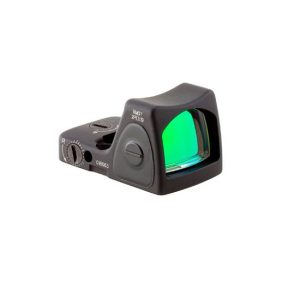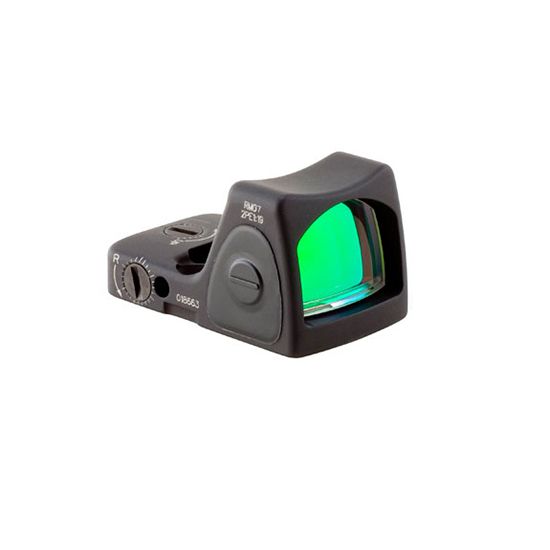 The Trijicon RMR Type 2 6.5 MOA Red Dot Sight ranks as the best pistol red dot. Its smaller design and adjustable features make it a good choice for military, law enforcement, conceal and carry and target shooting. It offers both day and night vision modes and has a 6.5 MOA dot for close-range shooting. You can quickly make adjustments by using the two push buttons on the side. The weight of this red dot is just over an ounce, which is ideal for a pistol. It also allows for both manual and auto modes. These red dot sights are designed to allow the shooter to view their surroundings while still focusing on the target. Mounting this sight to a pistol is made to be simple. This sight is powered by a CR2032 lithium battery. Save yourself the time and money and purchase this Trijicon optic for your pistol and head to the shooting range, you won't be disappointed. The best red dot sights are normally small in size and lightweight.
Best Shotgun Red Dot Sight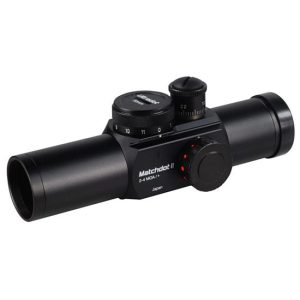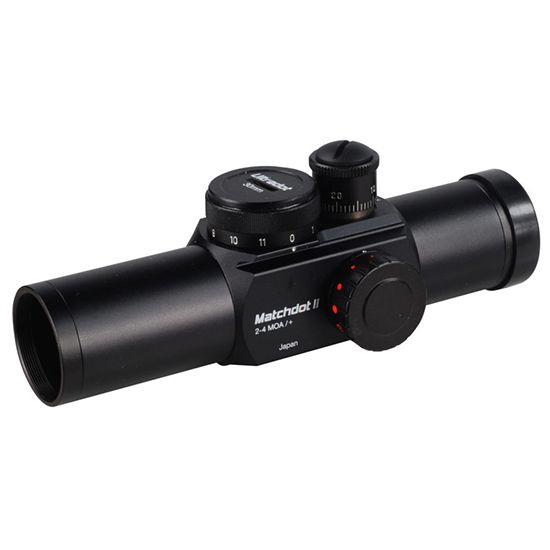 The Ultradot Matchdot 2 30 MM is the best red dot sight for any shotgun. It features a variety of dot sizes for various shooting scenarios ranging from 2 to 8 MOA dots and two reticle patterns. You can make elevation adjustments by turning a knob, which is convenient if you need to make quick changes while shooting. Additionally, with this sight, you won't have to worry about getting a glare from the sun, as it comes with a polarizing filter and extension tube to combat the sun. It also features 11 brightness settings. This sight does not offer night vision. Like most of the red dots, this sight takes a CR2032 Lithium battery, which means battery life is good.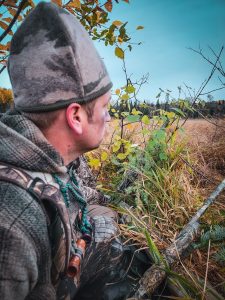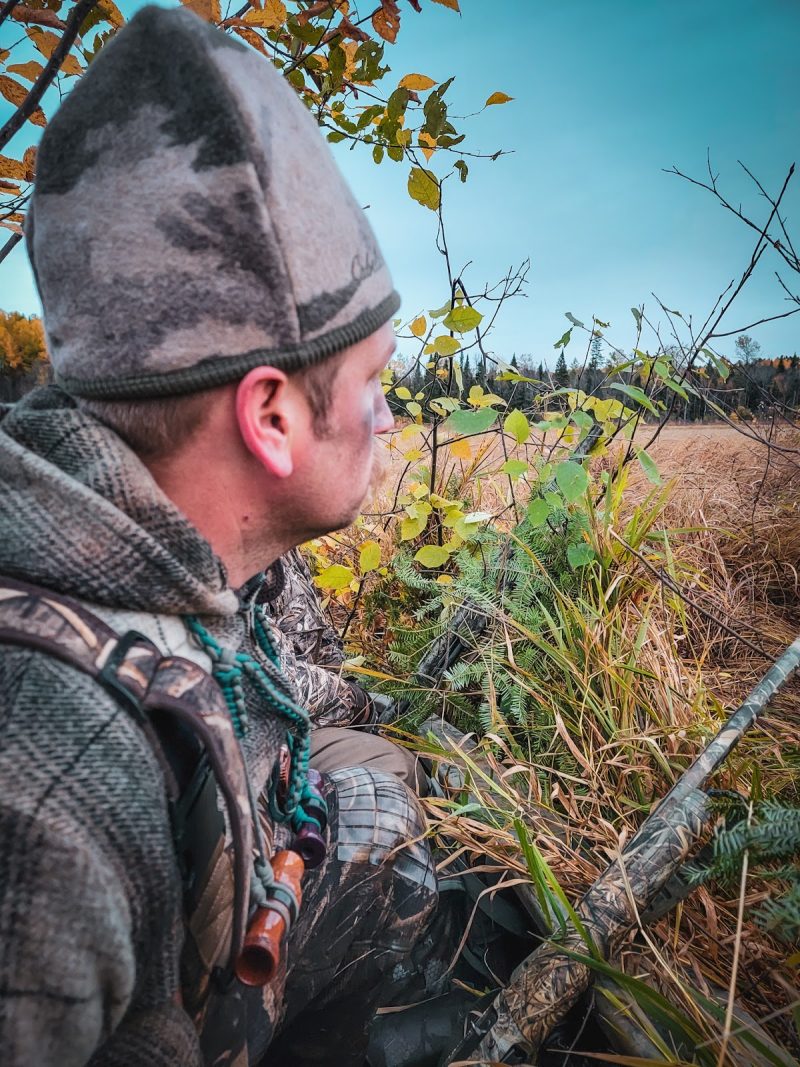 Red dot Sights are universal and can mount to a pistol, rifle, or shotgun. The 3 MOA is the most popular reticle for waterfowl hunting. The best red dot sights offer multiple reticle patterns and dot sizes.
Best Red Dot Sight for Crossbow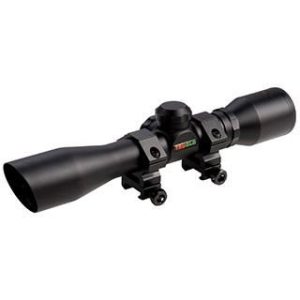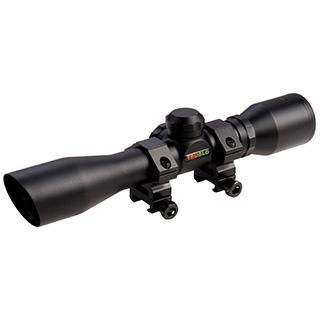 When you think of a red dot sight, you probably don't think about putting one on your crossbow. However, crossbows continue to evolve, and more and more technology is being used to help hunters harvest an animal. The TruGlo 4×32 Crossbow Scope with Rings is designed to be mounted on a crossbow. It can adjust for wind and elevation changes. Not only that but the reticle is designed so that you can quickly range and find the distance to your target. It has illuminated aiming points from 20 to 50 yards, which makes it easy to acquire your target and make a clean shot. The 4-inch eye relief and 4x magnification make finding your target easier. I recommend checking your state regulations, as using a red dot on a crossbow is illegal in some states.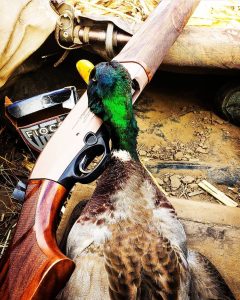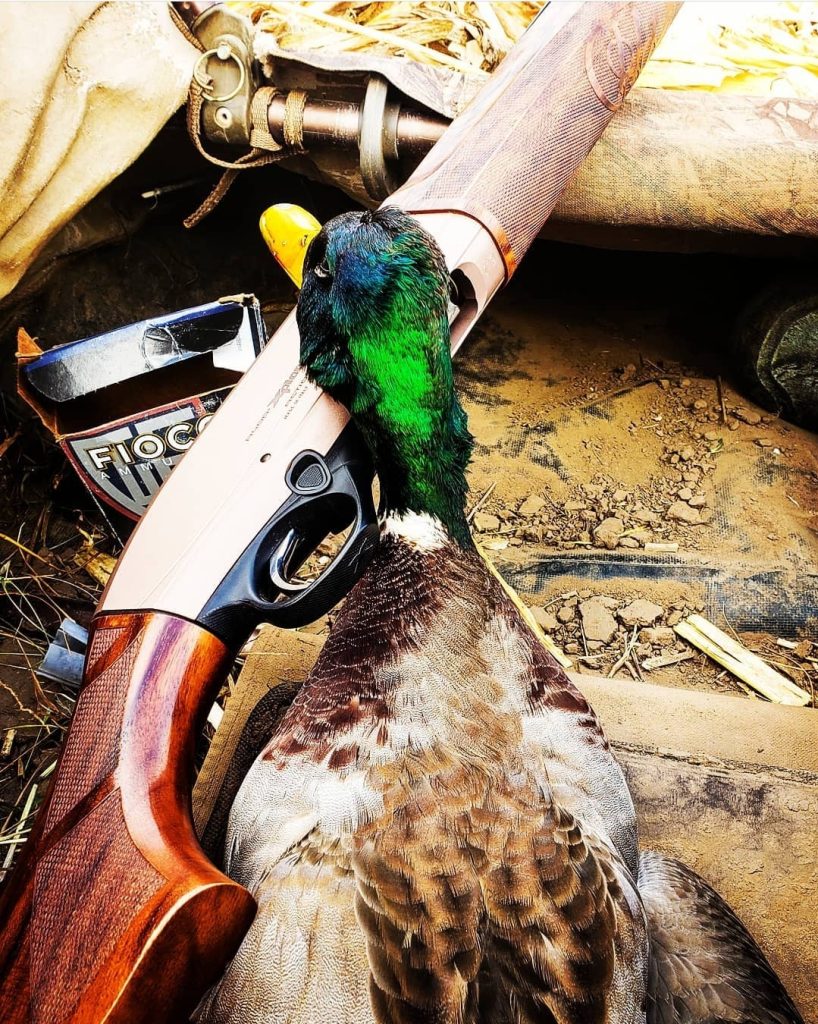 Red dot sights come with an array of MOA reticle sizes and colors. Most come with wind and elevation adjustments. Many have night vision capabilities.
Red Dot Sights Summary
There are many brands of red dot sights, but at the end of the day, it's a personal preference. So do your research, check out different models in the store, or talk with someone who has experience using them. Make sure you know what you want to use your red dot for, as that information will help narrow down your search. Take into consideration the environment, the distance you will shoot, the weapon of choice, ease with adjustments, and the prices of each. The best red dot sights are the ones that are durable and offer a variety of adjustments and features. Choosing the right dot size will also help improve your shooting experience. Once you have your sight mounted and ready to go, purchase ammo and shoot it at the range. Shooting a gun with a red dot sight produces a different feeling than shooting with iron sights. Because of this, you need to become familiar with it before taking it on a hunting trip or to a shooting competition. Mounting a red dot sight can be tricky so it is recommended that you take your gun and red dot sight to an expert when mounting the sight. If the red dot is not mounted properly it can cause damage to the lens. Also, always carry an extra battery with you, so you never have to worry about your optics power being low.