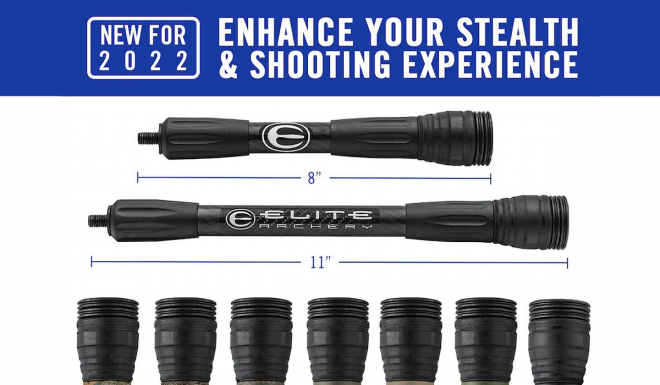 Maybe it's just me, but archery can be very difficult. It takes skill, strength, and (perhaps worst of all) patience. Fortunately, technology has made the sport far easier to get started in. Elite Archery, who has recently released two new bows (Basin RTS and Terrain) as part of their #ShootabilityChallenge wants to help. With any projectile weapon, stability is what takes a well-aimed shot and makes it a well-placed shot. Now, Elite has released two new products to maximize stability for archers. This is Elite's new Carbon Fiber Stabilizer.
Elite Archery Coverage on AllOutdoor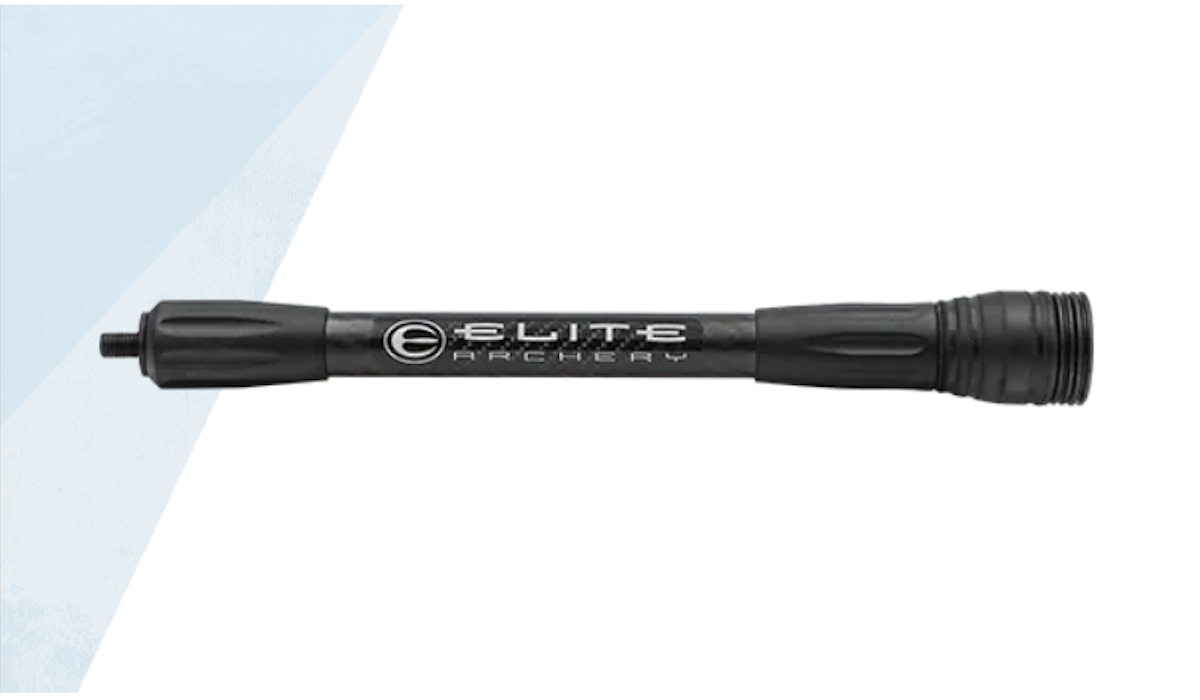 Outfit the world's most shootable bow with an equally advanced ultra-stiff, high modular Carbon Fiber Stabilizer. Create ultimate balance, stability and faster shot acquisition with an 8" or 11" lightweight Elite Carbon Fiber Stabilizer. Designed to dampen excess residual noise and vibration, the premium Elite Carbon Fiber Stabilizer will enhance your stealth and shooting experience.
NEW 8″ and 11″ Carbon Fiber Stabilizer From Elite Archery
The Carbon Fiber Stabilizer is available in either an 8″ or an 11″ model. Along with size options, these are available in multiple colors and patterns to match your bow. They're both available in Ninja Black, Realtree Excape, Realtree Edge, Kuiu Verde, Outdoor Green, Sienna Brown, and Mountain Tan. Carbon fiber is known for being lightweight, avoiding adding unnecessary weight to an otherwise light bow.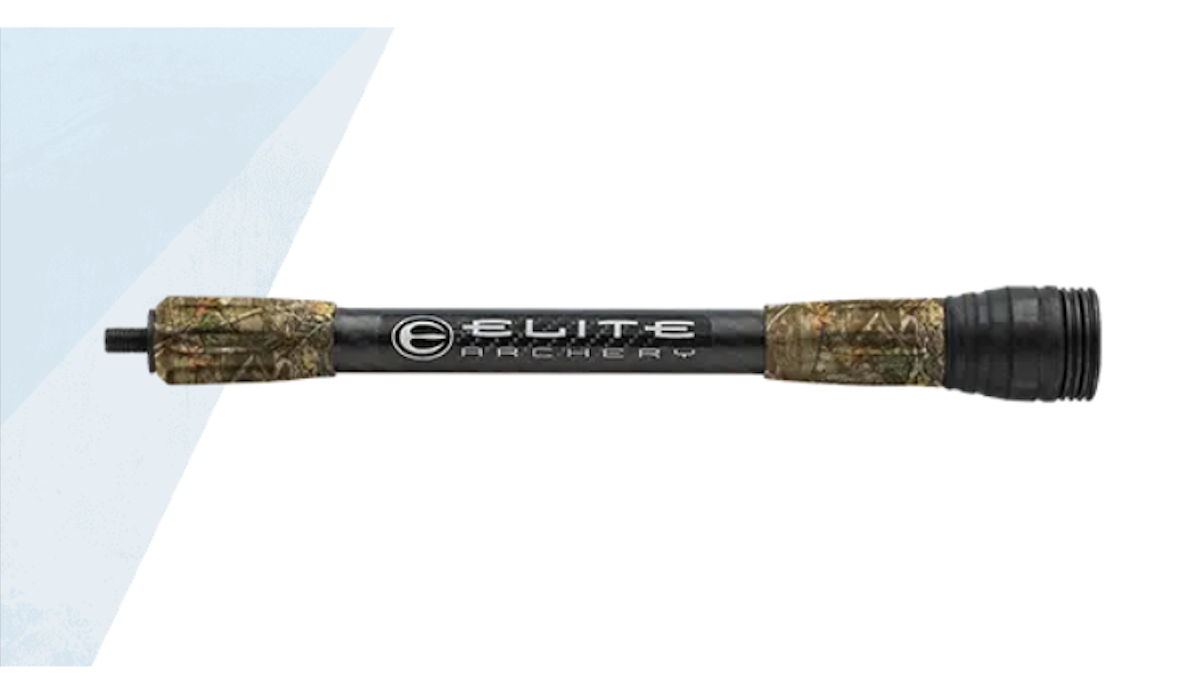 Specifications – Elite Archery Carbon Fiber Stabilizer
Available Lengths: 8″ or 11″
Dexterity: Ambidextrous
Material: Carbon fiber
MSRP: $109.99 or $129.99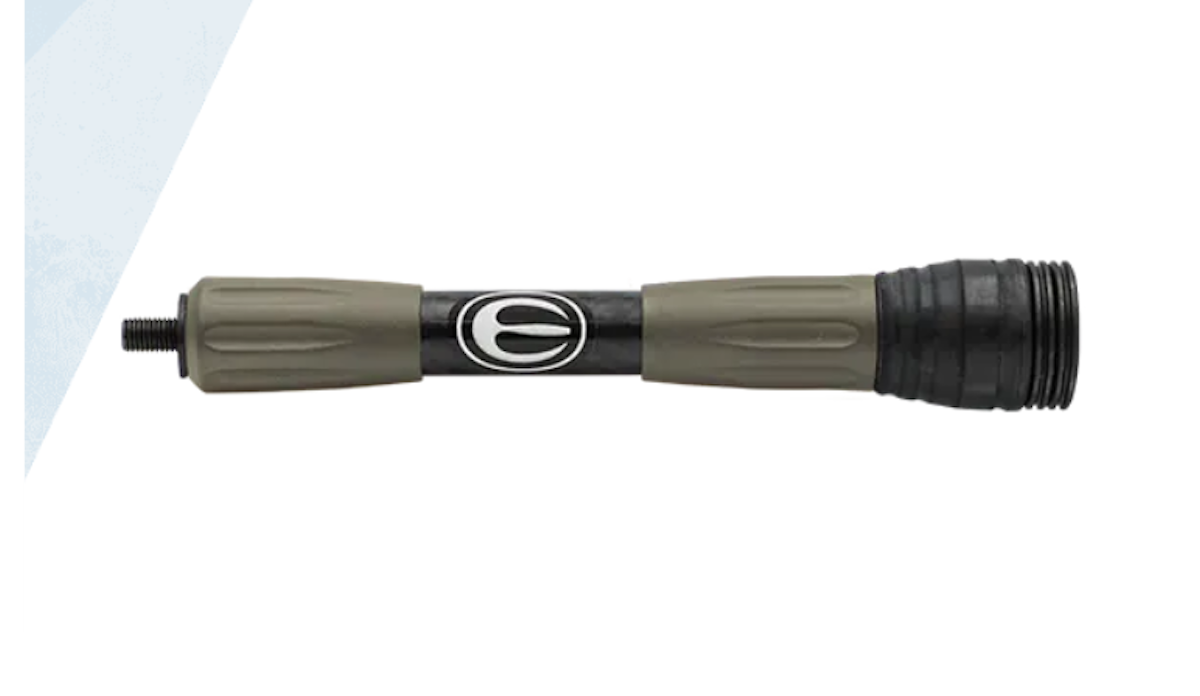 If you need a new stabilizer for your Elite Archery bow, take a look at these on Elite's website. If you want more product announcements and content from Elite, track them on social media. Give them a like, follow, and subscribe on Facebook, Instagram, and YouTube. Get outside, sling some arrows, and fill your freezer!