If you're interested in off-road vehicles, camping, and cross-country overland travel, Overland Expo 2022 is the place to see it all. Thousands of overlanding enthusiasts gathered this weekend at the Fort Tuthill County Park in Flagstaff, Arizona to spend the weekend checking out a huge variety of vehicle builds and gear. The three-day expo contains more than 400 exhibitors with custom Jeeps, trucks, and SUVs on display, along with booths full of products ranging from winches and bumpers to bed racks and rooftop tents. Each evening, attendees camp in and around their vehicles parked among the pine trees.
I stopped by Overland Expo and walked around with camera in hand, taking photos of anything that caught my eye. These included popular platforms like the Jeep Wrangler, Toyota Tacoma, Ford Bronco, and Mercedes Sprinter van, as well as more unusual vehicles from Porsche, Audi, and even Rivian. Scroll down to see more than 60 photos I took throughout the expo, along with some quick notes on a few of them.
Overland Expo 2022 Vehicle Gallery
This red Bronco looks good on 37-inch Nitto mud tires and KMC beadlock wheels.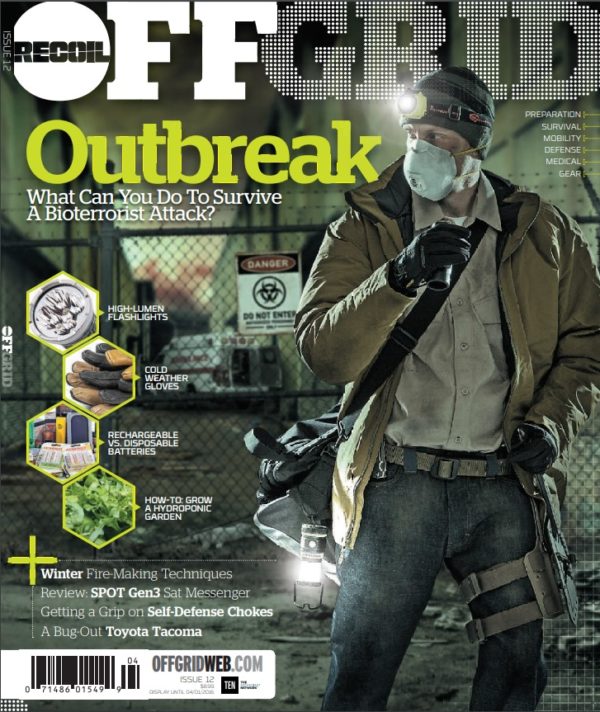 Subscribe Today and Save!
New Toyota Land Cruisers are pricey, so it takes guts to chop one up. This simple build features bumpers, lights, and an awning from ARB.
This Tacoma features a Truckhouse camper that replaces the bed.
A late-model 4Runner equipped with an Alu-Cab rooftop tent, solar panels, and Baja Designs lights.
The black paint and KC Hilites lighting on this Relentless Fabrication Tacoma remind me of Marty McFly's truck from Back to the Future.
This monstrous Ford Super Duty features a full-size patio on top of its camper, complete with hammocks, beach umbrellas, and tiki torches.
You might recognize this TAV "Ranger Goat" Tacoma from our previous article — it now has a new custom-built bed with storage compartments.
An International Harvester from the Centerforce Clutch booth with rusty patina and historic vehicle plates.
This Jeep Wrangler from the DV8 Offroad booth has some tasteful body mods as well as a Roam Adventure Co pop-up tent.
The "pinstripes" in this 4Runner's paint tell me it probably spends a good deal of time on the trail.
A classic 40-Series Land Cruiser from BTB Garage with a diesel motor and exo cage over the soft top.
A clean 60-Series Land Cruiser with a camp shower enclosure attached to the roof rack.
I saw a handful of new 2022 Tundra builds. This bright orange Tundra TRD Pro was found in the Toyota booth.
This Tacoma was used to demo Baja Rack bed rack system, seen here with a shovel, ax, Hi-Lift jack, Rotopax fuel tank, Maxtrax traction boards, and a CVT awning attached.
I like the look of this American Expedition Vehicles (AEV) Wrangler Rubicon with white AEV Salta XR wheels and retro-styled yellow and orange graphics.
Here's a blast from the past — this old Ford Ranger looks like it rolled out of the '90s, with long-travel suspension, flared fenders, and Mickey Thompson mud tires.
For the deep-pocketed overlanders, pricing for this Mercedes AMG G-Class 4×4 Squared starts at more than 1/4 million dollars.
The classic Land Rover paved the way for many of the other overland vehicles we know and love.
Here's a Land Rover Defender with an Alu-Cab rooftop tent, ARB lights, and a Warn winch.
The front bumper on this luxurious Lexus GX has been chopped for better approach angle clearance.
The TruckVault booth demonstrated some of the company's sliding bed storage systems, such as the camp kitchen setup in this Tacoma.
Here's a nicely-equipped Chevy Colorado from CBI Offroad.
The red/orange/yellow graphics on this lime green 4Runner TRD Pro make for a rather ugly combo, but it's certainly eye-catching.
AEV did some work on this diesel-powered Ram 2500 owned by Roller Cam.
A unibody Ford Maverick set up with a Go Fast Camper system.
This gray 70-Series Land Cruiser at the Step22 booth was one of my favorite builds at Overland Expo this year.
I lost track of the number of Sprinter vans I saw at the show. If you're looking to live out of a vehicle for an extended period, they're a great platform.
Here's another new Toyota Tacoma with some more substantial mods from XOverland.
This Ram 3500 features a flatbed replacement with an AT Overland Aterra XL camper.
GMC brought out a new Hummer EV.
This yellow Chevy K5 Blazer takes us back to the overland style of the 1970s.
This green Toyota Hilux turbo diesel was brought over from Australia, based on the Tasmania plates.
This custom 1974 Mercedes Unimog was built by Hauk Offroad and Bilstein. It rolls on enormous 47-inch tires.
The Rivian R1T is an all-electric truck with all-wheel drive and a towing capacity of up to 11,000 pounds.
This GMC Sierra AT4X was built as Overland Expo's annual "Ultimate Overland Vehicle" project.
This Porsche Cayenne features the eye-catching (and rather strange) "Pink Pig" livery, which is a tribute to Porsche's 917/20 LeMans racecar.
"Different" seems to be an appropriate plate for this Audi Allroad wagon, which features a CB radio, fully-loaded roof rack, and even a set of beadlock wheels.
---
Prepare Now:
Disclosure: These links are affiliate links. Caribou Media Group earns a commission from qualifying purchases. Thank you!
---
STAY SAFE: Download a Free copy of the OFFGRID Outbreak Issue
In issue 12, Offgrid Magazine took a hard look at what you should be aware of in the event of a viral outbreak. We're now offering a free digital copy of the OffGrid Outbreak issue when you subscribe to the OffGrid email newsletter. Sign up and get your free digital copy Click to Download!
---
Shop top of the line gear at great prices in the Everest Marketplace and get outside!