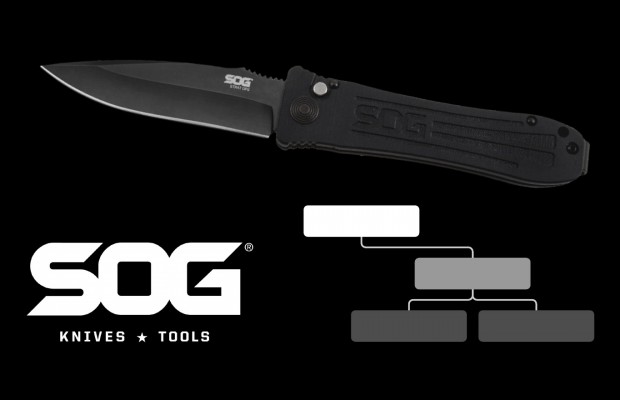 GSM Outdoors has purchased SOG Knives, according to posts on GSM's official social media channels.

GSM Outdoors is the same company that acquired Cold Steel around this time last year. When that acquisition took place, Cold Steel's California HQ was shut down, with only select employees making the jump to GSM's operations in Irving, TX. At that time, we were told that Lynn C. Thompson and Andrew Demko were among the personnel retained; however, Demko struck off on his own in the ensuing months.
GSM Outdoors owns dozens of brands, most of which are centered around hunting accessories. Cold Steel was the first knife brand in their portfolio, in an avowed effort to break into the knife space – a move they evidently wanted to follow up on this year. Eddie Castro, CEO of GSM Outdoors, had this to say about the purchase:
Since 1986, SOG has been synonymous with austere-duty knives intended to meet the needs of defense professionals. The name is instantly recognized by military, first responders, and blade enthusiasts for their high-quality craftsmanship and reliable performance. Our acquisition of SOG represents an important expansion of the GSM family of brands, and we look forward to not only keeping the high-quality standards intact but also taking the brand to the next level of consumer support and product innovation.
It has been quite a journey for SOG. In 2020 they refreshed their brand with updated versions of core products that put their XR Lock front and center. Shortly after that, founder Spencer Frazer retired, passing the reins to Joe McSwiney and the rest of SOG management. Just a couple months ago, SOG showed off some 2022 products, including a multitool based on the popular Flash folding knife chassis.
As for what the acquisition means for SOG's staff, products, and plans for the future, these things remain unclear at this point. We have reached out to management at both companies and will report back with any updates on this developing story.
Source Link