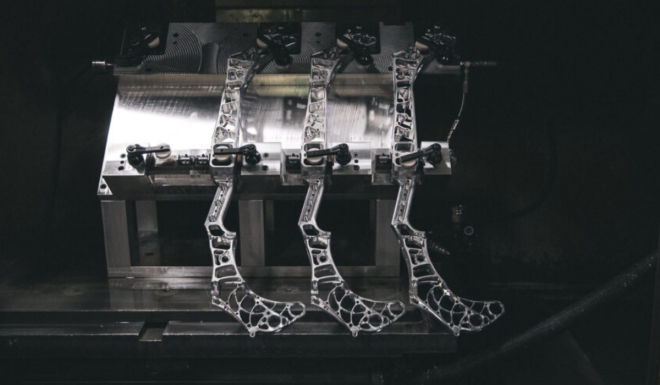 The big 3-0. It's the one that all young people seem to dread as if everything past that is considered old. Being 31, I find this offensive. For this reason, I'm happy to see a 30th birthday be so gladly celebrated. Mathews is celebrating 30 years of innovation. To celebrate, Mathews Archery is releasing a new flagship bow which is an elevation of their tried and true V3. Introducing for 2022, the Mathews V3X.

Mathews Archery Coverage on AllOutdoor
Equipped with new Bridge-Lock™ Sight Technology to enhance balance, patent-pending Stay Afield System (S.A.S™) to keep hunters in the field and built compatible with a completely redesigned line of LowPro™ Quivers, the V3X system elevates the performance of Mathews' most popular hunting bow to date, the V3.
The NEW V3x Bow From Mathews Archery
The new V3x is available in two sizes. There are 29″ and 33″ versions, both of which use Mathews Bridge-Lock Sight Technology and Stay Afield System. The Bridge-Lock lets you mount a dovetail sight through the bow's riser. This was done to improve balance and reduce felt vibrations. The LowPro Quiver is available fixed or removable, with a capacity of six and five arrows respectively. The Stay Afield System aids archers in removing and maintaining their strings in the field. This eliminates the need to use a bow press. The V3X is available in several colors and patterns. These include Granite, First Lite Specter, Under Armor All-Season, Realtree Edge, Green Ambush, Black, Optifade Subalpine, and Optifade Elevated II.
29″ SPECS
Axle to axle: 29″
Brace height: 6″
Weight: 4.47 lbs
Let-off: 80%, 85%
Draw weights: 60, 65, 70, 75
Draw lengths: 25.5″-30″
MSRP: $1,199
33″ SPECS
Axle to axle: 33″
Brace height: 6.5″
Weight: 4.67 lbs
Let-off: 80%, 85%
Draw weights: 60, 65, 70, 75
Draw lengths: 27″-31.5″
MSRP: $1,299
If you're thinking of picking one up and need more information, you can find it all on the Mathews website. For further content from the company, hit them up on social media. You can find Mathews on Facebook, Instagram, Twitter, Vimeo, and YouTube. Get out and sharpen those archery skills!