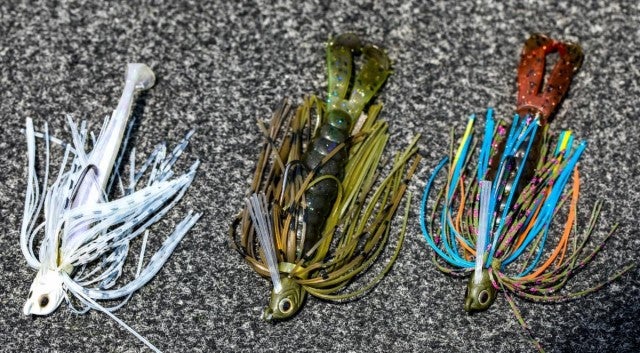 From one of the finesse architects at Z-Man Fishing, legendary professional Bass Angler Drew Reese has designed a new tool for the finesse bass fishing game. While his partner Ned Kehde might be fishing mushroom jigs and ned rigs to coax dozens of bites, Reese works heavier cover using his new Midwest Finesse Swim Jig, plucking bass out from the brush and grass.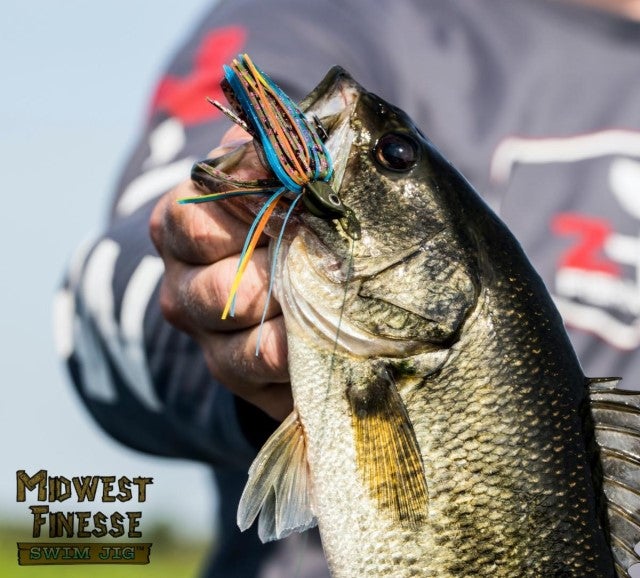 "I'm a diehard finesse guy, but I also recognize plenty of situations in which standard exposed-hook Ned rig stuff isn't quite so efficient," believes Reese, among the greatest angling tacticians of his era (Reese finished 7th at the first ever Bassmaster Classic.) "A major motivation behind the design of the Midwest Finesse Swim Jig was to give anglers another tool in their finesse arsenal that fishes faster and shines in heavier cover where standard mushroom jigs aren't so efficient."
Reese is tireless when it comes to testing out plus designing lures and jigs. Going through thousands of variations on the water through his exhausting on-water experiments.
"I tested a ton of different weedless finesse style jigs and found that most of them just weren't right for finesse fishing in Midwest lakes and reservoirs," Reese explains. "Most lacked the right light-wire hooks for light line or contained weedguards too rigid to hook bass."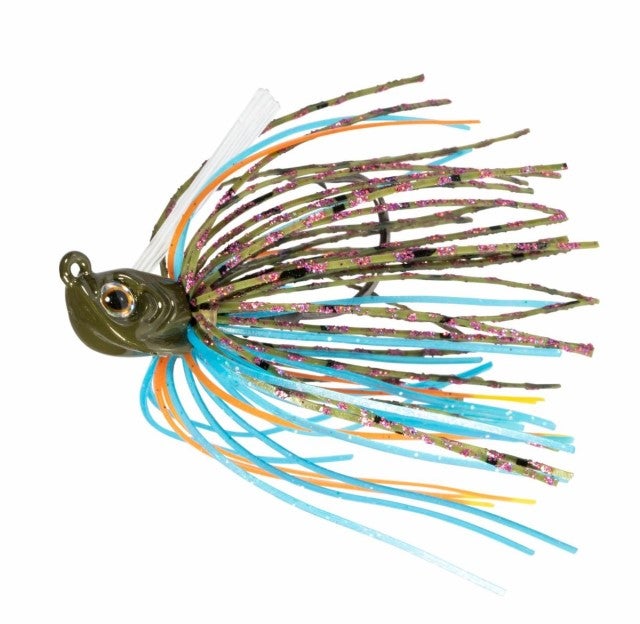 The other inspiration behind the design of the Midwest Finesse Swim Jig came from the need to be able to cast with light finesse line and spinning gear.
"Sometimes, you simply need a jig that can be fished a little faster, maybe across a grassy flat or around submerged wood. While slower-moving Finesse ShroomZ™ jigheads and small ElaZtech baits shine in loads of situations, bass often react even more favorably to a faster swimming presentation, especially in a downsized package."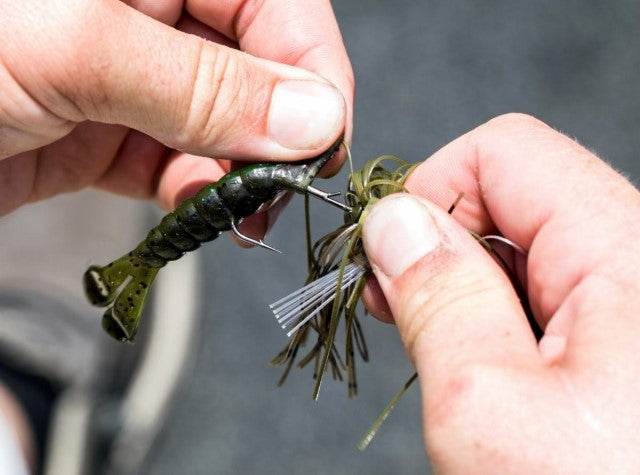 The other two more prominent issues with most smaller swim jigs on the market related to the hooks and weed guards not being the right fit. Reese found that even so-called "finesse" swim jigs on the market were made with hooks that were too heavy of a wire and with weed guards that were too stiff. This led to their poor performance and lower hookup ratios. So, with a lot of work, Reese was able to get the formula right for the Z-Man Midwest Finesse Swim Jig, hitting the sweet spot of exactly what he was looking for.
"I also wanted a head shape that slid cleanly through cover and allowed the lure and its ElaZtech® trailer to shimmy slightly on the retrieve, but without rolling over. I knew if we could fit all these elements into one finesse swim jig, we'd give anglers something pretty special."
The Z-Man Midwest Finesse Swim Jig will showcase at the ICAST2022 show and should be available in tackle shops in August.  These have an MSRP of $4.99 and are available in 1/4 Oz, 3/16 Oz, and 5/32 Oz sizes in 6 different refined colors. To see more Z-Man Products and find more information check them out here.