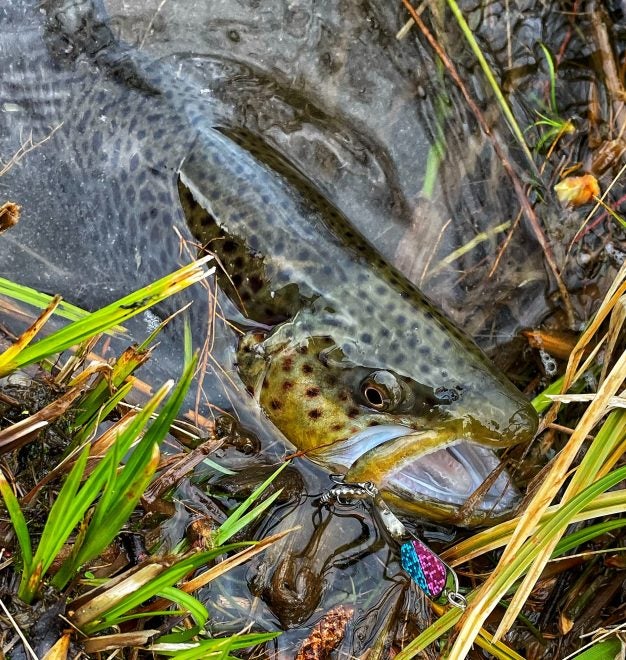 New to the fishing lure industry, Iron Decoy has entered with their new line of Steely fishing spoon lures. A family-owned and operated business Iron Decoy is dedicated to producing the finest quality fishing spoons in the industry. Their Steely series is available in five different weights: 1/12 oz, 1/10oz, 1/4oz, 1/2oz, and 1oz. This along with the many different available colors they offer equals 80 different lure combinations.
Along with the unique design of the spoon body, the Steely has a patent-pending ball chain trailer that creates a lure not seen before in the industry. The ball chain trailer adds an incredible side-to-side action in the spoon, that is adjustable. By trimming the chain you can modify the particular action of the Steely to meet your needs.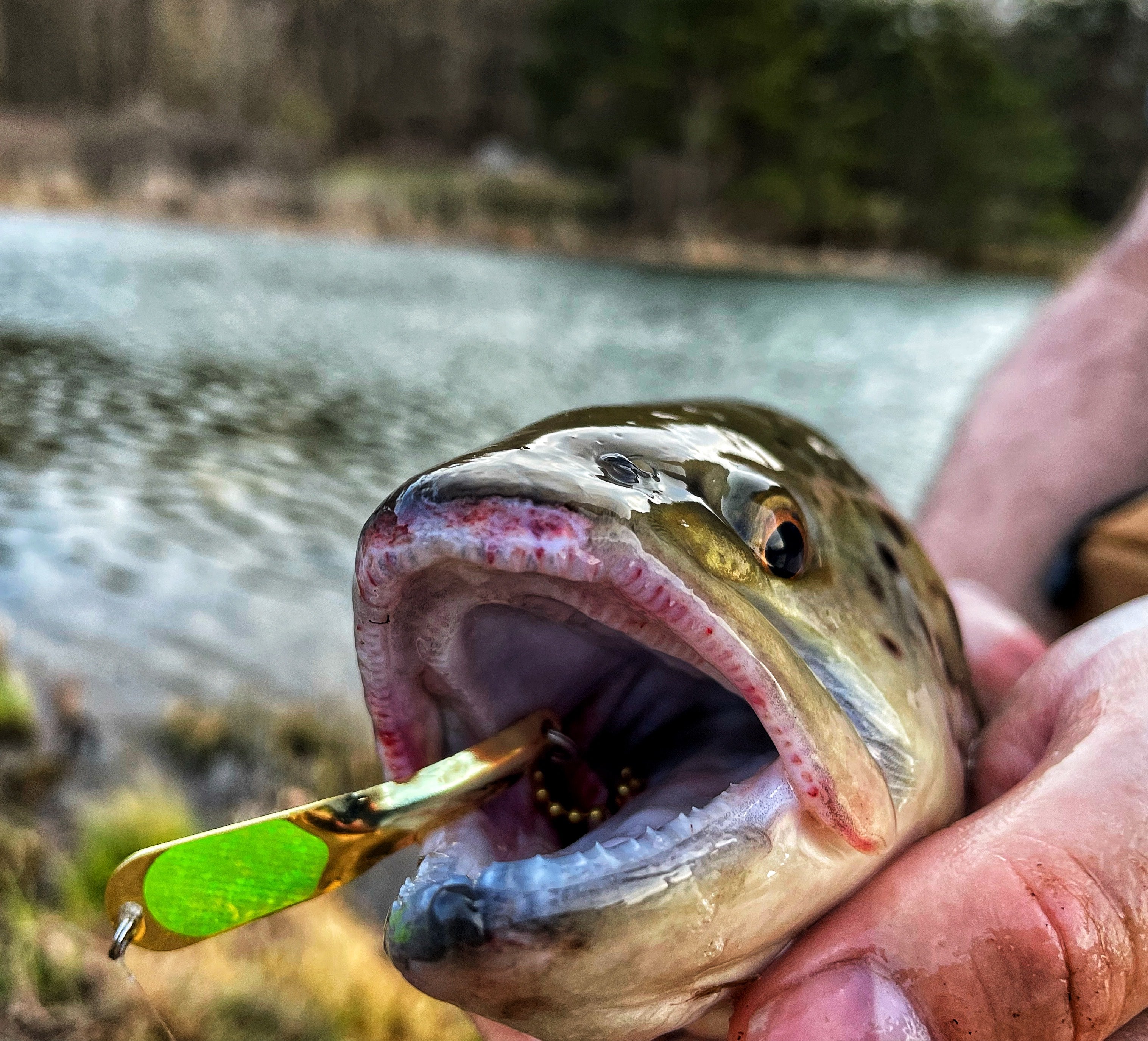 Their unique design should provide an ability to produce unequaled action. Designed to be a multi-species bait that is meant for catching all sorts of fish. Easy to use it can be simply cast and retrieved. Or for the more experienced angler be fished with a more technical retrieve. It's a great trolling spoon and an excellent choice for jigging through the ice. It has a very distinct flutter which proves to be incredibly effective when vertical jigging.
Iron Decoy uses only premium components for building its lures. The hooks are all Eagle Claw Lazer Sharp 3X platinum black hooks. The colored accent material is WTP prism tape for fantastic vibrant colors. The main body of the spoons has a heavy-duty high gloss jewelry-type coating. This finish is to ensure a long-lasting productive fish-catching lure.
New Products: Iron Decoy Spoons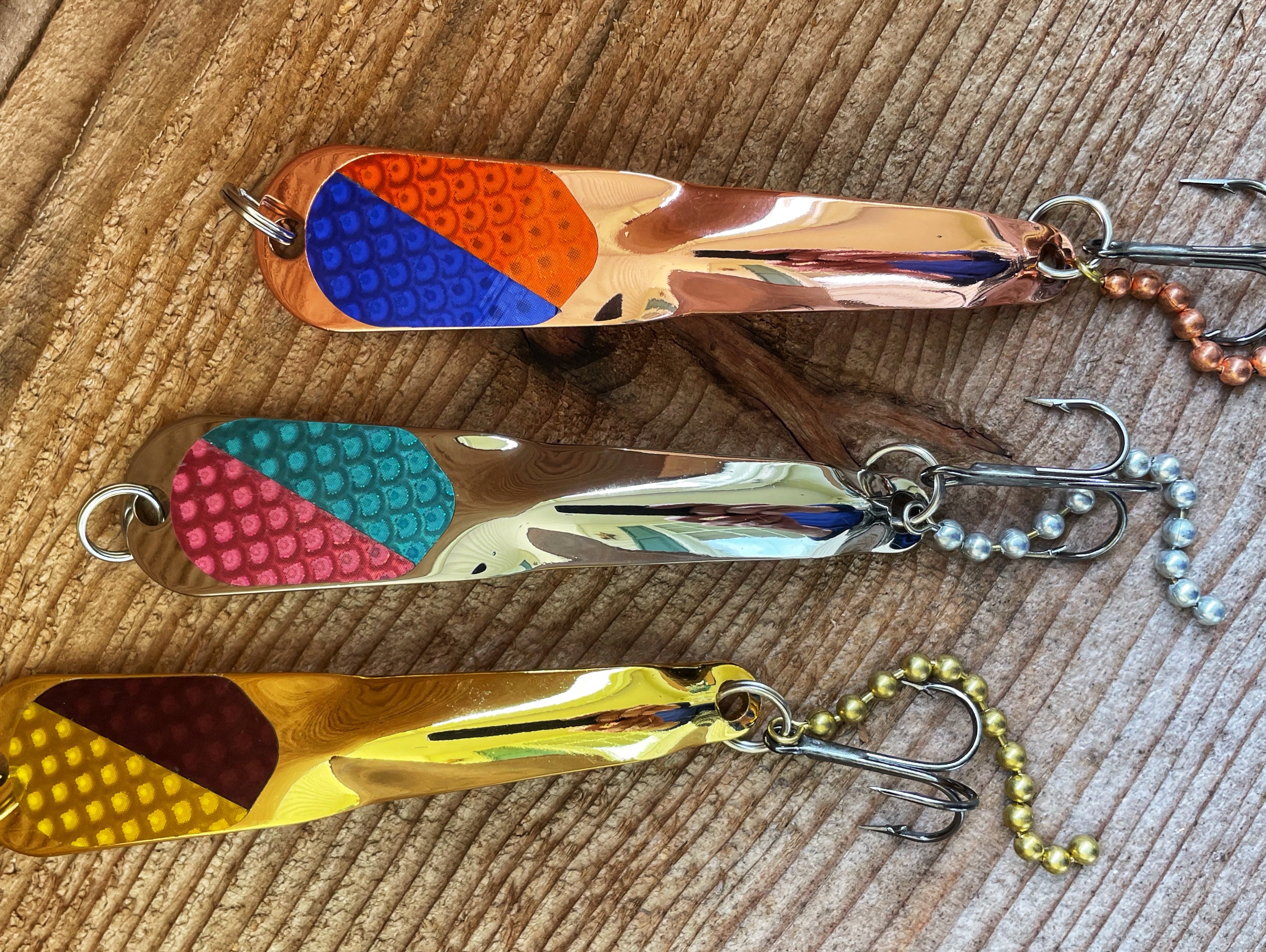 With all their different sizes and colors, Iron Decoy spoons should work for bluegill, crappie, perch, trout, shad, smallmouth bass, walleye, steelhead, lake trout, northern pike, and salmon. While they only specify only freshwater fish, I personally feel like their larger-sized spoons would work great in the salt. Spanish Mackerel, redfish, speckled seatrout, and many other species would likely become easy prey for these spoons.
To learn more about Iron Decoy and the Steely line of lures visit them at www.irondecoy.com