Prime Archery releases the Inline Series of bows that is a departure from their past parallel cam flagship bow design. The Inline Series of bows has moved toward simplifying the overall design while maintaining the benefits of the Parallel Cam System. This new Inline Series has 31″, 33″, and 35″ axle-to-axle models. The Inline Series of bows are covered with a Limited Lifetime Warranty which includes FREE strings and cables every 2 years.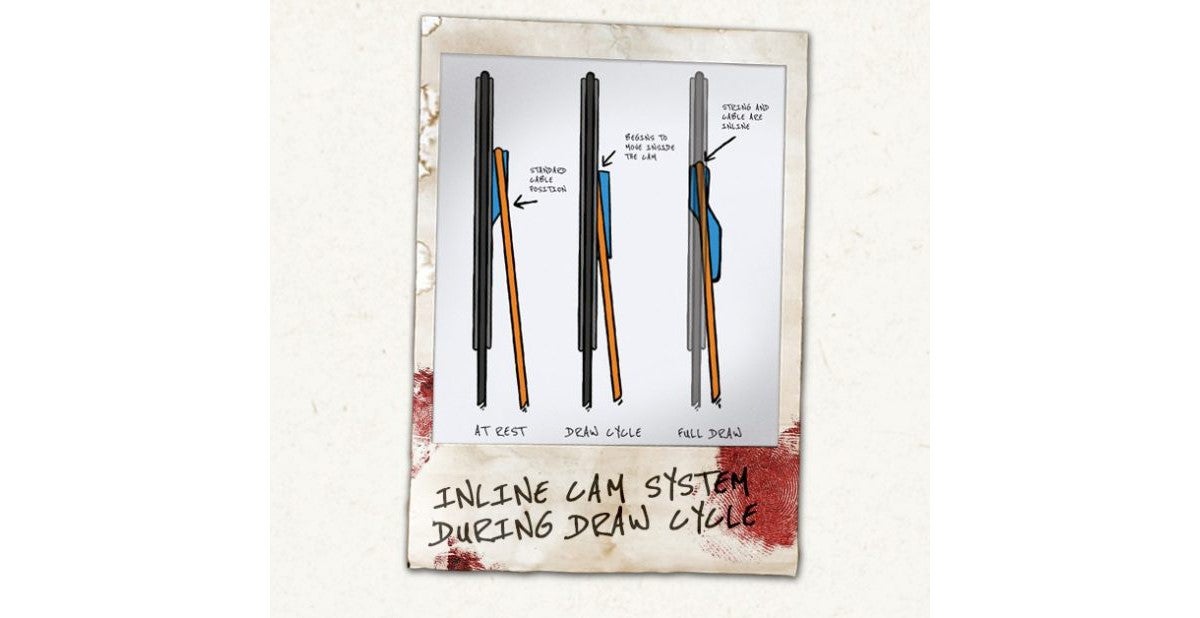 Prime Archery – Inline Cam System
The Prime Inline system balances cable load, and during the draw cycle the mod brings the cables inline with the string track. This in turn eliminates cam lean and reduces cam weight and vibration. Prime Archery brought back the limb stop which gives the shooter a solid back wall in the draw cycle. The mods on the Inline cam system allow the adjustment of the draw length from 26″ – 30.5″. A compliment of axle spacers are shipped with the bow to allow the bow to be paper tuned.
Prime Archery – Riser
The Prime Archery Inline Series of bows feature a center grip riser. The riser is constructed of 82x aluminum. The Inline Series of bows have a swerve incorporated in both the top and bottom of the riser to help dampen harmonics and make both limb sets react the same way during the shot. The Inline Series of bows feature a new dampener system on each end of the riser to dampen vibration to the shooter's hand. The new Nano Grip contains the NASA developed Aerogel inside. This is a space age thermal barrier that will give the shooter a warm, comfortable grip on the bow. This is a welcome feature to those who live in a Northern climate. If you are in the market for a new bow, you might want to give the new Inline series a look. G5 Prime Archery has added 5 new colors to choose from this year.
Hunting Bows
Ridge rock
Morel Scar
Kings XK7
Target Bows
Source Link