Using a Shotgun Red Dot Sight
How to Mount, Sight in, and Choose the Best Sight
By: Kristine Ostertag
From knocking down birds out of the sky to chasing big game animals, or even for home protection, shotguns can do it all. Using a shotgun with a Reflex red dot sight will not only help you shoot better, but it will help bring your game to the ground. You spend a lot of time prepping and scouting, so making the most of your shots is essential. A growing number of hunters are using a red dot to enhance their shooting ability; knowing what they can do and how to use them before purchasing one is imperative. Shotgun red dot sights are very versatile and change the game for many hunters.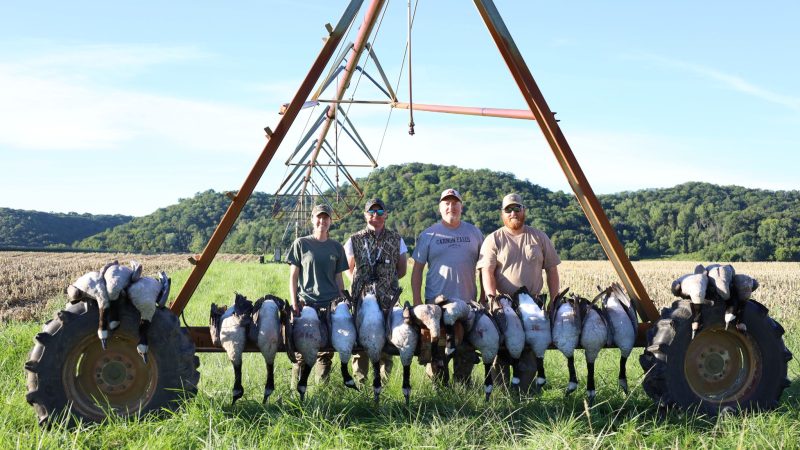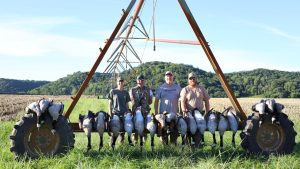 Nothing better than early morning sunrises, decoying birds, and good shooting. Red dot sights can help turn mediocre shooting into a limit of geese.
Reflex Red Dot Sight
Having a red dot sight on your shotgun has many benefits. First, it helps reduce human error and allows you to quickly find your aiming point in nearly all lighting conditions, unlike iron sights, where you must try to line up two points. Because of this, It allows you to find and track your target much easier and improves your shooting accuracy. If you are an avid waterfowl and upland hunter, quickly pulling up your gun and seeing the target can make a difference in your success. Most of the time, you don't have much time to adjust your gun and get on the bird before it's already flying away out of range. However, the bright dot catches your eyes immediately, and you can get on a bird fast using a red dot. My father uses a red dot, as his eyesight is not excellent. So if you are struggling with your vision, a red dot can help.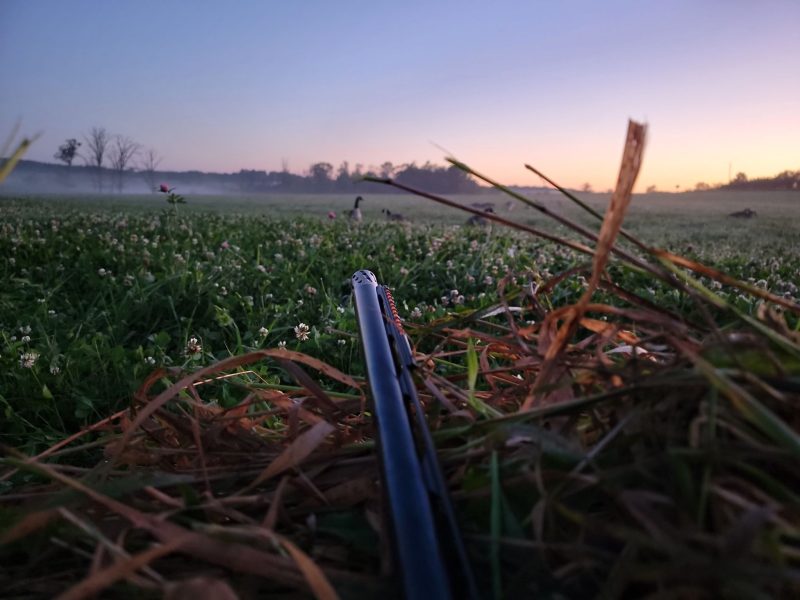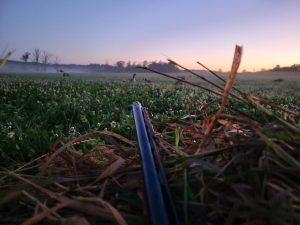 Early morning shoots with low light conditions can be challenging, but you can find your target faster with a red dot sight. Adjust the brightness according to the time of day and amount of light. 
Information About Red Dot Sights for Shotguns
Sight Features
There are many Shotgun red dot sights out there, but there are a few things you should consider when getting one for your shotgun. If you are an avid hunter, you know the beating your gun takes every season, and so will your shotgun sight if you purchase one. You will want to ensure the product you buy is durable, water-resistant, and built to withstand harsh conditions. Low to medium mounts are best used on shotguns, as it allows for properly mounting your gun to your cheek when shooting. If you use a high-rise mount, you will not be able to mount your gun correctly and still see the red dot. If you are a hunter, you will also want to ensure your red dot sight has windage/elevation adjustments, dot size adjustments, and brightness adjustments. Wind and elevation adjustments are most crucial for hunting in areas of higher elevations. Dot size is important, depending on the scenario. Smaller Red Dot sizes, like the 3 or 4 MOA, are better for mid to long ranges, and larger red dots, like the 6 or 8 MOA, are better for closer shots. This is just my opinion, and testing out different MOA sizes on your own to find what you like best for different shooting distances is recommended. Some sights feature multiple reticle patterns, which is convenient for hunting.  Finally, adjusting brightness is vital for low and high light conditions. Shooting into the sun can be very challenging, but using a red dot sight does make this a little less painful. The Ultradot Matchdot 2 30mm comes with an extension tube and polarizing filter to help reduce glare from the sun. Having a brighter dot in low-light conditions will help you see it better.  If you have ever hunted in low-light conditions, you will understand how convenient it would be to have a red dot sight. Using a Shotgun red dot sight can help almost anyone improve their shooting. You can click here to purchase this micro red dot. You will find the price is right and shipping is free. They also offer a great return policy if you are not happy with your purchase.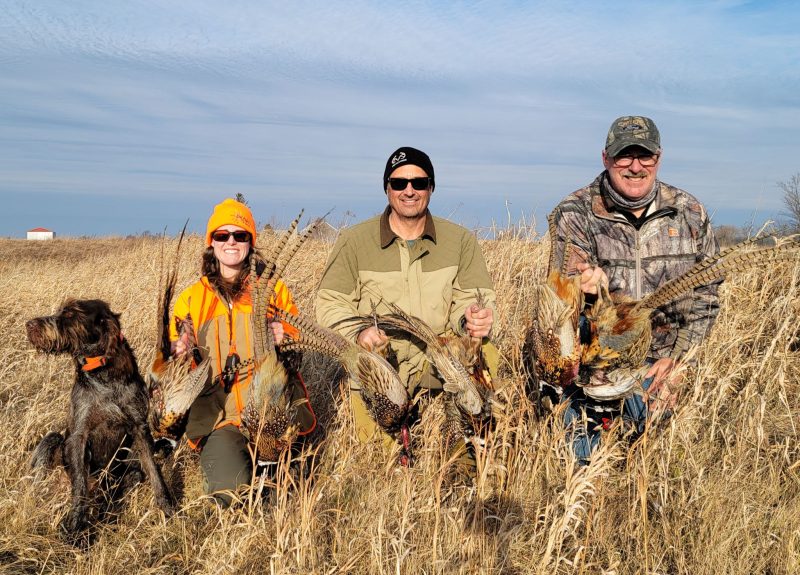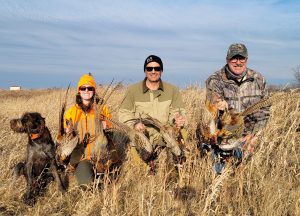 During bright conditions, red dot sights can make shooting easier. So you can still get a shot off when that rooster gets up and flies into the sun. Picking the right MOA is based on a hunter's preference.
Best Sight – Compact Red Dot
The best red dot sight for your shotgun is one that will fit your gun, has the right accessories, can take a beating, and hits your price point. The Ultradot Matchdot 2 30mm is a good quality Compact red dot sight, and Ultradot has been around for over 30 years. It offers four dots sizes and two reticle patterns for increased adaptability to your shooting needs. This dot reflex sight features multiple MOA red dot sizes. It can be adjusted from 2, 4, 6, and 8 MOA. Having the option of multiple MOA sizes is critical for varying hunting scenarios. It features 11 brightness settings, and with its design, you can easily make elevation/wind adjustments. Mounting rings, lens cover, tube extension, wrench, polarizing filter, and battery are all included, which makes for easy setup. This dot scope sight can be purchased with either a red or green dot. You can click here for the manufacturer's recommendations if you are wondering about the Ultradot Matchdot 2 30mm maintenance. They recommend replacing the O-rings every five years to prevent damage to your sight. The O-rings are important, as they keep air and any liquid out of the sight.  They also stress using the right products for cleaning the lens. Solvents can ruin the product over time. They suggest a microfiber cloth with a small amount of window cleaner or specific cleaning wipes for lenses. All replacement parts can be purchased on their website if needed. You can also go to their website for their support information. You can not beat the price of this red dot reflex sight and it is sold all over. Save your money and don't buy the most expensive reflex sight you can find. The high price does not always mean quality.
How to Mount a Sight on a Shotgun
When mounting your red dot sight to your gun, it's crucial to follow the instructions in the manual for your specific product or check with a gunsmith that knows how to do it.  If you are using the Ultradot Matchdot 2 30 mm, the manual is right on their website, and you can read it by clicking here. It's vital to make sure that the mounting platform is specifically designed for your gun, as not all gun rails are the same. If you overtighten the O-rings, you can cause lens breakage, which is not covered by the warranty. You also want to ensure there are at least three inches of clearance between the sight and your eye. It is recommended that you mount your reflex sight as far forward as you can, so you can mount your gun and still see the optics red dot. The last thing you want to do is shoot your shotgun before going out hunting to make sure the sight is not shifting. If you do not mount the product correctly, it can damage the sight and possibly cause harm to you if it is not secured. A gunsmith is recommended to mount your red dot sight for safety.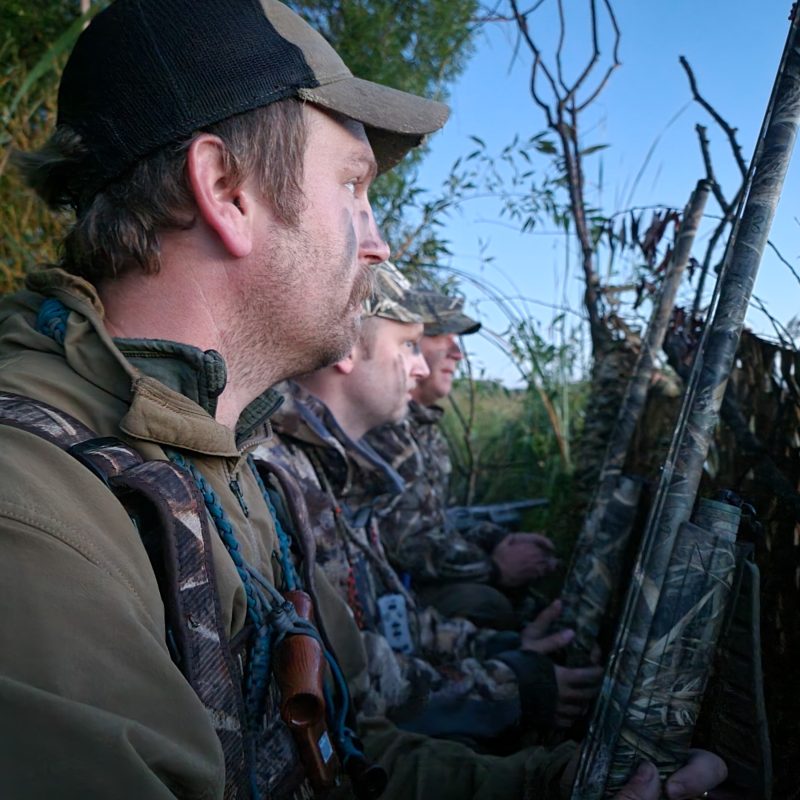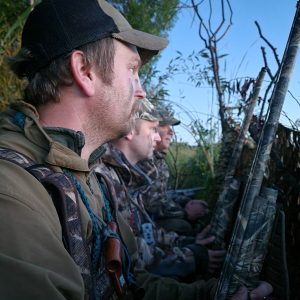 Red dot sights can be used on any shotgun, regardless of brand or gauge. However, make sure you have the right mount and that it is secured before you take it out hunting.
How to Sight in a Red Dot
Properly sighting in your red dot sight will determine how accurate it is in the field, especially when adjusting for elevation and wind. Make sure you know what you are doing, or you will get frustrated when your shot doesn't go where you want. The first thing you want to do after you have your red dot sight securely mounted on your shotgun is to zero the sight. Pick the MOA that best suits the distance you are sighting in at. Once you have established your zero, you can adjust for elevation on the fly by just turning a knob. Each click on the knob represents the amount of movement your sight will make at 100 yards. Not all red dot sights are the same. For example, one click on the Ultradot Matchdot 2 30mm will adjust one inch at 100 yards, and the Ultradot 6 will adjust only a  ½ inch. All of this information and more can be found by clicking here. Ultradot does a great job of providing information to their customers on how to sight in their Red Dot. I recommend reading it, and if you do not understand it talk with someone who does. Ultradot also has a troubleshooting chart that will help guide users on issues with their red dot sights. You can find this chart here. This chart gives you the possible causes and solutions for common problems.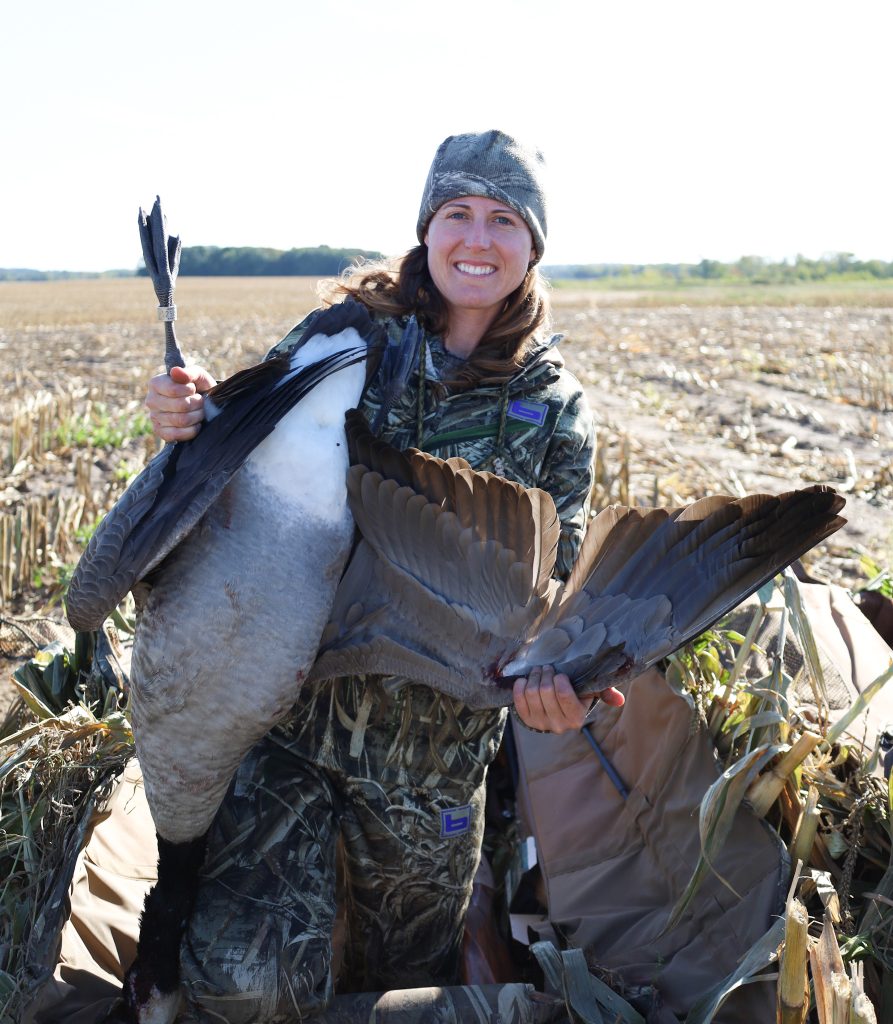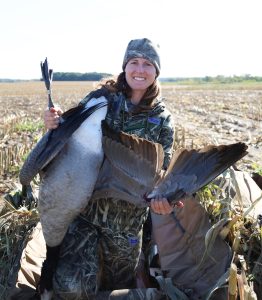 Don't let your sight be the reason you miss; get a red dot sight and shoot like a pro. 
Red dot sights can improve your hunting experience, but making sure you are educated on the product is vital. There is an immense amount of data to support the benefits of using a reflex sight on both a rifle and a shotgun. There are many sights out there, and they all have slight differences in capabilities and their purpose for use. Mounting the sight, sighting it in, and knowing how to adjust for elevation can be challenging. Don't be afraid to use the resources in this article and seek out a gunsmith to mount the sight. Shooting with a red dot sight can take time to get used to. Take the time before the season starts and practice shooting. You can play with the adjustments and get acquainted with how it feels. Then, go practice target shooting, or if you want a more realistic scenario, hit up a game farm. From there choose your favorite MOA size or reticle. Red Dots are not for everyone, so do your research. Talk to people who are already using them and try shooting theirs first. Last, always look for a lifetime warranty on your sight and free yourself from the stress of damaged or malfunctioning sights.