Overlanding is a lot of fun, but it can also be expensive. Whether you're getting into it as a hobby or you're looking for practical improvements to your vehicle's emergency preparedness, the costs add up quickly. First there's the vehicle itself — ideally, you'll want something with four-wheel-drive, high clearance, and a reliable drivetrain (like our Toyota 4Runner). Then there are the inevitable upgrades, ranging from basics such as better tires and a mobile radio through long-travel suspension, solar power systems, and fancy rooftop tents. For longer expeditions, many overlanders add a trailer with more spacious sleeping quarters, a camp kitchen, and storage space for supplies. Purpose-built overland or off-road-capable trailers can easily cost $30,000 or even $40,000. For those who can't shell out that kind of cash, Steelhouse Fabrication has developed a series of upgrades that can convert an inexpensive, multipurpose cargo trailer into a stealthy overland trailer setup.
Some of you may already own small cargo trailers for work or for hauling dirt bikes and other gear. Even if you don't, a basic 6-foot by 12-foot V-nose enclosed cargo trailer should set you back about $4,000. You might even be able to find a lightly used one for less than that. These cargo trailers are also lightweight — about 1,500 pounds empty and 2,500 pounds fully-outfitted — so you shouldn't need a big V8 or diesel rig to tow them. Since you'll be going off the beaten path, reduced weight also means improved maneuverability on the trails.
Once you've got your trailer, you'll need to install two 10-foot sections of E-track on the interior walls (you can DIY it or have a trailer dealership to do it for you). These will be installed 32 inches and/or 14 inches up from the floor, depending on the Steelhouse Fabrication modules you select.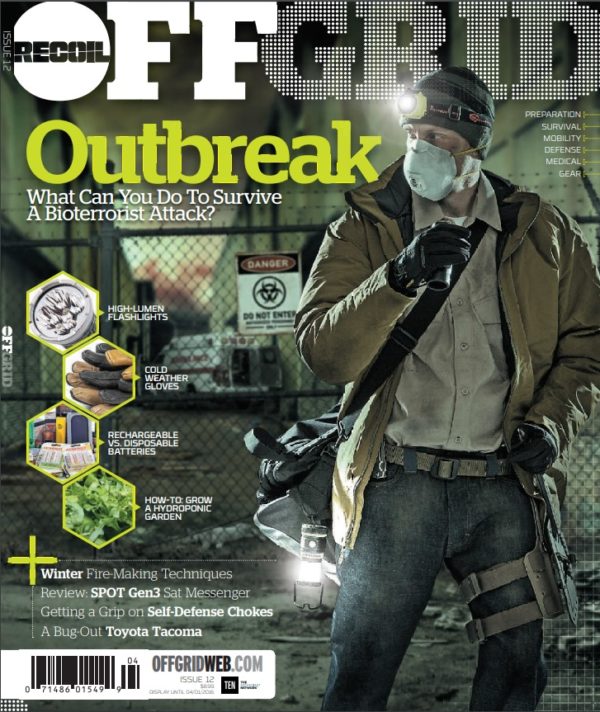 Subscribe Today and Save!
Next, you can browse through Steelhouse Fabrication's list of modules to pick a sleeping setup and kitchen that fits your needs and budget. For the former category, there's a basic sofa sleeper that folds against the wall or a four-seat dinette sleeper configuration.
Above: The front of this trailer contains a fold-out sleeper sofa with plenty of room for a fridge (powered by the kitchen module's onboard battery) and other cargo.
The kitchen modules are completely self-contained and removable — just load one into the trailer, lock it onto the E-track with the included hardware, and go. They feature various options including a two-burner propane stove, stainless sink with 5-gallon fresh water and 5-gallon grey water tanks, and an onboard power system that includes a 90-watt solar panel, 105-amp-hour battery, and 1,500-watt inverter (the latter two items are enclosed neatly in a cabinet). The Steelhouse Fabrication Culinary and Culinary Pro modules come with a 6-foot-tall back panel with shelving, LED lighting, and a nice-looking backsplash.
Steelhouse Fabrication will ship its modules directly to your house on pallets. With a Dinette Sleeper ($700), Culinary Pro Module ($3,300), and a cargo trailer of your choice (about $4,000), you can end up with an overland-capable trailer for about $8,000. Since the Steelhouse modules are fully removable, you can always leave them in your garage and convert your trailer back to cargo-hauling configuration as needed, so you're not losing any practicality.
For more info on Steelhouse Fabrication cargo trailer conversions, go to SteelhouseFab.com or check out one of their walkthrough videos on Instagram.
---
Prepare Now:
Disclosure: These links are affiliate links. Caribou Media Group earns a commission from qualifying purchases. Thank you!
---
STAY SAFE: Download a Free copy of the OFFGRID Outbreak Issue
In issue 12, Offgrid Magazine took a hard look at what you should be aware of in the event of a viral outbreak. We're now offering a free digital copy of the OffGrid Outbreak issue when you subscribe to the OffGrid email newsletter. Sign up and get your free digital copy Click to Download!
---