The best hunting gifts in 2022 will depend on individual and how and where they like to hunt but with a little guidance, we can boil things down and make the entire shopping experience way easier for you.
Before long you'll outfit the adventure for the person in your life with premium hunting apparel, gadgets, and accessories to make the precious time exploring outside more enjoyable. With so many options to do and a long list of animals to chase, deciding what and where to buy can be more complicated than a mountain goat hunt in Alaska. To help boil things down and draw you closer to the target, we've put together the best hunting gifts for the 2022 season.
We've broken this down in sections which were divided by gift type to guide you through the shopping experience seamlessly, and get dialed in for the hunter in your life.
Best Apparel Gifts for Hunters
Putting on the sneak and staying warm becomes a whole lot harder without the right hunting apparel. From toasty warm base layers to practical accessories that'll get you closer to the kill, here's our top picks for the best apparel gifts for hunters this holiday season.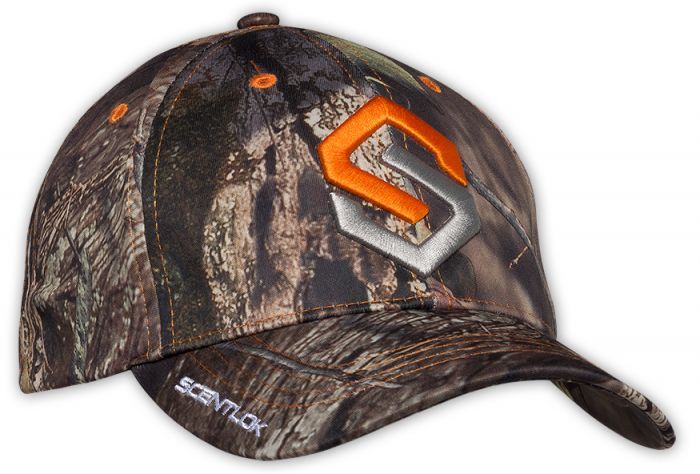 ScentLok Technologies is an industry leader in odor-eliminating hunting apparel now offers this slick, fitted camo logo hat.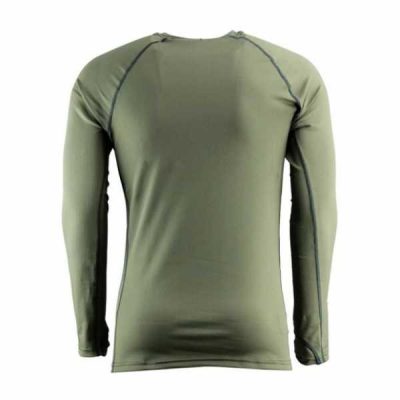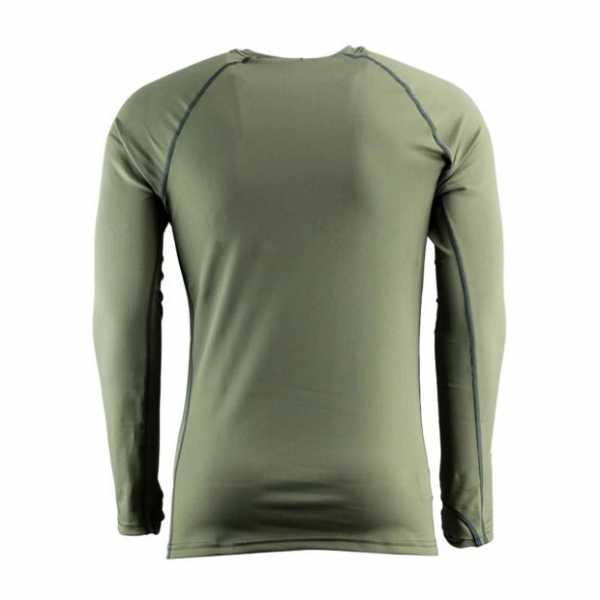 FORLOH's award-winning baselayer top. Voted 'Best in Hunting kit" by Outside Winter Buyer's Guide for 2022.
This 4-way stretch crew neck style base layer is the first way to improve performance during a hunt, thanks to world-class comfort and scent detection technologies with proven results for hunters.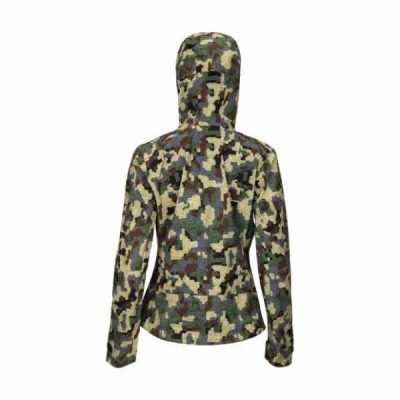 Designed by women, for women, and tested to the extremes by FORLOH's female test team. It's the ideal lightweight rain jacket for protection from the elements in all but the very hottest conditions.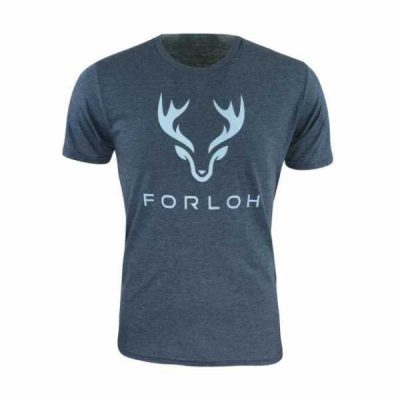 This logo tee comes in a variety of colors to show your love of hunting. Our tees are made with a performance blend fabric for a soft but durable feel. Athletic fit with sizing up to 3XL. 100% Made in the USA.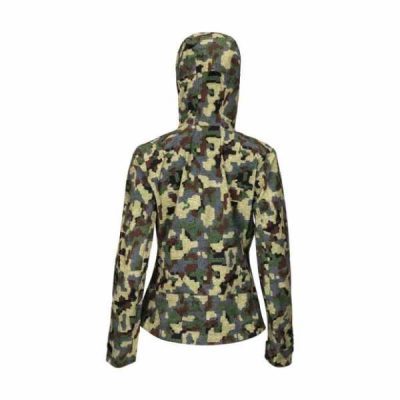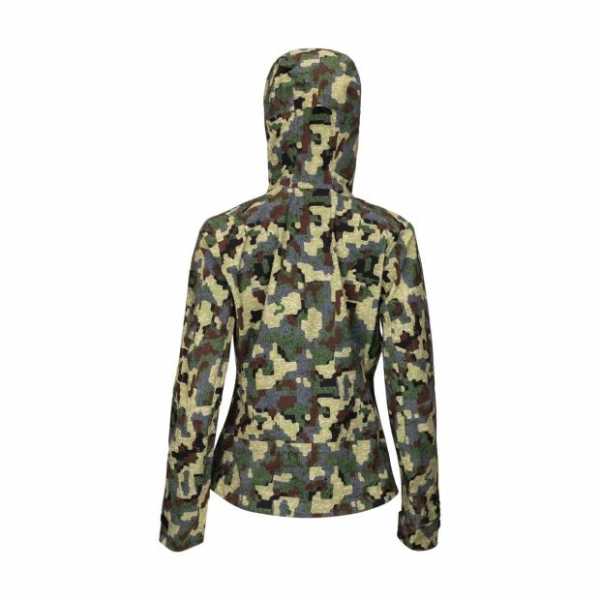 The perfect rain jacket for rigorous warm-weather activities, providing ultra-lightweight rain protection, and designed for backcountry packability and the rigors of BlueWater fishing tournaments.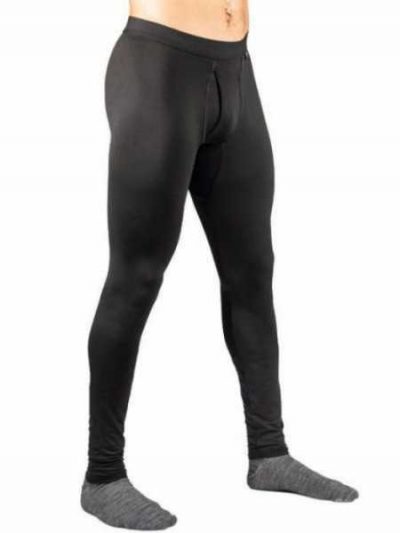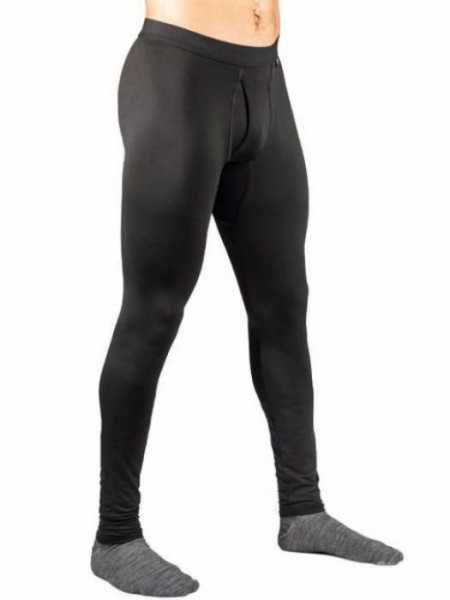 These base layer pants allow for comfort and easy mobility in mid to low arctic temperatures. Body-mapped with thicker ProWikMax® in the base of pants and thinner ProWikMax® in the groin for ventilation and mobility. Built-in fly. 100% Made in USA.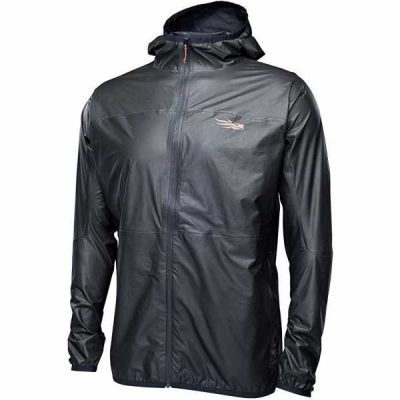 The Sitka Packable Gore-Tex Hooded Vapor jacket is built for those who seek more, adventure hard, and demand and whose Secure hand pockets keep the small essential items stashed away and ready for action. The jacket's 3-pan adjustable hood provides maximum protection with adjustable positioning.
Best Tech Gadgets for Hunters
Primitive techniques mixed with technological advancements are the crossroads where modern hunter finds themselves. Set yourself up for a primitive undertaking with the latest and greatest hunting tech available today.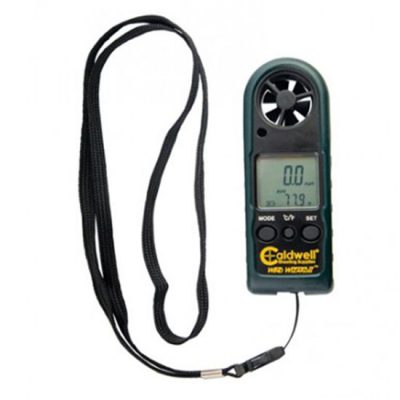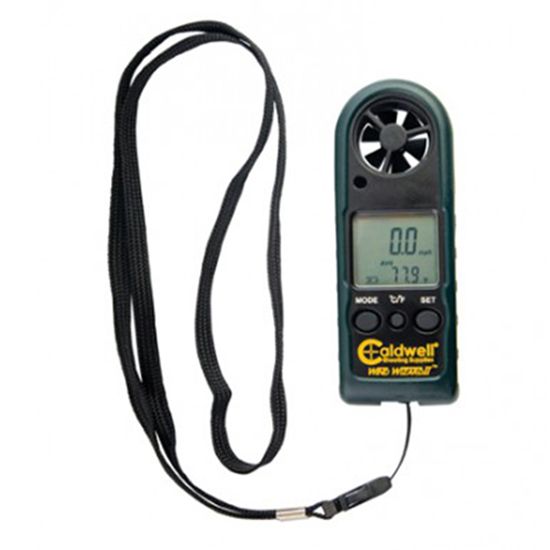 The Caldwell Win Wizard is a digital wind meter that measures MPH, FT./ MIN, KM/H, M/S. The detector helps hunters locate and understand the current wind conditions which enable practical approaches when making route decisions.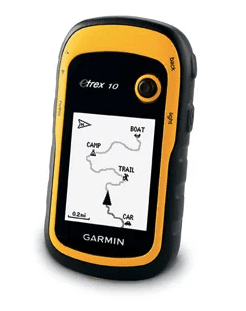 Garmin eTrex 10 retains the core functionality, rugged construction, affordability, and long battery life that made eTrex the most dependable GPS device available. We improved the user interface and added a worldwide basemap, paperless geocaching, and support for spine-mounting accessories.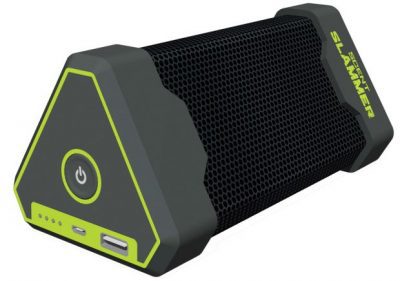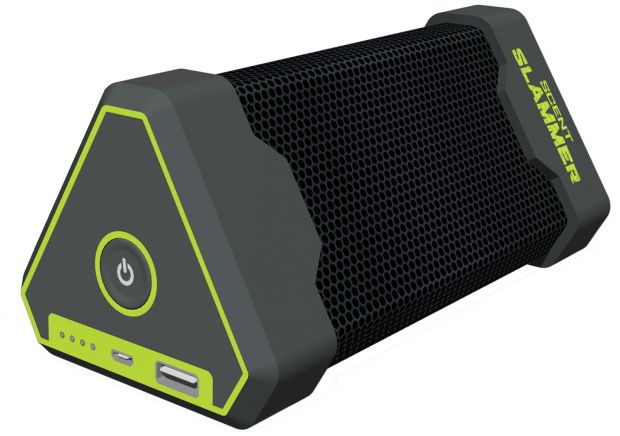 The Scent Slammer Throw-N-Go Odor Eliminator kills bacteria, and viruses, and is 100% chemical-free, leaving no scent or residue.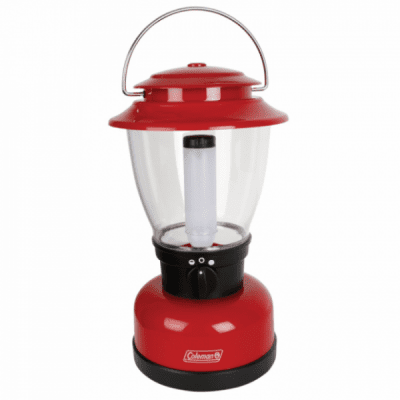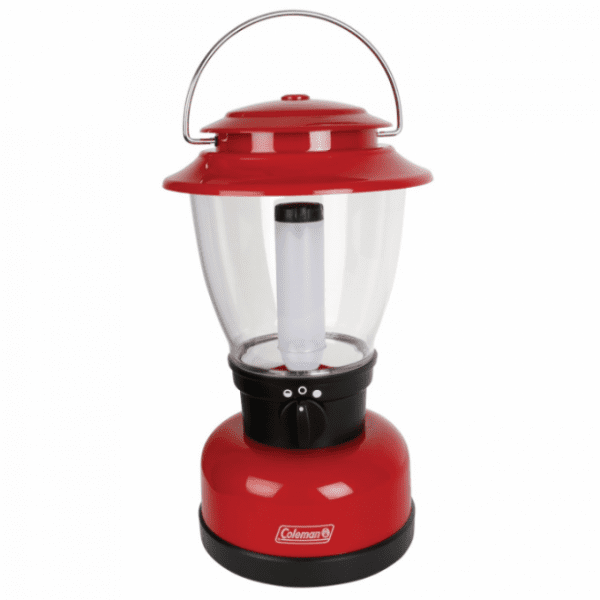 The Coleman CPX 6 Classic LED Lantern makes the perfect hunting companion for those late-night dinners in the field. Usually looking ahead requires a good light. In Coleman's case, looking ahead created a better light.
This portable ozone generator was specifically designed to quietly seek out and destroy odors and bacteria in its path. Our innovative CycleClean™ technology allows the generator to moderate the output which helps achieve maximum efficiency and battery life.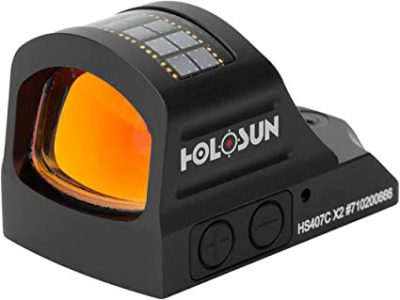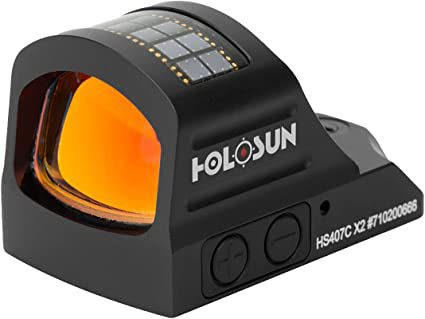 Holosun's HS407C-X2 is an open-reflex optical sight designed to be compatible with pistols and provide a large field of view that will help you to increase accuracy and quickly acquire targets.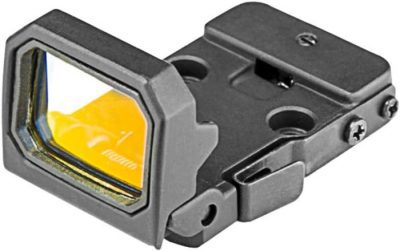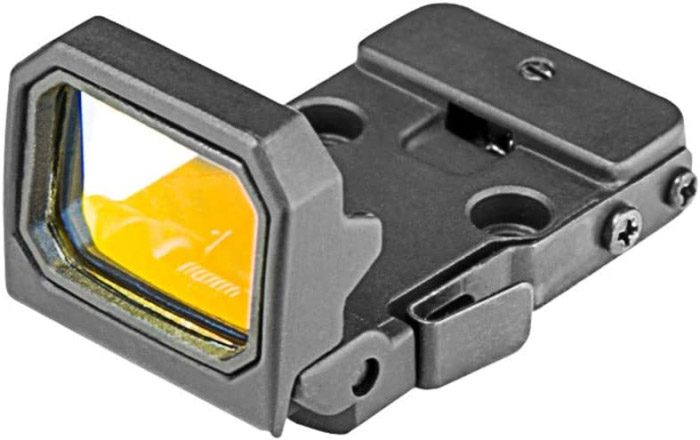 Simplified tide-telling inspired by simpler times. The Base Tide slides 21st-century tech into the retro design and mod colors.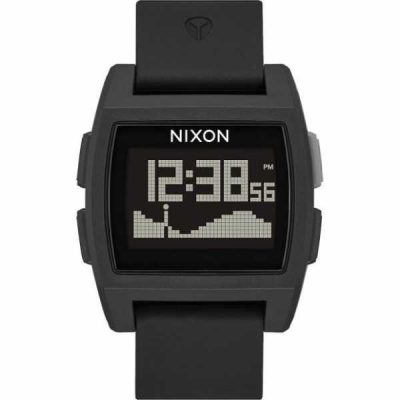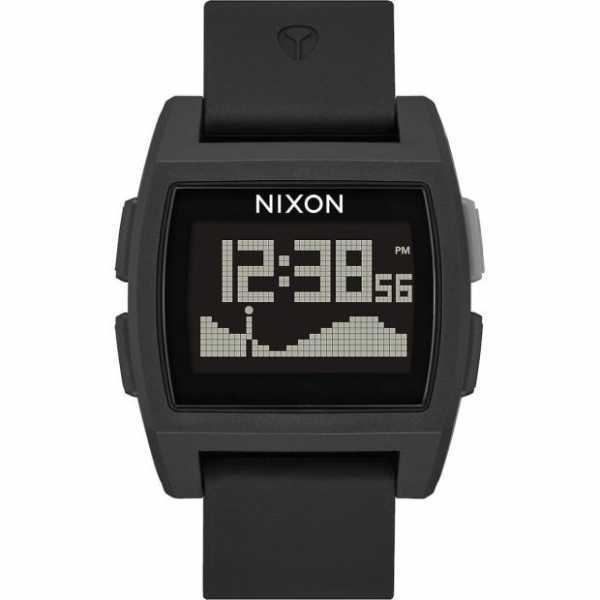 This classic watch design makes the perfect gift for any outdoor adventurer. It's water-resistant down to the pushers, and the ventilated, silicone band stays in place thanks to our double Locking Loopers.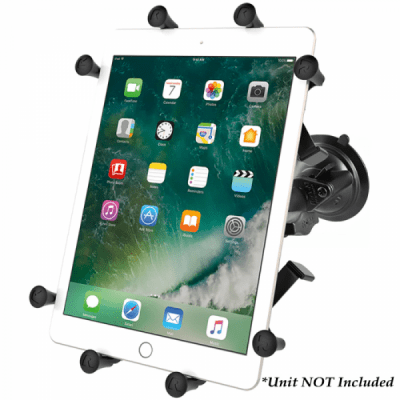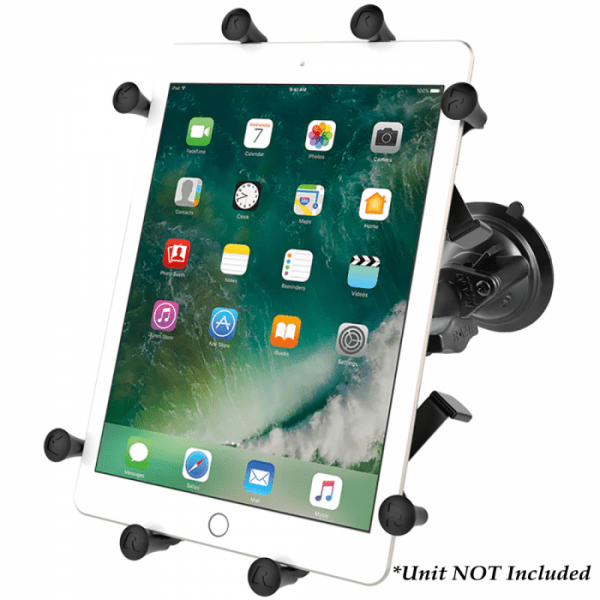 The RAM-B-166-UN9U consists of a 3.3″ diameter suction cup twist lock base, double socket arm, round base adapter, and universal X-Grip® clamping cradle for 10″ tablets. The suction cup base is designed to have a strong hold on glass and non-porous plastic surfaces. The mount is designed with a RAM 1″ diameter patented rubber ball and socket system that has adjustment points at both ends of the double socket arm; this allows for almost infinite adjustment and perfect viewing angles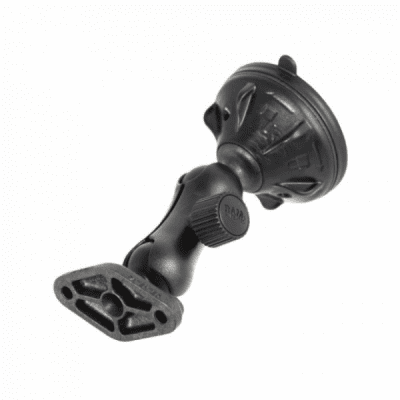 Designed to have a strong hold on glass and non-porous plastic surfaces, including RAM adhesive disks.
The mount is designed with a RAM 1″ diameter patented rubber ball and socket system that has adjustment points at both ends of the double socket arm.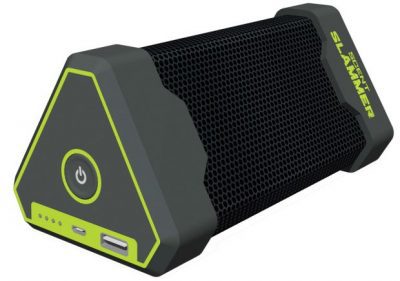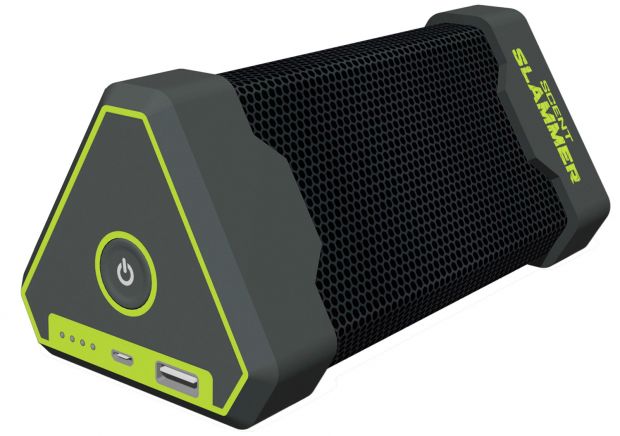 The Scent Slammer Throw-N-Go Odor Eliminator kills bacteria, and viruses, and is 100% chemical-free, leaving no scent or residue. It's perfect in rooms for continuous use and in your duffel bag when you're traveling. It features a rechargeable 5,000mAh battery and it can run up to 8 hours on a full charge.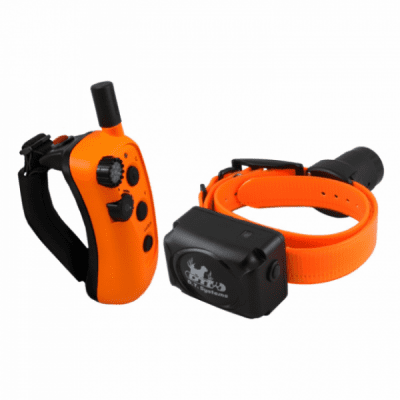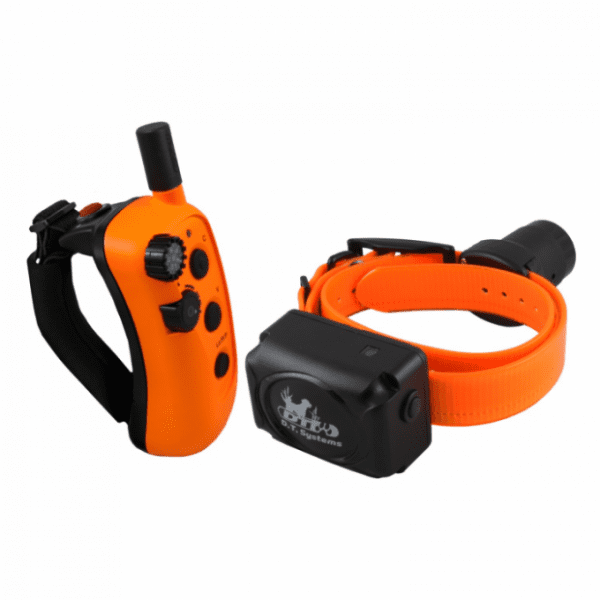 The D.T. Systems R.A.P.T. 1450 Remote Dog Trainer has a 1400-yard range and 16 intensity levels. Transmitter Lockout prevents accidental stimulation. The MAXX-Range 360 internal collar antenna has a 3/4-mile range. The beeper has a 450-yard audible range and 3 modes (locate, run & point mode, and point only mode). The system is expandable to up to three dogs, each with a distinctive beeper sound.
Best Items for Hunters who like to cook
You can hunt on an empty stomach! Whether it's a midday snack or the after-the-hunt bowl of chili, having the proper cooking essentials will make all of the difference in the field. Here are five staples of any camp chef's arsenal.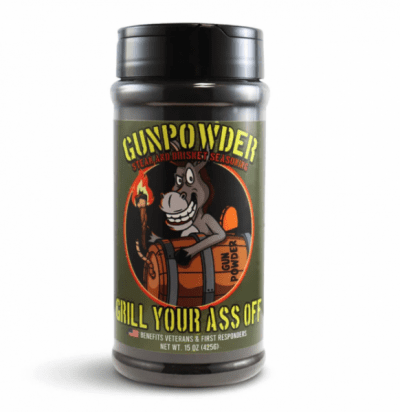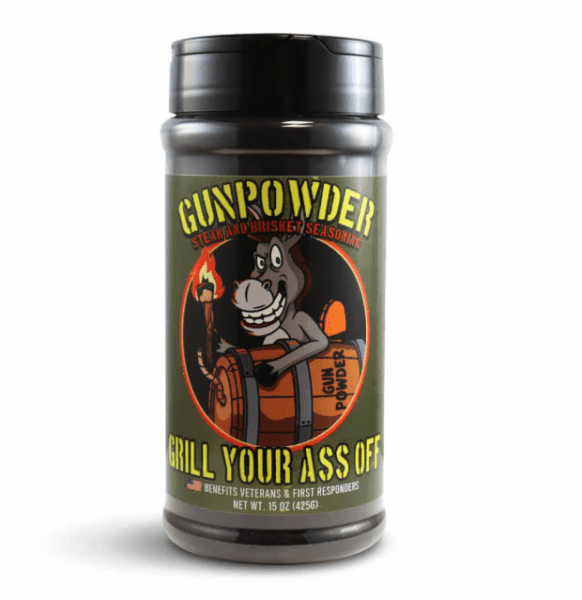 Nothing subtle here, bud – Gunpowder lives up to its name with a wild flavor explosion and savory aromas that other blends just can't match.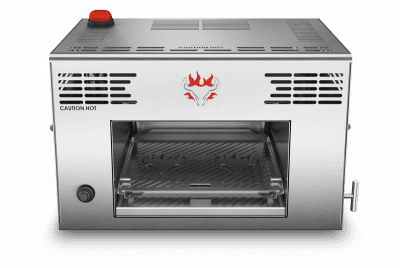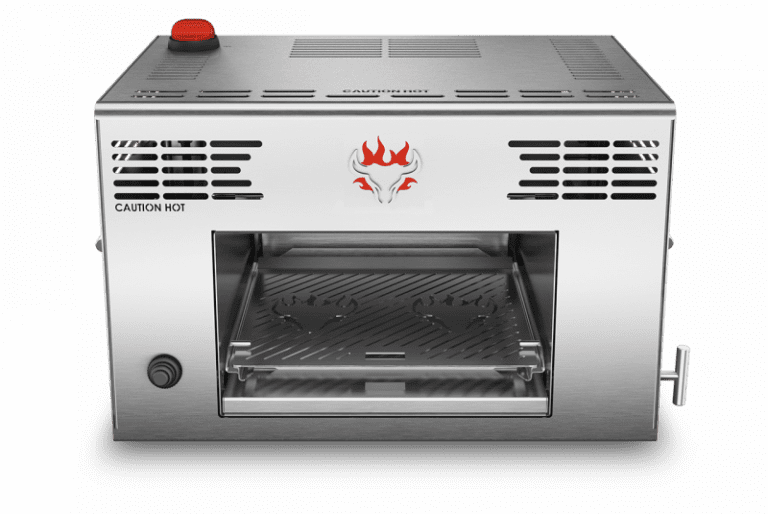 Fire up the grill! Schwank revolutionizes home grilling by heating overhead at temperatures up to 1500°F. This unit includes carrying handles, a lift handle to adjust the grill grate up and down and a gas knob and battery-operated igniter to fire it up in seconds. Uses Schwank burner technology, the same heating technology used by the world's best steakhouses to grill the best steak you've ever tasted, and is proudly Made in USA.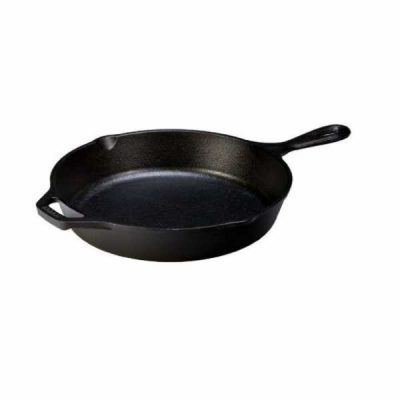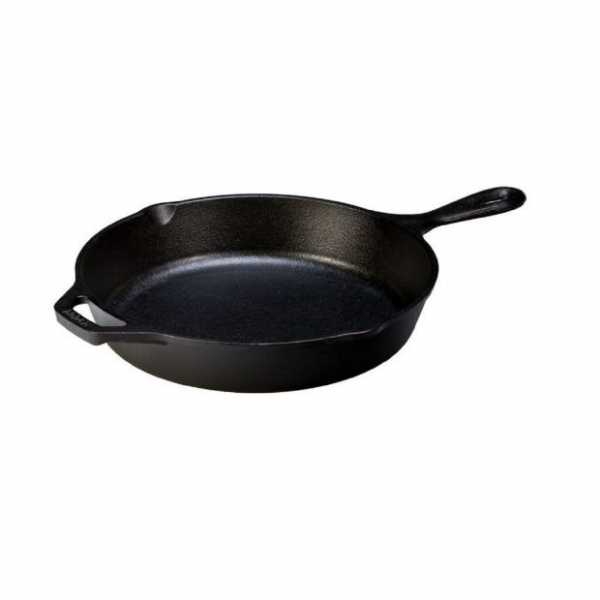 The Lodge Cast Iron Skillet is an American Made cast iron skillet that comes pre-seasoned and ready to cook. Known for it's ability to retain heat and cook mouth-watering meals, the Lodge brand is the golden standard in cast iron skillets.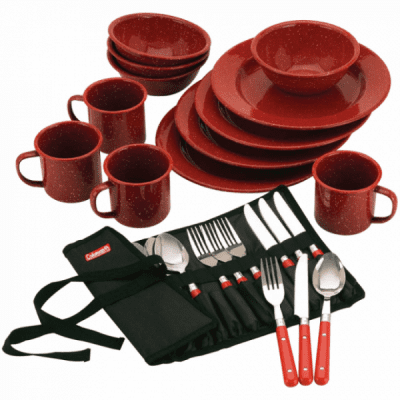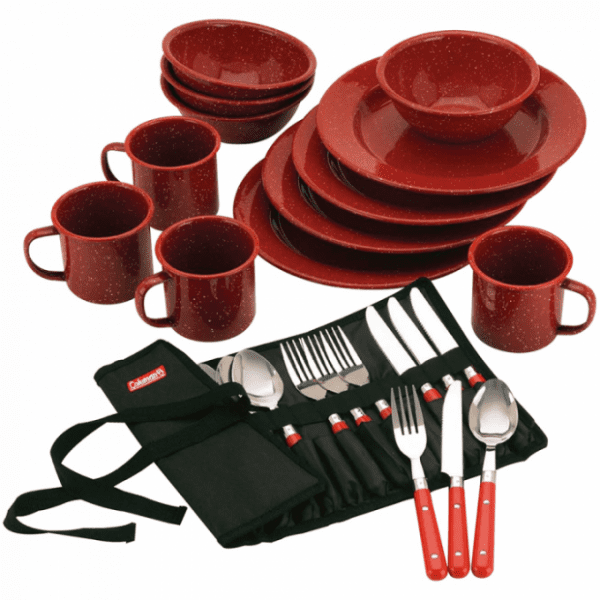 24-Piece Speckled Enamelware Cook Set – Red. Easy-clean, classic double-coated enamel dishes. Durable stainless steel flatware with decorative handles
Includes:
(4) 10-IN plates
(4) 6-IN bowls
(4)10-OZ mugs
(1) 12-PIECE flatware set with carry case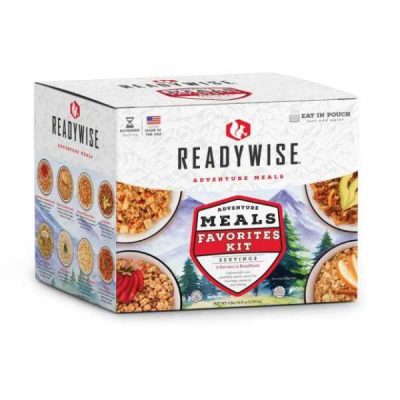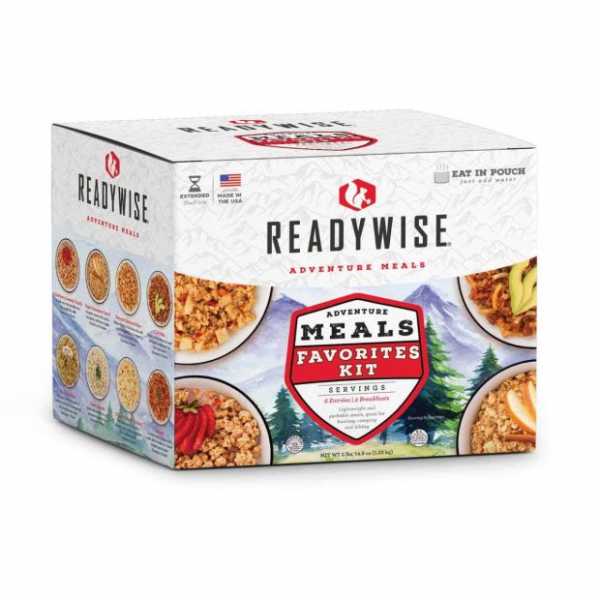 Lightweight and packable meals, great for hunting, camping and hiking. Resealable cook-in-pouch entrees and breakfasts.
What's included in this kit?
1 Crest Peak Creamy Pasta & Chicken Pouch
1 Old Country Pasta Alfredo with Chicken Pouch
1 Treeline Teriyaki Chicken & Rice Pouch
1 Still Lake Lasagna with Sausage Pouch
1 Desert High Chili Mac with Beef Pouch
1 Trailhead Noodles & Beef Pouch
1 Sunrise Strawberry Granola Crunch Pouch
2 Appalachian Apple Cinnamon Cereal Pouches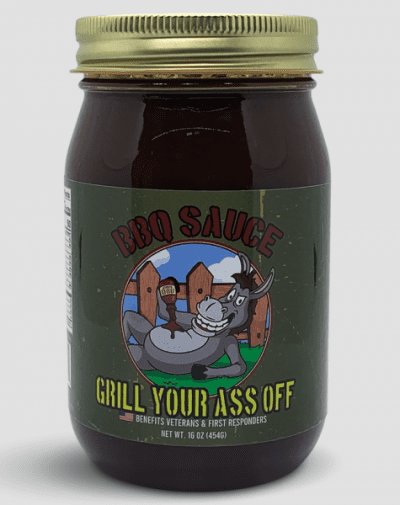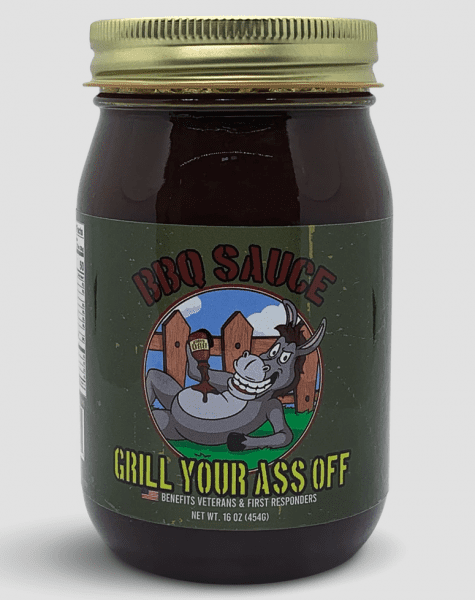 Our original BBQ Sauce is tomato-based with just the right amount of smoke and a pleasant hint of sweet honey. Old school recipe with modern day flavor. This is for those who like to keep it OG!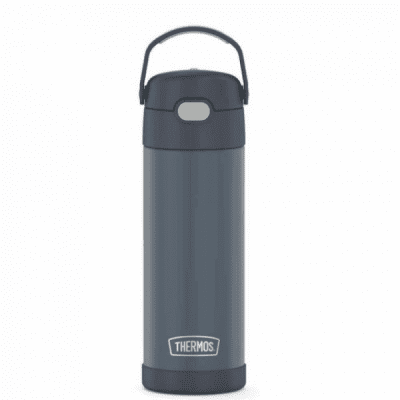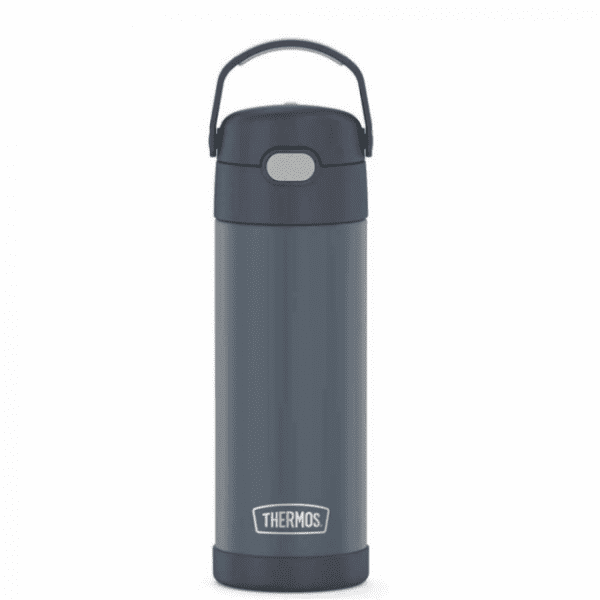 The FUNtainer® 16-ounce Vacuum Insulated Stainless Steel Water Bottle with Spout keeps drinks cold for up to 12 hours. The double-wall stainless steel construction is built to handle drops, dings, and assorted roughhousing. Includes an integrated carry handle with a soft-touch grip, making it easy for kids to carry with them throughout the day.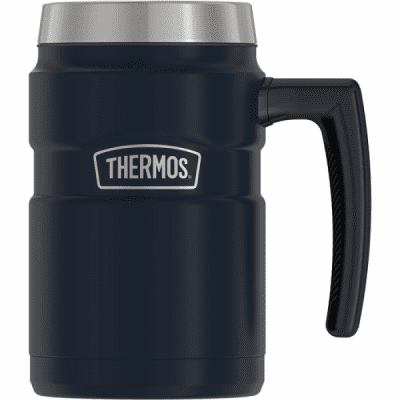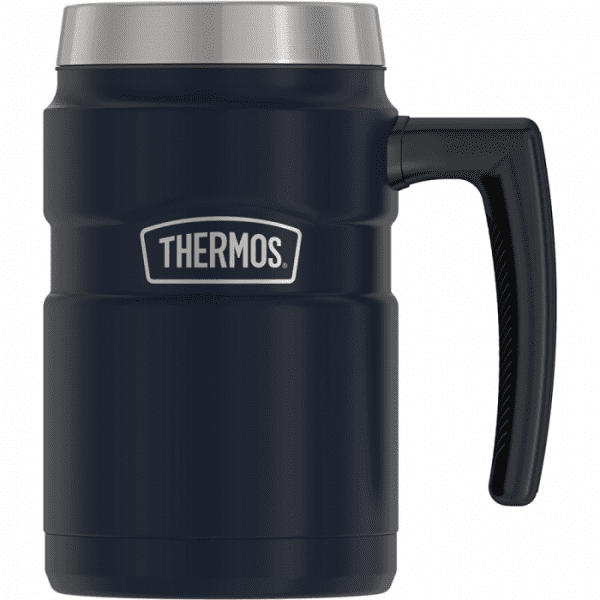 Keep your morning running smoothly with the Stainless King™ 16oz Coffee Mug. Designed to be durable and dependable for daily use, this coffee mug is perfect for your office desk or workstation. Thermos™ vacuum insulation maintains the temperature of your beverage to the last drop. Equipped with a slide-lock lid.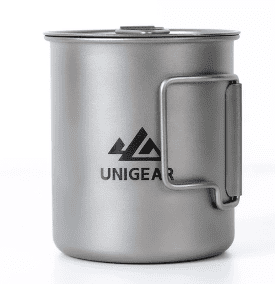 High-Temperature Resistant
Durable & Corrosion Resistant
Super strong & Ultra-lightweight
Healthy, Safety & Eco-friendly
Folding Handles for Easy Packing
The Best Gifts For The Hunter That Has Everything
We all know that guy who seems to have literally everything, there's one in every group. Chances are that even the most outfitted outdoorsman will have these oddball essentials.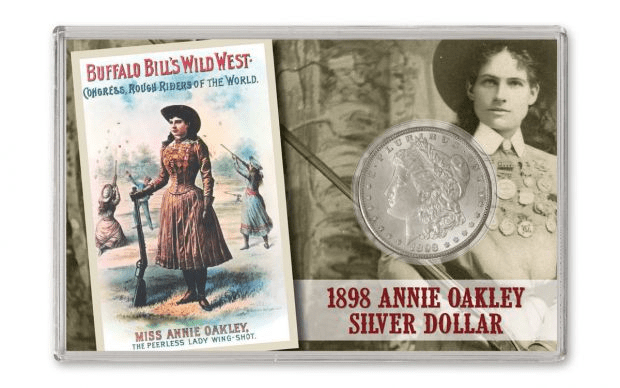 "Little Miss Sure Shot" Annie Oakley may have been only five feet tall, but she was also arguably the deadliest woman of her day with a rifle! Thanks to her incredible marksmanship, Annie joined Buffalo Bill's touring show in 1885, becoming America's first female star, performing for royalty across Europe, and earning more than anyone in the company besides Buffalo Bill himself!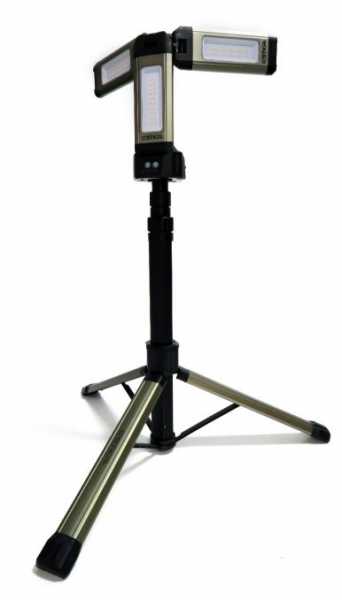 STKR Concepts is no slouch when it comes to innovative lighting, and they continue to impress with their new TRi-Mobile Area Work Light. This new mobile light has a structural design unlike any other, and it is that exact unique structure that gives the TRi-Mobile the ability to change shape and provide endless lighting solutions.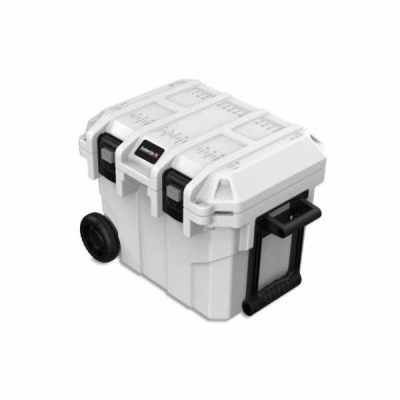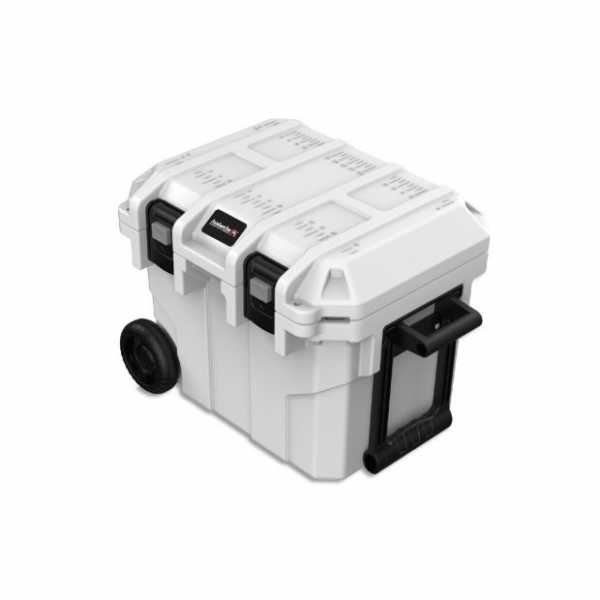 Built for fishing, camping, hunting, boating, tailgating, and ALL weather conditions, this cooler will keep your food and beverages cold for up to 6 days!
Best Under $50 for Hunters
Ballin' on a budget, and getting the most out of every dollar is priority number one for hunters with limited resources. Here's 5 of our favorite hunting items for this holiday season that will cost you under $50.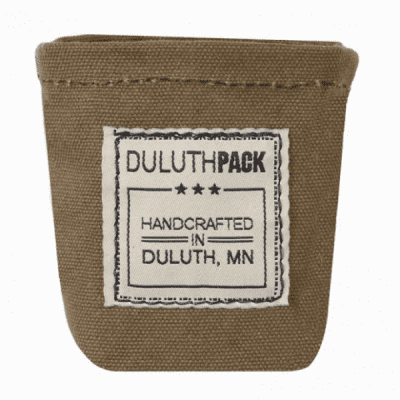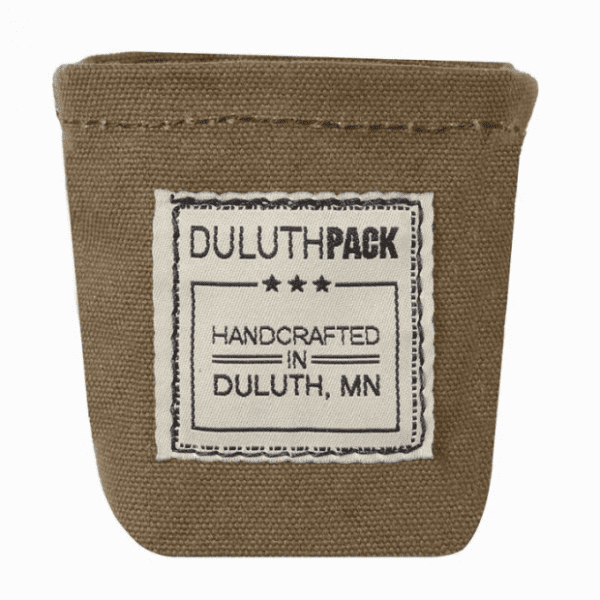 Duluth Pack is the oldest canvas and leather pack and bag maker in the United States at 139 years in business. Everything that Duluth Pack makes, comes from their factory in Duluth, MN, and all products leaving their factory carry a lifetime guarantee on craftsmanship and hardware.
Made in Duluth, the handcrafter Can Cozy Wax Khacki beer Koozie is Minnesota nice and ready to keep your drink chilled for years to come.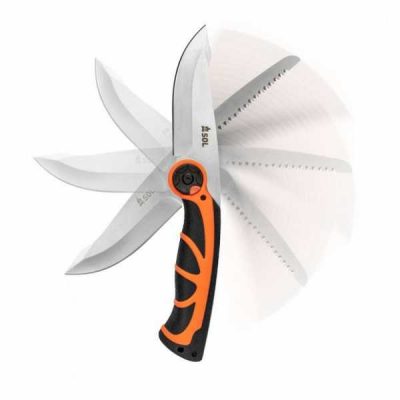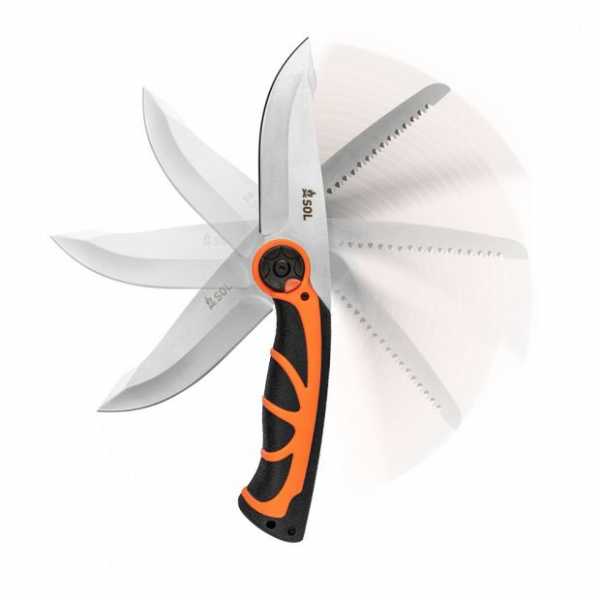 The innovative design of the SOL Stoke Pivot Knife & Saw gives you two tools in one. Pivot with the press of a button between a 3.9-inch blade or the 4.25-inch saw both made with high-grade, satin-finished 420 stainless steel.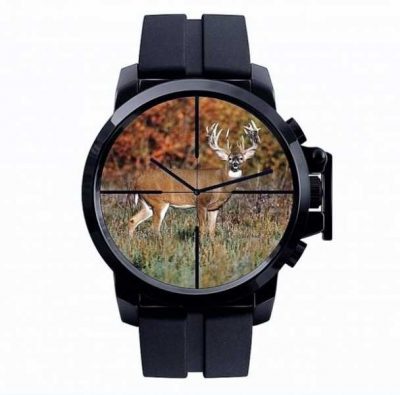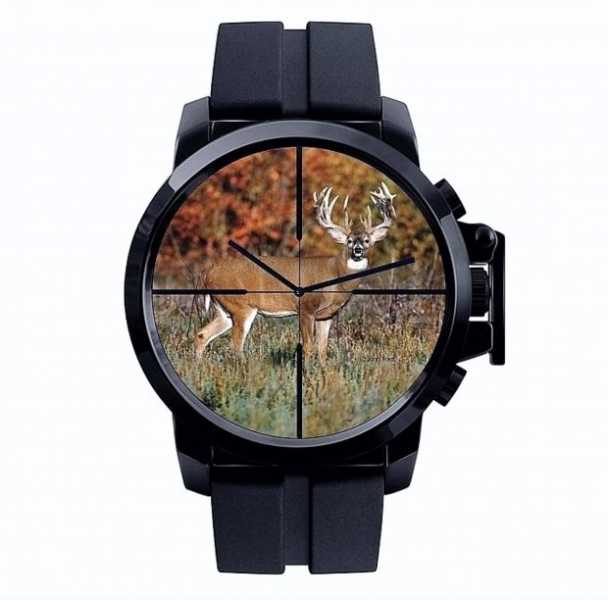 The AIM Hunting™ Rifle Scope Watch captures the thrill of aiming at a trophy whitetail buck while "keeping the TIME in your SIGHTS".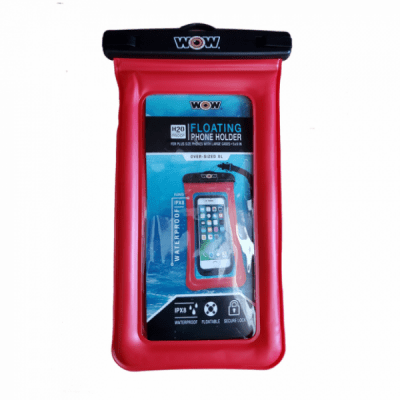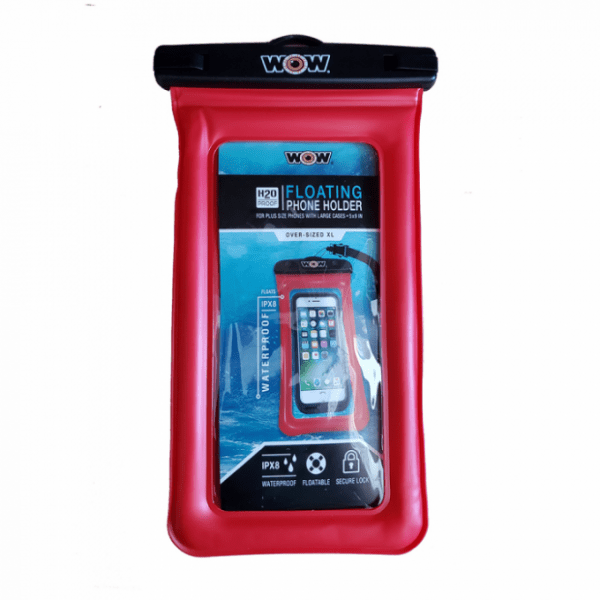 Waterproof case for smartphones. Take your phone anywhere, even underwater – snowproof, dustproof, and sandproof. Protect your device from any elements.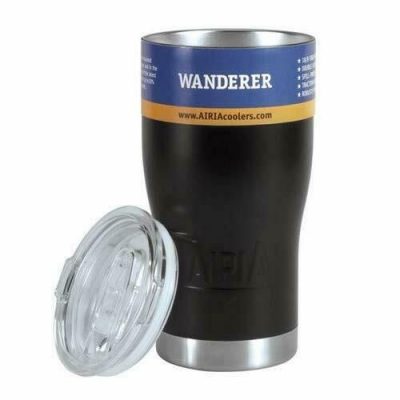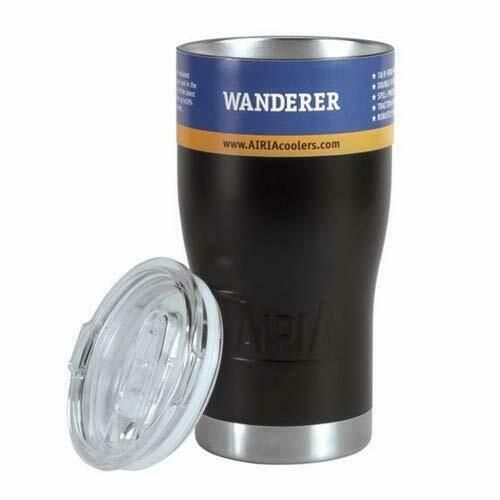 Double wall vacuum seal insulation creates a beverage holder that is superior in keeping drinks either hot or cold. Eliminating the air between the two walls greatly diminishes the ability to transfer heat.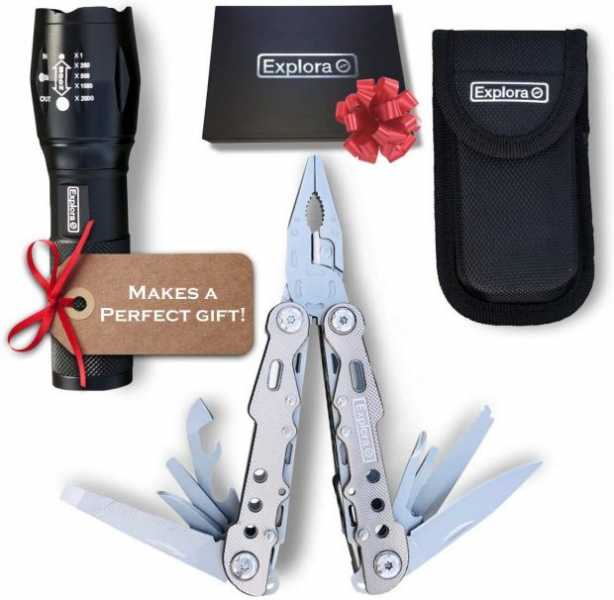 Superb Quality Multitool and Knife that you can rely on! Made 100% from stainless steel and aluminum make sure you have the tools for the job when you most need it. All tools come with a locking safety mechanism making this multi-tool set the perfect accompaniment when you are away from home.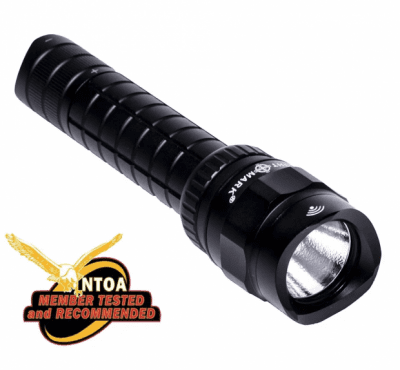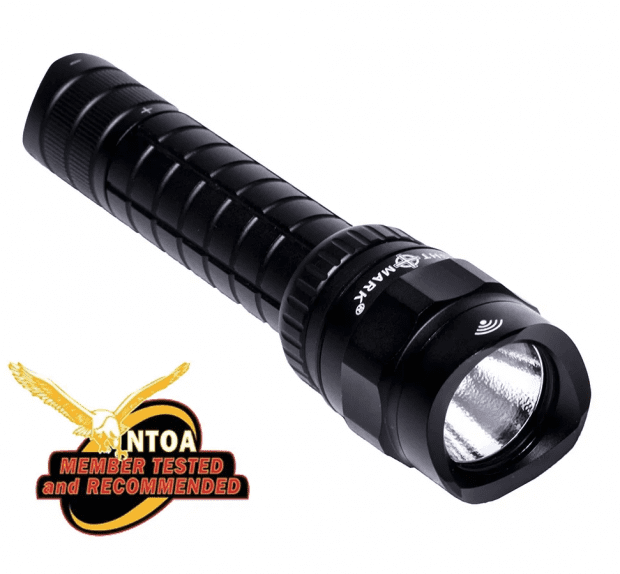 Ideal for a wide range of applications including hunting, shooting, home defense, or tactical, this lightweight but powerful flashlight features a selector switch with 3 modes: 600 lumens, 100 lumens, and strobe.