While it may sound futuristic, cooking with an infrared grill is a straightforward process that can send outdoor cookouts to outer space.
The term infrared simply means "below red" which in the cooking world qualifies as using an electromagnetic light to heat elements, in this case is your food to a precise and balanced cooking temperatures. The advantages of infrared grilling include a quick preparation time, faster cooking, and steakhouse precision searing.
How Does An Infrared Grill Work?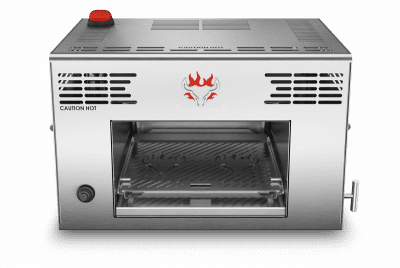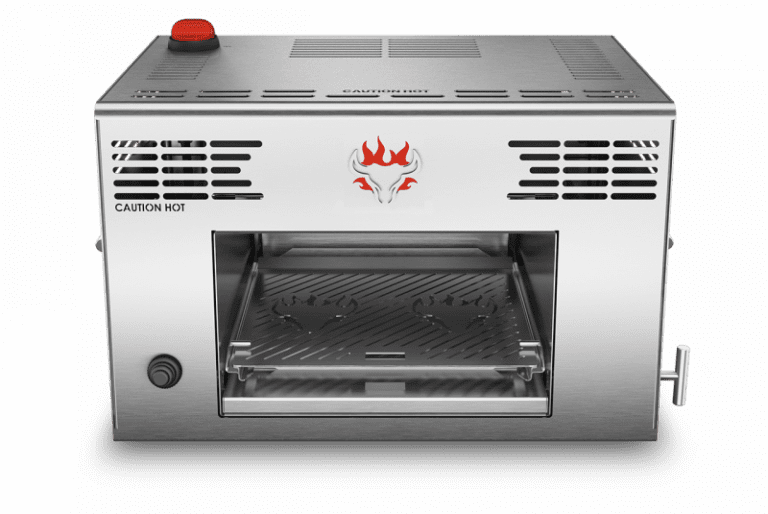 Infrared uses an electric or gas element that sits between the heating source and the grill grate. The infrared  device heats up hotter, faster, and sends infrared waves directly through the grill grates and into your food. Similarly to a small electric space heater, they use heat to get an infrared element red hot before it sends the heat outward.
Propane or natural gas grills have very little separation between the cooking flame and the food you intended to heat. A burning flame burns below, and your food sits just above or off to the side on a metal grate. In infrared grills, there is an infrared device that sits between the heating element and the cooking area. The heating element first passes through the infrared grate to intensify the heating element. This allows for a faster, and hotter cooking process while providing more controlled and stable temperatures.
Do Infrared Grills Use Less Propane?
Infrared grills warm more quickly and cook food faster which in return uses less gas compared to a traditional propane grill.
Some infrared grills require no gas at all, just simply plug them into the wall, hit the on the switch, and start serving those mouth-watering medium rare steaks.
Does Infrared Grill Need Electricity?
Infrared grills come in both gas and electric options depending on the make and model. Some models use the gas-powered heat to bring the infrared element to its signature red hot state but many infrared grills are all electric and can be plugged directly into the wall and they're ready to go.
The Schwank Grills Portable Infrared Grill is a state-of-the-art grilling option that uses the same technology as premium steakhouses.
What Are The Advantages Of An Infrared Grill?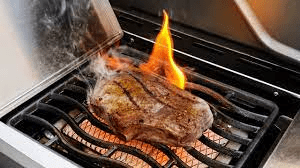 Quick Preheat. An infrared grill can preheat on high in as little as 3-5 minutes, allowing you to start grilling in no time!
Even Heat
Faster Cooking
Food Tastes Better
Steakhouse Quality Searing
Minimal Flare-ups
Energy Efficient
Easy To Clean
The Disadvantages Of an Infrared Grill