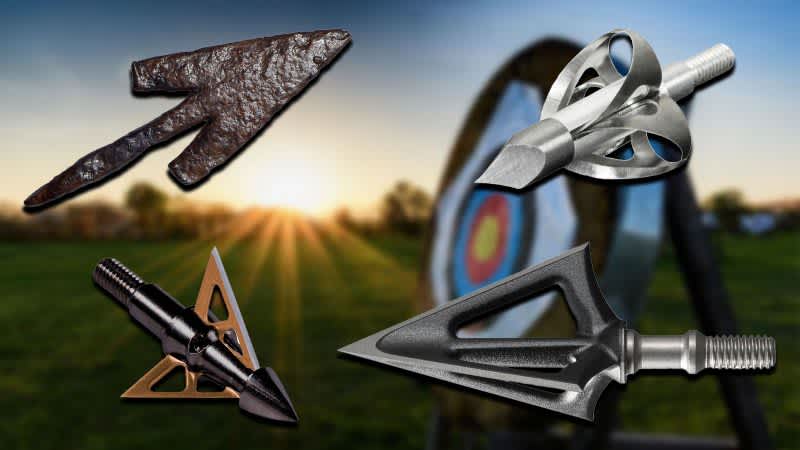 +
–
Table of Contents

How many types of broadheads are there and what do they each do best?
Broadheads can generally be separated into three main categories and each of these categories offers some pros and cons that you might want to take into consideration before going out and purchasing the flashiest thing you can get your hands on.
Fixed Blade broadheads are generally more affordable, simple in design, easy to sharpen, and can be used on almost any platform. Removable Blades usually offer some sort of improvement either in downrange lethality and also have the added benefit of being replaceable at a reduced cost – the ferrule generally remains as the core part of the broadhead while the blades get replaced as they get used up. Mechanical broadheads are the last and most complex type of broadheads and are generally the most expensive although this isn't always the case.  Mechanical broadheads are high-performing broadheads that usually require a minimum draw weight in order to take advantage of the mechanical properties but some also have an upper pound limit you'll want to pay attention to when selecting these types. My personal favorite will probably always be fixed blade broadheads made from simple carbon steel as these can be resharpened very easily.
What broadhead weight should I be using?
In the above article, we mentioned a lot of grain weights and these can make or break your hunting setup. Generally, broadheads are found in a few select weights including 100-grain and 125-grain which are the most popular weights. 100-grain broadheads are undisputedly the most popular due to a combination of their slightly increased range and velocity, however heavier 125-grain options are becoming increasingly popular, especially for those who hunt larger game as the heavier 125-grain broadheads can more reliably penetrate thick hide and push past bone.
What is broadhead tuning and why is it important?
Those new to hunting with bows or hunting with broadheads will want to become accustomed to "tuning" your arrows before a hunt. This can be accomplished in a number of ways but the basic principle is that you want your field points to act as closely as possible to your broadheads – this will remove different flight characteristics from the table making for a more reliable accuracy arrow overall. The tuning portion applies to each individual component of your gear but it starts with the mounting of the broadhead on the shaft of the arrow. Generally, when the shaft and broadhead are spun together you want the point of the broadhead to have next to no wobble in it – this will lead to a supremely accurate arrow capable of making reliable hits on target.
We are committed to finding, researching, and recommending the best products. We earn commissions from purchases you make using the retail links in our product reviews. Learn more about how this works.