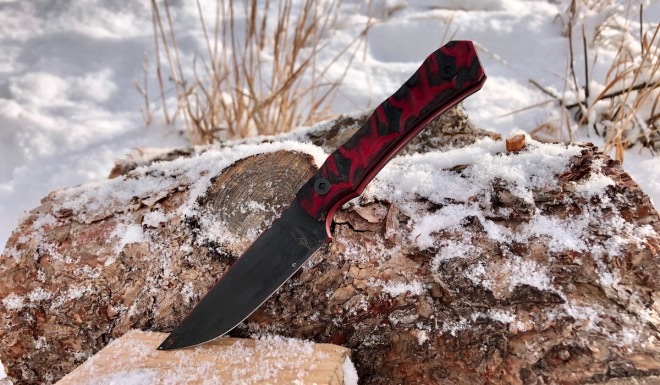 Any tool is simply that. It's an instrument designed for a specific purpose. However, some tools cross into multiple roles in our lives. For me, the best tool I can have is a knife. Knives can serve many purposes: cutting food, sharpening sticks, self-defense, processing animals, and more. I've carried a folder every day since the day I legally could. Recently, I've been getting more into fixed blades. The strength and flexibility in purpose are huge draws for me. I found a local shop called Dagr & Nott. They make some really beautiful knives, and I wanted to see how practical they are. Knowing I had a hunt coming up, I saw this as the perfect opportunity to test the Dagr & Nott Nomad.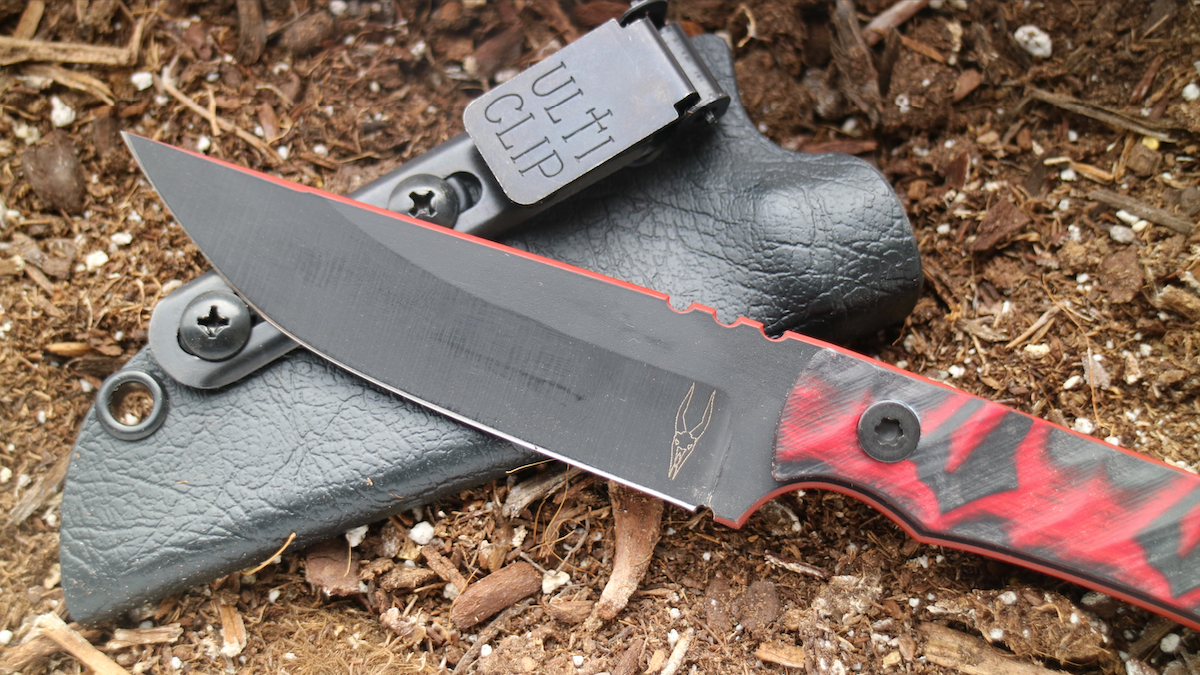 Specifications – Dagr & Nott Nomad 3.5″ Knife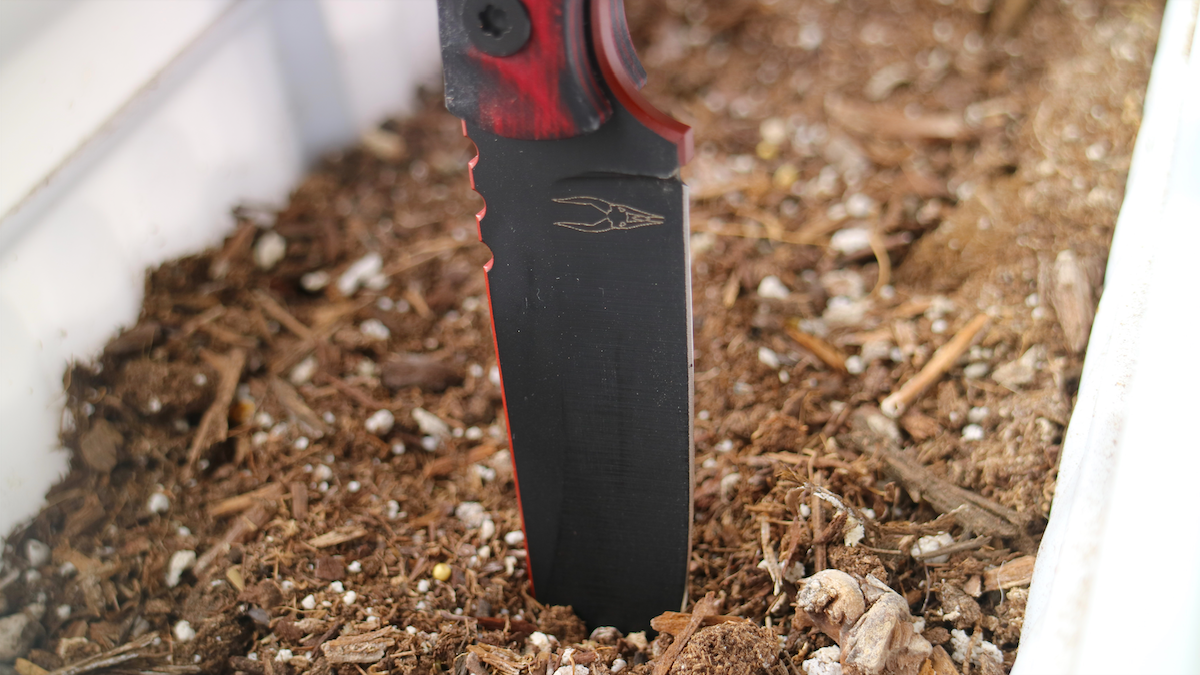 Blade Length: 3.5"
Blade Material: CPM 154
Overall Length: 7.75"
Tang: Full
Handle Material: Dymalux
Weight: 4 Oz
Price: $295
Opening the Box: First Impressions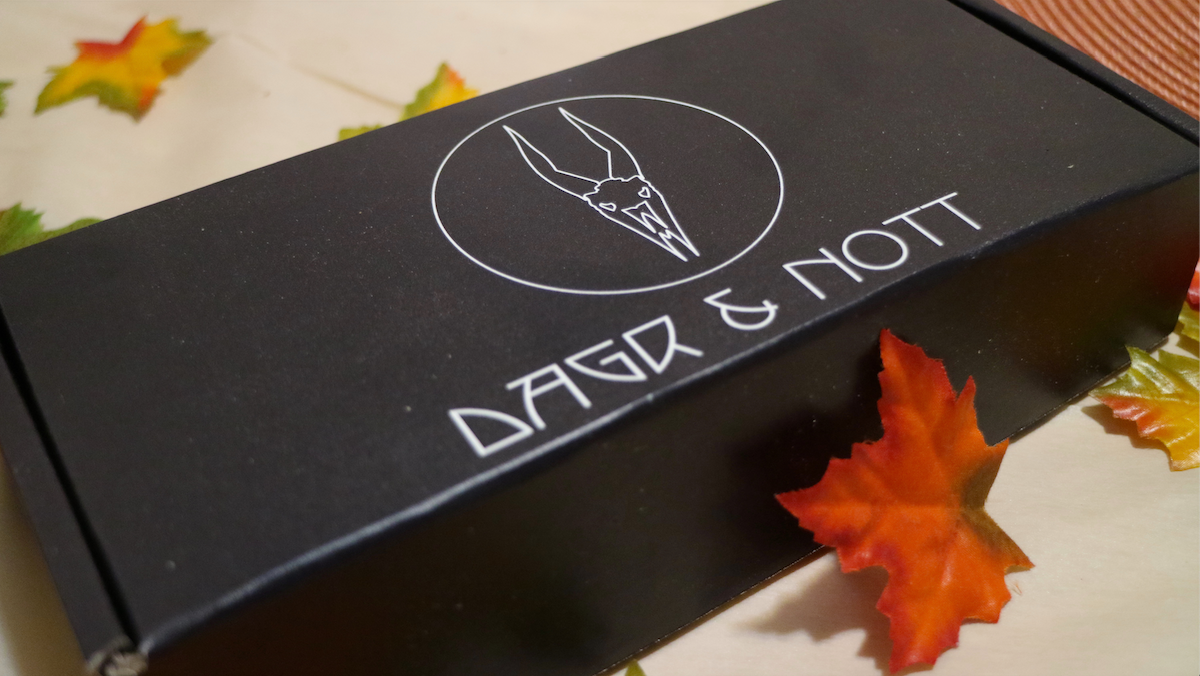 The packaging was nice and showed attention to detail. It included a card with information about my knife, as well as a sticker. After removing the paper wrapping, the first thing I noticed was the handle.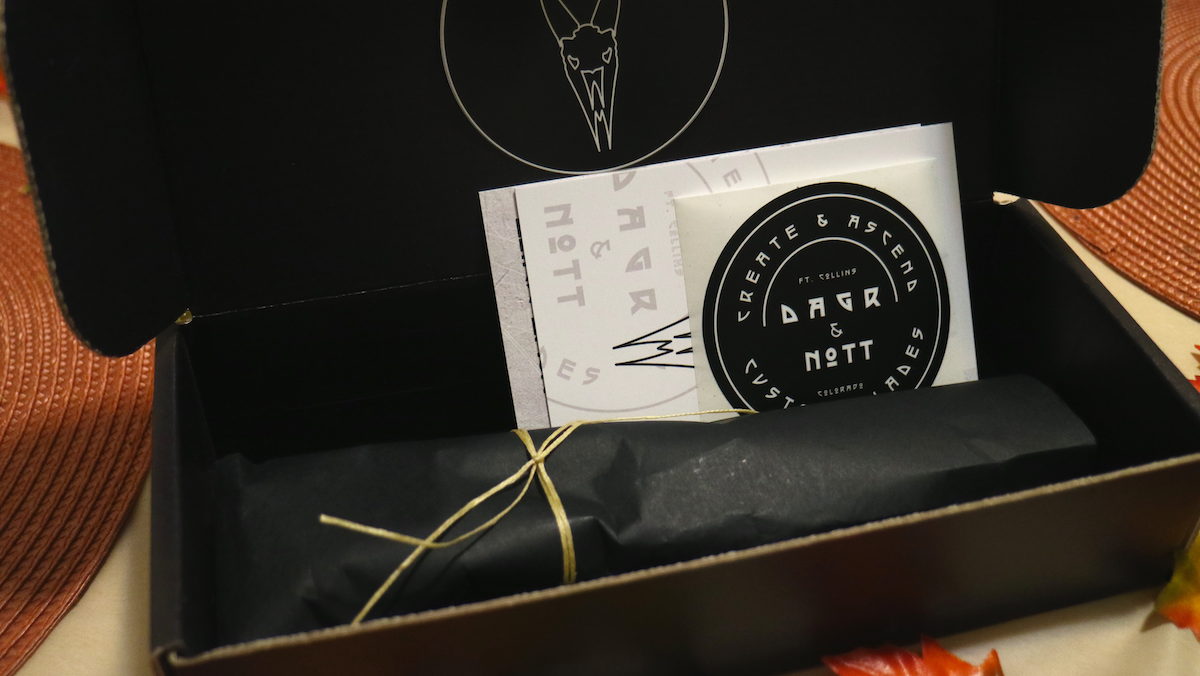 The handle is made of Dymalux, a material made with layers of dyed birch, which are laminated together and infused with resin. The color of mine is called Out for Blood. If you've ever lost your black knife in the bottom of a bag, you know how beneficial a bright handle can be. The RIPTIDE texture and shape were designed by the owner of Dagr & Nott and feel stable in my hand. The handle is comfortable and downright gorgeous.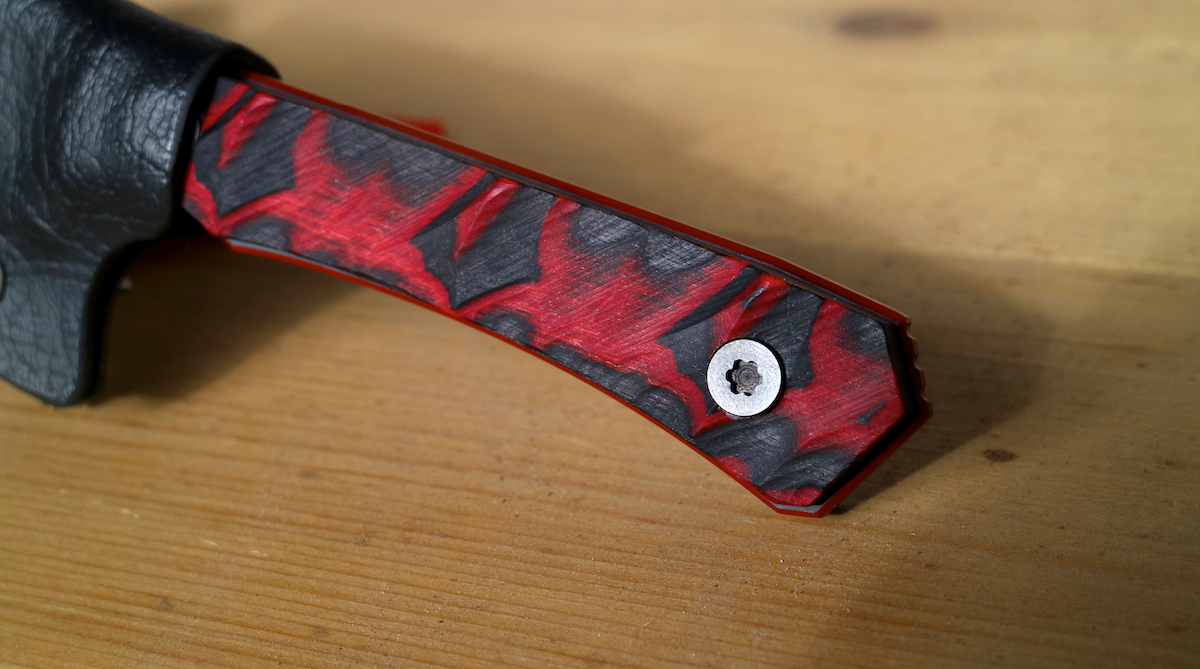 The 3.5" blade is crafted from CPM 154 and finished in Graphite Black Cerakote. The Out for Blood color follows onto the tang of the blade for an added flash of style. Jimping is added along the spine for added grip when doing dirty jobs.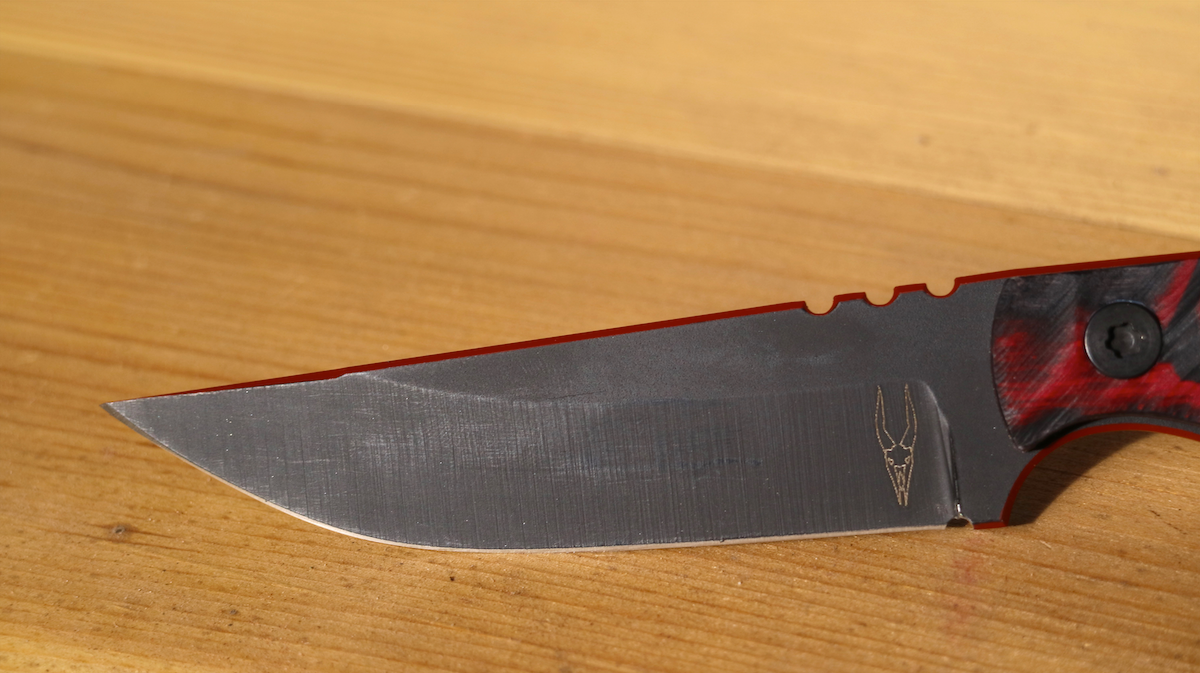 The knife came in a Kydex sheath equipped with an Ulti-Clip. Normally, I wouldn't care to comment on a Kydex sheath, but I was impressed to see the attention to detail continue. A pattern is worked into it, making it look like leather. I personally love the look of leather, but prefer the performance of Kydex. This was a cool marriage of the two.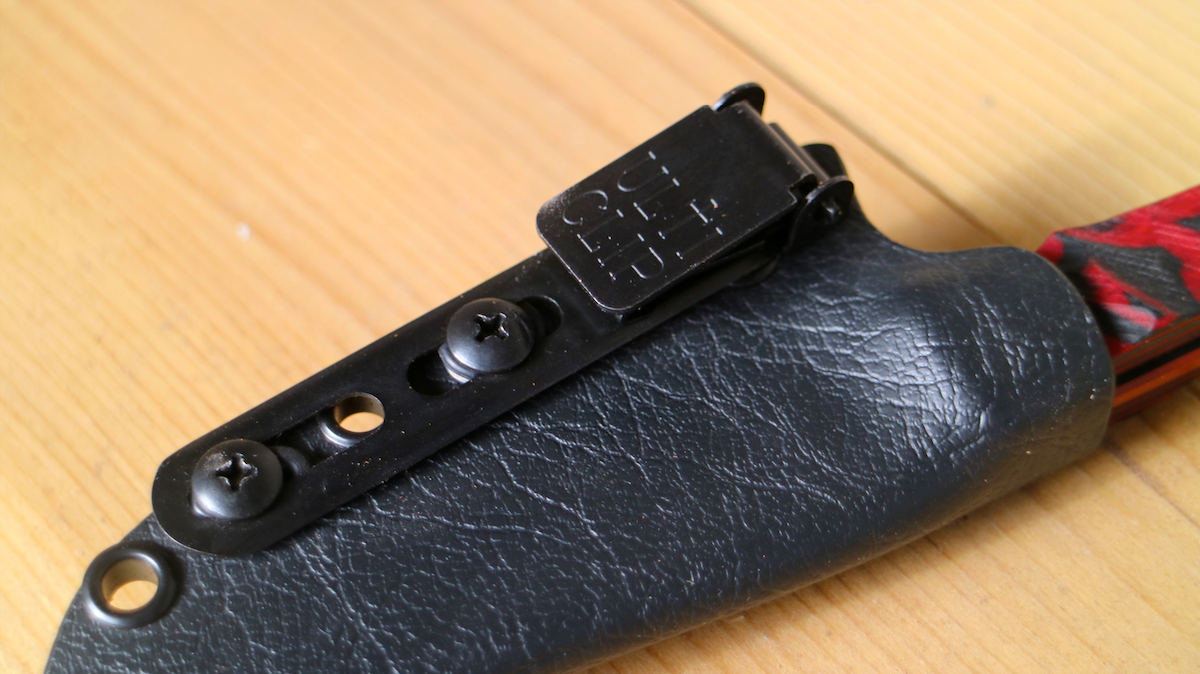 Literally Out For Blood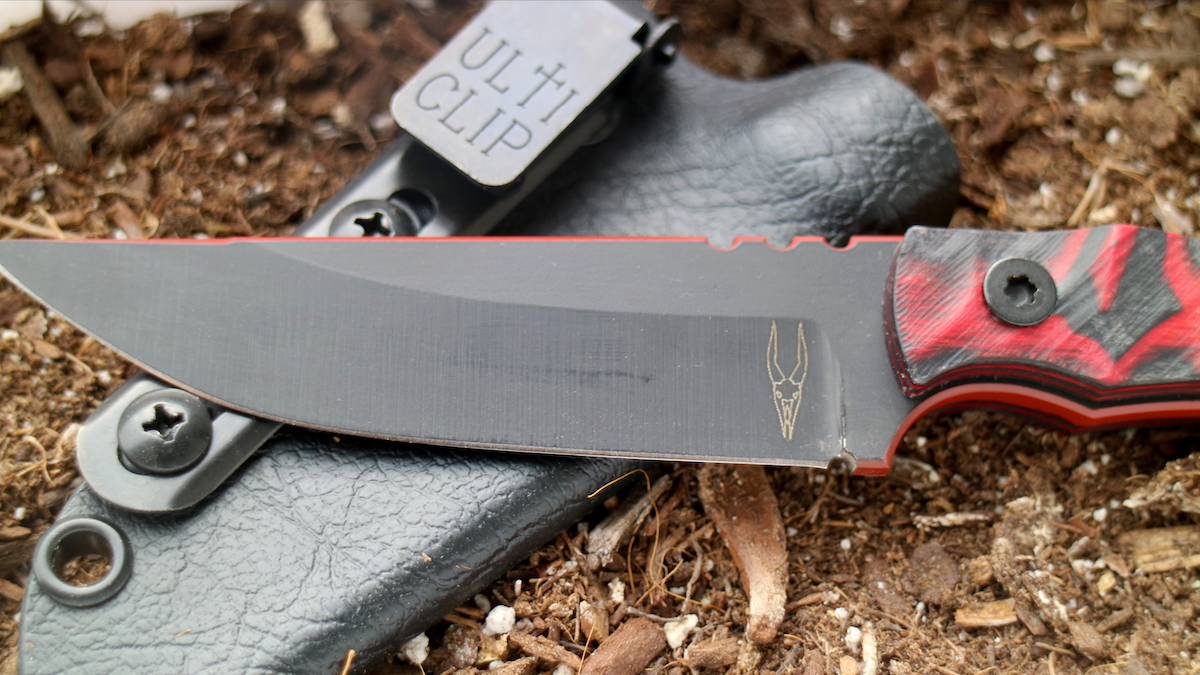 Pretty knives are great, but I need them to work. I want something that will cut well, be comfortable, last, and be used for more than just opening letters. I decided to take the Nomad out on a rabbit hunt. I carried the knife on my AttackPAK belt using the included sheath.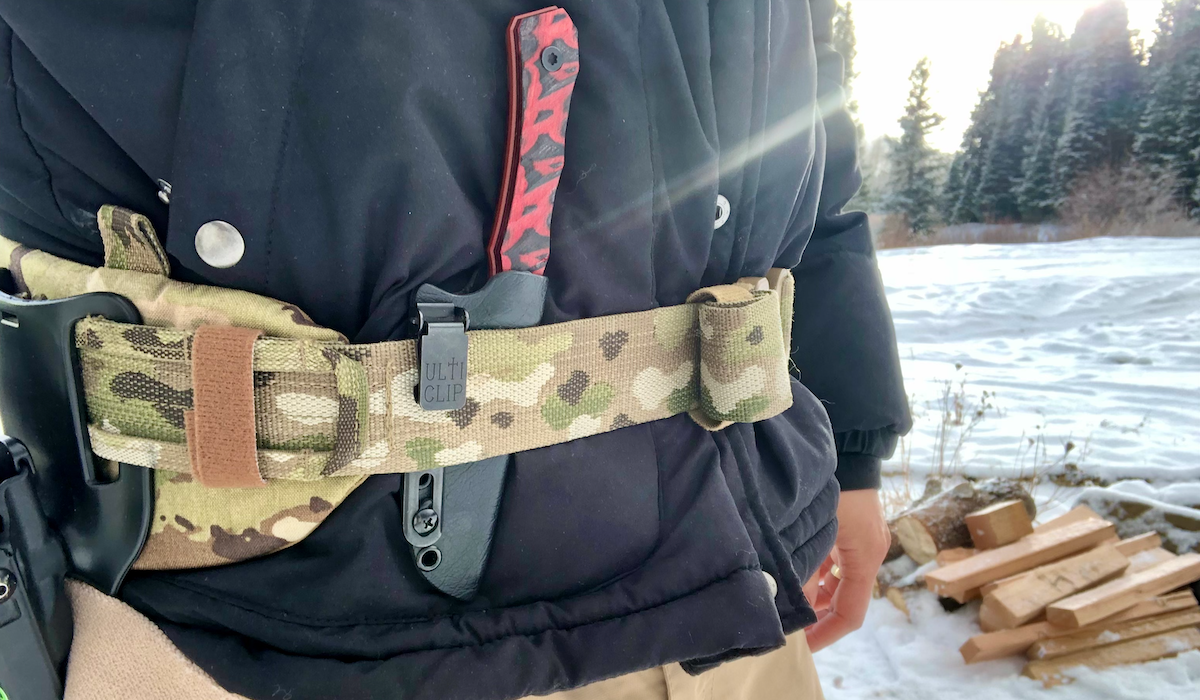 Within the first half-hour of hunting, I spotted a rabbit, got a shot off, and now had a beautiful snowshoe to clean. 
I wanted to keep the pelt. Compared to other animals, rabbits have incredibly thin skin. In fact, it was so thin that my finger went right through it at one point. Precision cutting and a sharp blade were needed, and the Nomad delivered. As the sun began to set and darkness draped itself over the mountain, I employed both the sharp edge and the point of the Nomad to separate the pelt from the meat. The sharpness of the blade allowed clean cuts with no pressure, saving me from a punctured bladder or intestine.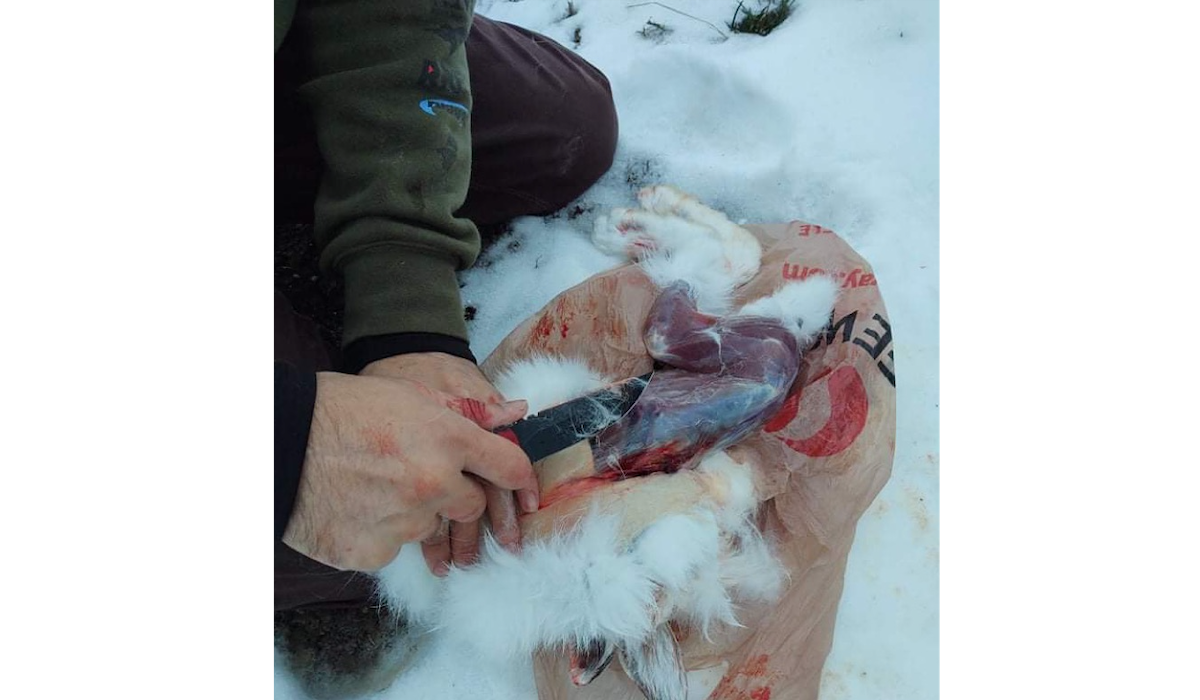 Moving On: Final Thoughts On the Nomad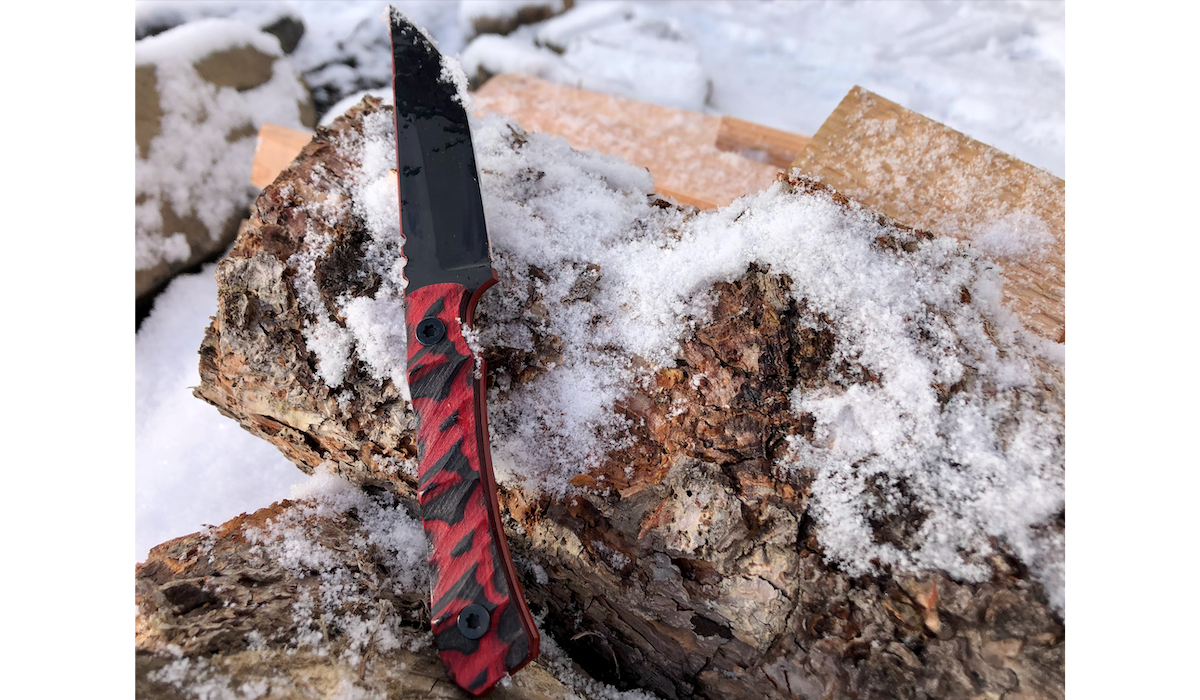 The Nomad performed very well with its given task. Cuts were a breeze, but I expected that. The shape of the blade might not be what a lot of skinners like to use, but the Nomad is not a skinning knife. The 3.5″ blade makes this a jack of all trades. It's also great as an everyday carry knife. Even before this hunt, I've been using it to cut cable ties, open boxes, and accomplish varying daily tasks. Custom knives are not cheap, but I find that the price is justified in this case, since it's not a single-purpose blade.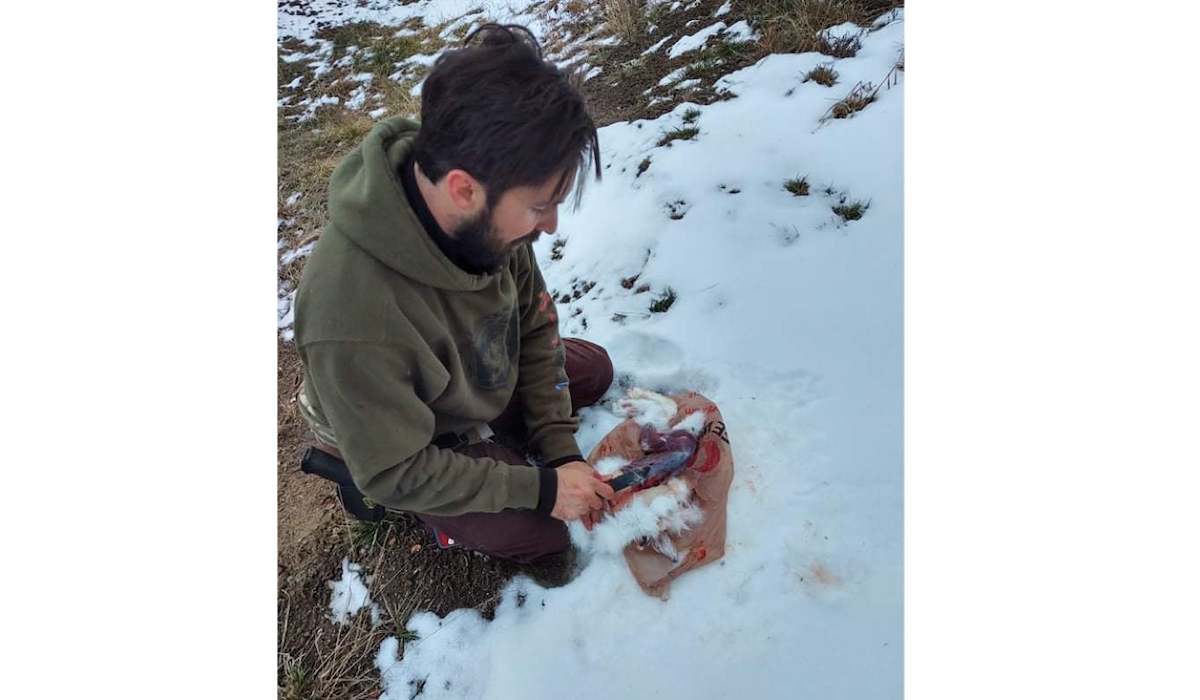 One of the standout features was the handle. I didn't slip once while using it, even with snow and blood all over my hands. It looks slim, but the texture grabs and fills the palm of my hand. There is a variety of colors available for the handle, but I really like this limited Out For Blood color. It's vibrant, but not gaudy. The weight of the knife disappeared into the gear I was carrying and never got in my way.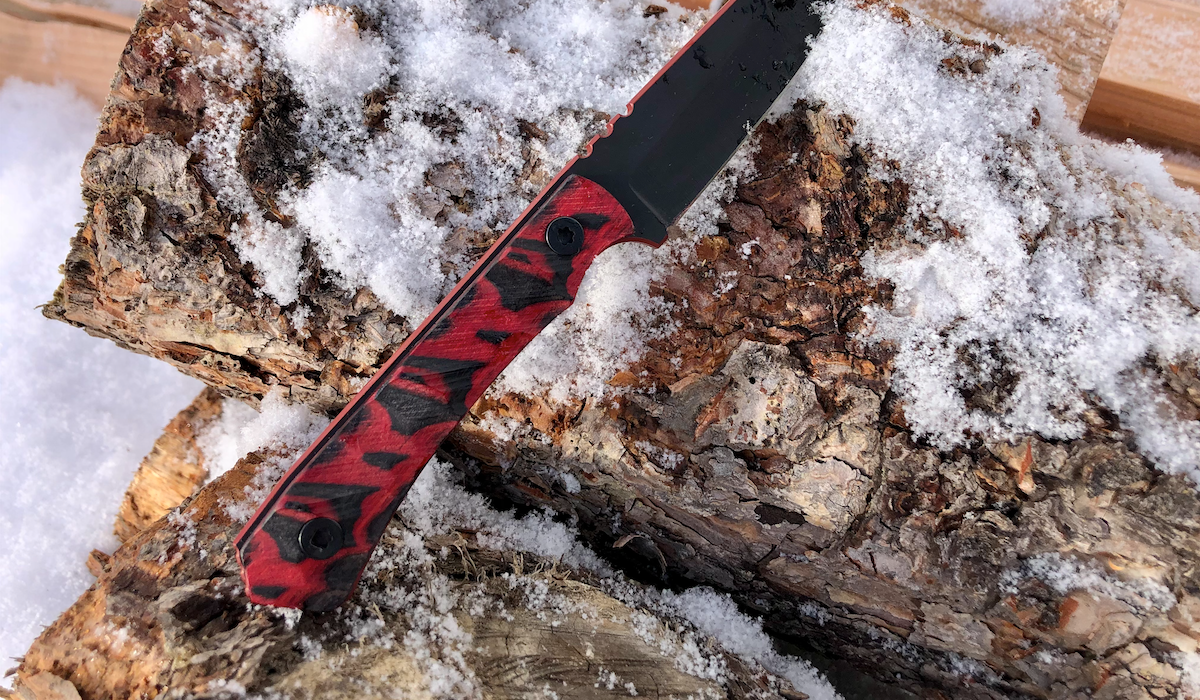 I know I just said that the price was justified, but it's also my one negative. Not everyone can afford a nearly $300 knife, including me. While the price of admission is high, it's rather reasonable for this level of craftsmanship. If you want something cheap that can be lost without tears, this isn't for you. If you like to purchase one tool, take care of it, and have pride in your gear, I strongly suggest that you take a look at the Dagr & Nott Nomad.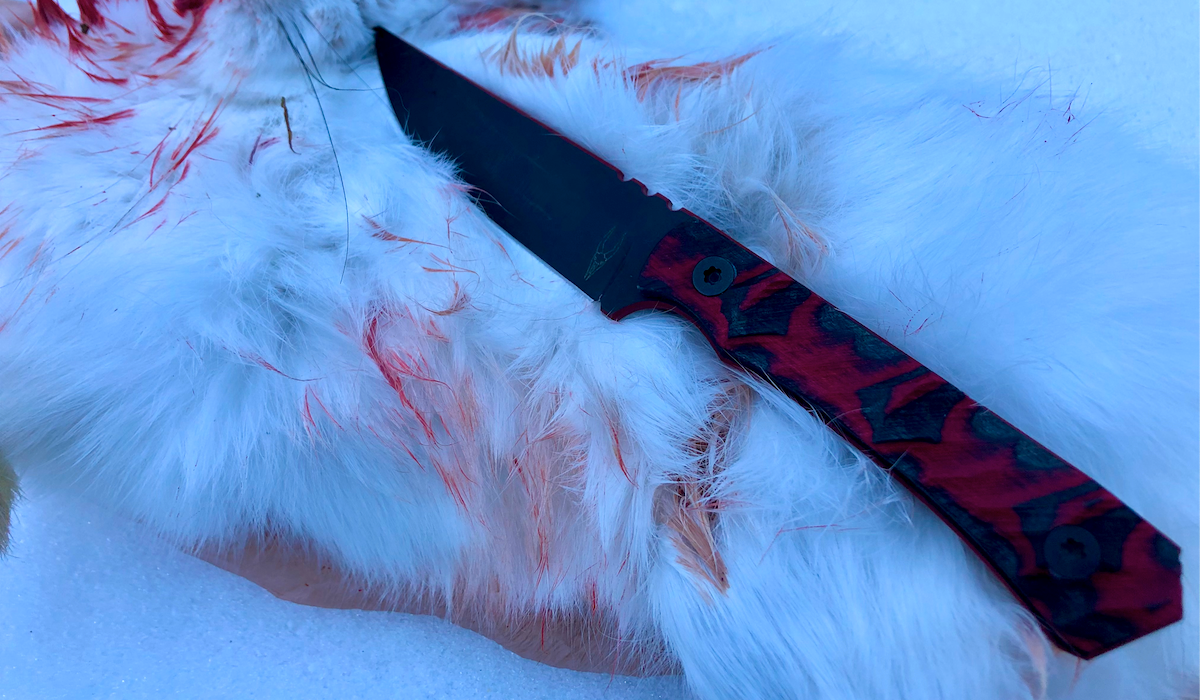 If you'd like to pick up your own Dagr & Nott Nomad, head to their website. Don't forget to follow on social media. You can find Dagr & Nott on Facebook and Instagram. Keep your blades sharp and your brains sharper!