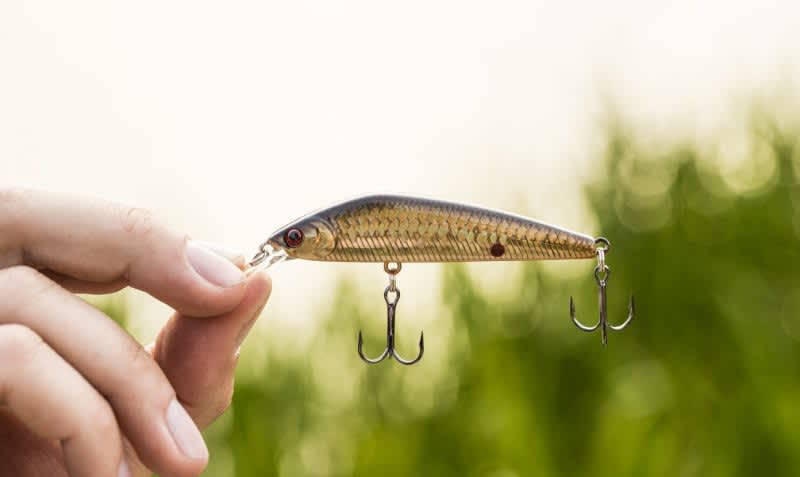 +
–
Table of Contents

Does lure color matter?
Yes and No. Largemouth bass will eat just about anything they can get their mouth around and they often feed on other small fish like sunfish, minnows, and perch. Some other uncommon small animals they eat include frogs, insects, crayfish, insects, and even smaller birds that land in the water.
However, it has been observed that largemouth bass are most attracted to the color red and red ends up being a very common color with bass bait options. So if nothing else is working, maybe try red!
How do I know if I'm using the right bait?
The better question is to know if you're using the wrong bait. There are so many options out there for bass lures and this can make things confusing especially when two completely different types of baits may have similar characteristics. The truth is,  you don't really know when a specific bait will be "the right bait." You can however observe your location, the weather, the local population, and lots of other factors to determine how you'll outsmart the fish and get one on the hook. If something is working, take note of the circumstances and add it to your notebook.
Why didn't you mention crankbaits?
Crankbaits are great types of lures for fishing but I didn't include any on the list due to how I have observed them being used in most cases. Crankbaits are great for scouting out unfamiliar waters, however, this might require you to have advanced knowledge of what type of prey the bass are feeding on as you'd likely have to match the rough coloring of the live fish to make your particular crankbait effective to use as a mainline fishing lure.
We are committed to finding, researching, and recommending the best products. We earn commissions from purchases you make using the retail links in our product reviews. Learn more about how this works.