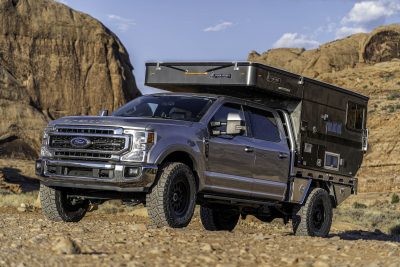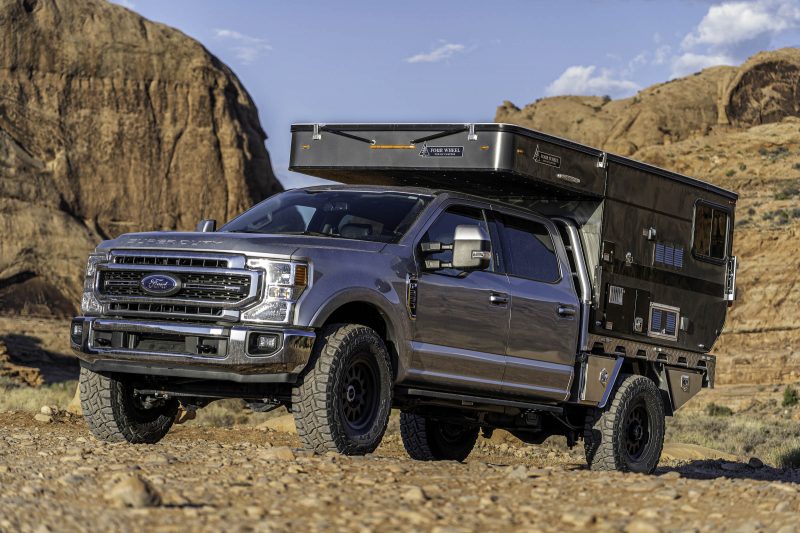 When choosing tires for our new family adventure vehicle, a 2021 Ford F250 equipped with a Four Wheel Campers Hawk UTE, I considered several brands and models, ultimately landing on Toyo Open Country R/T's. Previous experience with Toyo tires had been positive and their reputation for durability, traction and reliability is nearly legendary.
My wife, son and I are all avid mountain bikers, hikers and overlanders. We spend several weeks each year exploring backroads throughout the West in search of epic campsites and trailheads. Based in Moab, Utah, much of our time is spent crawling up and down slickrock ledges and through deep sand, but in our travels we've encountered mud, rocks, dirt and everything in between. Having a rugged vehicle equipped with reliable tires is crucial to our ability to confidently navigate through deserts and forests during our outdoor pursuits.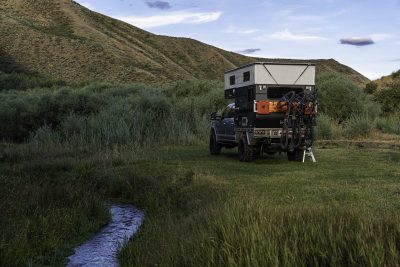 The Toyo Open Country R/T's were installed by our local shop in mid-June. We immediately left Moab for a three week trip through Wyoming, Montana and Washington, returning home for two weeks and then leaving again for a two week adventure in Oregon. Fully loaded, our rig weighs just over 11,000 pounds. We're running 37" Toyo's, with a large, aggressive lug pattern and almost immediately I noticed how quiet they are at highway speeds. No small feat! Though they were considerably larger and more aggressive than the factory tires, they provided a smooth, quiet ride on pavement, making the long trek from Utah to Montana much more palatable. On our first night in Montana we began navigating a network of progressively deteriorating roads high into a mountain range known to be thick with grizzly bears. The darkening sky let loose and the shelf road we were on quickly turned dangerous as loose dirt transitioned to thick, sloppy mud. The Open Country R/T's were unfazed. Not a true mud terrain tire, they still provided outstanding grip and allowed us to reach a point where we could safely turn around and re-think our plan. Of all the tires I've ever run, the only one that performed better in mud was the Toyo Open Country M/T, which is designed specifically for such conditions. Impressive, to say the least.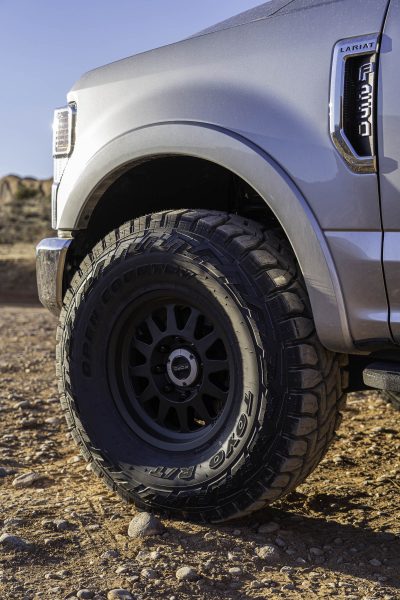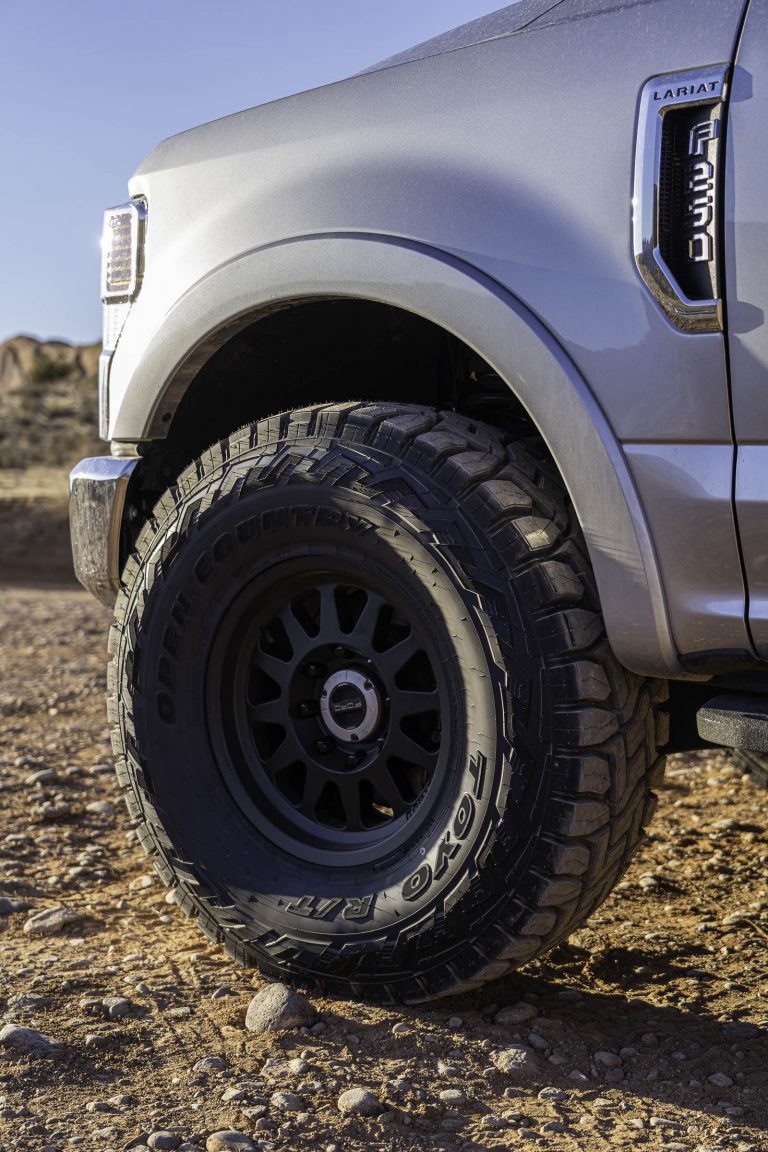 In Oregon, we aired the tires down to drive onto the beach for a couple nights and the increased flotation and contact patch kept us from getting mire in the soft, deep sand. In the mountains of Washington and at home in Moab, puncturing tires on unforgiving rocks is always a concern. Thick sidewalls on the Toyo tires provide a sense of insurance that the trip won't devolve into a misadventure involving flat tires at 10,000'!
Using the factory all-terrain tires that were, in all reality, designed more for on-road comfort and load carrying capability, I never would have attempted the vast majority of dirt roads and 4×4 trails we've taken the Toyo's on.  At nearly 10,000 miles, on road and off, the Toyo's provided the confidence to turn down nearly any dirt road and explore to our heart's content.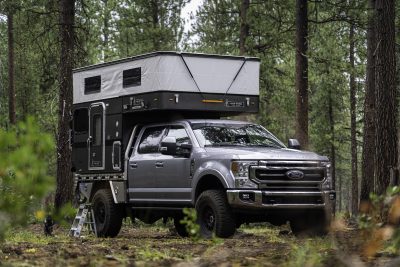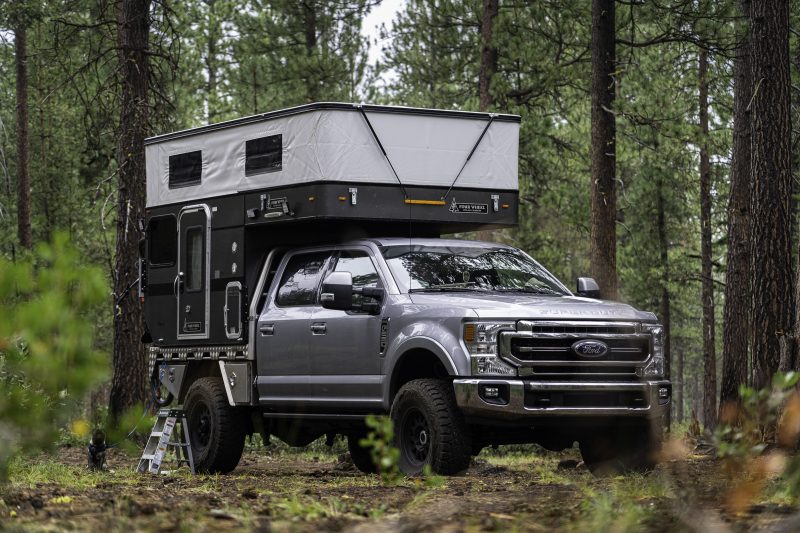 Larger, more aggressive tires are often difficult to balance, resulting in a ride quality that's less than stellar. Since the initial install, the tires have been rotated twice and continue to provide a quiet and smooth ride. The offroad traction remains top notch and though I anticipated significant wear on such a heavy truck, they still look nearly new. Several friends have asked for advice on tires for their vehicles and without hesitation, I recommend Toyo to them.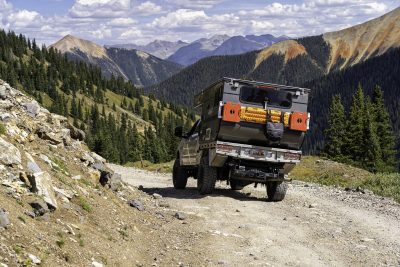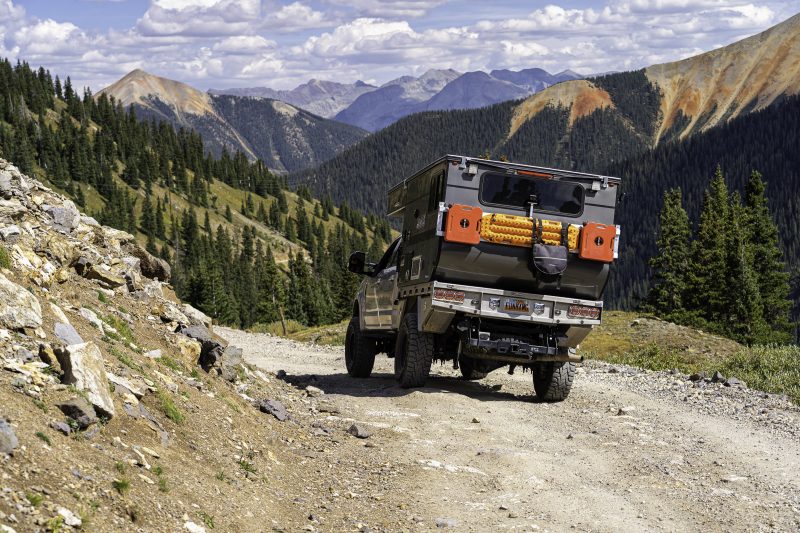 Over the next few months we'll explore all over the Colorado Rockies, into the southeastern Utah desert, down to Sedona and even further south into the harsh and unforgiving (but beautiful!) Sonoran Desert outside Phoenix and Tucson. Our Toyo tires will take us on some amazing adventures and I have no doubt they'll return us safely home each time.
Source link