Adam Scepaniak   11.18.21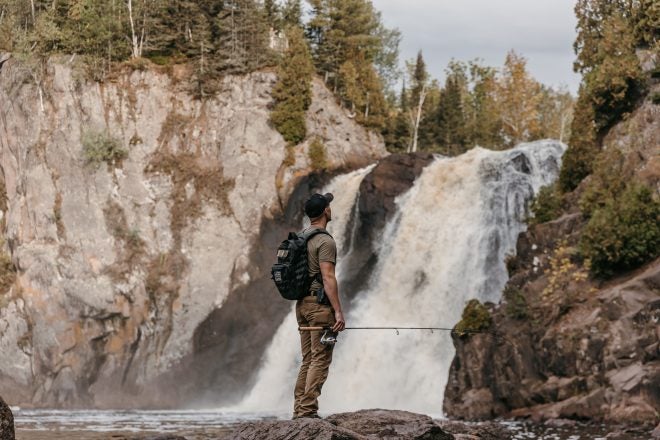 Many of us have been drawn to the great outdoors these last 2 years more than ever before. This includes myself even though I already identify as a hunter, fisherman, and outdoor enthusiast. Hailing from the Land of 10,000 Lakes – Minnesota – we not only have boundless opportunities to go stand-up paddleboarding, boating, and canoeing, but also a multitude of fish species to land in our net. One pilgrimage I make every year is to the North Shore of Lake Superior. This stretch of Earth where land meets water is like a coastal rainforest. Endless spiraling tributaries to our Great Lake, some of the most inspiring little-known waterfalls in the Lower 48, and mountainous climbs as the Northwoods falls to meet Lake Superior. These tumultuous streams and inlets are perfect breeding grounds for trout and salmon of all kinds which are not only nutritional and delicious yet challenging in their fight. To conquer such demanding terrain and unique topography in search of some humpbacks and trout, I utilized one of the new Chevrolet Silverado Trail Boss Realtree Edition pickups. Easier travel makes for an even easier day afield.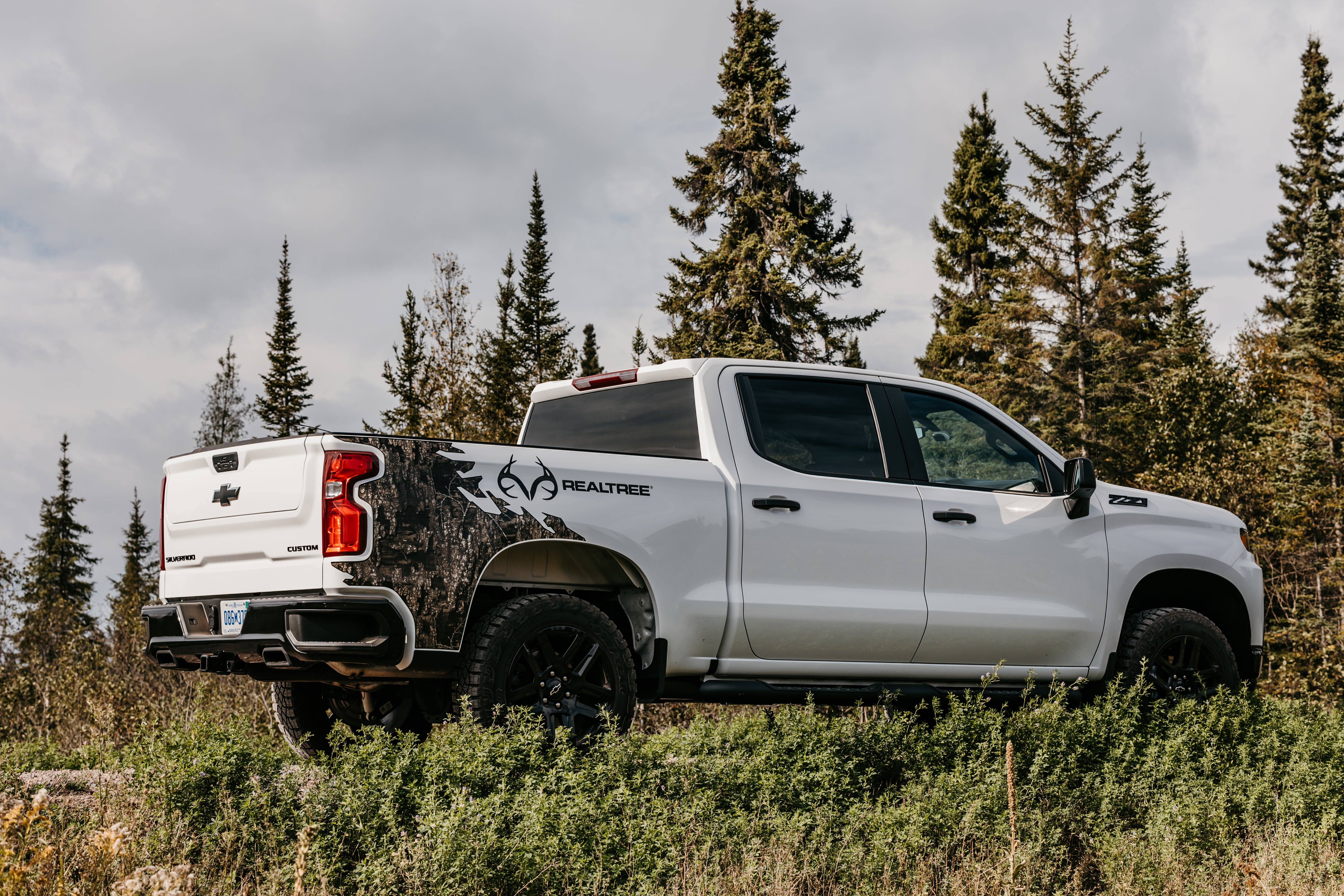 In Minnesota, 3 species of Pacific salmon have been stocked and introduced to Lake Superior in the last 20+ years. Not surprisingly, they are now reproducing naturally in Lake Superior as it is a perfect environment for them. All of the various species of salmon will eat in Lake Superior until they reach sexual maturity. Then, in the fall, all of the mature salmon species swim up rivers, miniature fjords, and inlets to spawn and end the cycle of their life. The smallest species of salmon present are Pink Salmon while the largest are Chinook.
Chinook Salmon (aka King Salmon): Grow to be over 10 Lb, but average 3 – 4 Lb
Coho Salmon (aka Silver Salmon): Smaller and average 1.5 – 3 Lb
Pink Salmon (aka Humpback Salmon): Average just over 1 Lb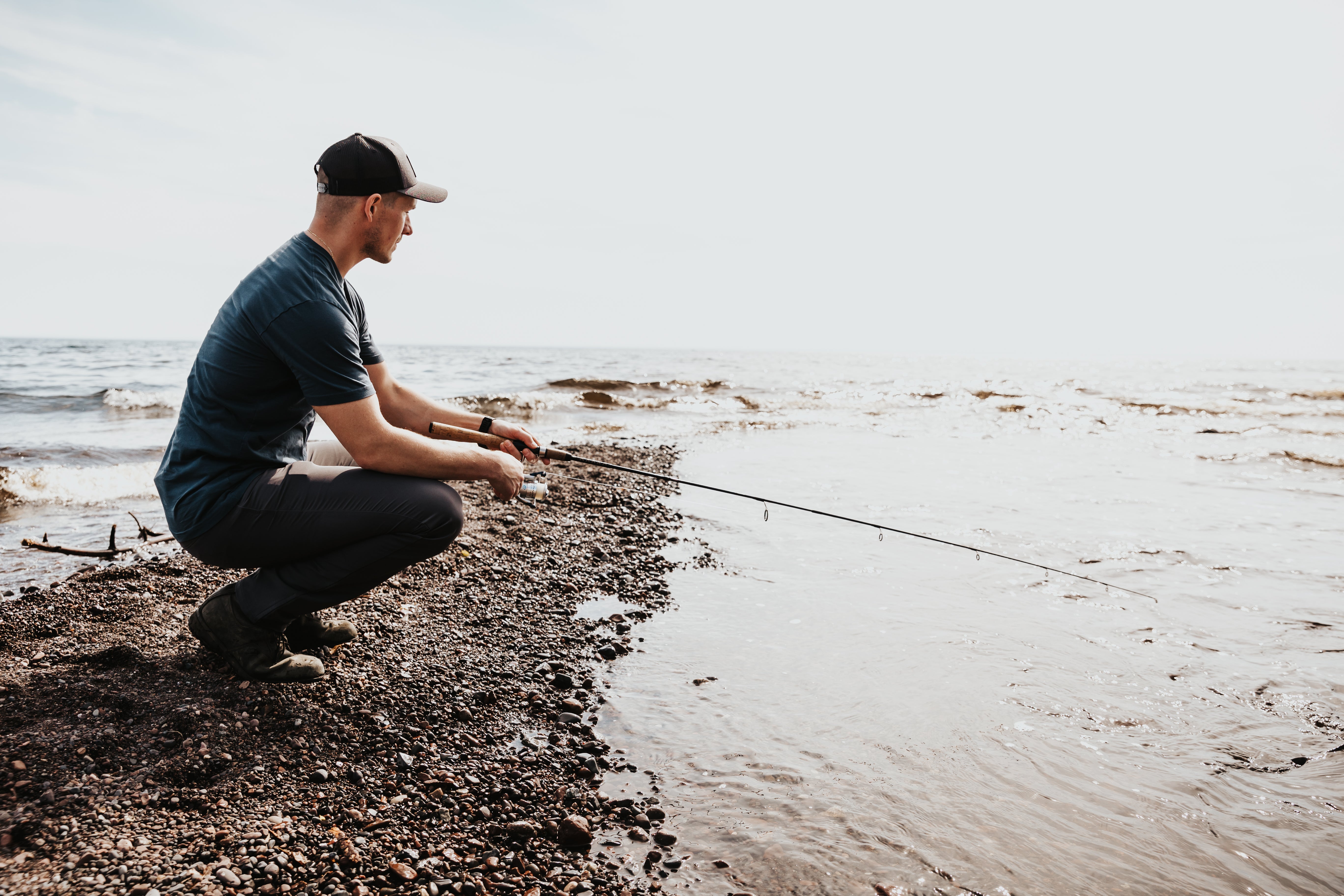 When the salmon are "running" it is truly a sight to behold. Streams can become boiling with fish as they fight, compete, and vigorously strain to reach their mating grounds. At times like those, you could simply wade out into a stream and almost catch this rare delicacy with your bare hands (but people don't because it is not sporting or safe to the surrounding fish). So, we arm ourselves with tackle, a fishing rod, bait, and the knowledge passed down from one generation to the next in hopes of land a humpback, or if not, at least a memory worth sharing with those who taught us everything we know.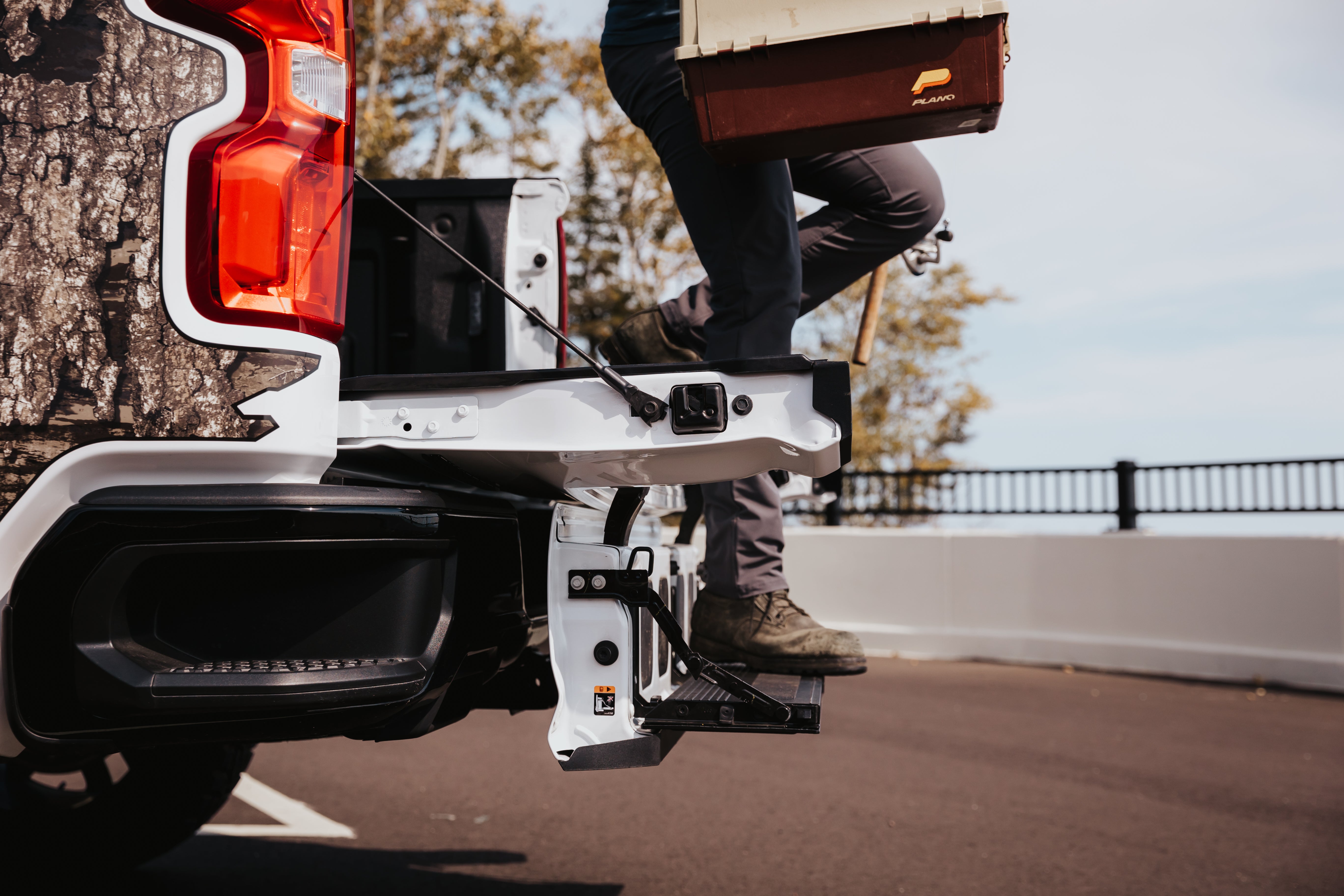 For those who may not be triumphant in their pursuit of landing a King, Silver, or Humpback the journey does not end there. An equally challenging and seasonal game fish are trout. In Minnesota, there are 4 primary species of trout that can be harvested as well as a few cross-breeds (a new species derived from the intermating of two primary trout species). So, those 6 common types of trout that fishermen/fisherwomen can hook into are:
Brook Trout – White leading edge on Lower Fins and Light, Wormlike markings on Dark Upper Body
Brown Trout – Large Dark Spots and Red Dots on Brown Body
Rainbow Trout (Steelhead) – Inside of mouth is White and Small Spots throughout Tail
Rainbow Trout – Pinkish Stripe on a Silvery Body and Small Black Dots that extend into the Tail
Splake – A crossbreed between a Brook and Lake Trout
Tiger Trout – A crossbreed between a Brown and Brook Trout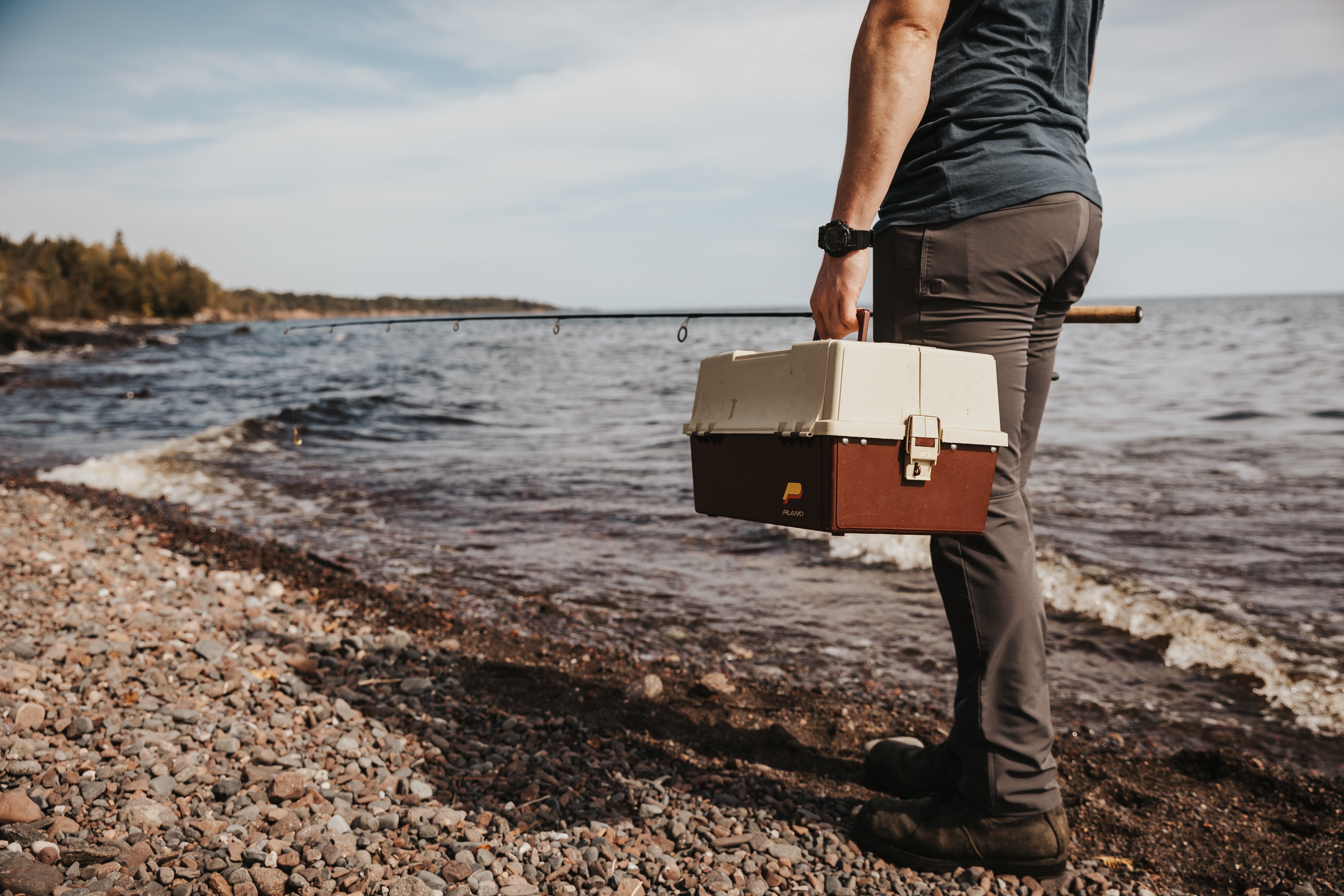 Between the roaring lakeshore of Lake Superior, and the winding and climbing streams in the Superior National Forest there is no ceasing to the bodies of water you can fish in a day. Often times, if the fish are not visibly running you will need to be light-footed and try many different locations as well as a pantheon of tackle gear to find what piques the interest of fish on that given day. Trout and salmon are fickle yet simultaneously fascinating in that regard.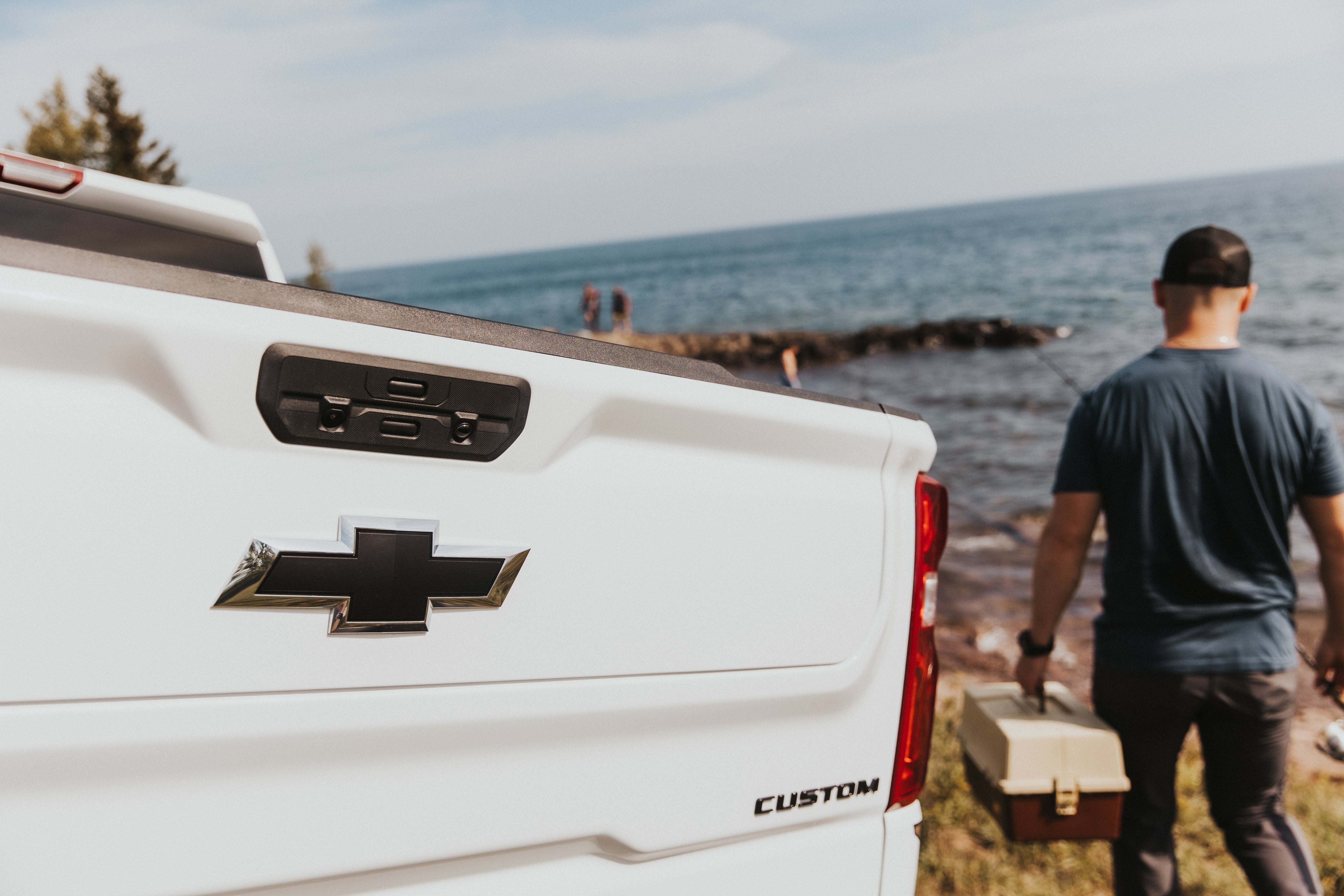 The day set aside in my bustling schedule to go fishing the North Shore of Lake Superior, unluckily, was not one of those catch a fish with your bare hand days. The trout and salmon were aloof as ever which forced me into casting into as many streams, creeks, and pools of Lake Superior as possible before sundown. This sometimes meant precariously parking on the shoulder of the road to take a crack at some secret "honey holes" I knew of. Thankfully, the Chevrolet Silverado Trail Boss Realtree Edition pickup maintained great stability in uneven terrain to allow me to do so. Nothing would sour a fishing excursion more than your pickup tipping into the rolling tide and drifting out to sea.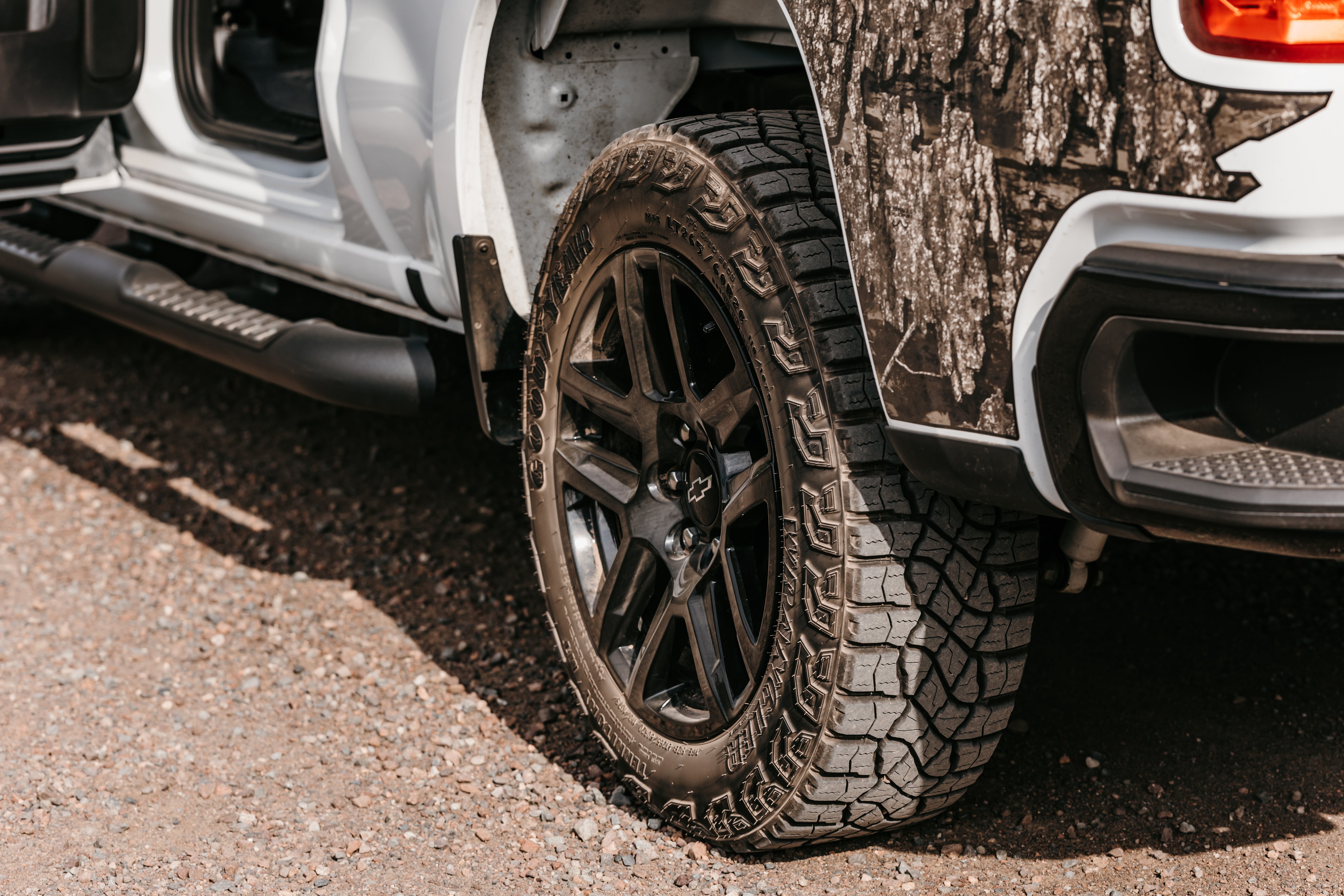 For those who know me well, I like to be overprepared. Moreover, for someone who was never a Boy Scout I attempt to pack enough gear to prepare for every scenario possible that I might encounter. Mauled by a record book Chinook salmon? I've got a med kit. Run over an axe on a forest road dropped by Paul Bunyan? I've got a spare tire and wrenches. Encounter the world's only sasquatch and get in a 3 round forest-floor tussle? I've got a survival knife and the jiu jitsu skills of a 12 year old. Hike 10 miles in a day chasing salmon and trout? Like Baby Yoda, I packed some snacky-snacks.
Whatever the day may bring I look to bring more. That is why I liked that the Chevrolet Silverado Trail Boss Realtree Edition pickup had a gentle hinging tailgate that also served the dual-purpose of being a step-ladder and a shelf all-in-one. Chevrolet is as prepared for the unknown as I am.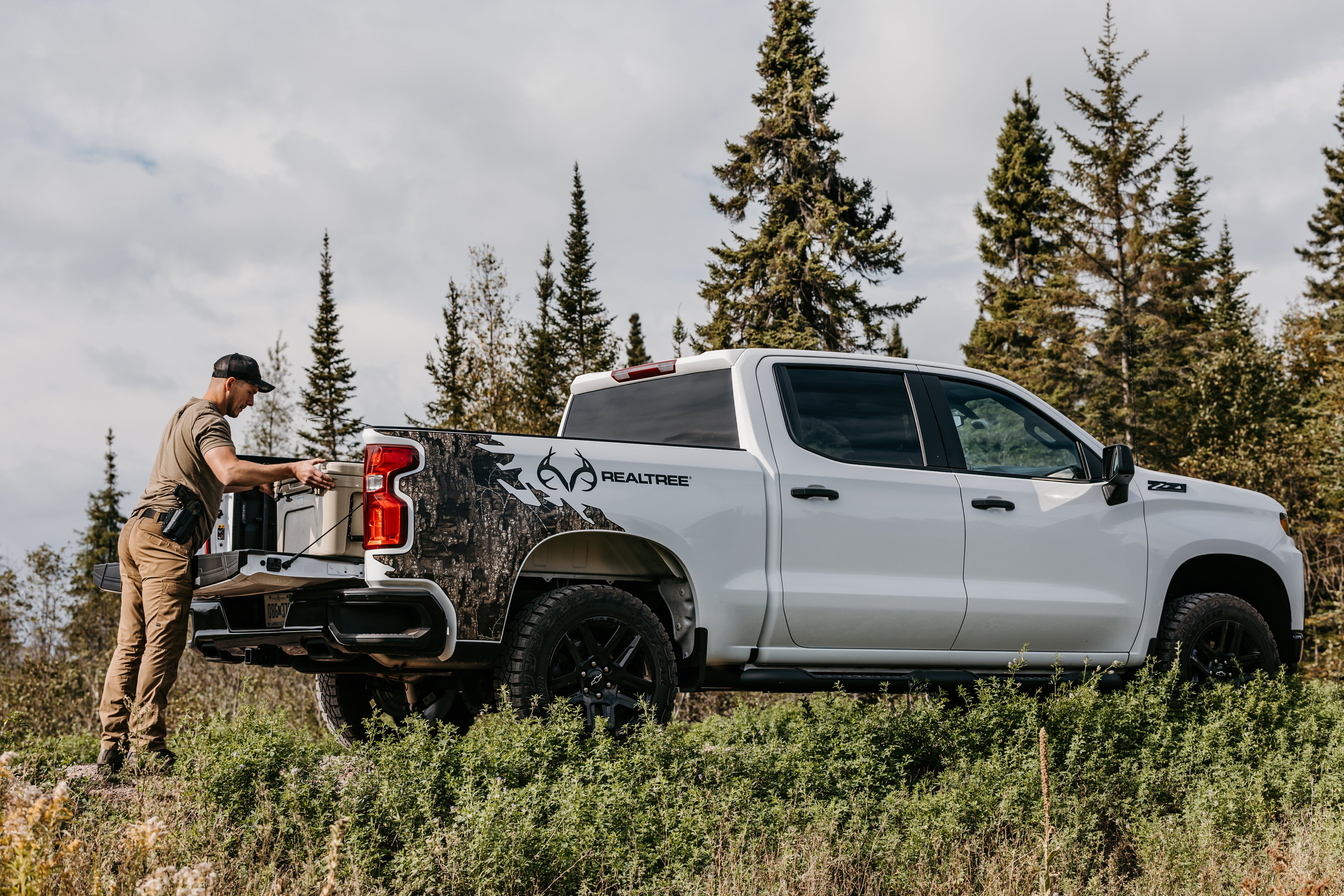 While on this adventurous trip to the Northwoods I did not land enough trout and salmon to fill a skillet, definite memories were made by disconnecting from the daily, concrete grind and taking in some of the most gorgeous scenery Minnesota has to offer. From cliffs that afford you shoreline views for miles to waterfalls that humble and astonish you with their grandeur. I am continually amazed by what nature has to offer if you only seek out and find it.
A many thanks are in order to Chevrolet for allowing AllOutdoor to make our adventures that much more enjoyable by exploring and climbing the Superior National Forest and its surrounding landscape in their one-of-a-kind Silverado Trail Boss Realtree Edition pickup. That is greatly appreciated. As always, let us know all of your thoughts in the Comments below! We always appreciate your feedback.
---
Video and Photography
All of the quality photography for this review was completed by the accomplished and wonderful Savannah Pierson of Savvy Photage while the video work was achieved by the versatile and gifted Jens Kallgren of High Shine Media. They are both pinnacles of knowledge and expertise in their field, and their assistance was greatly appreciated.