Welcome to the latest installment of the Wednesday Wake-Up Call, a roundup of the most pressing conservation issues important to anglers. Working with our friends at Trout Unlimited, Backcountry Hunters & Anglers, the Theodore Roosevelt Conservation Partnership, The Everglades Foundation, Captains for Clean Water, VoteWater.org, and Conservation Hawks (among others), we'll make sure you've got the information you need to understand the issues and form solid opinions.
If you know of an important issue–whether it's national or local–that anglers should be paying attention to, comment below, and we'll check it out!
1. 2022 is Shaping Up to Be a Big Year in Everglades Restoration
Two decades after the Comprehensive Everglades Restoration Plan (CERP) was authorized by Congress, more and more constituencies are seeing the importance of fulfilling the promise of CERP. This evening, Everglades Foundation is hosting an online panel discussion called "Florida Bay: Everglades Restoration & the Economy," which brings together scientists, community leaders, and business owners. (Click here to learn more.) At the top of this page, check out the video from Captains for Clean Water, which looks back at the past year's successes. And Everglades advocate Jacqui Thurlow-Lippisch runs down what's been accomplished since 2019.
It's great to celebrate successes, but as the folks from Theodore Roosevelt Conservation Partner explain, we can't afford to lose momentum, and they've created a form where you can urge Congress to fully fund these efforts. See the link below.
Click here to make your voice heard.
2. A year-end message to the TU community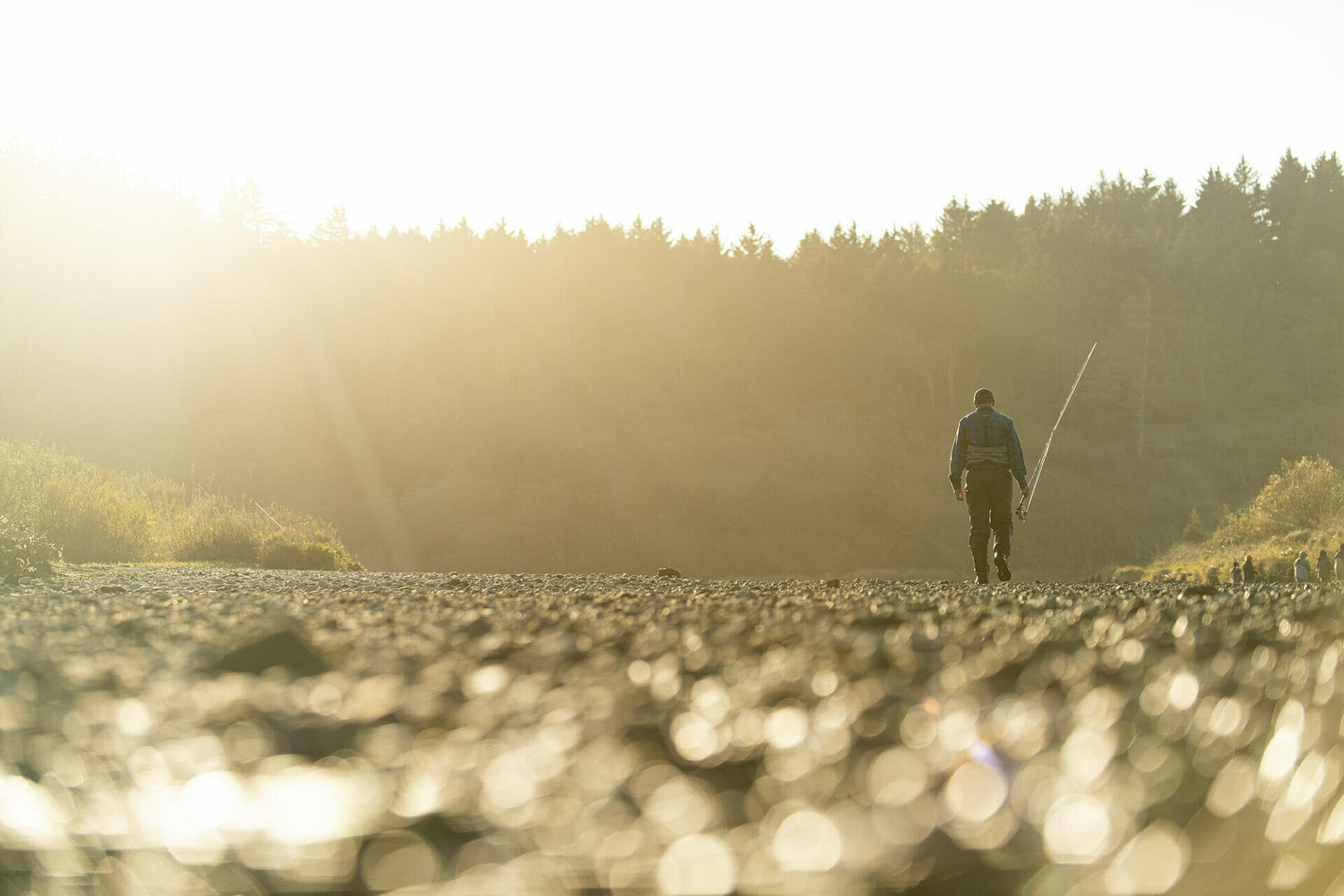 On the Trout Unlimited website, CEO Chris Wood shares some of the big wins for trout and salmon conservation in 2021, including:
In Washington, completion of the $10 million, TU-led Barkley Irrigation Efficiency Project provided significant benefits for imperiled salmon and steelhead in the Methow River.
In the East, we launched projects in New England that will lead to 60 miles of habitat restoration. In New Hampshire, $9 million in federal funding will benefit 110 miles of trout streams. In the Mid-Atlantic region, TU volunteers advocated for improved stream protections in Pennsylvania and New Jersey. More than 7,600 miles have been upgraded over the past decade. 
In the Great Lakes, including in Michigan—TU's home state—we continued work on fabled rivers such as the White, the Peshtigo, Muskegon, Manistee, Rogue, Pere Marquette, Ontonagon and elsewhere; work that will lead to hundreds of miles of reconnected and restored rivers. 
Click here to read the full post on TU.org.
3. Looking Backward and Forward in Bristol Bay
Similarly, the Save Bristol Bay website offers a recap of 2021, and perhaps more importantly, a look at what's to come in 2022:
We will work to finalize Clean Water Act protections for Bristol Bay. While Clean Water Act protections from 2014 are back on track, we must work to finalize them for a hedge of protection around the Pebble deposit area in Bristol Bay.  The EPA announced it will extend the process until May 31, 2022 to allow time to consider all available scientific and technical information, picking up from where it left off in the development of the 2014 Bristol Bay Proposed Determination. We look forward to seeing EPA's timeline for finalizing Clean Water Act protections for Bristol Bay.   
 
Advancing Congressional legislation that would durably safeguard the region. In 2020 and 2021, Senator Lisa Murkowski made public commitments to permanently protect Bristol Bay from hard rock mining initiatives. We will continue to advocate and advance legislation that ensures Pebble, or other mining companies with eyes on Bristol Bay, don't have the opportunity to pursue this kind of development that is incompatible with the fishery.    
 
The 2022 fishing season. Even coming off a major record setting season in 2021, biology teams with University of Washington and the Alaska Department of Fish and Game both expect more than 70 million sockeye to return to Bristol Bay for the first time in recorded history in 2022. We hope that this year provides another successful season for the commercial fleet, for lodge operators and outfitters, and subsistence users putting up fish for the rest of the year!  
Source Link