Welcome to the latest installment of the Wednesday Wake-Up Call, a roundup of the most pressing conservation issues important to anglers. Working with our friends at Trout Unlimited, Backcountry Hunters & Anglers, the Theodore Roosevelt Conservation Partnership, The Everglades Foundation, Captains for Clean Water, VoteWater.org, and Conservation Hawks (among others), we'll make sure you've got the information you need to understand the issues and form solid opinions.
1. Montana's Smith River is One Step Closer to Protections from Proposed Copper Mine
For the last six years, a coalition of conservationists, anglers, and outdoors-lovers have been fighting to prevent the construction of a large copper mine on a tributary of the legendary Smith River. Last week, Montana District Court Judge Katherine Bidegaray ruled that the state had acted illegally in granting the permit.
"This court finds that DEQ's decision to permit the Black Butte Copper Mine was arbitrary, capricious and unlawful," Bidegaray wrote in her April 8 decision. The Smith River State Park's "statewide significance as an iconic recreational experience that is coveted by many Montanans and out-of-state visitors" prompted the Legislature to pass a special management act in 1989, Bidegaray noted. "As a result of these protections, as well as the high public demand to experience the Smith River's exceptional fishing and recreational opportunities, (it) is Montana's only river subject to a recreational permitting program."
This is a big win for everyone who loves the Smith, but it's certainly not the end of the fight.
Click here to read more on missoulian.com
Related Stories:
• VICTORY! Judge Says DEQ Violated the Law on Smith River Mine, on montanatu.org.
• Judge says Montana officials unlawfully approved copper mine, on bozemandailychronicle.com
• Montana Judge says DEQ unlawfully approved construction of Black Butte Copper Mine, on ktvh.com
• Smith River One Step Closer to Protections From Black Butte Copper Mine After Court Ruling, on earthjustic.org
2. A race to stave off extinction for California's Coho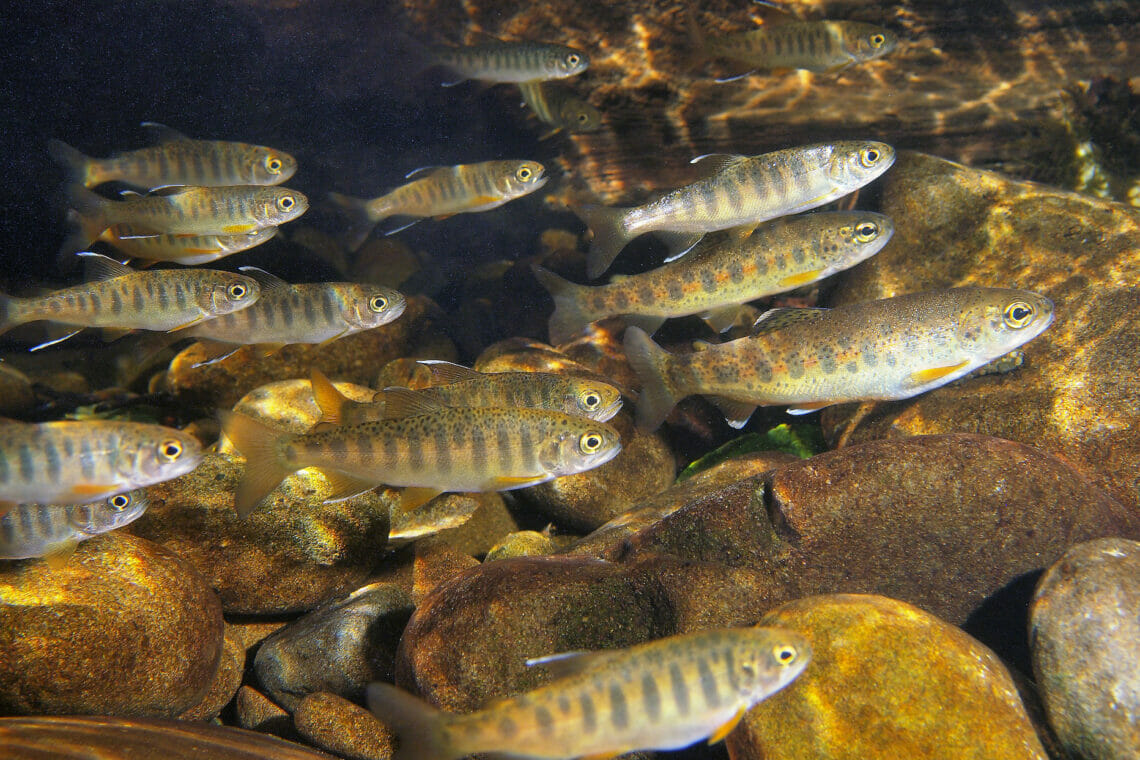 California's coastal streams north of San Francisco Bay are the last bastion for native Coho in the Golden State. They are also the best hope for coastal wild steelhead in this state, as climate change reduces flows and raises water temperatures.
Since 1998, Trout Unlimited has worked to improve habitat and water quality and reconnect streams for these fish through our North Coast Coho and Steelhead Restoration Program. Bringing together timber companies, other landowners, local watershed groups, and state and federal agencies, this partnership is restoring ecosystem processes to create durable habitat conditions and help both salmonids and human communities become more resilient to climate change.
Click here to read more on tu.org
3. Smallmouth bass DNA detected in Yellowstone River just north of Yellowstone National Park
Scientists have detected invasive smallmouth bass DNA in a water sample collected along the upper Yellowstone River, just north of Yellowstone National Park. But samples collected along the nearby Gardner River have all produced negative results.
Click here to read more on bozemandailychronicle.com
4. "Drop – Water Connects Us All": Film Screening and Discussion (Tonight!)
TONIGHT at 7:00 p.m. Mountain Time, you can watch the film "Drop – Water Connects Us All," which follows a single drop of water on its journey from the Continental Divide to the Pacific Ocean. Along the way the film uncovers the truth; that from a single drop, we are all connected and how changes to the climate may derail that journey with massive consequences.
After the film, stay tuned for a discussion and Q&A with an expert panel:
• Hilary Hutcheson: Drop star and co-producer. Nationally recognized in the fly-fishing guide industry. Owner of Lary's Fly & Supply.
• Hilary Lindh: World Champion and Olympic Medalist Alpine Ski Racer. Program Director and Head Coach, Flathead Valley Ski Education Foundation.
• David Brooks: Executive Director, Montana Trout Unlimited.
The event is hosted by Montana Citizens' Climate Lobby in partnership with Gallatin Valley Earth Day.
Click here to register for the event