Too many people avoid winter camping when it's an opportunity to have incredible, one-of-a-kind experiences. The snow and cold combine to make this activity rewarding and difficult. This article explores camping during a true Colorado winter. This is the winter road less traveled!
Every year after fall passes I look forward to winter in Colorado. This is a great time of year for exploring Colorado through skiing, ice fishing, river fishing, backcountry travel, and other winter activities. Sometimes the snow will make it feel like you're the only person (or people) on the trail. And you often are. Many people find the extra camping prep too daunting to take on, so they won't leave their homes.
But if you find a good campsite depending on the location, trail, access, area, or park, camping in Colorado is an incredible activity.
More people should be excited about Colorado winter camping. Read on to see what makes this activity so much fun and to discover the best tips for your next trip!
Colorado Winter Camping
There are three things that make winter camping in Colorado difficult: campground access, snow, and the cold. But if you know how to stay warm and take an extra step or two to find a good system, these three things are no problem. There are also many campgrounds in Colorado to choose from.
Colorado is a beautiful state to visit in the spring, summer, fall, and winter. Even though it's most known for skiing in the Rocky Mountains, Colorado is a great winter camping destination.
Some people prefer to use vehicles for winter camping. Whether you use a tent or RV is up to you. One campground might have hook-ups but another campground won't. That depends on things like location, time of year, and style of hookup.
Let's talk about some of the best places to park your car and explore!
Finding Campsites in Colorado
Finding a campground in Colorado depends on what you plan to do at the campground. Some campgrounds don't allow fires. Some Colorado campgrounds don't allow winter camping since they don't manage the land during the winter. A road might not be plowed or maintained during the winter. Winter campgrounds in Colorado are also based on personal preferences like using tents or RVs.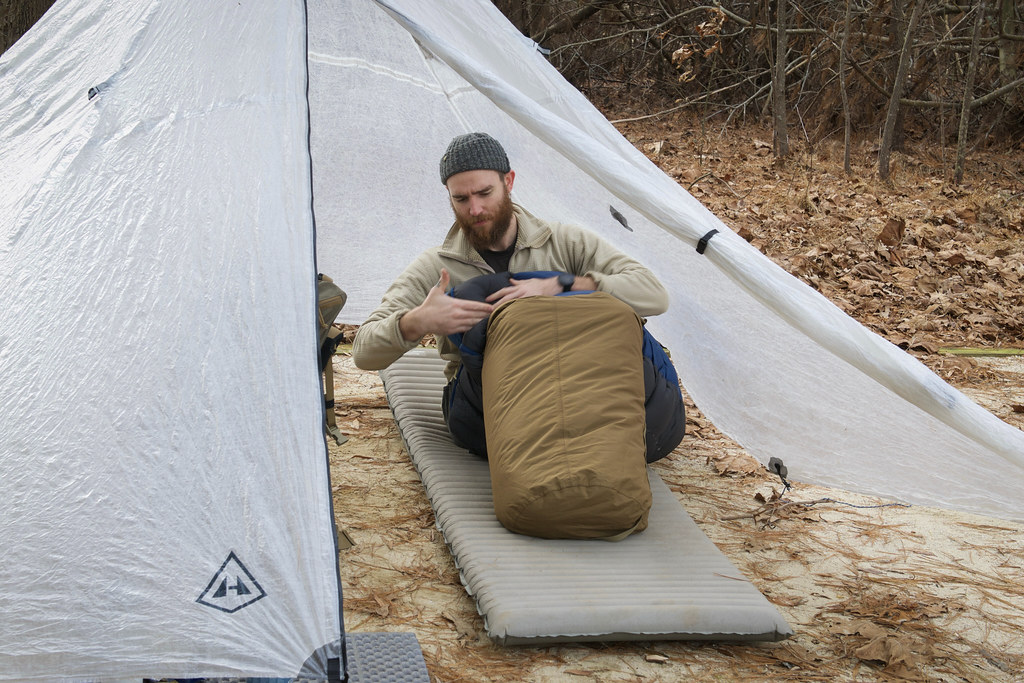 The good news is, Colorado is full of national forests. And most national forests allow you to be at a site for up to 14 days before you have to move campsites. This can be a great option for winter campsites in the snow and is a monument to Colorado's great outdoor recreation opportunities.
It's important to note that some backcountry areas don't have specific campgrounds.
Some things to think about when finding a winter campsite in Colorado.
What happens if more snow falls around our campsite?

Am I in a safe spot if the snow starts to thaw or if the avalanche chances are high?

Can I light a fire here if I need to get warm?

Can I follow the trail out if I get injured or need to leave quickly?

Where on the mountain will I be?

Do I need to pay to be here?

Doing your research ahead of time can help you make the best decision when looking for a winter campsite or campground. Colorado is a great state for winter camping because there's a lot of information online about where to go. Colorado also has a lot of public lands to explore.
Campgrounds or Spots to See in Colorado
Colorado's camping opportunities cover the entire state. A state forest or state park is a good option so check your area for a campground. There might even be a local park that offers reduced campground fees during the winter.
Almost every place that has "Lake State Park" in the title will have a place to camp.
This list covers just a few ideas for your next winter camping trip.
Gunnison National Park
Gunnison National Park is an outdoor recreation paradise that offers backcountry winter camping in select areas. It's located in Gunnison, Colorado and features rim-top snowshoeing, fly fishing, and fascinating geology.
Colorado National Monument
If you want to just get your feet wet with some cold weather hiking, Colorado National Monument is open year-round. Visitors say that red sandstone makes a beautiful backdrop for a light dusting of snow.
Rocky Mountain National Park
One of the ultimate Colorado camping locations is Rocky Mountain National Park. This famous park sees less traffic during the winter and offers front-country and backcountry winter campsites.
Some camps to check out include Longs Peak Campground, Moraine Park, and Timber Creek Campgrounds. Snowshoeing and skiing are some of the popular activities offered. Many people make the trip just to cross-country ski through the snow with an experienced backcountry guide.
Other Places to Check for Camping in Colorado
Dinosaur National Monument

Great Sand Dunes National Park

State Parks

Local campgrounds

KOA campgrounds

Backcountry accessible cabins (sometimes called hunting or trapper's cabins)
Tips for the Cold and Snow
The Mighty Hot Water Bottle Tip for Extra Heat
For a warm tip, boil snow at your campsite and fill your flask or bottle with hot water. This acts as a great sleeping bag warmer. It can also be tucked into your clothes or cradled at camp.
You can set the bottle in the snow to cool it down if it gets too hot. There are other great tips for extra heat but when you're cold, the hot water bottle has your back!
Fats are Your Friend at the Cold Weather Campsite
Think of sugars as quick-burning fuel and fats as slow-burning fuel. Starting and ending the day with a warming drink (my favorite is hot cocoa, butter, and coconut oil) helps the body's internal heating stay warm throughout the winter day or night.
The Three W's of Winter Clothing: Wicking, Warming, Weatherproof
Make sure you pack clothes that layer well regardless of the location. You always need to have a wicking layer to remove moisture from your skin, a warming layer to insulate, and a weatherproof layer to keep you dry. These layers should be part of your pack from top to bottom.
Many campers make the mistake of bringing too little or the wrong type of layers. At best this will make your trip uncomfortable. At worst poor clothing can be life-threatening.
Planning Ahead for Winter Camping in Colorado
Always plan ahead for cold weather activities in Colorado. Check the forecast, tell someone where you'll be, and make a detailed plan of your camping spots. A good plan means the difference between a great experience and a poor one. This can also help you find a good campsite.
Winter Camps While Skiing, Fishing, Ice Fishing, and Exploring
The winter season is perfect for many activities. Whether you drive or hike, make sure you have the gear you want for every location. Some people have special packs just for cold camping while doing other forms of recreation. Being prepared for fishing, ice fishing, or skiing can make the snowy weather that much more fun.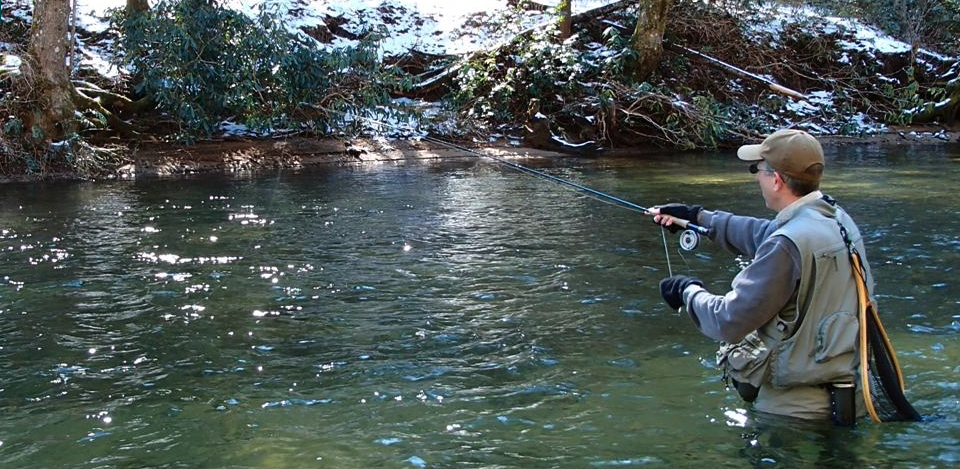 Walking on a frozen lake can be dangerous. Many people do this for ice fishing every year. If you plan to be on a frozen lake, make sure the ice is thick enough and take extra precaution
Conclusion to Winter Camping in Colorado
Cold camping makes us appreciate our lives. We get to experience what it was like before quality homes protected us from the elements. And we get to dance in the beauty of a winter mountain with the snow, the early light coming over frosted trees, and the quiet of a winter day spent outside.
For adventure-seeking campers, there are amazing campsites that are hidden gems all over Colorado. For a little extra time and effort, Colorado rewards winter campers with activities that could become their new favorite.
This guide will help make your next cold-weather camping experience a grand one. Don't let the snow stop you from enjoying everything Colorado has to offer! We hope you have a great trip!