Adam Scepaniak   11.12.21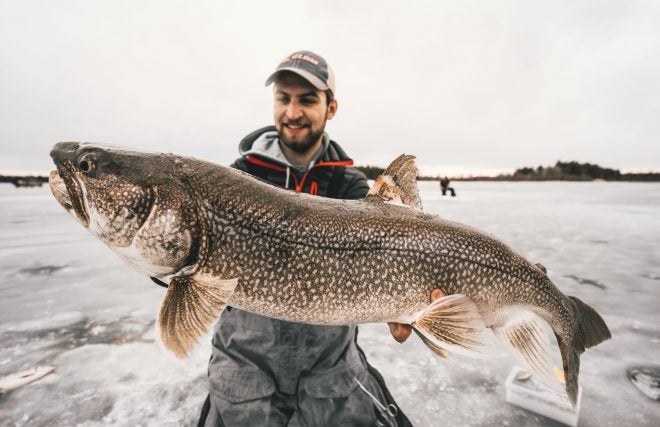 Northern Manitoba is known for its mineral-rich landscape and the plentiful mining opportunities that abound because of it, but what this northern region is more famous for is its ice fishing prospects that are even more profuse. If you want to test your hand at some winter ice fishing or give it a go for the very first time there are innumerable ice fishing operators across this region who are skilled, experienced, and welcoming to everyone. A great place to start would be at Lake Athapapuskow and the Bakers Narrows Lodge. Lake Athapapuskow is unique because it consists of three connected bodies of water in "Big Athapap" to the south, "Little Athapap" in the middle, and finally the "North Arm." Some of the most popular fish in Canada are present in perch, walleye, northern pike, and super-sized Lake Trout which Bakers Narrows Lodge is well-versed in being able to guide you to a successful day on the ice.
Another tremendous ice fishing locale is Kississing Lake where Sharron's Outfitting Service resides. Sharron's Outfitting Service offers cabins, camping equipment, gas and oil, fish storage, ice, fishing tackle and bait, fishing licences, parking, and more along with 40 years of experience in the area to back it all up. Catching some "master angler" sized northern pike and orange finned Lake Trout which Kississing Lake is known for has become almost commonplace with Sharron's Outfitting Service at the helm.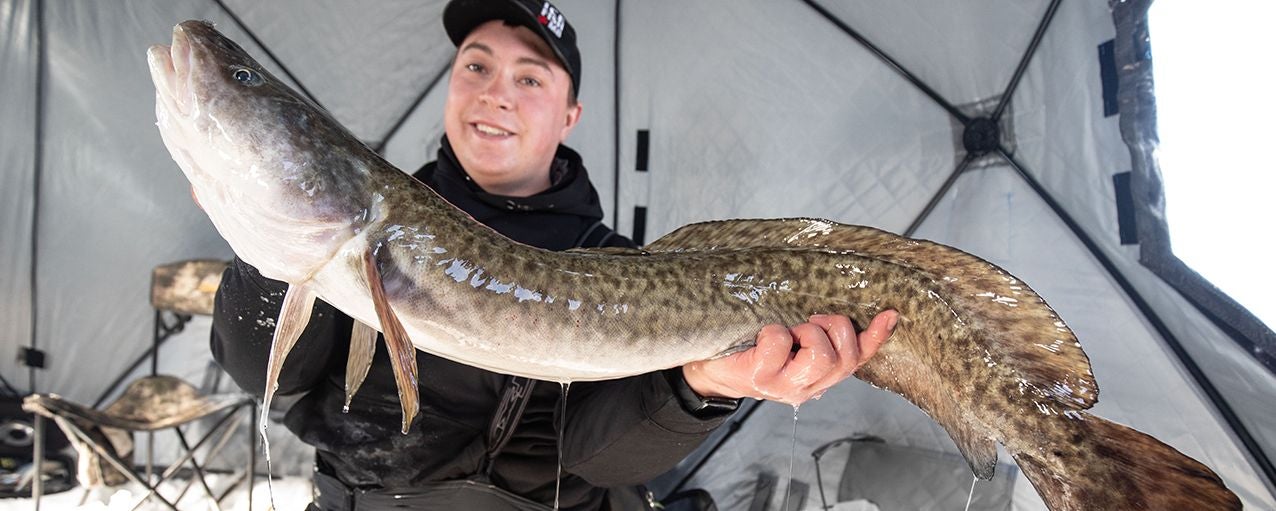 For those familiar with the northern region area of Manitoba, a sure bet to hook into some huge fish would be the Cranberry Chain of Lakes with the revered Viking Lodge at your service. The Cranberry Chain of Lakes consists of a 1st, 2nd, and 3rd Cranberry Lake along with the massive Simonhouse Lake. This extensive, interconnected series of lakes is home to giant walleyes, huge northern pike, and lunker lake trout that have people come from all across Canada to pursue. Viking Lodge will assuredly help you enjoy your stay there as well as find some of these prolific fish, too.
An equal hidden gem is Wekusko Falls Lodge which operates on both Wekusko Lake and Reed Lake in northern Manitoba. Wekusko and Reed Lake are known as a multi-species mecca for all of the walleye, northern pike, lake trout, sauger, burbot, yellow perch, whitefish and tullibee, with stocked rainbow and brook trout lakes close by. With over 1 million acres of productive ice fishing there is always ample room to auger an ice hole and be pulling a variety of fish topside by the end of the day. Wekusko Falls Lodge will make sure of that.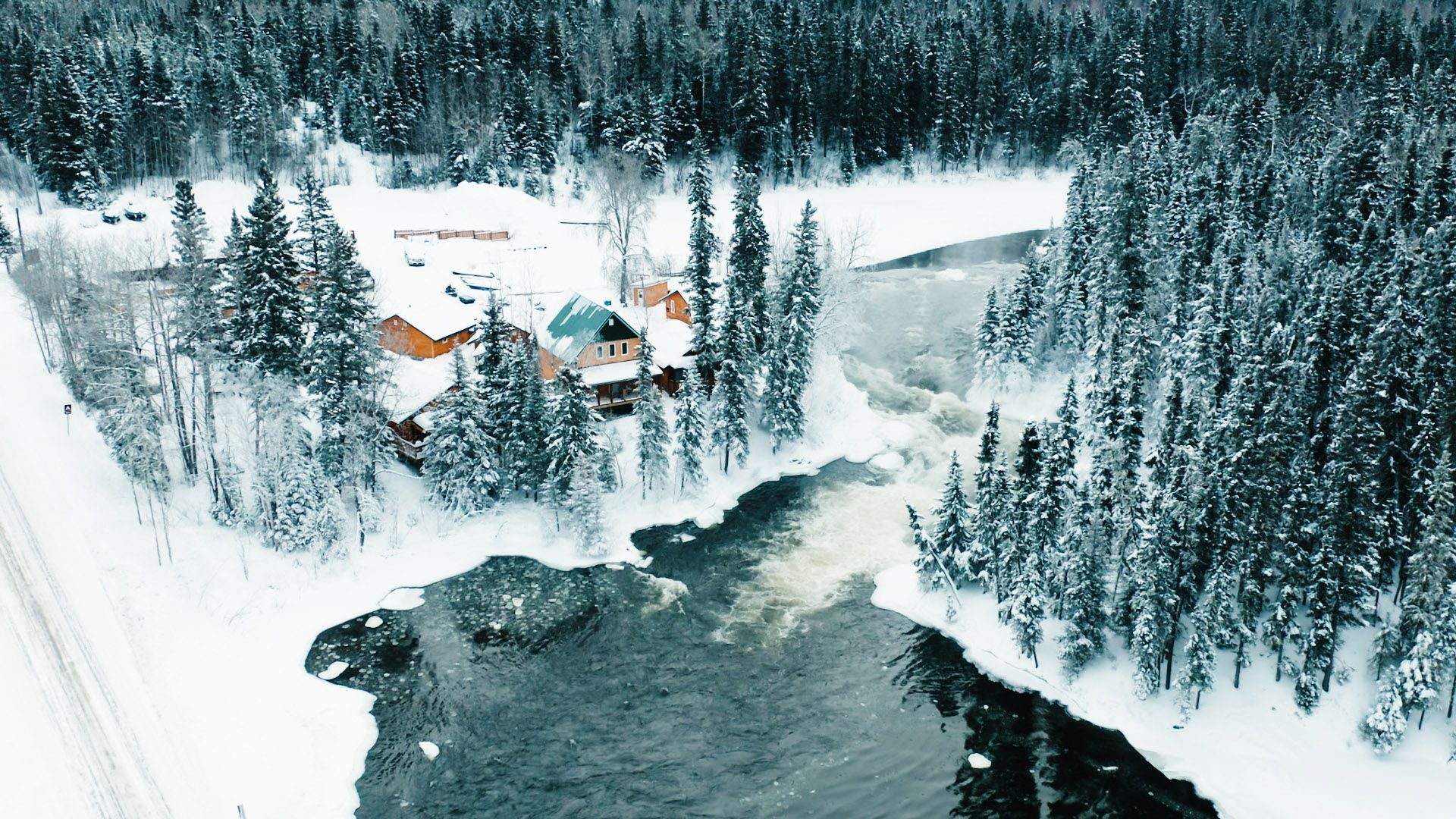 Finally, if you are in pursuit of some massive winter trout you may need to point your compass in the direction of Evergreen Lodge and Resort on the shores of Clearwater Lake, and just a short hop Barbe Lake. Clearwater Lake is renowned for its massive and plentiful Lake Trout, and Barbe is known for its world-class stocked trout fishery.  To the east, you will find Moak Lodge nestled on the shores of the massive Cedar Lake and only a short drive to Foot Print Lake. Cedar Lake offers tremendous Northern Pike and Burbot opportunities and Foot Print Lake has become well known for its opportunity at "The Foot Print Four" which includes catching a master angler size Rainbow, Brook, Tiger, and Brown Trout all in one trip! Either of these lodges offers incredible opportunities for your trip of a lifetime.
While winter might bring colder temps and a bit more white powder outside, that does not mean the chase and excitement of fishing must end. For some, it is only the beginning! Winter ice fishing brings new challenges, stories to tell, and times to enjoy. Get outside this winter and enjoy all of the phenomenal ice fishing the northern region of Manitoba has to offer. In fact, visiting Hunt Fish Manitoba is a terrific place to start planning your next trip.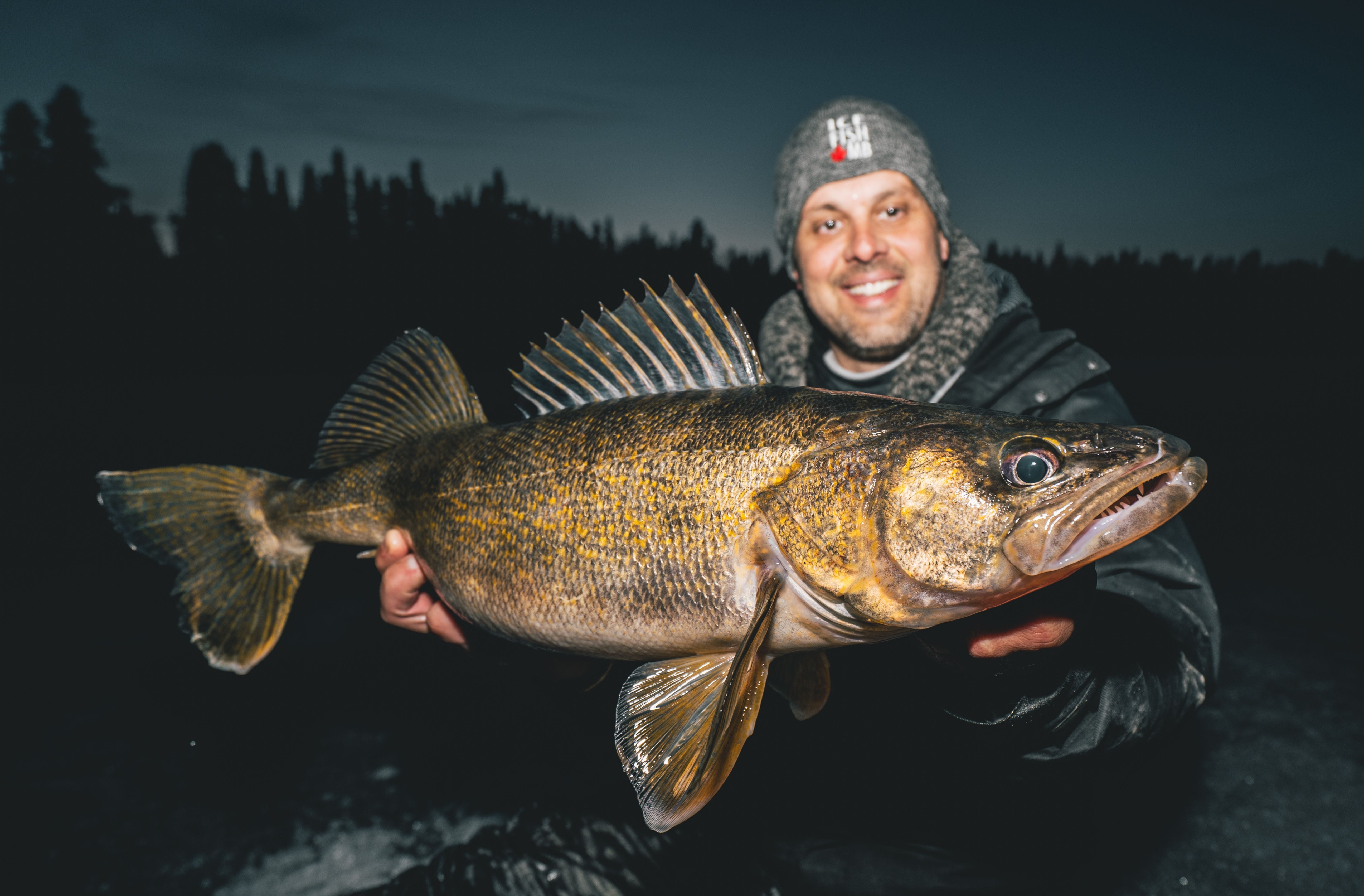 Source Link