Ever wanted to explore the best hiking in Europe? Like traversing towering mountain ranges, taking a dip in an alpine lake, and shaking up in alpine huts? Us too. To ease our wanderlust (for now) we came up with the ultimate adventure bucket list of the best peaks to climb and mountain cities to explore judged on the unforgiving scale of least to most epic.
Ready to plan an international hiking trip? Here's our rundown of the best hiking in Europe.
And as it goes in all of the destinations we share, please practice good trail etiquette and remember to Leave No Trace. This means packing out all of your garbage, being respectful to others on busy trails, and following the established rules. 
The Black Forest Mountain Range
Where: Southwest Germany near the border of France
This is a mountainous area of southern Germany and is home to the region's highest peak outside of the Alps, Feldberg Mountain. In the warmer months, visitors can hike through the Black Forest's Westweg Trail on the European Long Distance Trail E1 which traverses through several different European countries.
The Westweg Trail will take you through a scenic lush green landscape dotted with tiny villages that are often known as the inspiration for the Grimm Brother's Fairy Tales. In the winter, skiing the nearly 5,000 foot high Feldberg Mountain looks like a European winter fairy tale in its own right and is certainly a stopping point that's not to be missed on your European Mountain Bucket List. Other bucketlist-worthy hikes include the Zugspitze Massif in the Bavarian Alps and The Harz Mountains in Northern Germany.
High Tatras, Carpathian Mountain Range
Where: Northern Slovakia
The Carpathian Mountain Range in Northern Slovakia towers over most other peaks in Eastern Europe, with the High Tatra range being one of the tallest and most beautiful among them. Envisioning the High Tatras means picturing ultramarine alpine lakes and sprawling meadows, jagged peaks, and pine forests that are fit for hiking in the summer and skiing in the winter. This wild and isolated landscape is also a National Park that gets pretty crowded with tourists eager to experience this beautiful place, so plan ahead!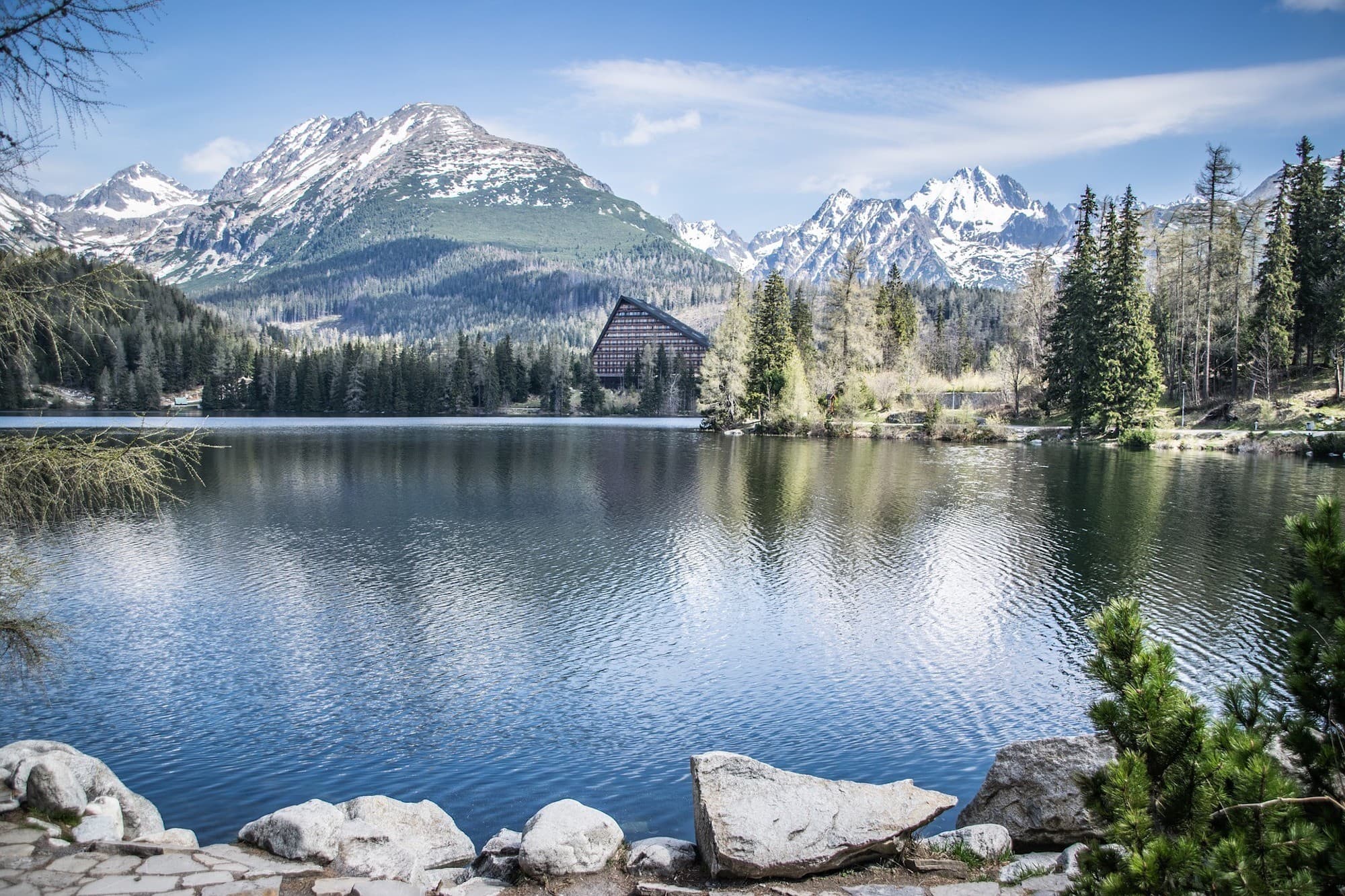 Picos de Europa National Park
Where: Asturias, Northern Spain
Surreal, iconic, and jaw-dropping are three words that are best used to describe Spain's Picos de Europa National Park. Carved out of glaciers over 300 million years ago, the craggy limestone peaks of Picos de Europa feel ancient and almost prehistoric. The top trails we're dying to check off our European Mountain Bucket List are, the Ordiales Scenic Balcony Trail, Covadonga Lakes Circuit, and the steep but beautiful Cares Route.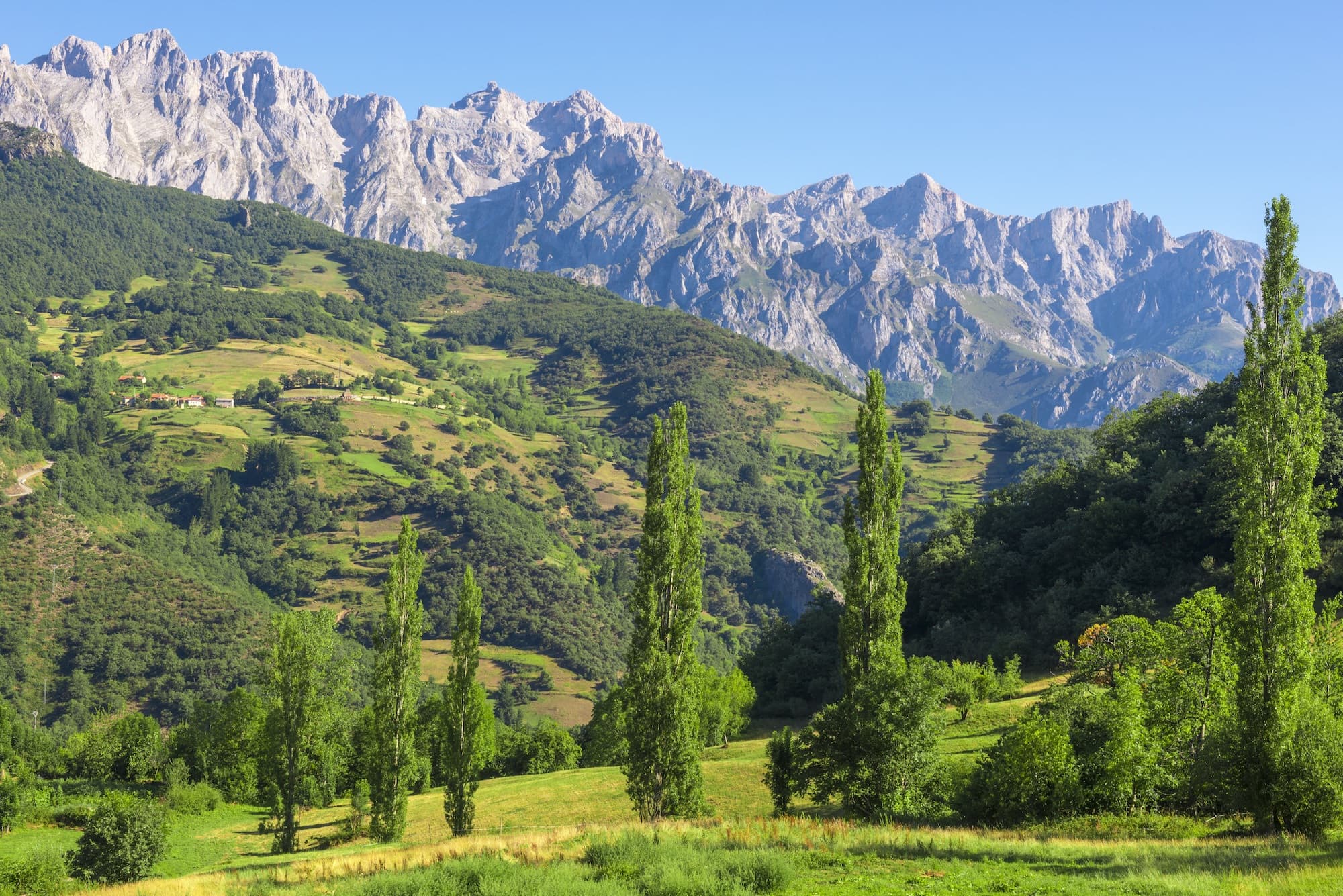 Hardangervidda National Park
Where: Southern Norway
Why is the Hardangervidda National Park on our list of the best hikes in Europe? Two words: Wild. Reindeer. Oh, and of course, mountains, alpine lakes, and its sprawling plateau too. This geologically diverse region of Norway is famous for its arctic flora and fauna that inhabit the alpine meadowlands of the Hardanger Plateau which is flanked by the Harteigen, an iconic flat-topped peak that rises out of the flat glacial landscape. Doing a day hike or multi-day hike on the Hardangervidda Transverse is arguably the best way to explore the region but cross-country skiing comes in at a close second. Either way, you can't go wrong.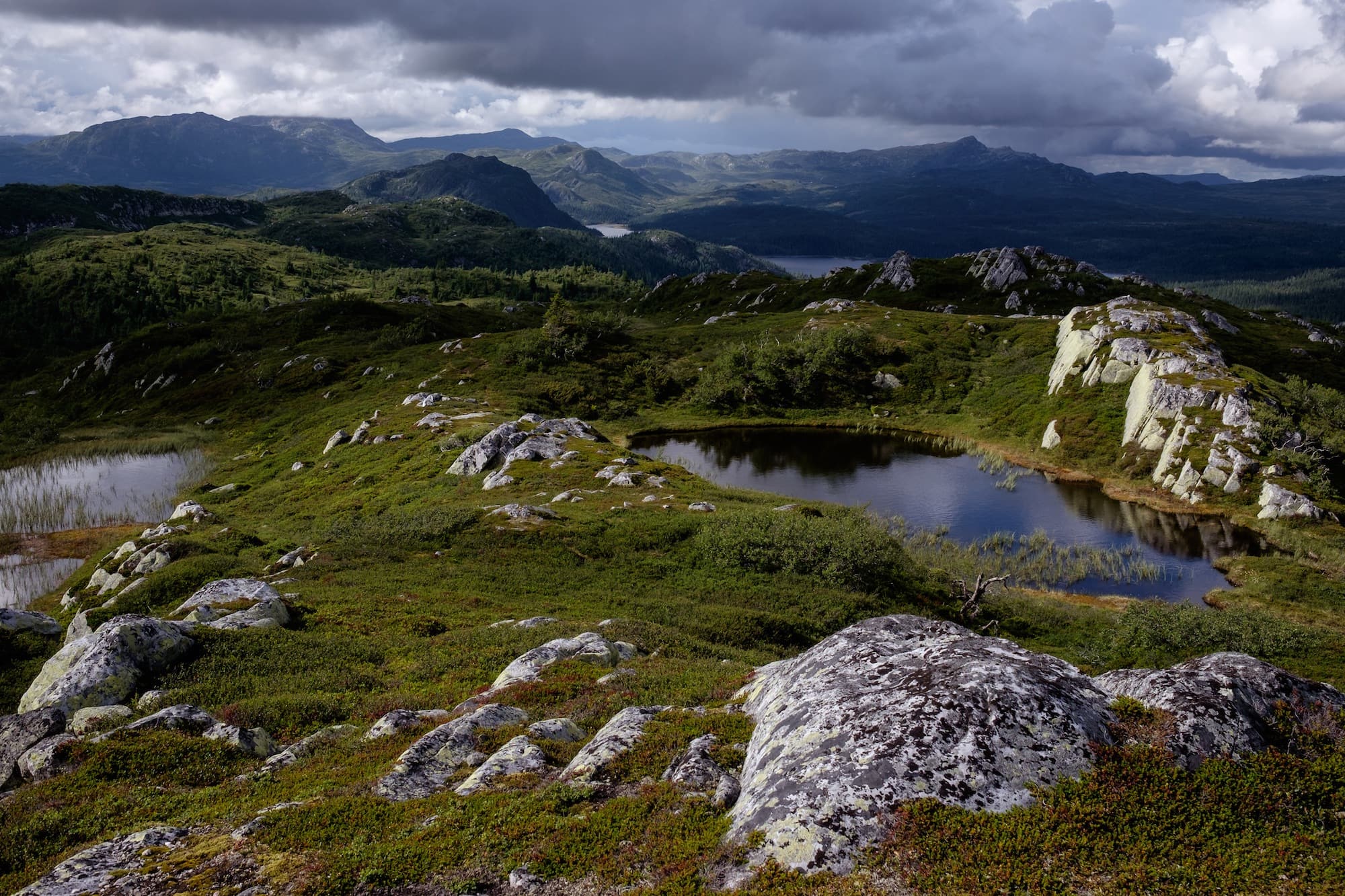 Arthur's Seat
Where: Edinburgh, Scotland
This well-known Scottish hill is not quite a mountain but still earns a spot on our Europe hiking list thanks to its fascinating history and reputation as a mythological (and geological) monument. Just shy of 1,000 feet high, legend has it that this hilltop was possibly the home of King Arthur's castle and court of Camelot. As one of three, Arthur's Seat is the highest peak above the city of Edinburgh near the famous Edinburgh Castle, so climbing up all 823 feet to Arthur's Seat will give you access to breathtaking panoramic views of the city. It's also a popular rock climbing spot but just make sure you get a pass before you head out.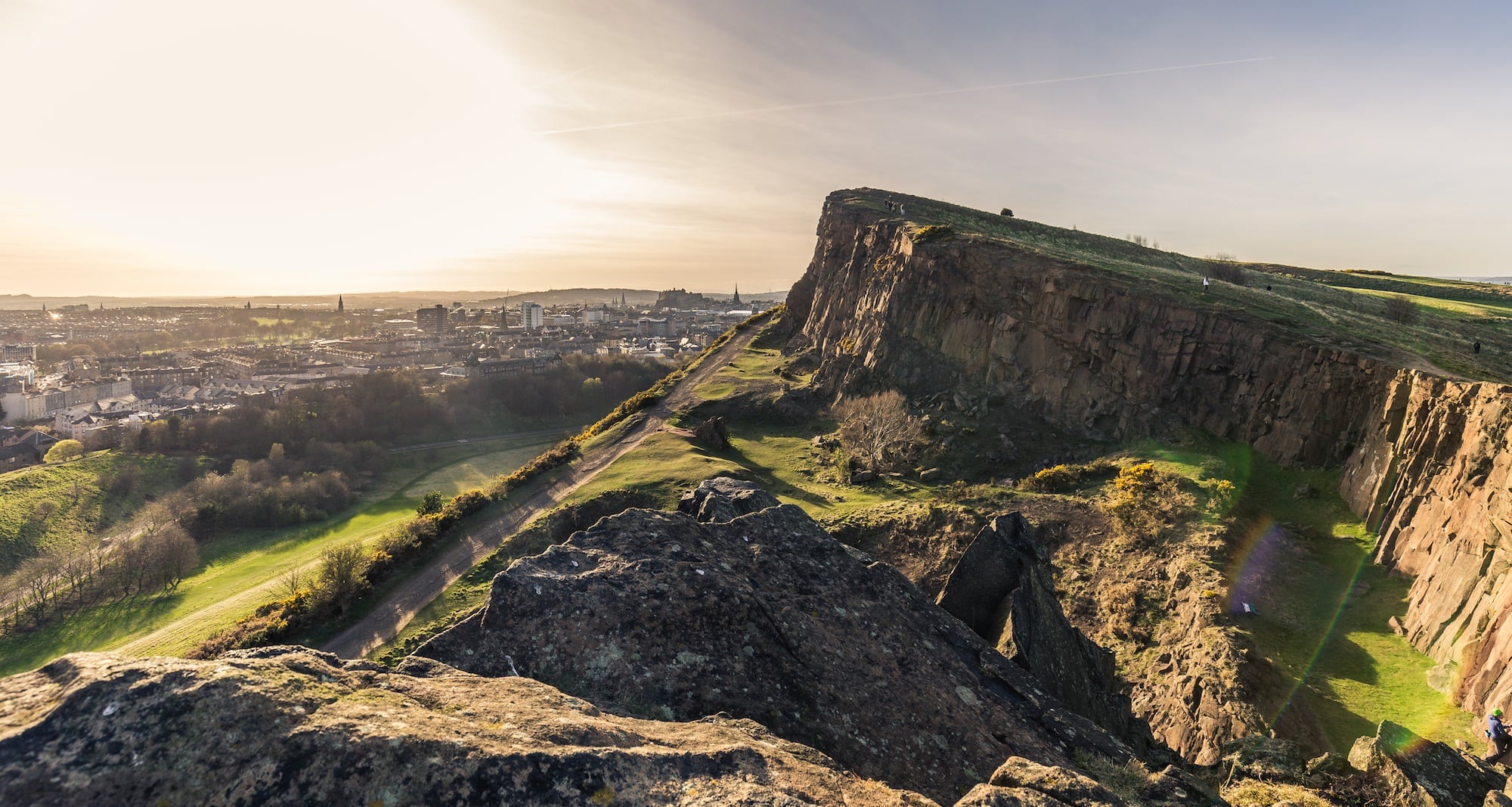 The GR20 Trail
Where: Corsica
Affectionately known as "the toughest trek in Europe", The GR20 is the ultimate item to be crossed off your European hiking bucket list. This 112 mile-long trail runs straight through the center of the Mediterranean island of Corsica complete with rugged alpine terrain, crystal clear pools, and Mountain Huts or refugios for shelter and resupply. While it is challenging the trail is known for being popular and well-marked, so all you need is plenty of determination and of course a well-packed backpack with the backpacking essentials to make it through! Bon voyage!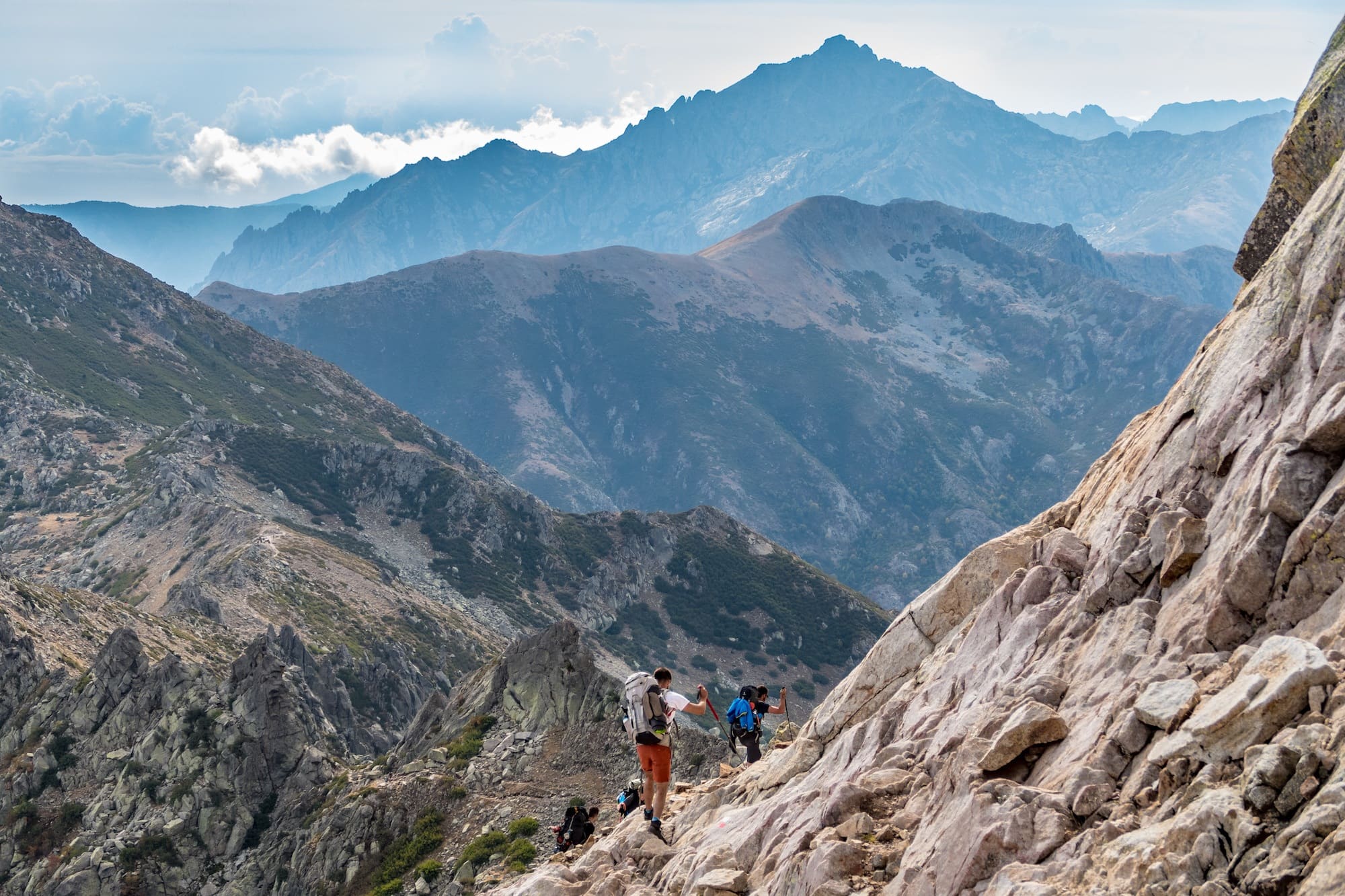 Saint-Gotthard Massif
Where: The Swiss Alps, Switzerland
Wild meadows, sapphire lakes, perched villages, and craggy peaks — it's nearly impossible to pick just one spot in Switzerland's alpine region for the best hikes in Europe. However, with hundreds to choose from it's definitely worth visiting the Saint-Gotthard Massif mountain range and the town of Andermatt.
A quintessential Swiss Alpine village, Andermatt boasts idyllic scenery plus easy access to the Gotthard Hiking area that has over 60 blazed trails through the Saint-Gotthard Massif range. It's a great spot for taking in Switzerland's iconic natural beauty and practicing your yodeling, of course.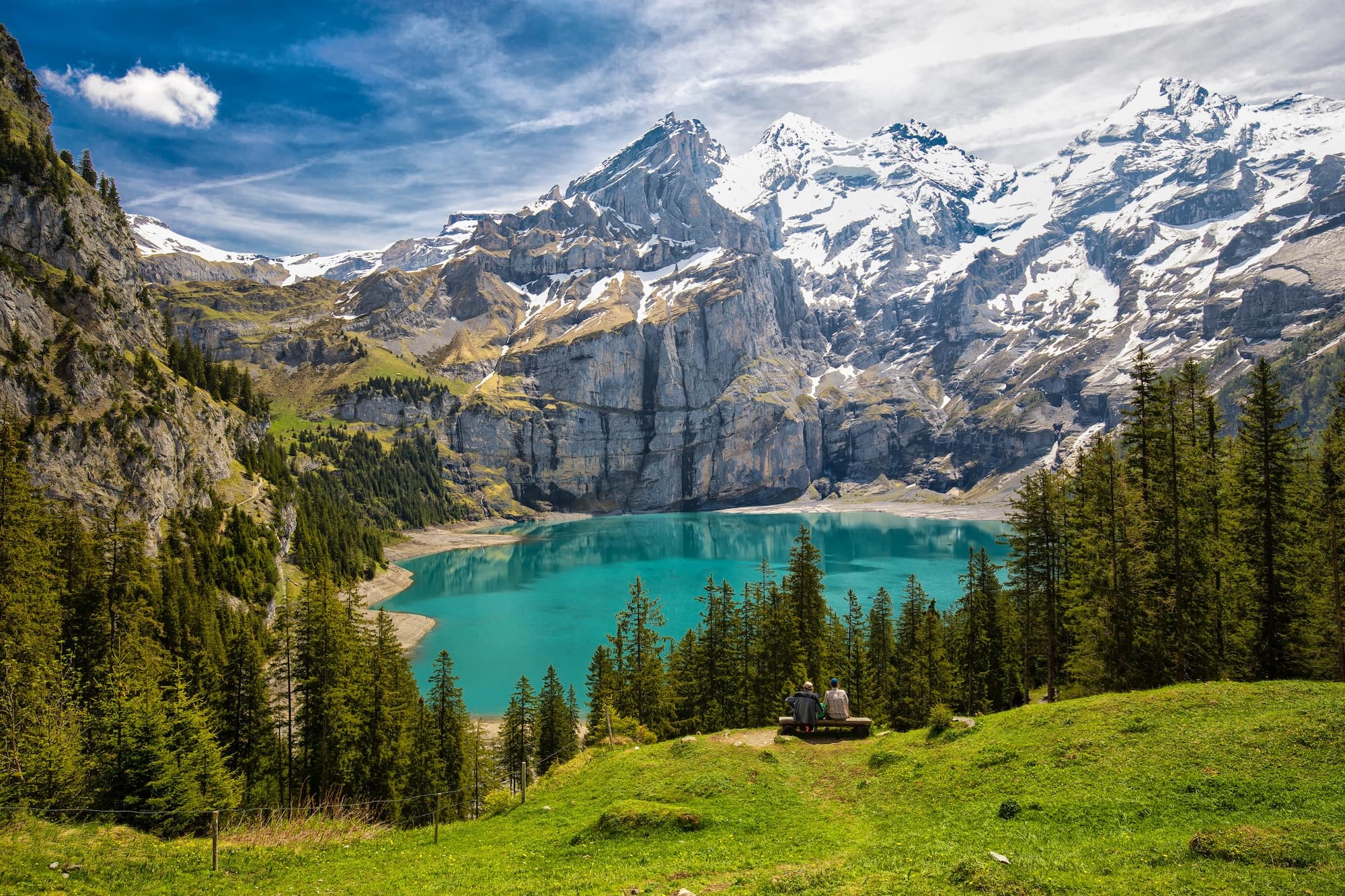 Stara Planina Mountain, Botev Peak
Where: Central Bulgaria
Located at the foot of Botev Peak, the highest point of Stara Planina Mountain, the Raiskoto Praskalo waterfall, requires an arduous, 5-hour hike that's totally worth the trek. Raiskoto Praskalo translates to, "a sprinkle from heaven" with a stop at heaven itself along the way. Rai, the trail's mountain lodge offers relief for tired hikers and a bed for the night should you need one. It's easily one of the most beautiful spots on the Balkan Peninsula and an often-overlooked location that's overshadowed by other famous European peaks.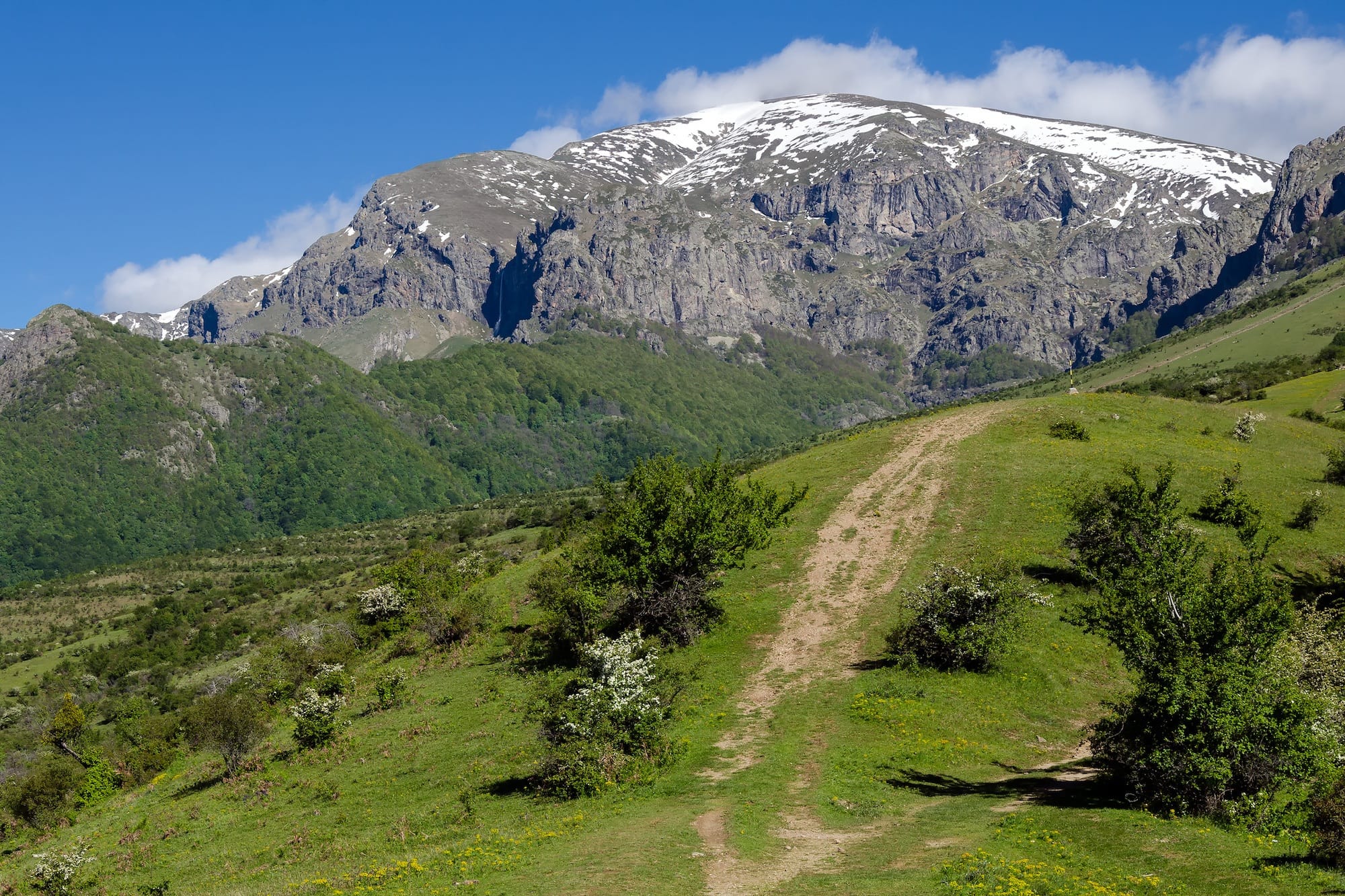 Cinque Terre Coastal Trail
Where: Cinque Terre, Italy
More than just your computer's background image, Cinque Terre's coastal locale is also home to a National Park with trails linking each seaside town together. It's not just a European Mountain Bucket List but a sole Bucket List item for many — a walking footpath that connects each of the scenic five towns? Well, that's simply a cherry on top. From paved brick staircases to rocky switchbacks, it has diverse terrain that can be challenging so be prepared and wear good shoes (or you'll get turned away!), pack the essentials and enjoy the view!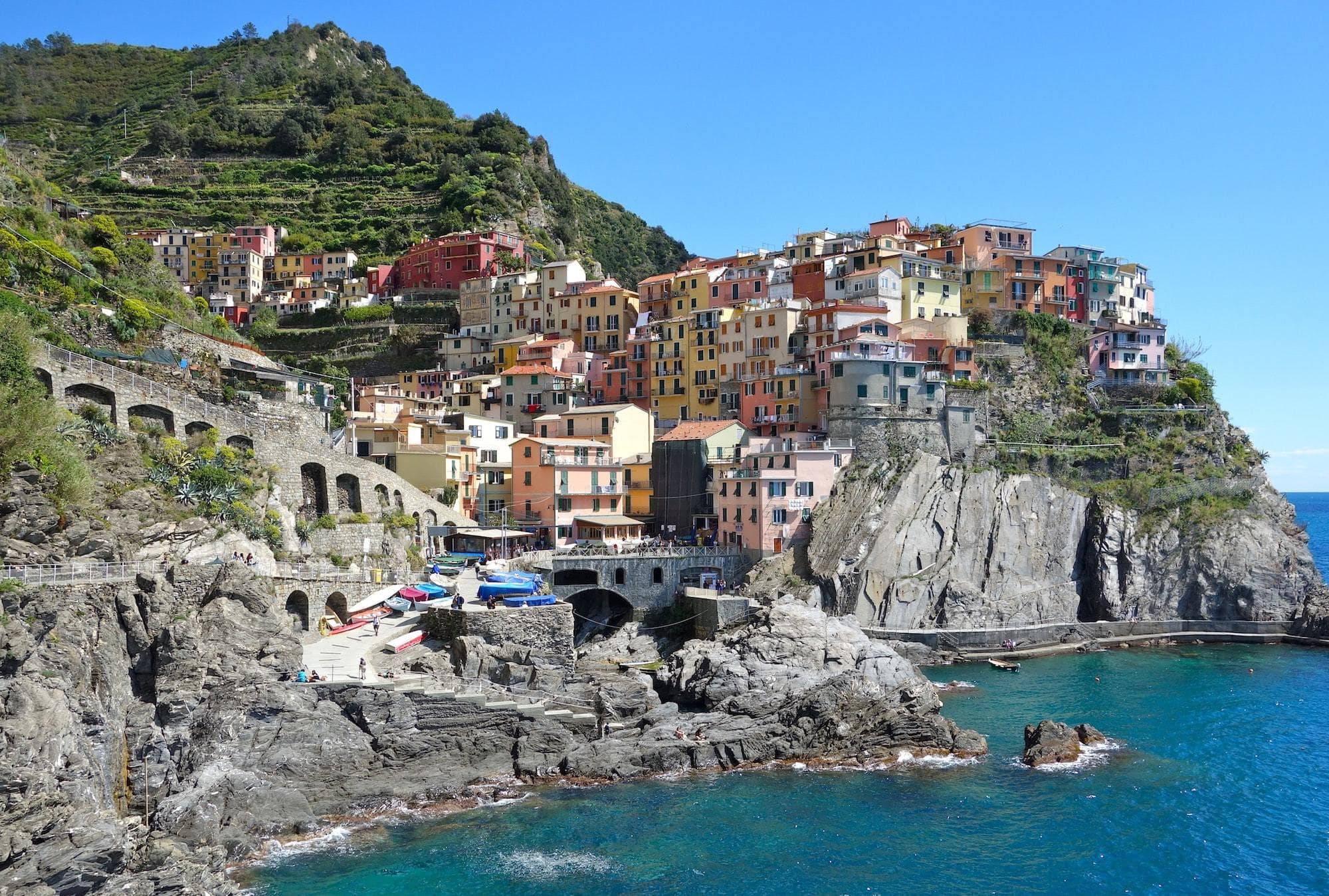 Tour du Mont Blanc
Where: Swiss, French and Italian Alps
Take on all three of Europe's iconic alpine mountain ranges on this multi-day backpacking trip around Mont Blanc Massif, which offers some of the best hiking in Europe. You'll certainly want to be prepared as it is an 11-day trek that covers over 100 miles (170km) across varying alpine terrain and over 3,000 feet vertical gain. Thankfully, there are mountain huts and shelters along the route where you can bunk down for the night and get enough rest to start your next day!