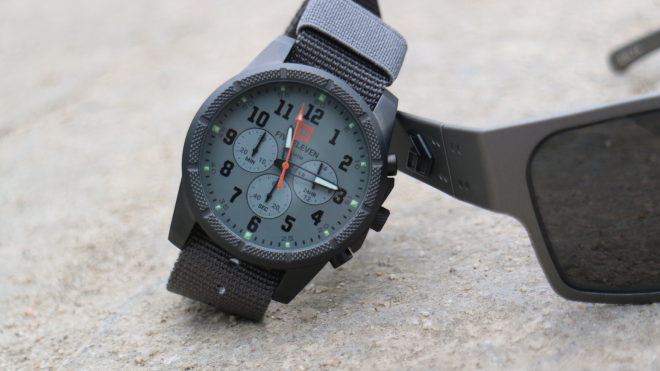 I always put performance and practical capabilities first when it comes to selecting my gear. The only exception to this is with watches. We all carry phones, as Paul Rudd pointed out in Forgetting Sarah Marshall. This is why watches, for me, fall more under the category of jewelry. A nice watch can elevate a t-shirt or jeans, and make it feel well put together and intentional. On the other side of that, the wrong watch can make your suit look like you bought it from a North Hollywood homeless encampment. Finding the right balance of attractive, practical, and timely isn't just for dating. To find that balance for me, I decided to take a look at the 5.11 Tactical Outpost Chrono Watch.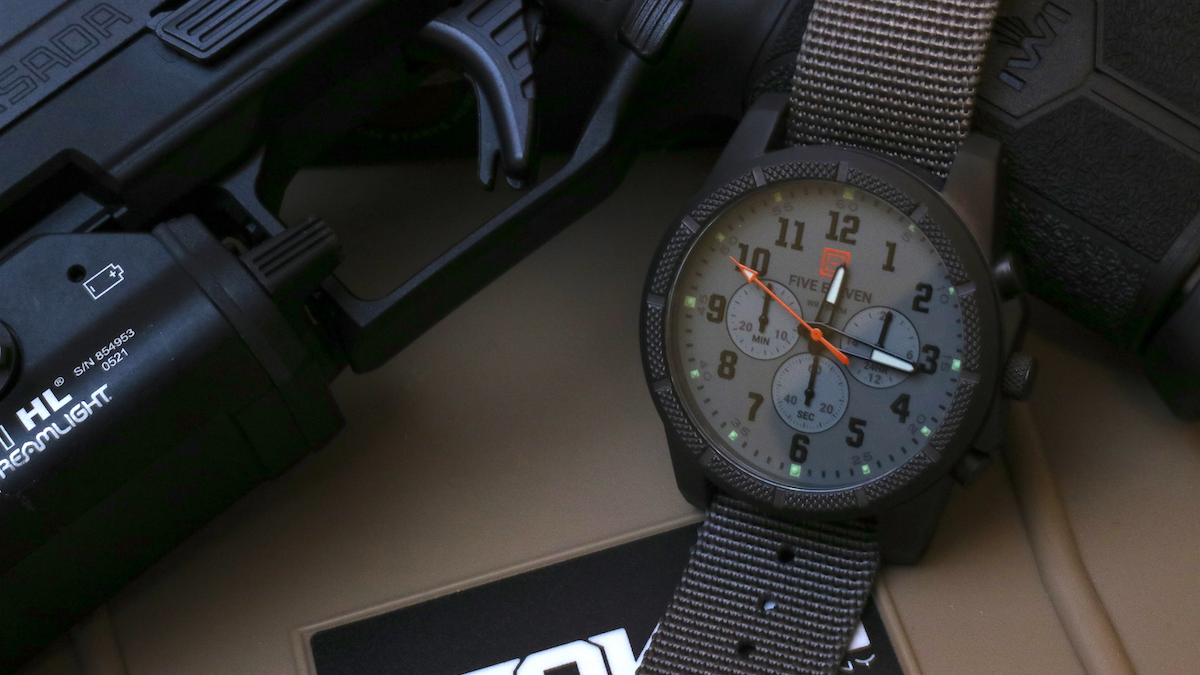 The 5.11 Tactical Outpost Chrono Watch: Specifications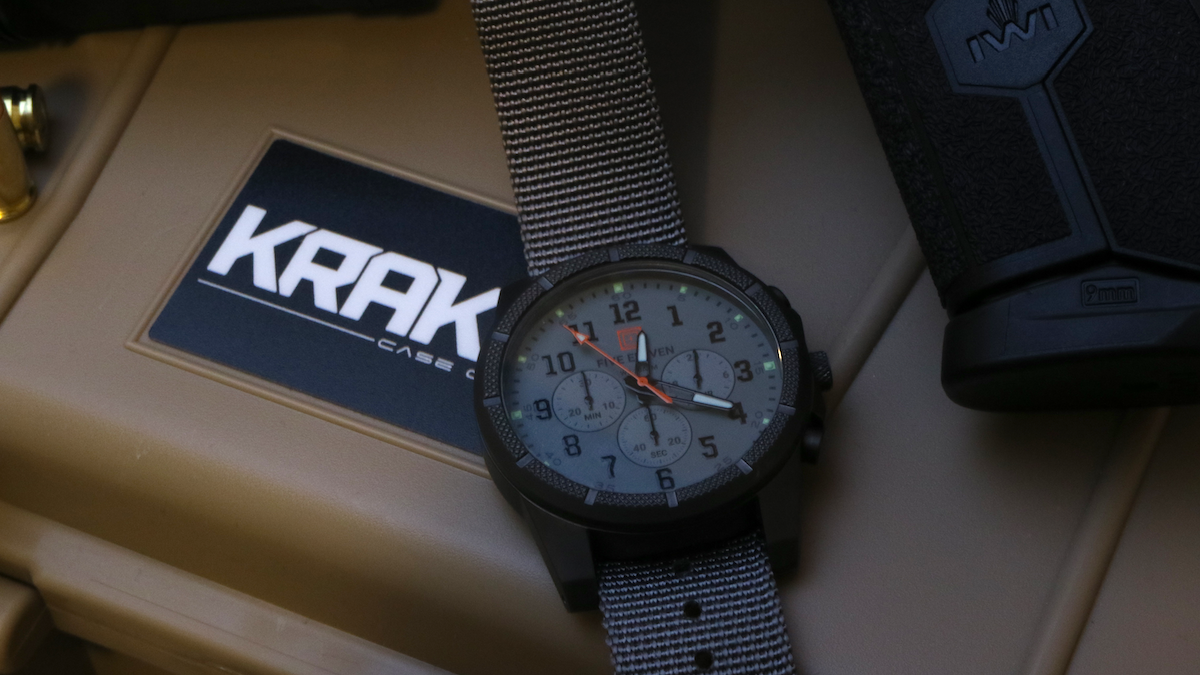 Display:

Analog

Color:

Storm 

Body:

Stainless Steel

Band:

22mm webbing

MSRP:

$125.00
Calm Before the Storm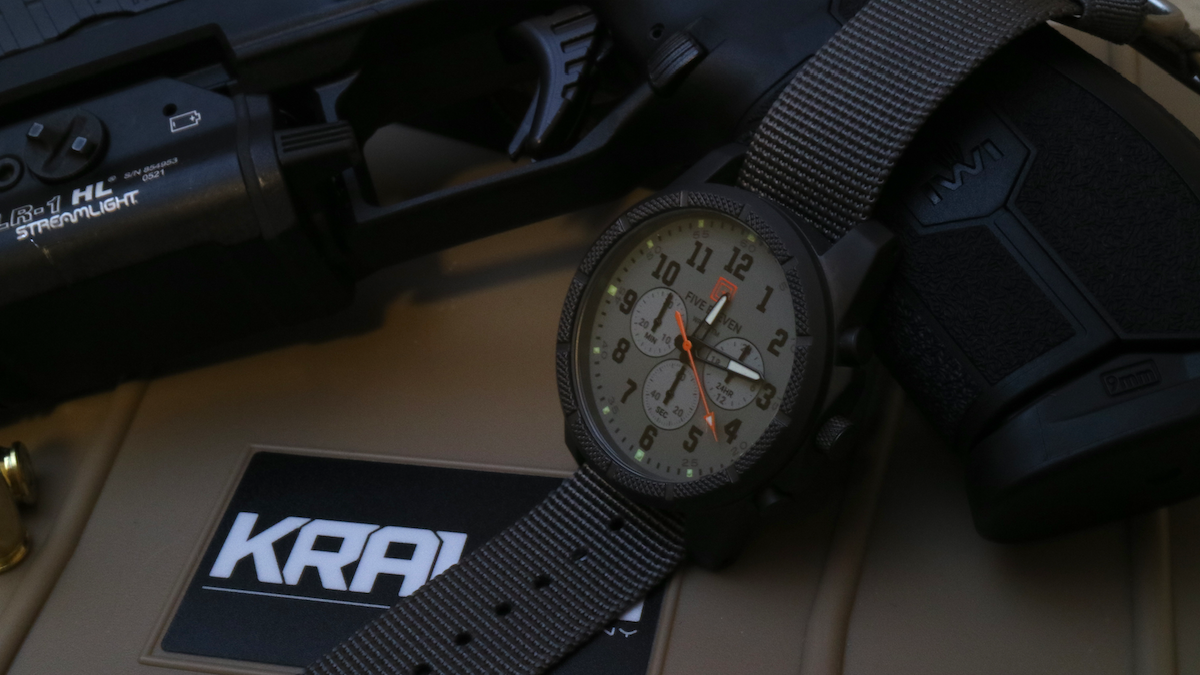 The Outpost Chrono Watch from 5.11 Tactical is also available in Tac OD, like in my review of the Division Digital, but I opted for Storm. The color on the website looks like a plain light gray, but it's much more of a stone gray in person. The face displays the 12-hour clock on the main dial. There are also three small dials. Two of them are for the timer function and the other displays the 24-hour clock.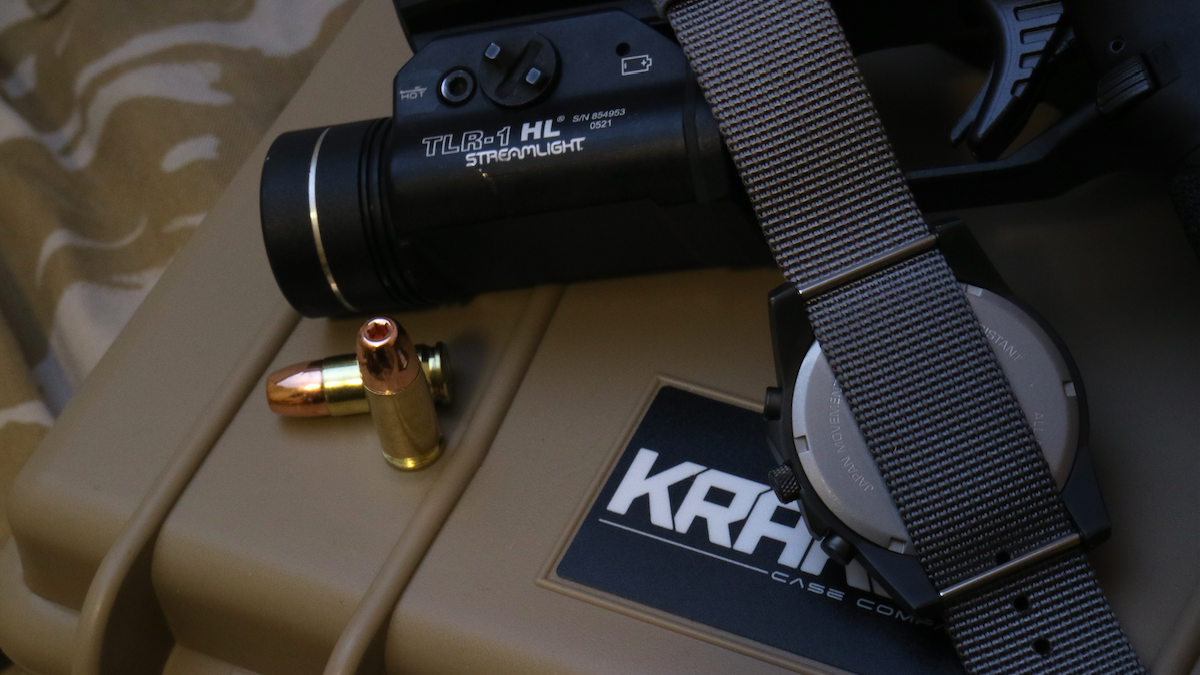 The body is stainless steel and it feels like it. Compared to some of my simpler watches, it's pretty heavy. The 22mm band is strong enough; however, the watch doesn't feel like it's sagging or pulling on your wrist.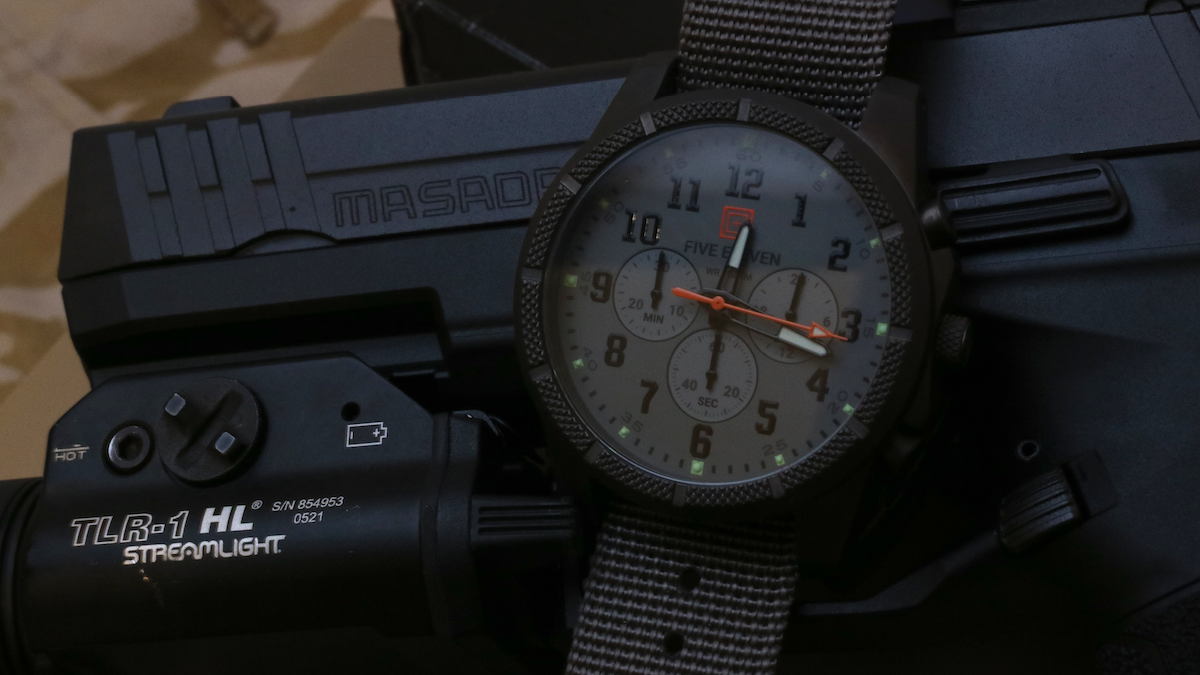 The hour, minute, and second hands glow in the dark and the Outpost uses a pull-type crown for adjusting the time. In what seems like an intentional design, the knurling on the outside edge of the watch face looks similar to the pattern of the webbing band. This attention to detail is what I look for to set apart less expensive watches like this one. They'll all function, but where were the focus and care placed? The Outpost had extra attention given to its looks and I'm glad to see it.
Wearing It Out… Post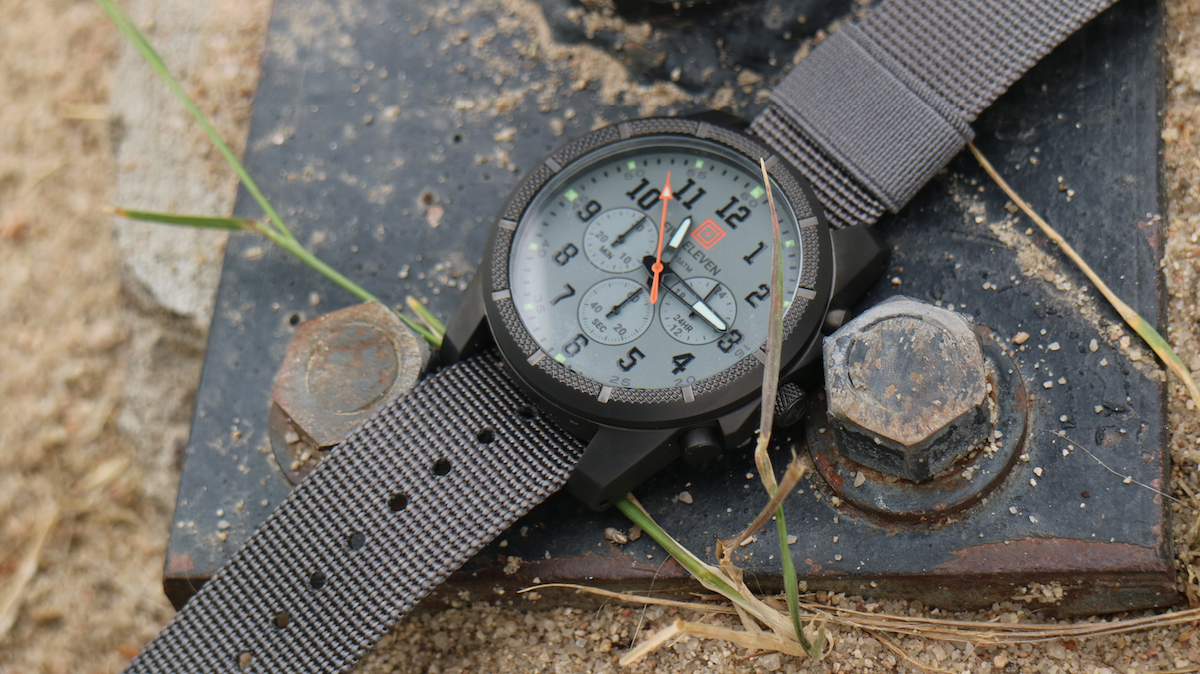 I was drawn to the Outpost Chrono because of the way it looks, but was pleasantly surprised to find that its beauty is more than skin deep. The Outpost is driven by a Japanese movement. The luminous material that's embedded in the hands works well. Thanks to the luminous squares next to each number, it's possible to tell the time in very dark conditions, and also helps in dim ones.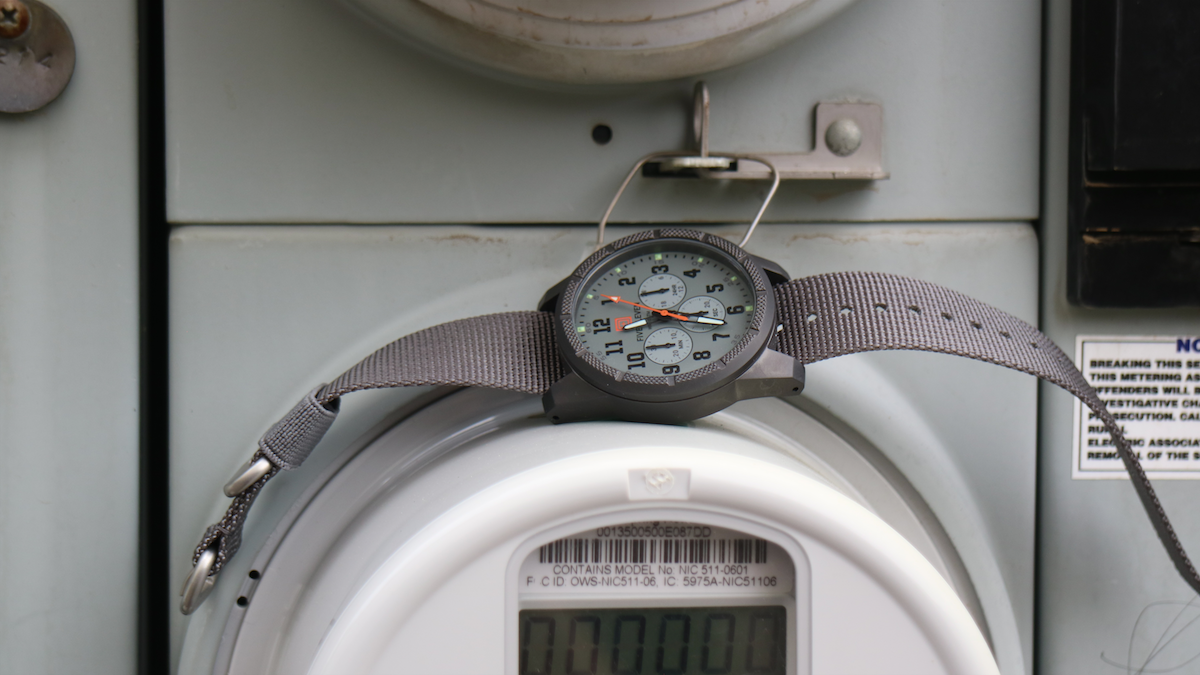 The watch is water-resistant as well. I often find myself playing in a nearby stream with my son, and it's nice having a way to tell the time without having to worry about ruining my phone or a more fragile watch. The Outpost isn't the most lightweight watch I've worn, but the trade-off is the confidence that you can bang it around without killing it.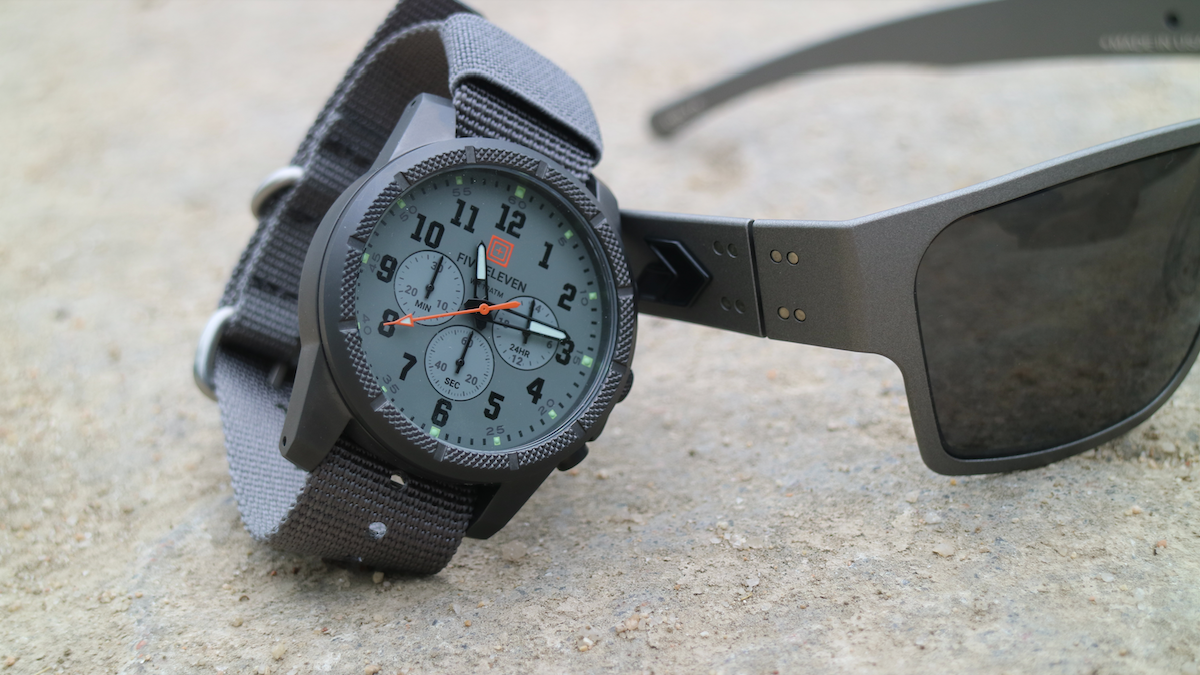 I also reviewed the Division Digital Watch recently which was packed full of features. That's nice to have, but can also be a bit complicated at times. If you want a simple watch, this will be more your speed. The stopwatch feature is useful and simple to use. Hit Start/Stop to make it start. Hit Start/Stop to make it stop. Hit Reset to reset it. It's pretty hard to mess up. The elapsed time is displayed using a minute and second dial.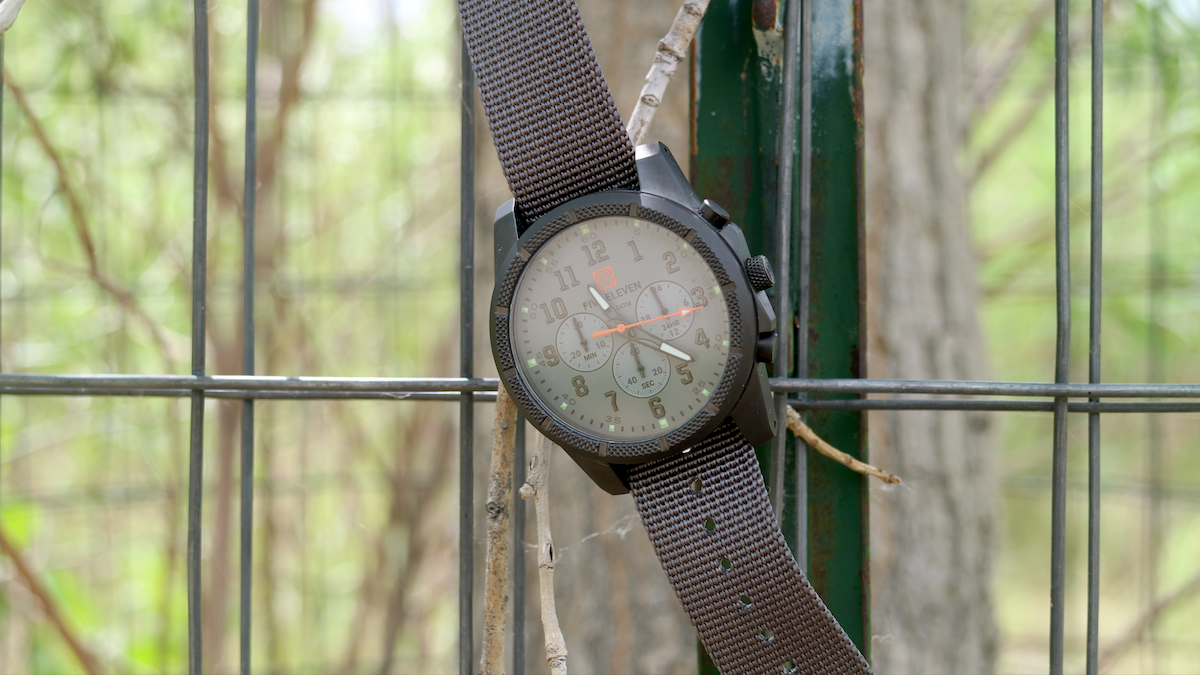 As a father of a toddler and a brand new baby girl, dates feel like a thing of the past. Fortunately, my mother-in-law is in town and helped my wife and me escape for an evening. Getting a bit dressed up, the Outpost fit right in. Whether you're wearing a suit or jeans, the watch looks sharp. Being out at night, the illumination in the hands made it easy to tell when it was past our bedtime and time to return to the circus.
Our Time is Up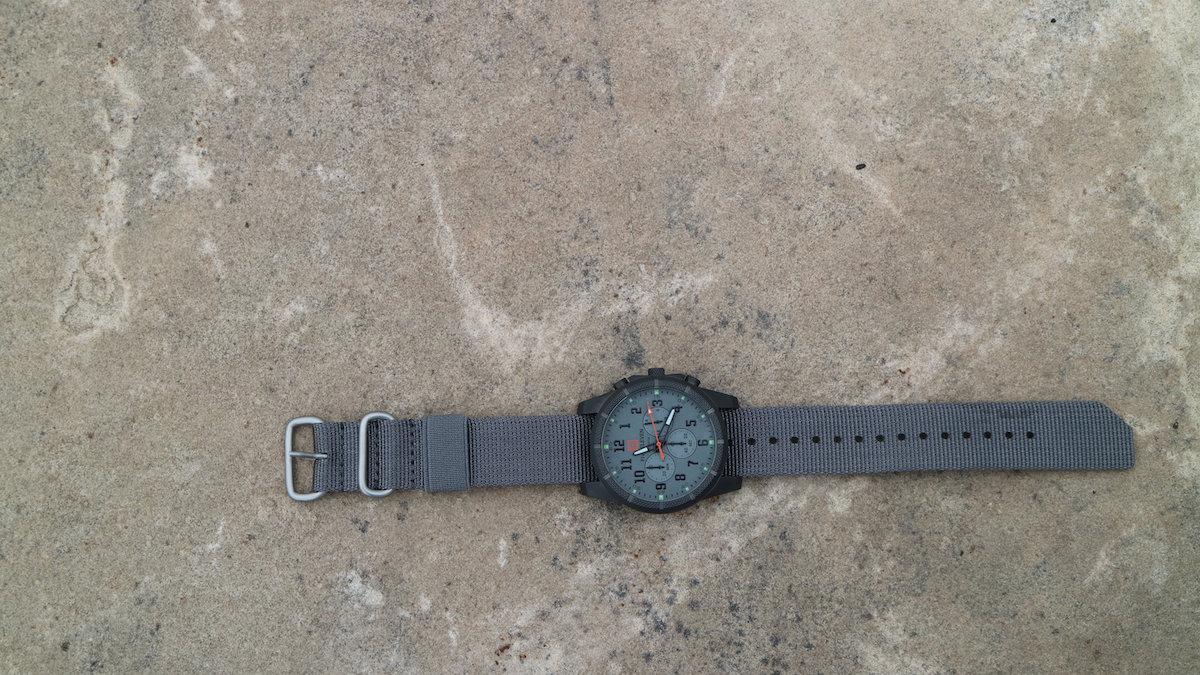 The color scheme being varying shades of gray made my colorblind heart happy, but also made the black numbers and white luminous material very fast to pick up. I read this watch just as fast as my digital watch. A also really like the simplicity of the band. Those who are working to gain or lose weight will appreciate how easy it is to adjust for frequently changing dimensions.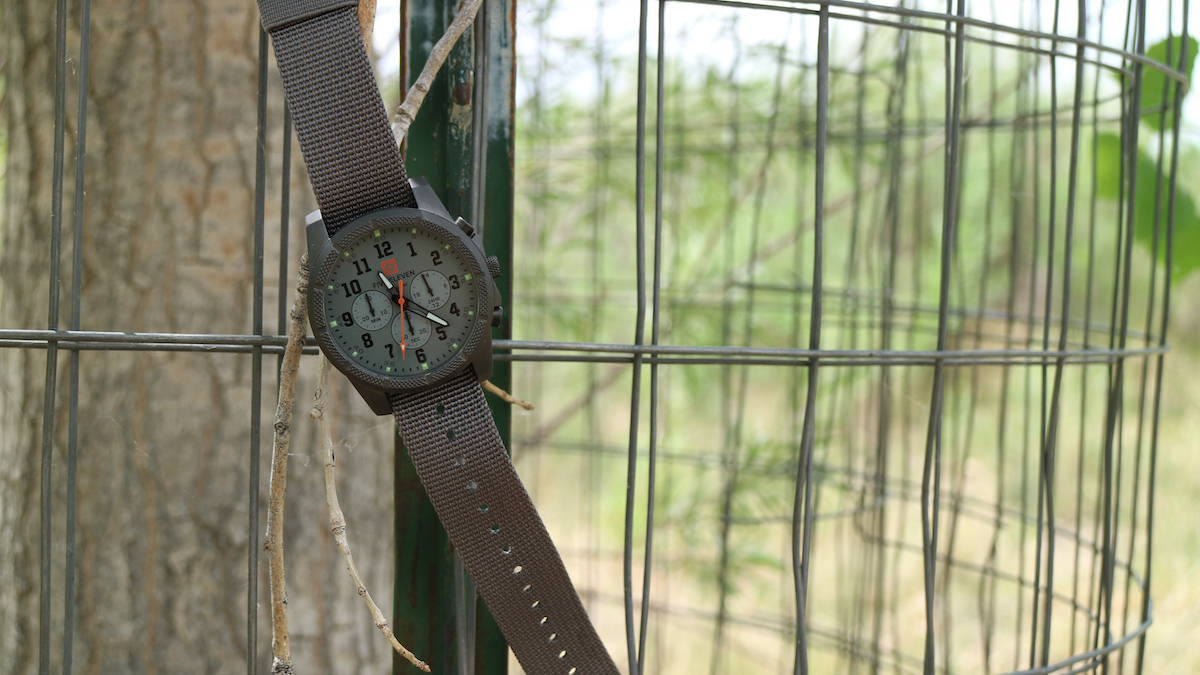 The 24-hour clock dial is a nice touch; however, as someone who uses that clock in my daily life, I wish it was larger. Unfortunately, that would throw off the balance of the face. It's a small issue, and pretty specific to me, but I just thought I'd bring it up.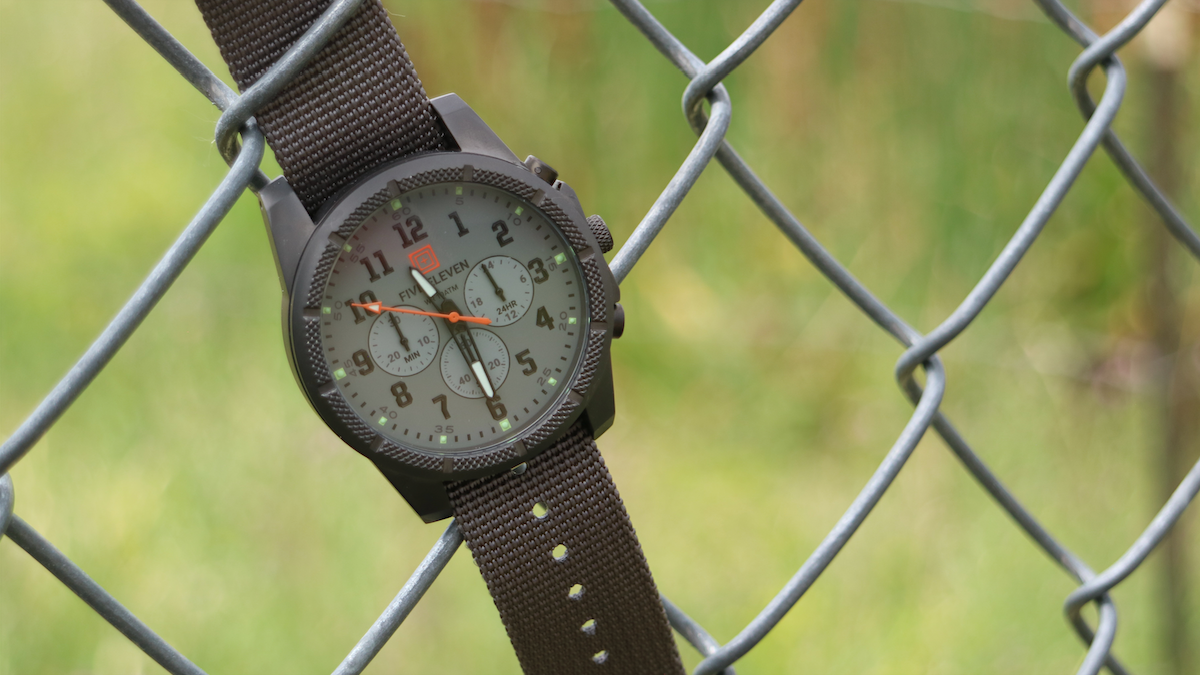 If you'd like to check out the Outpost Chrono Watch for yourself, head over to 5.11 Tactical's website. You can find all of the specs and details that you need. While you're there, make sure you follow along on all of 5.11's social media pages. You can find them on Facebook, Instagram, Twitter, Pinterest, and YouTube. Stay fly!