Winter is right around the corner, and temperatures are already dropping. If you plan on doing any work outdoors, you need clothing that can handle it and keep you warm. Introducing the new 5.11 Tactical Atmosphere Regulator System.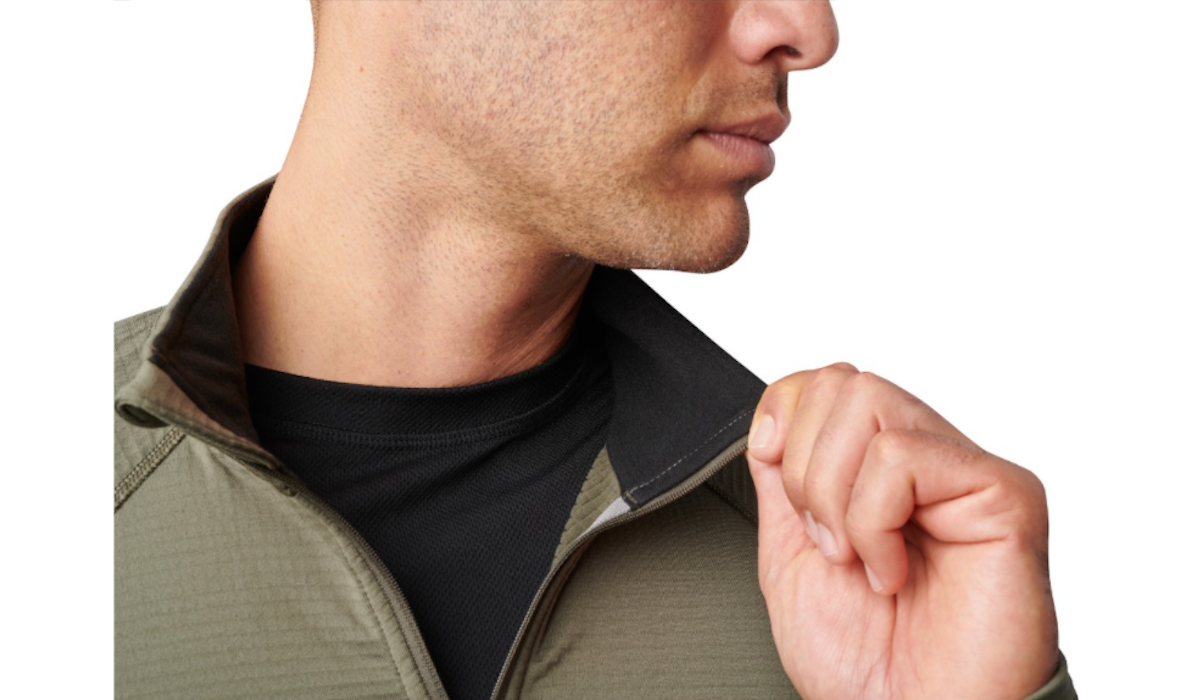 5.11, Inc., the global innovator of purpose-built apparel, footwear and gear, today announced the release of several exciting new products for Fall 2021 that are designed to meet the needs of outdoor adventurers, public safety professionals and tactical enthusiasts. The newly released items are available online and in-stores now.
5.11 Tactical's NEW Atmosphere Regulator System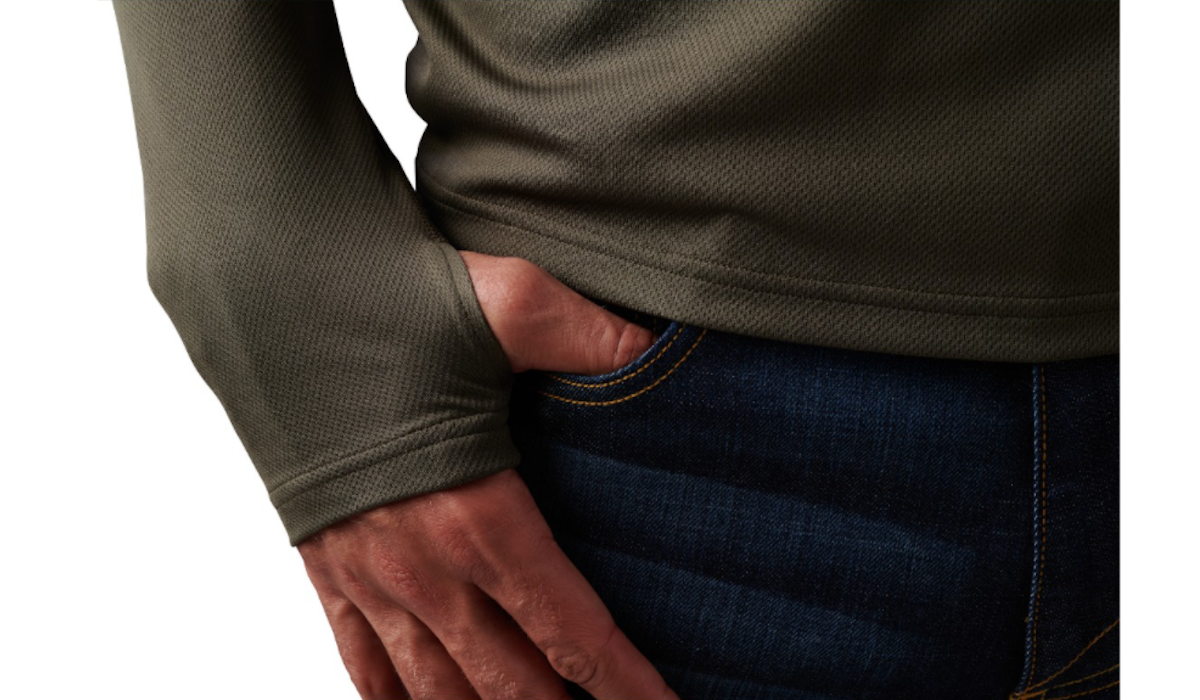 5.11's Atmosphere Regulator System is built for cold weather. Layering gives you the ability to scale up or down, depending on your current needs.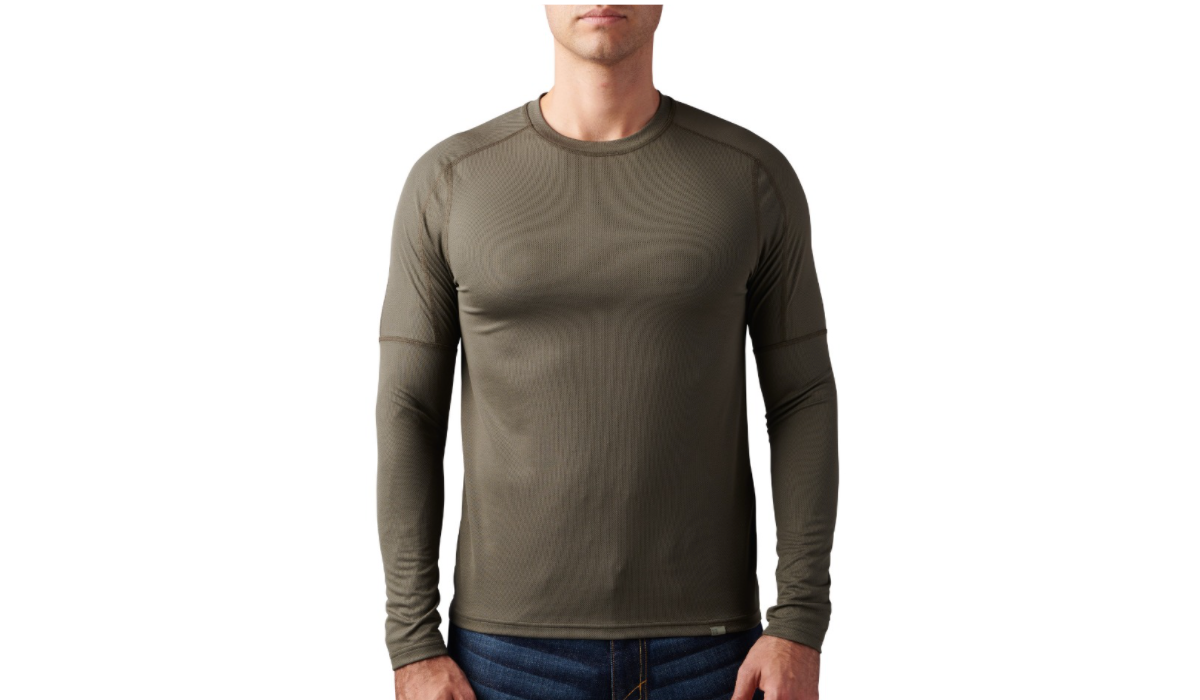 The Tropos Baselayer Top is built to sit directly against your skin and keep it protected. The polyester/Graphene blend keeps users comfortable due to its moisture-wicking and thermal regulation properties. The shoulders feature raglan construction for added durability, while the thumbholes keep your sleeves from riding up. MSRP is $45.00.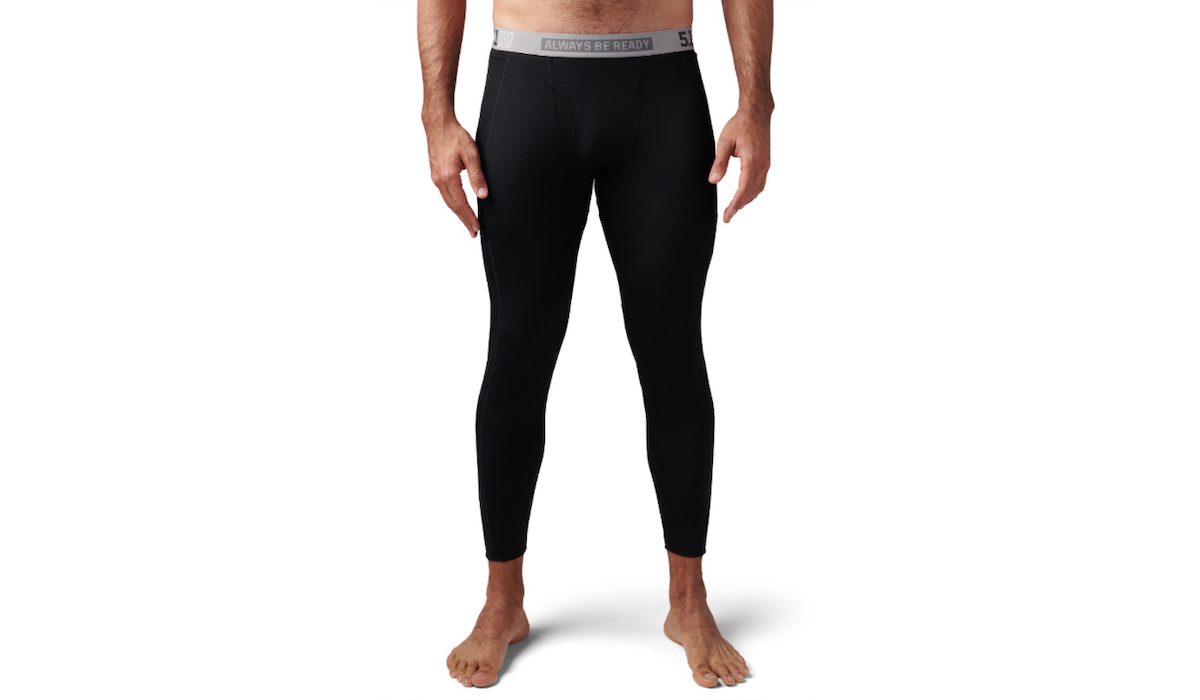 This baselayer is made of a polyester, Graphene blend with moisture-wicking and anti-odor technology. They use flatlock seams to keep you comfortable. They also feature a gusseted crotch for increased range of motion. MSRP is $45.00.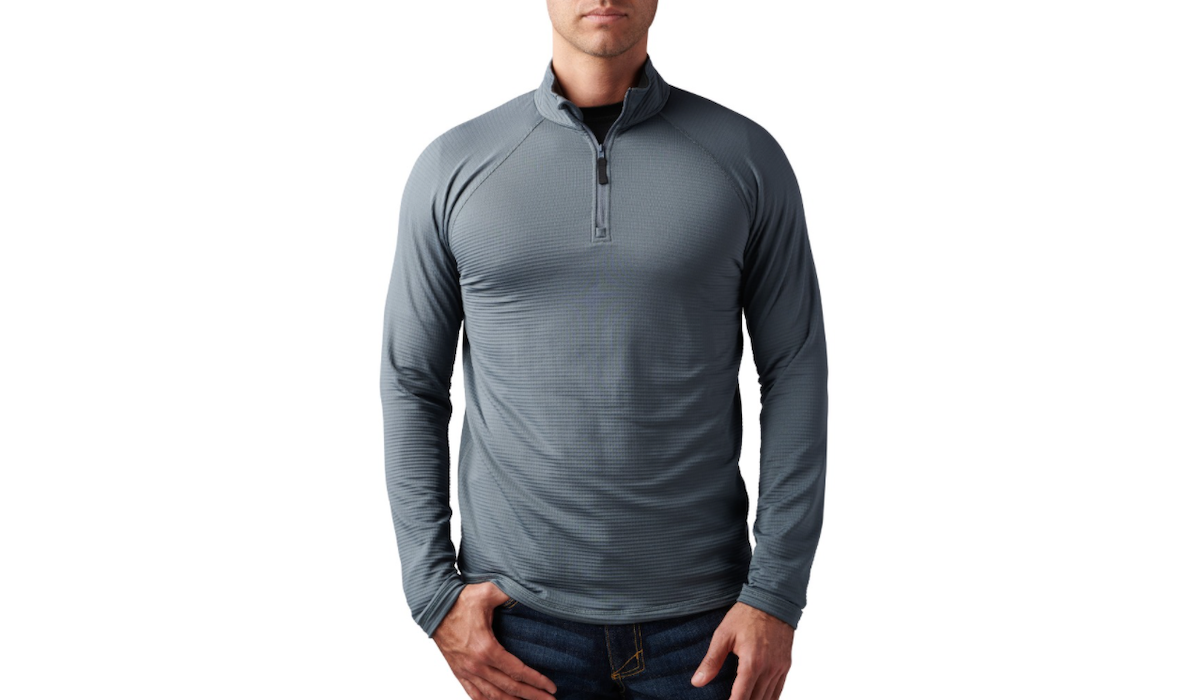 The Stratos is made to layer on top of the Tropos. This mid-layer is made of a polyester and elastane blend, giving you stretch where you need it. The 1/4 zip uses anti-odor technology to deal with stinky pits. A chin guard is also in place to prevent discomfort caused by the zipper. MSRP is $70.00.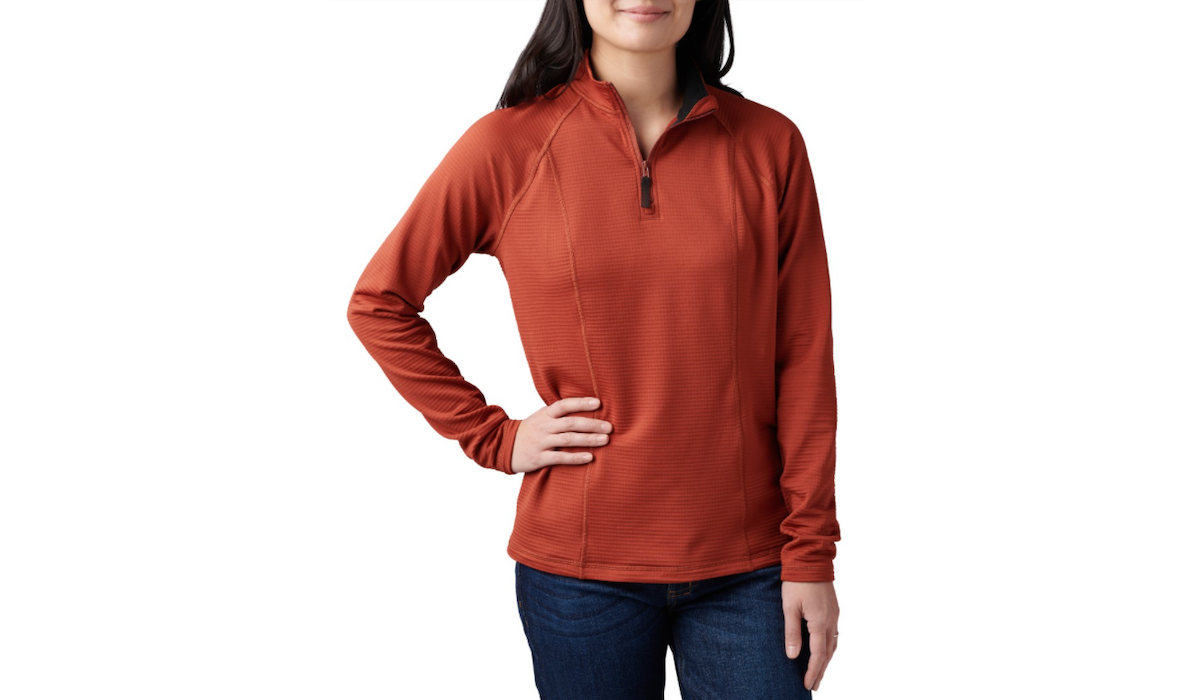 This mid-layer is made from the same durable polyester and elastane blend fleece seen above. The brushed tricot-lined collar is meant to be comfortable and stylish. 5.11 included princess seams to maintain a feminine silhouette. MSRP is $70.00.
MESOS TECH FLEECE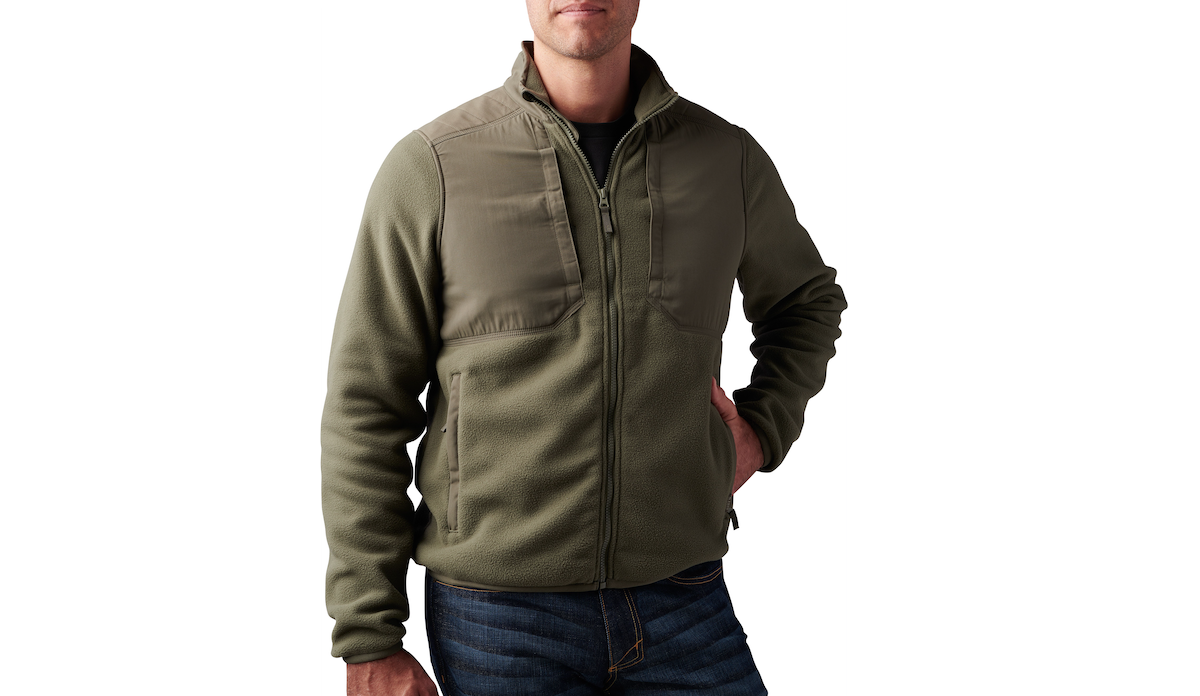 The Mesos is a full-zip jacket meant to layer over your Stratos. It's made of an anti-pilling microfleece. There are also N6 nylon overlays for durability in high-wear areas. MSRP is $90.00.
EXOS RAIN SHELL
The Exos Rain Shell is made of 20k waterproof and 10k breathable 2.5L ripstop. The seams have been sealed for long-term exposure to wet environments. MSRP is $130.00.
ATMOS WARMING JACKET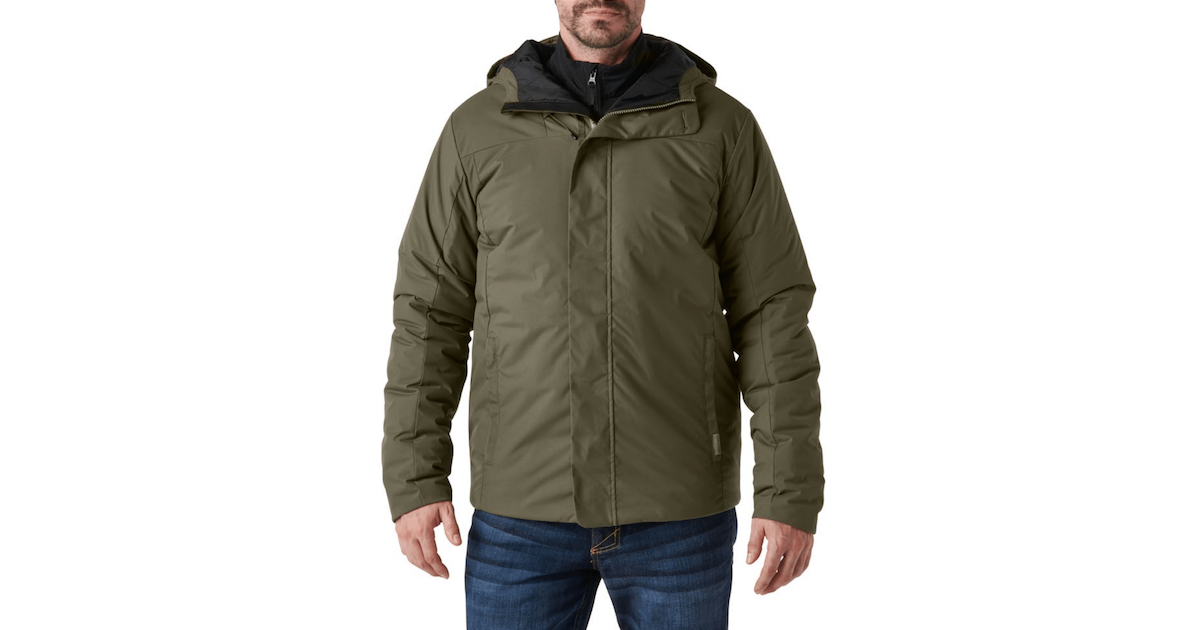 Designed for unmatched warmth, the Atmos Warming Jacket is a parka made of 5k waterproof and 10k breathable nylon. Inside this hard shell is 170 grams of PrimaLoft Black insulation. MSRP is $180.00.
If you're looking for some cold-weather gear, and these fit the bill, you can pick them up from 5.11's website. Remember to follow 5.11 on their social pages, too. You can find them on Facebook, Instagram, YouTube, and Twitter. Stay warm!