Although San Francisco and the Bay Area may appear tech-focused from the outside, residents know there is no shortage of ways to get outdoors. With more than 250 days of sunshine and year-round average temperatures between 60-70 degrees, there are endless opportunities for outdoor activities in San Francisco.
From awesome nearby beach camping, hiking, mountain biking, and more, there are tons of amazing outdoor activities in San Francisco, both within the city limits and a short drive away. We've rounded up some of our favorite ways to get outdoors in San Francisco and surrounding the Bay Area for your next weekend adventure.
Make the most of your trip to the Bay Area with our guide to fun outdoor activities in San Francisco.
Camping
The only campground within the San Francisco city limits is Rob Hill Campground, conveniently located in the Presidio. There are only 2 campsites available, but each site can hold up to 30 people which makes it a great spot for large group camping.
For a view of the city and the Golden Gate Bridge, there are a few campgrounds that have amazing skyline views that are close to San Francisco. Pitch your tent at Kirby Cove or Bicentennial Campground in the Marin Headlands to get a stunning view of the city, with the quiet of a campsite. You will feel like you are in two worlds at once!
Want a quick escape that feels totally out of the city? Hawk Campground offers stunning views of the Gerbode Valley, perched high on a hill in Golden Gate National Park. These campsites are only accessible by a 2 or 3 mile hike, which means you'll feel far away from civilization, even though you're actually just a short drive away from San Francisco.
One of our favorite California beach campgrounds is Angel Island State Park, accessible by ferries departing all over the Bay area. 9 coastal campsites are spread out all over the island, with views of the SF Bay Bridge, the Golden Gate Bridge, the famous cityscape, and the rolling Marin Headlands.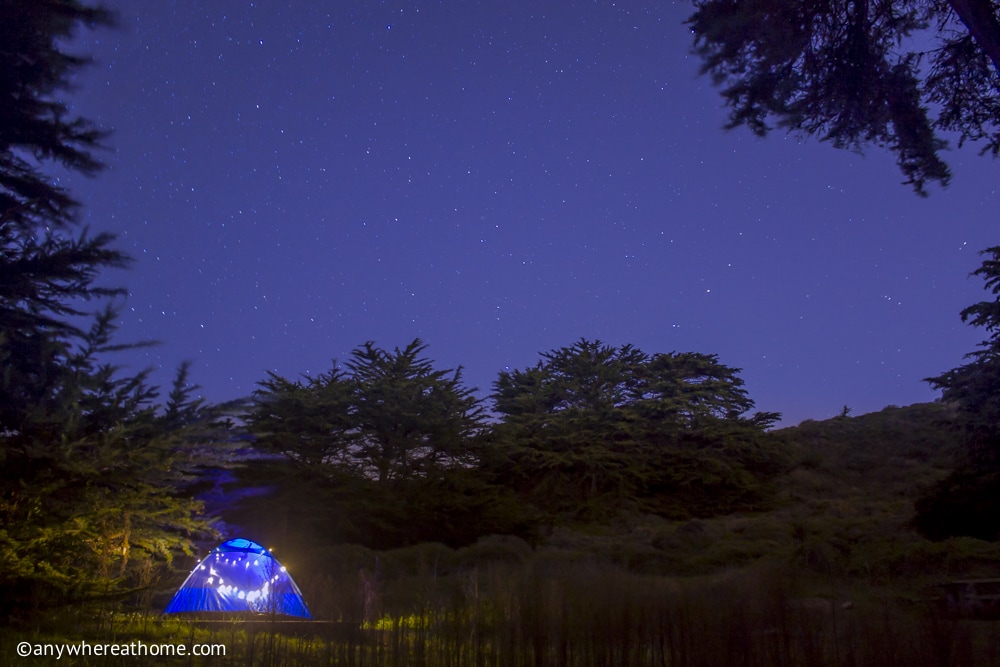 Hiking
Thousands of miles of trails connect throughout the San Francisco Bay Area and Silicon Valley. Stay close to the city by hiking the Batteries to Bluffs Trail or Lands End Trail, both of which offer views of the Golden Gate Bridge on a clear day. Mount Sutro Loop will make you quickly forget you're in an urban setting with tons of awesome trees in a blanketed forest.
Twin Peaks is a famous spot in San Francisco and a great spot for a quick hike with awesome views. The trail up and down the summits at Twin Peaks is just over half a mile, but you can park in the neighborhood below to add elevation and mileage to get your heart pumping.
Head north of San Francisco to visit Muir Woods and explore one of the last remaining stands of coastal redwoods. Popular trails include Fern Creek, Lost, and Canopy Trail, Dipsea Trail (requires a shuttle ride back), and Fern Creek Loop.
If you want to escape the city by heading south, Big Sur is home to hundreds of hiking trails with beautiful coastal views and tons of wildflowers in the spring. We've rounded up our favorite hikes, along with other things to do, in our Big Sur travel guide.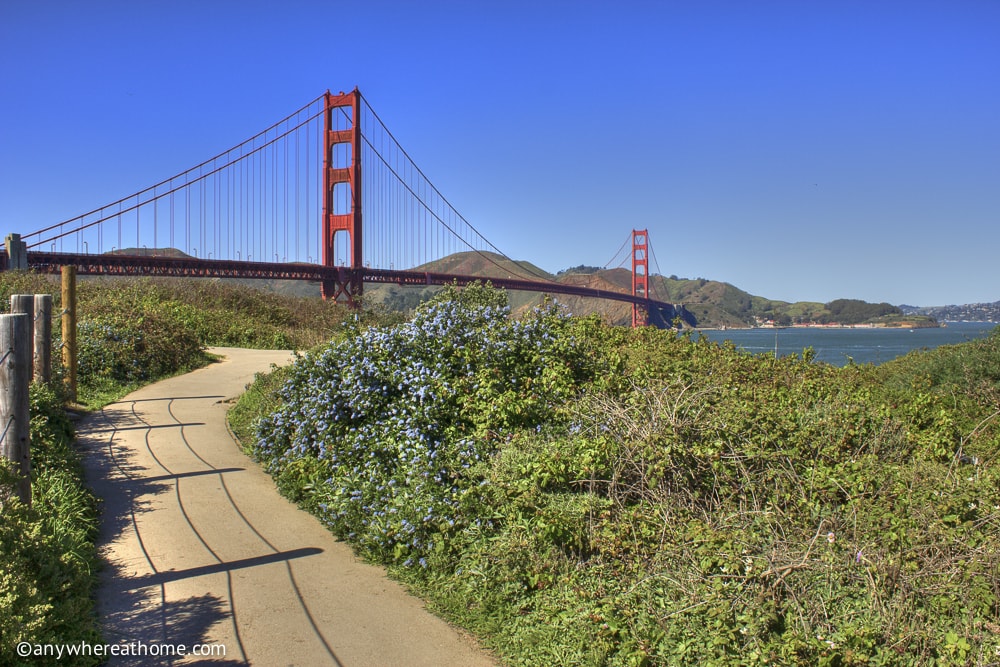 Backpacking
Backpacking is one of our favorite San Francisco outdoor activities because trails are full of gorgeous high ridgelines, stunning redwood trees, grassy woodlands, humble fog, and ocean views. And luckily, there are tons of backpacking options within a 2-hour drive of the Bay!
For multi-day backpacking trips, head south of San Jose to find Henry W. Coe State Park, the largest State Park in Northern California. This park is filled with rolling hills and few people, making it perfect for a multi-day trip. All backpacking permits are on a first-come, first-serve basis at the park entrance or headquarters, but with space for over 60 backpacking parties, you'll be sure to find an awesome route when you go.
If you're heading north from San Francisco, check out Point Reyes National Seashore for awesome backpacking options. Our favorite trail is the 22-mile Bear Valley Coastal Loop Trail – perfect for beginner backpackers. The famous Alamere Falls can also be trekked to, camping at nearby Wildcat Camp.
In the East Bay, be sure to check out the Skyline National Recreation Trail. This 31 mile one-way trail runs between Anthony Chabot Regional Park and Wildcat Canyon Regional Park, with backcountry campsites available at the Sibley Volcanic Regional Reserve. Please note you will need to shuttle cars since this is a point-to-point trail.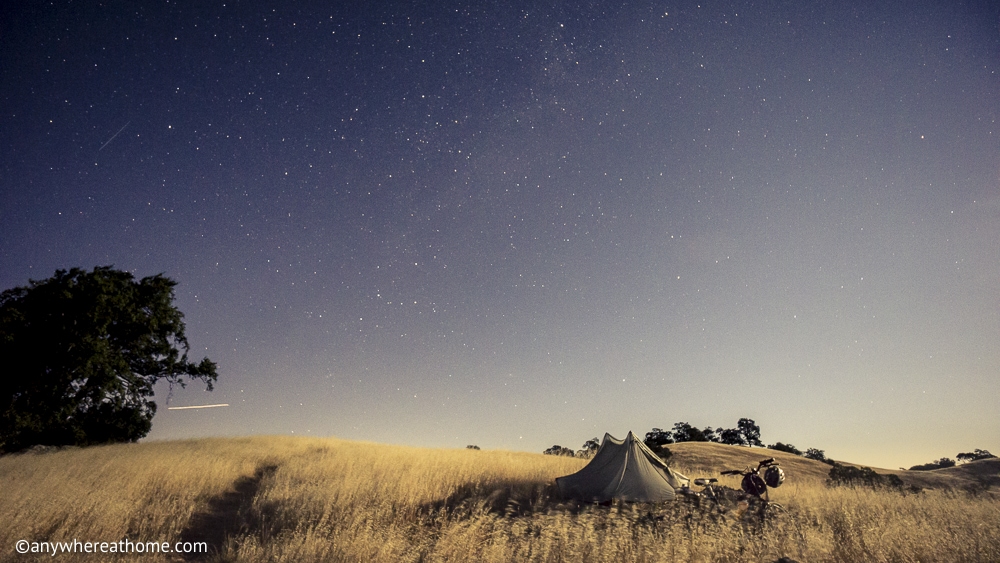 Rock Climbing
Yes, you could just drive a couple hours to Yosemite National Park, but there are some incredible spots for climbers closer to home. The San Francisco Bay Area is filled with great rock climbing spots. One popular spot is south of Silicon Valley at Castle Rock State Park. You will find tons of bouldering and top rope routes with a view of the Santa Cruz mountains and the ocean. All skill levels are welcome, and if you don't know how to climb, it's a great place to learn. If you are a total newbie with no climbing partner, check out one of the local tour companies – such as Castle Rock Climbing School – that offer climbing lessons.
In the East Bay, head to Mount Diablo State Park to find trad, top rope, and sport climbing routes. Mount Tamalpais, in the North Bay, is a great option for beginners, with plenty of easy climbs with a view of the Bay Area. A little further away, the newly designated Pinnacles National Park is a quiet National Park with plenty of volcanic rock to scurry up.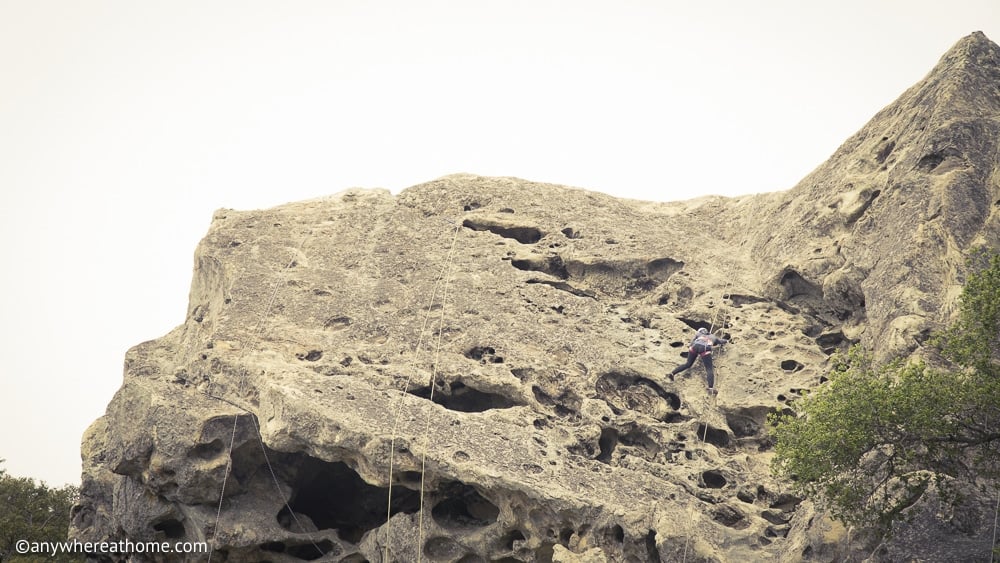 Kayaking
Angel Island is a popular destination for kayakers in the San Francisco Bay Area because it's easy to get to from San Francisco or Sausalito. Be aware that the currents in the Bay Area can be strong, especially if it's windy, so beginners might consider a guided tour. For a little added adventure, hit the bay at sunset and take in that beautiful skycap at dusk.
Head to Sausalito to kayak in the bay with epic views of the Golden Gate Bridge and San Francisco skyline. Horseshoe Cove in Fort Baker is another awesome spot north of SF.
Point Reyes National Seashore is another great spot for kayaking near San Francisco, with Tomales Bay being the fan favorite. Note: kayaking is only allowed from July 1 through February 28 in Point Reyes in order to protect the seal pups in the area.
Just under 3 hours from San Francisco, you can kayak with sea otters in Monterey Bay, a totally unique experience as a sanctuary for tons of sea animals.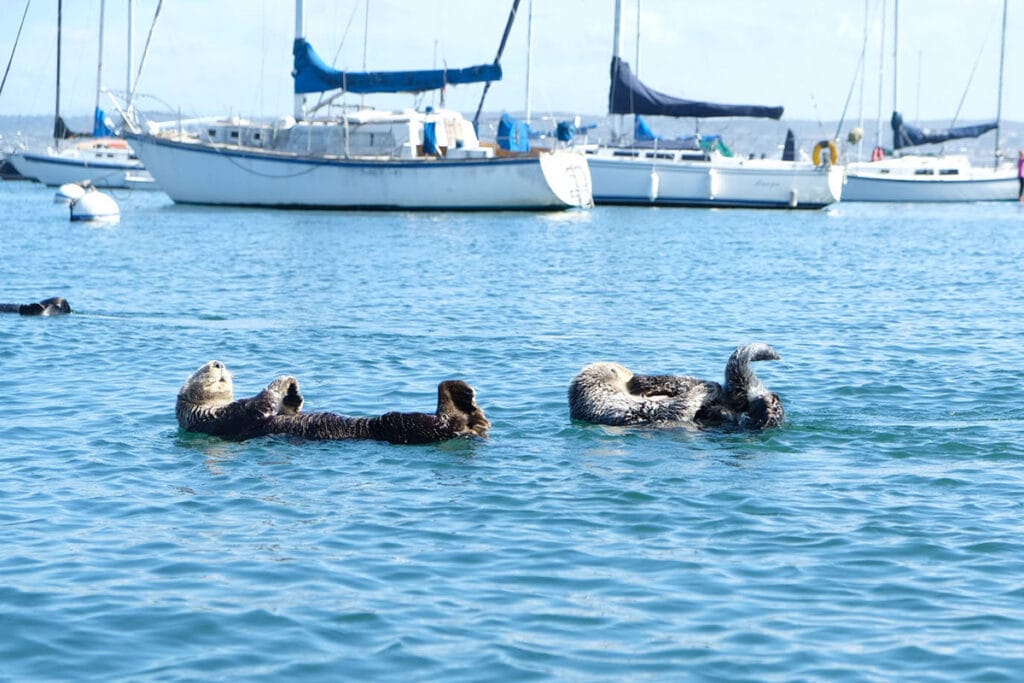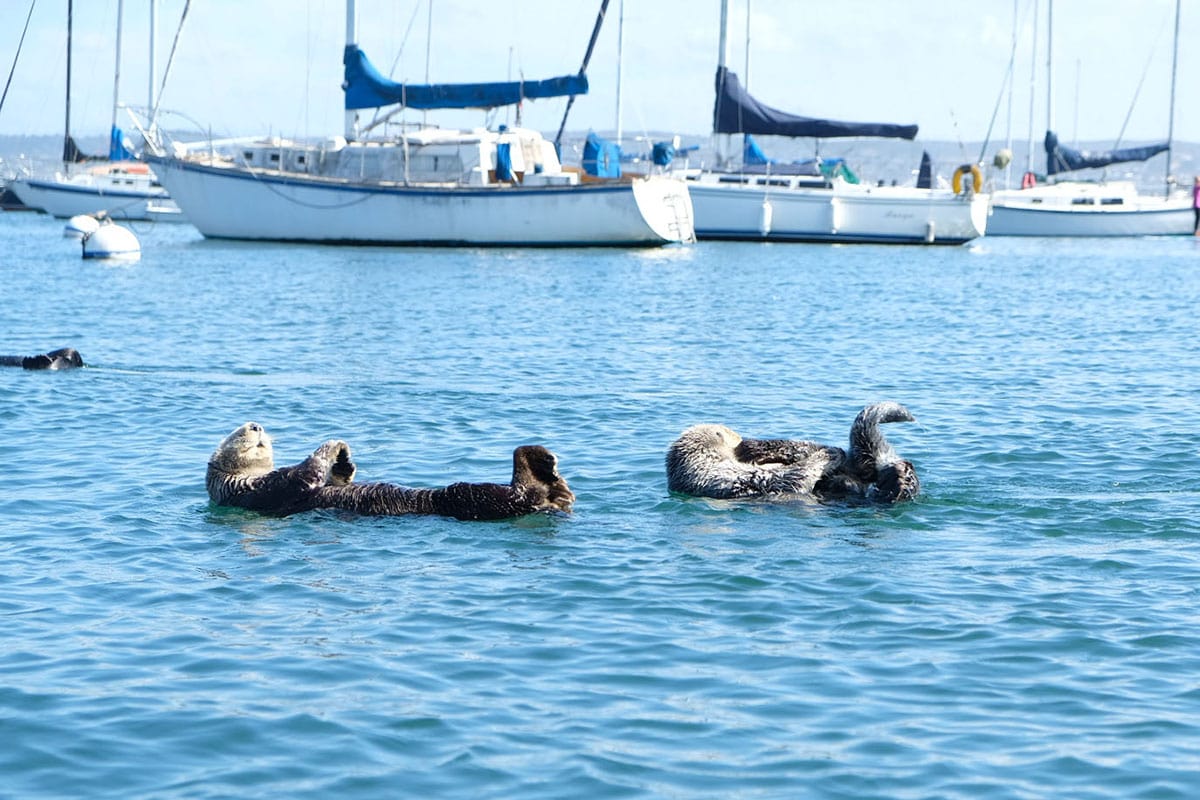 Biking
If you are visiting San Francisco, it's pretty much a given that you have to see the Golden Gate Bridge. Why not get some exercise at the same time? Rent a bike from one of the many stands near Fisherman's Wharf and head over the Golden Gate Bridge into Marin. Bike all the way to Sausalito or Tiburon, grab a bit to eat, and take the ferry back to Pier 41.
If you've got a mountain bike and are itching to get out on the trails, there are plenty of trails open to cyclists in the Open Space Preserves on the Peninsula. Purisima Creek Redwoods Preserve is one of our favorite options where you can bike through coastal redwood groves with plenty of options to create short or long loops.
Henry Coe State Park is another Bay Area favorite for mountain biking with over 290 miles of mountain biking trails available (the most of any State Park in California!)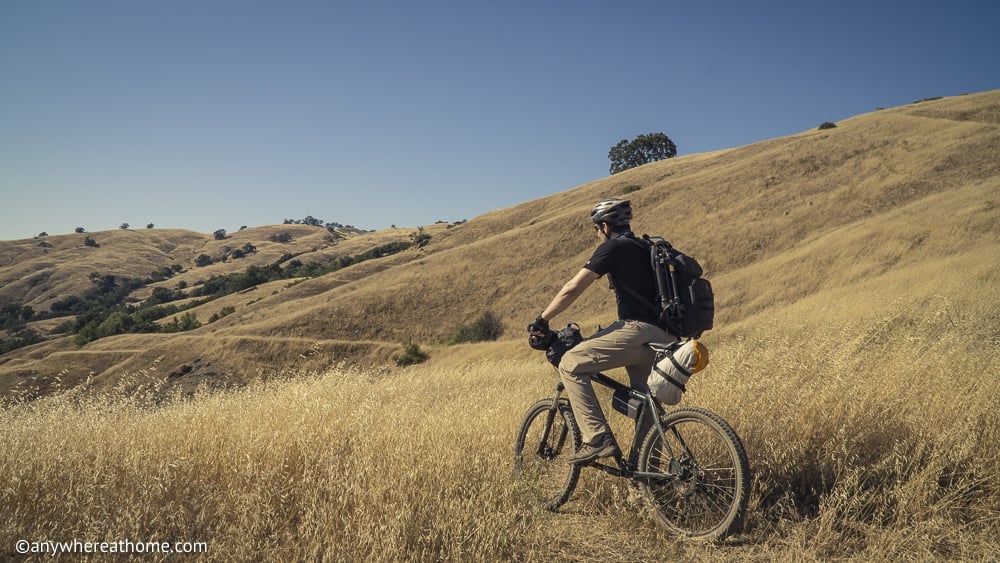 Note: This post was originally written by Angel and Michelle of the now-defunct travel blog Anywhere At Home.
Did we miss any of your favorite San Francisco outdoor activities? Or if you're planning a trip to the Bay Area, what are you looking forward to most? Leave us a comment below!