Adventures in Arkansas are easy to find because there are loads of them. With 52 State Parks seven national parks (home of the first national park), nine Arkansas Game and Fish Nature and Education centers, mountains, caves, rivers, and hot springs, you'll be hard-pressed to find yourself bored when you visit this state.
They seriously have it all—two mountain ranges, limestone caves, craters full of diamonds, and roughly three million acres of protected forest. After adventuring with all these operators and you're ready to soak your bones, visit both the smallest and oldest national park in the United States, Hot Springs National Park.
Read on to see the operators we're calling up when we visit Arkansas.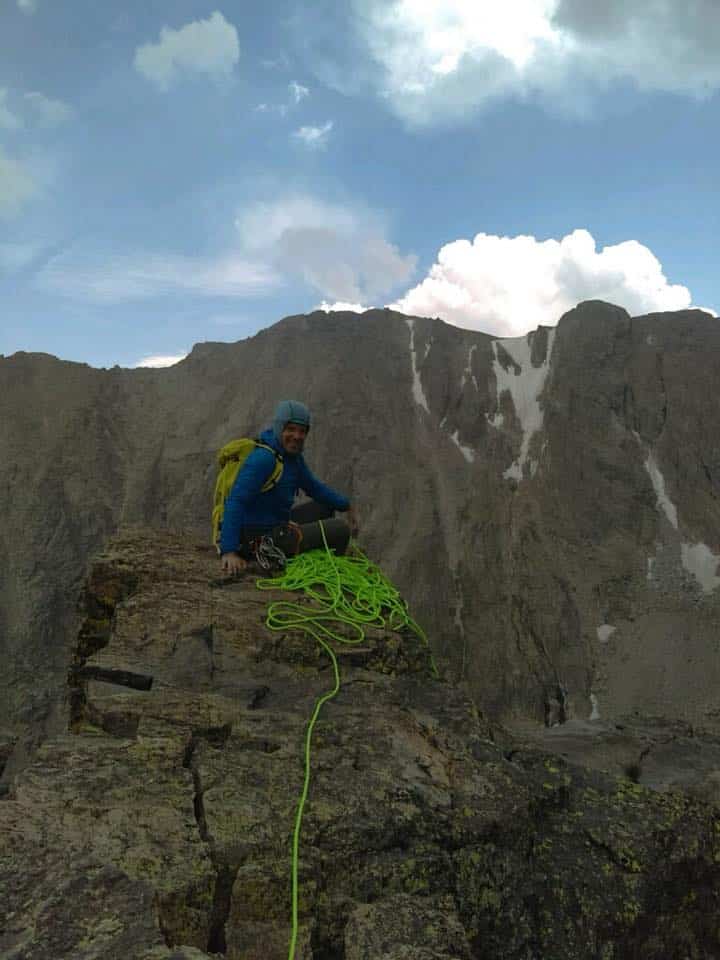 About them: 
Steve Kirk
Meet Adventure Climbing Guide, Steve Kirk. Steve is an AMGA Single Pitch Certified Instructor and Apprentice Rock Guide. He lives in Little Rock, Arkansas and began climbing in 1984, has climbed all over the United States and a bit in Canada. His passion is climbing long routes in the mountains but also loves other disciplines of climbing including trad, sport, ice, mixed and alpine. Steve loves helping new and experienced climbers achieve their goals. Steve is the Central Arkansas Section Chair for the American Alpine Club and holds a Wilderness First Responder Certification.
Courtney Kirk
Meet Adventure Climbing Guide, Courtney Kirk. Courtney is an AMGA Single Pitch Instructor from Little Rock, Arkansas. She has been active in the outdoors since the day she was born, road tripping all over the United States. About six years ago she started sport climbing and hasn't looked back since. Everything about it makes her crave it more. In the past year she has started traditional climbing and believes that it is just as good or even better than sport climbing. The thrill of being able to place her own gear is what makes it so exciting. Courtney is currently studying biology at Lyon College in Batesville, Arkansas and plans to go to graduate school for outdoor education. She has a strong mountain sense and understands a lot of the biology of the outdoors. She is currently single pitch climbing but hopes to quickly learn how to big wall climb. As an AMGA Single Pitch Instructor, Courtney hopes to become a Rock Guide and eventually a fully-certified IFMGA Mountain Guide. She also holds a Wilderness First Responder certification.
Location: 
North Little Rock, Arkansas
Trip we want to take with them: 
Full-Day Climbing Trip
Adventure Climbing Guides offer guided full-day or half-day trips to destinations in Arkansas. These trips are perfect for the first-time climber or gym climbers wanting to take their climbing outside. For experienced climbers wanting to expand their climbing knowledge, they offer many options and skills training to help you excel and gain confidence in your climbing.
What you need to bring: 
They don't list what they provide, so be sure to ask. Here is the typical climbing gear needed (and it varies depending on what you do)
Climbing shoes
Chalk bag & climbing chalk
Harness
Belay device & locking carabiner
Helmet
Climbing pack
Basic accessories such as climbing tape and a climbing brush
Nut tool
Slings & carabiners
Climbing rope
Quickdraws
Trad rack
Crash pad
Cost: 
One Person: $250
Two People: $185 each
Three People: $155 each
Four to Six People: $140 each
Facebook
Find them here: 
http://adventureclimbingguides.com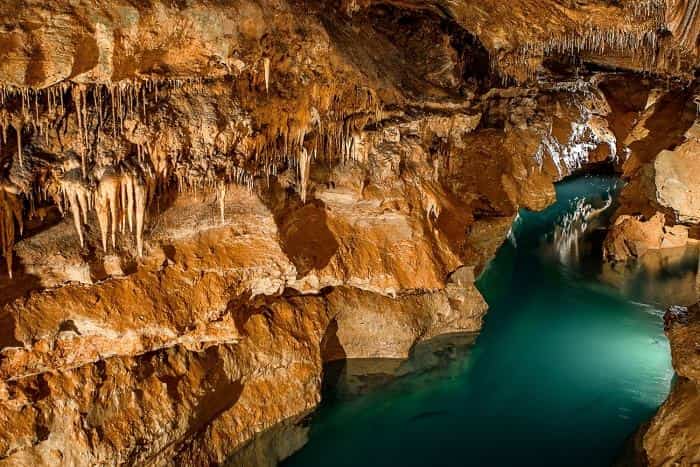 About them: 
Cosmic Cavern in Berryville, Arkansas is one of the states' most beautiful natural attractions. Cosmic Cavern was discovered in 1845, but wasn't developed until 1927. The cave features a 9 foot soda straw, the longest known in the Ozarks, and 2 bottomless cave lakes. The first lake, South Lake, has had trout in it for nearly 50 years. Some of the trout have gone blind and most have lost their color. One of the lakes was discovered in 1993 in the "Silent Splendor" section which made national news. This was Arkansas' most delicate discovery. The bottom or end of these lakes has yet to be found. The newly discovered area, "Silent Splendor" is hailed as a must see attraction in Arkansas. It is so pristine and untouched that many of the beautiful formations are transparent.
Location: 
Berryville, Arkansas
Trip we want to take with them: 
Wild Cave Tour
An exclusive look into parts of the cavern rarely seen.
What you need to bring: 
Long sleeved shirt (thin, so you won't get too hot)
Jeans, pants, or non-insulated coveralls (no dresses or skirts!)
Hiking boots or shoes, or tennis shoes (must have good grip for climbing and for mud)
Flip flops, sandals, or slip on shoes (for the walk back on the walkways)
Extra Change of clothes (for the trip home in the car)
Camera (it will get a little muddy)
Small bottle of water
Money for the tour
A good attitude and a sense of adventure is always a plus!
A SIGNED RELEASE FORM for each person going on the tour! (Bottom of this page)
Must have previously done the regular tour prior to doing the wild tour (keep your ticket from when you did the regular tour)
Cost: 
Not listed
Facebook
Find them here: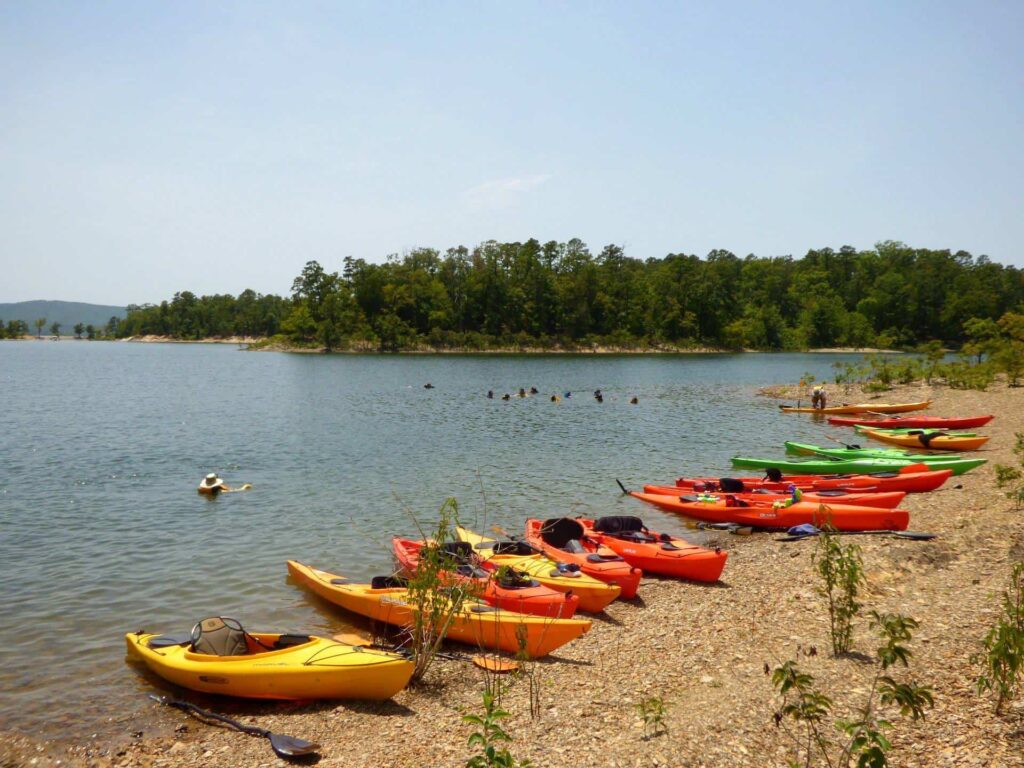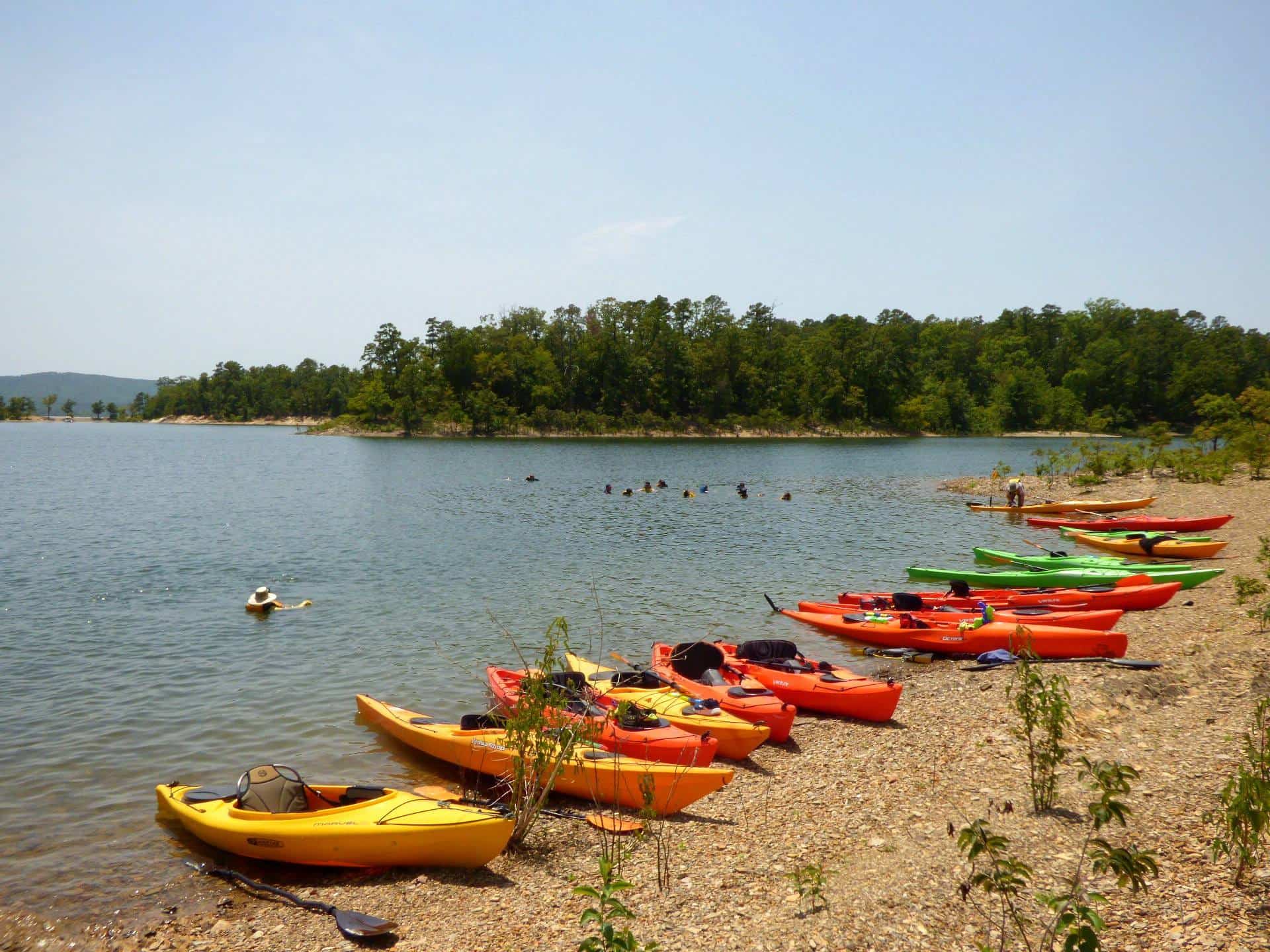 About them: 
Ouachita Kayak Tours began organically. In 2014, they circumnavigated Lake Ouachita's 700 miles of shoreline. As that trip progressed, people began wanting to come along. Shortly after completing their journey, an opportunity presented itself to purchase everything they needed to get started as a Tour Company. We have been leading tours since 2015.
Location: 
Lake Ouachita, Arkansas
Trip we want to take with them: 
4 Hour Tour at Rabbit Tail Water Trail
This is a quiet tour in a more remote area of Lake Ouachita where you can see eagles often.
What you need to bring: 
Dress in layers
Dress for water temperature
Avoid wearing cotton
Wear sun protection
Wear fabrics that resist abrasion
Wear comfortable clothes
Water shoes or waterproof booties
Cost: 
$65 per person
Facebook
Instagram
Find them here: 
https://www.ouachitakayaktours.net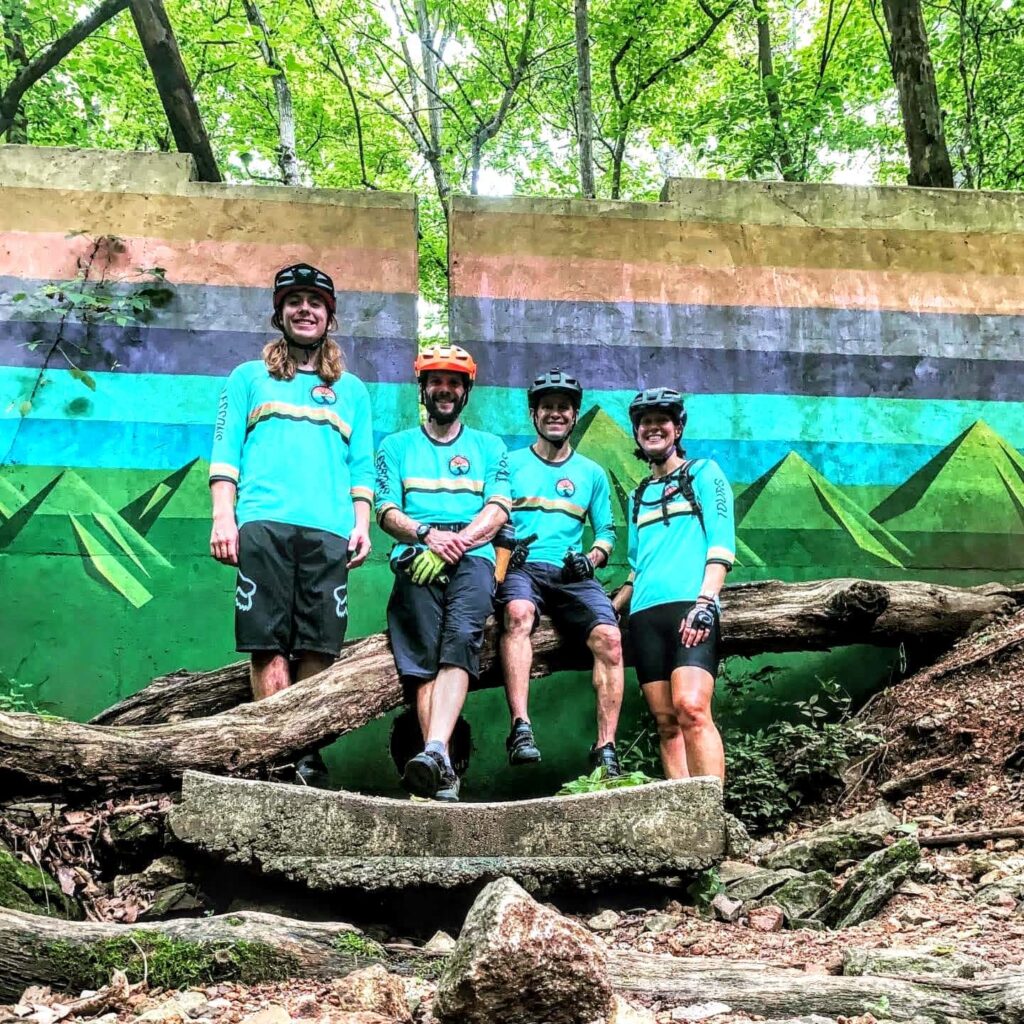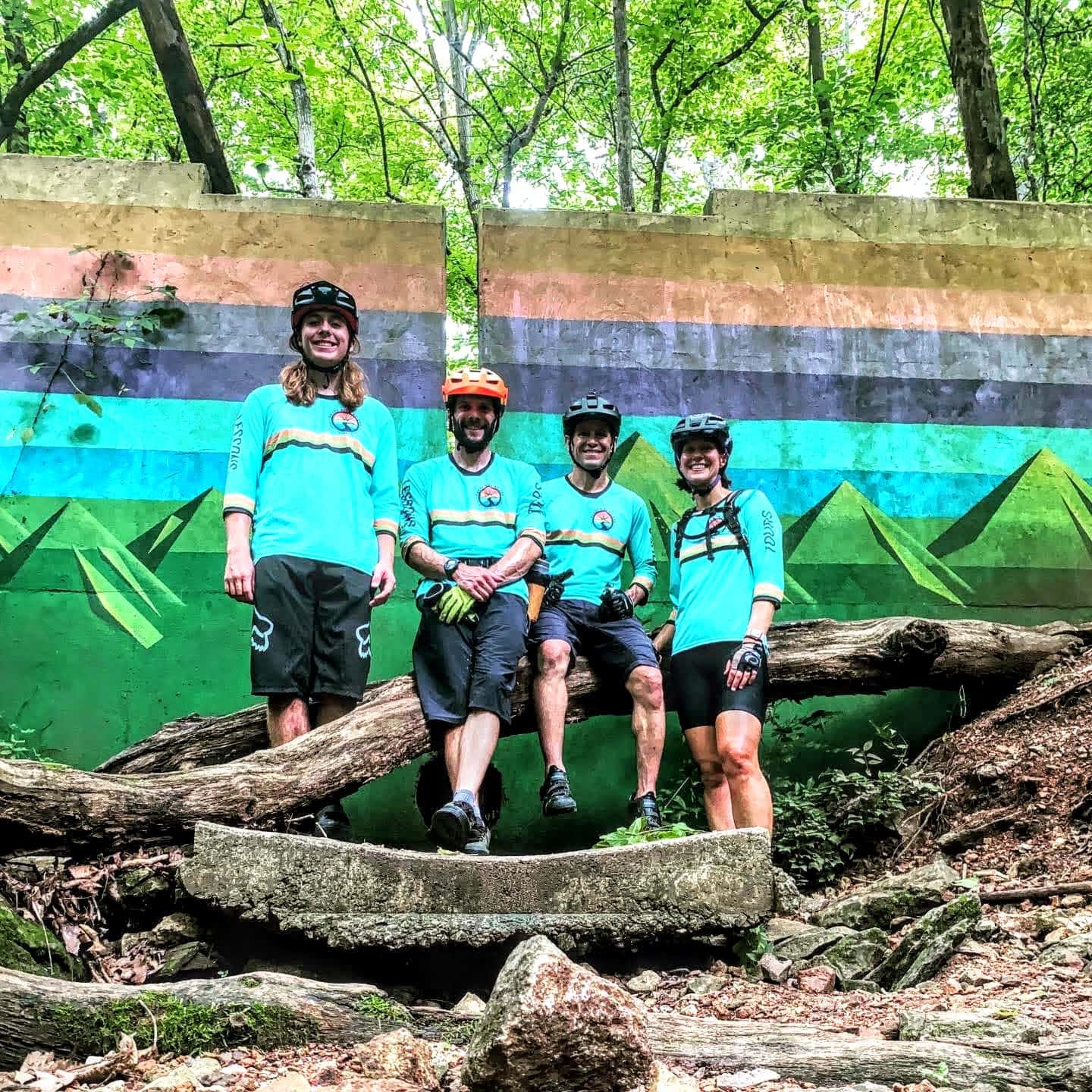 About them: 
Professional Guide service ‌in Bentonville, Arkansas offering customized mountain, gravel, and road bike by tours, along with private mountain bike instruction. Tours and lessons are ideal for individuals, friends, and families.
Location: 
Bentonville, Arkansas
Trip we want to take with them: 
Full-Day (7 Hours) Private Mountain Bike Tour
A world-class ride on the best of Bentonville's mountain bike trails. Their expert local guides will take tailor the trip which can include anything from tackling big climbs to dropping rowdy descents to cruising along flowy trails to plowing through rock gardens.
Guided mountain bike tours are available on the following trails: Slaughter Pen, Coler Preserve, Blowing Springs, Back 40, Little Sugar, Hobbs State Park, The Railyard, Lake Atalanta, The Runway, Lake Wedington, Mt. Fitzgerald, Gregory Park and Kessler Mountain.
What you need to bring: 
-They provide snacks. You'll have to bring everything else you need.
Cost: 
1 Person $180
2 People $150 each
3-6 People $120 each
Facebook
Instagram
Find them here: 
https://www.ozarkbikeguides.com/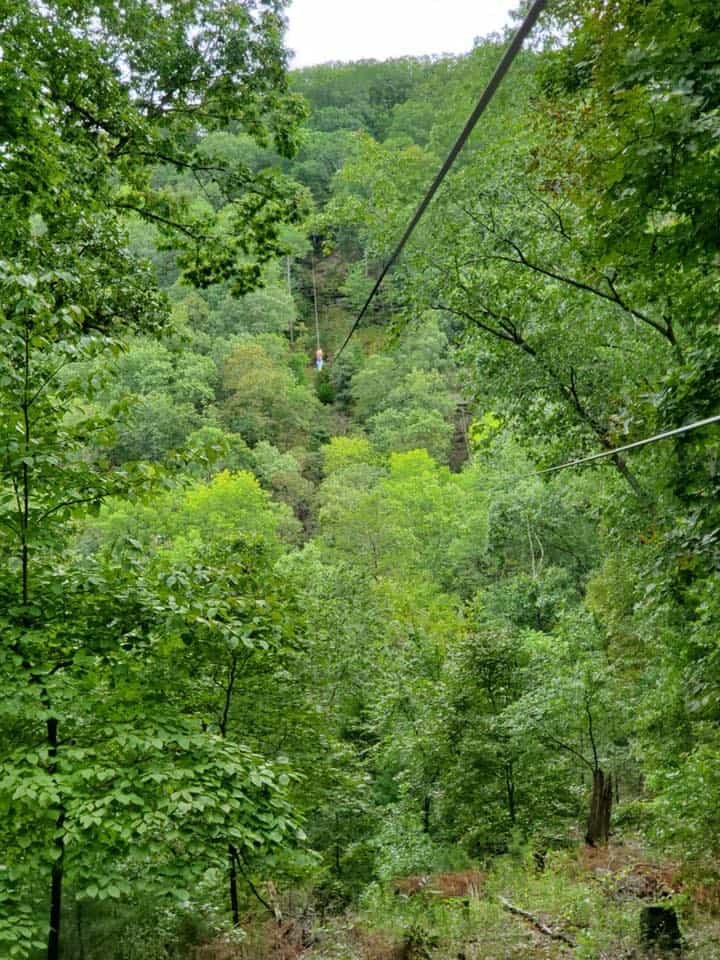 About them: 
Ozark Mountain Ziplines' experience derives from years of designing, building, and operating zip lines all over the world from as far south as Costa Rica, Ecuador, and all over the Continental United States and Canada. 
Their equipment and cables are inspected regularly as they adhere to the highest of safety standards.
Location: 
Trip we want to take with them: 
Zipline Tour
Ozark Mountain Ziplines' hardwood forest canopy has its own bird, plant, and animal life, which their guided tour is designed to introduce you to as you glide along from tree to tree!
What you need to bring: 
They don't specify, but you should probably wear something comfortable and lace-up shoes.
Cost: 
$89 per person
Facebook
Instagram
Find them here: 
https://www.ziplineeurekasprings.com/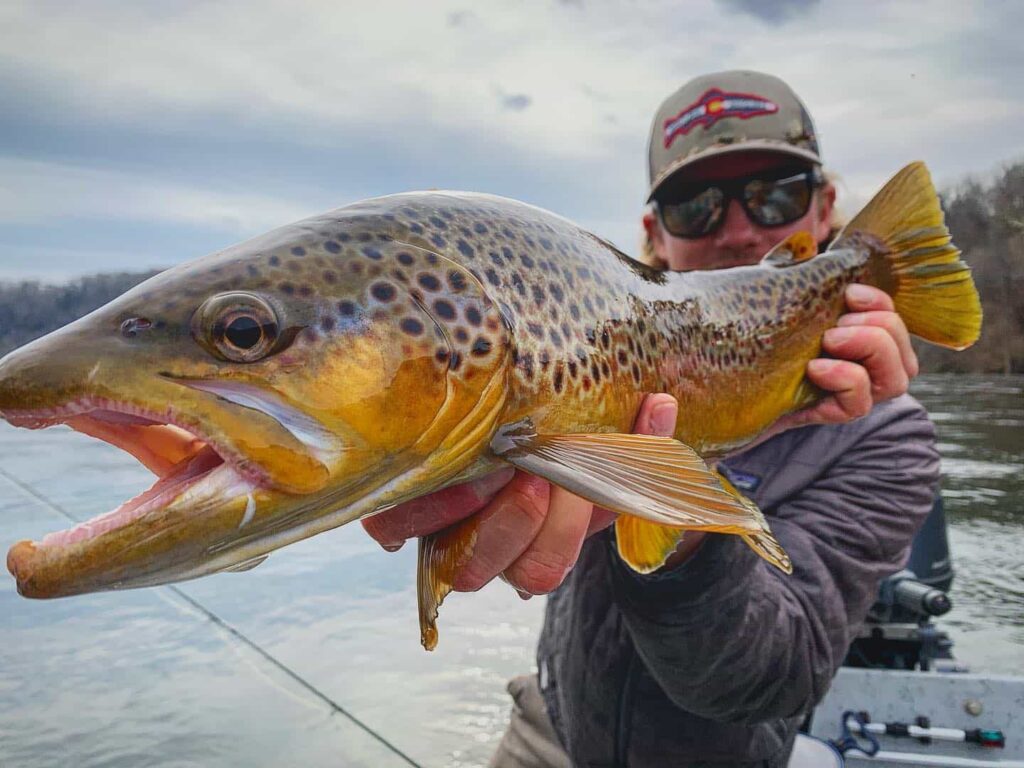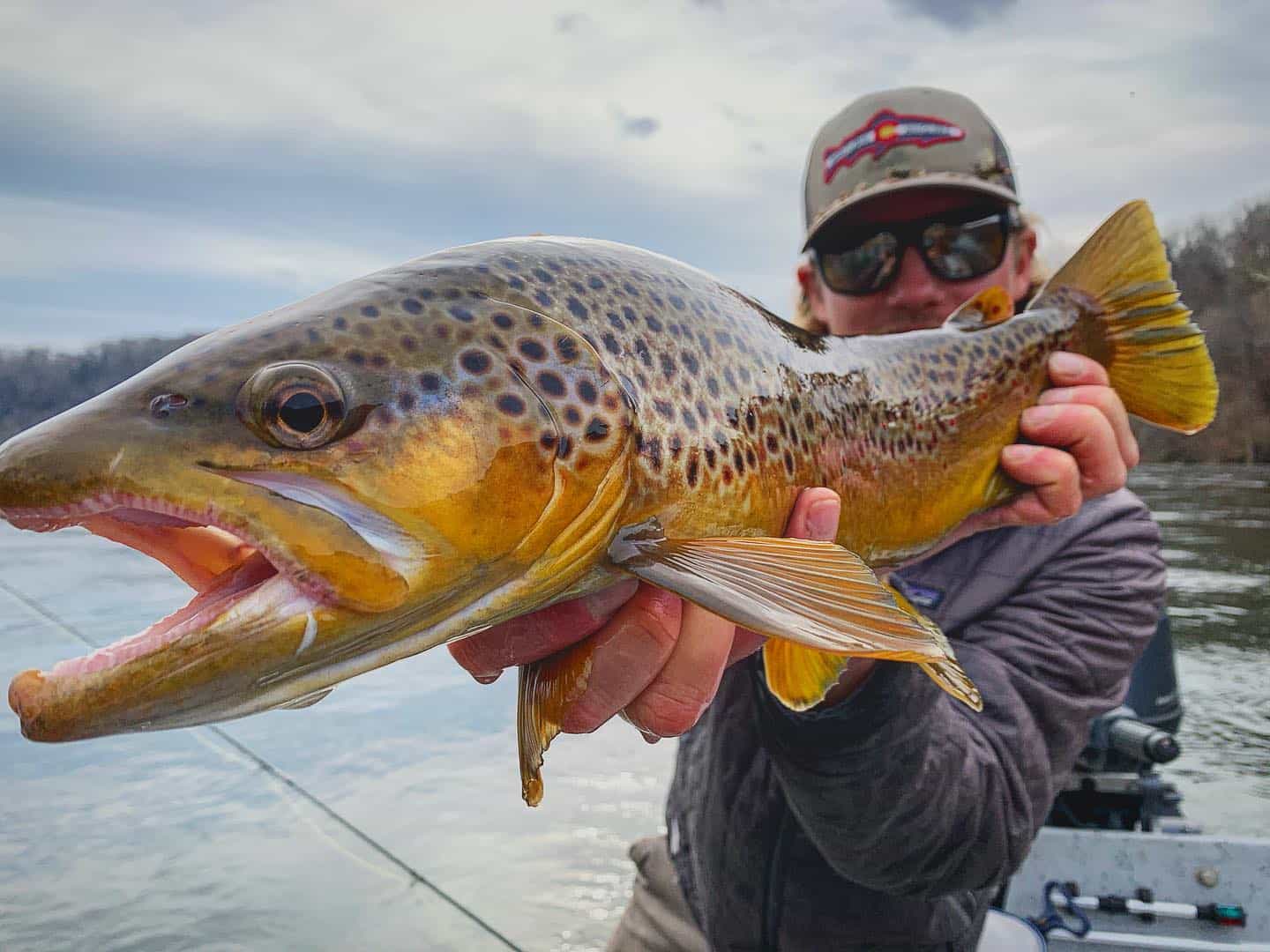 About them: 
Riffletrip Outfitters is a year-round guiding and hosted travel service composed of Captain Stephen Balogh and David Burgher. Between the two, there is over 20 years of guiding experience in two continents and eight states.
Riffletrip Outfitters is based out of Cotter, Arkansas on the famous White and Norfork Rivers. While they specialize in trout fishing, Stephen and David always love the opportunity to get down to the salt. Whether it's redfish in Texas and Louisiana, Permit, bonefish, and tarpon in the Yucatan, or big bones in the Bahamas, Riffletrip Outfitters has the knowledge to help you visit some of the best fishing the world has to offer.
Location: 
Cotter, Arkansas
Trip we want to take with them: 
Full Day On The White River & Norfork River
Full days are 8 hours on the water. 8-hour trips will generally run from 8am to 4pm but can be subject to minor change to chase the bite, work around your schedule, or adjusted to beat weather or generation schedules. Lunch is included- sandwiches, chips, and a cookie are typical, but on a cold day, we can certainly talk about some chili, etc…
What you need to bring: 
Arkansas fishing license and trout stamp. Please purchase prior to meeting your guide. Save time and buy your license online here: https://ar-web.s3licensing.com
Cost: 
$500.00
Facebook
Instagram
Find them here: 
https://www.riffletripoutfitters.com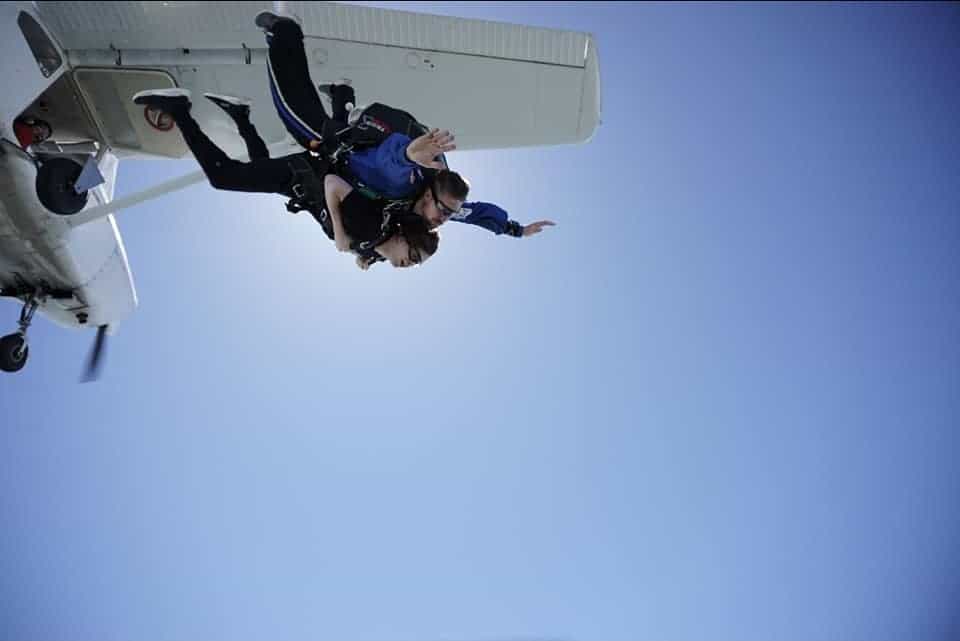 About them: 
Skydive Fayetteville offers skydives for first-time jumpers and experienced jumpers. They run Saturdays and Sundays and throughout the week by appointment.
Location: 
Fayetteville, Arkansas
Trip we want to take with them: 
Tandem Skydive
Tandem skydiving offers first-time jumpers all the thrills of making a skydive, with an experienced instructor there every step of the way for guidance. Free fall from approximately 2 miles above the earth! Then at 5000 feet, YOU will deploy your parachute. See the beautiful hills of Arkansas as YOU fly your parachute around the skies of Fayetteville. Then your instructor will take over the controls and land you safely back at Drake Field. Experience the thrill for yourself and never look at the sky the same again.
What you need to bring: 
Jumpers should also bring tennis shoes or similar lace-up shoes to jump in.  Dress for the weather, typically it is 15 to 20 degrees cooler at 10,000 feet.  
Cost: 
Tandem skydive from 10,000 feet: $220
Facebook
Instagram
Find them here: 
https://www.fayettefall.com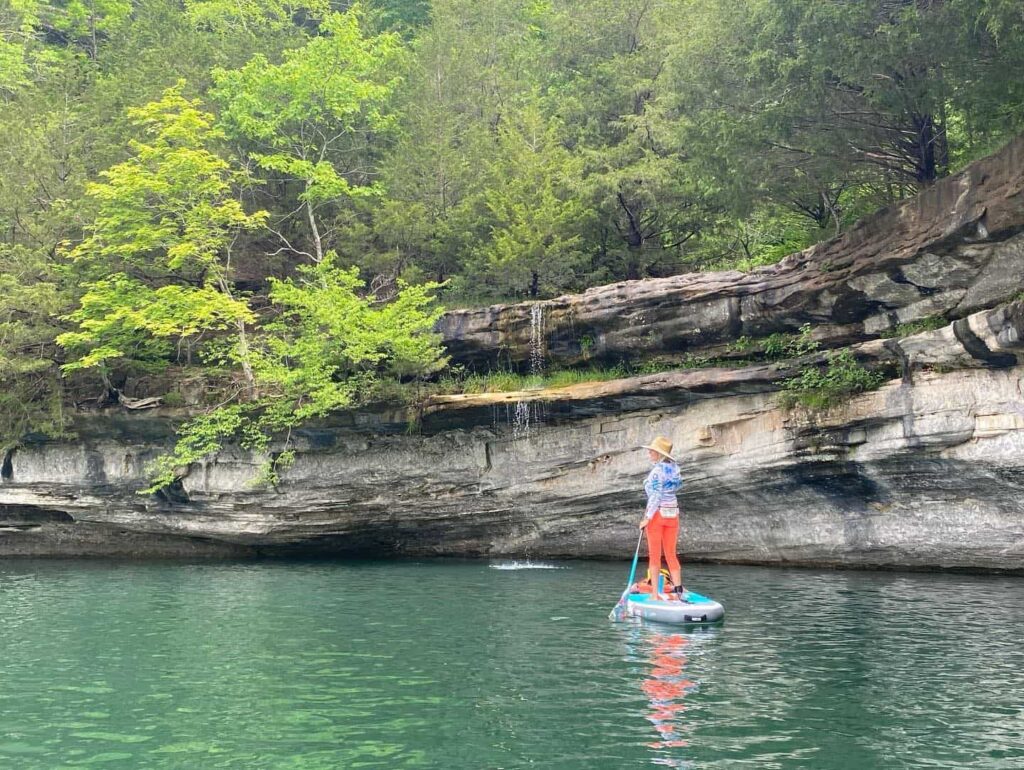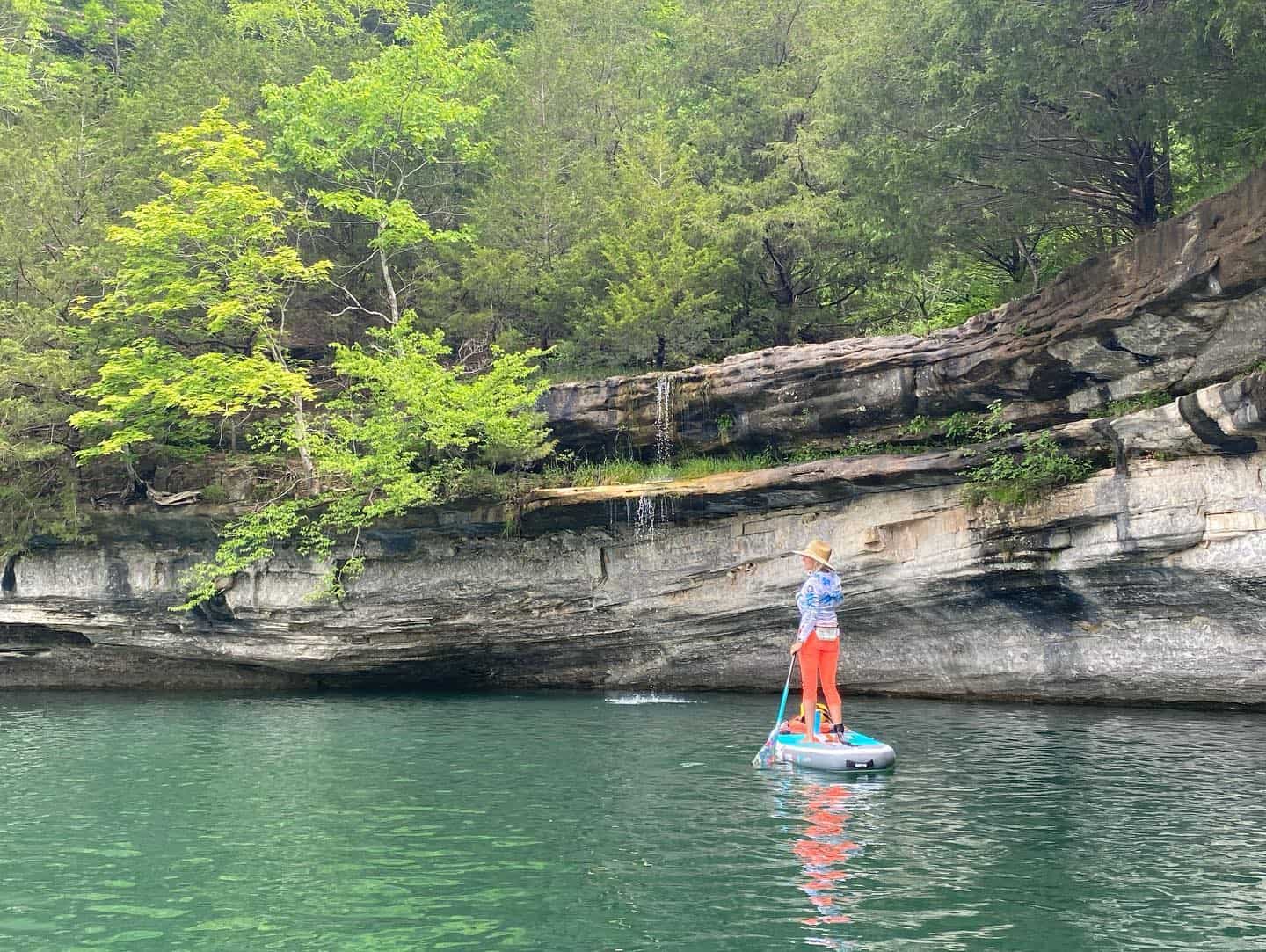 About them: 
SUP Outfitters provides a unique experience attracting adventure-seeking individuals/groups to explore our Natural State of Arkansas. They believe paddle boarding promotes Arkansas as a destination for discovery, supporting local businesses, while encountering others and experiencing something unique. They promote experience-based education by offering water safety, lessons, and guided eco-tours and SUP Yoga.​
Location: 
Eureka Springs, Arkansas
Trip we want to take with them: 
Guided Eco Tour
Their Guided ECO Tour is approximately two hours of paddling and swimming along the limestone bluffs and potential waterfalls and wildlife. They believe it's an ideal way to connect with yourself and nature without the traditional motorized boating, by using your own energy to glide through the water.
What you need to bring: 
Water
Sunscreen
If you prefer to use your own PFD (personal floatation device)
Shoes you don't mind getting wet, these will be used to keep from slipping on rocks as you enter the water.
Cost: 
$75 per person
Facebook
Instagram
Find them here: