The guiding season is non-stop. There's always an adventure to go on with an expert guide, but some guiding companies only operate during a specific season or two. For those preparing for their upcoming season, here are eight tech aspects to have dialed before you take clients on their next adventure.
Review Or Update Your Liability Waivers
Have liability waivers for your guided trips? It's a good idea to review your liability waiver text and make sure they're up-to-date. If you have a new trip that requires an additional waiver, it's important to upload that before the season.
Origin users can seamlessly copy and paste their liability waivers within the system. We'll automatically send waivers to your guests to sign pre-trip. Have a procrastinator in your group? We'll also remind them two days before their trip and you're able to track who's signed the waiver.
Create Your Post-Trip Guide Report Parameters
Post-trip reports are a way for you to collect information from your guides and it's important to have this updated before the guiding season. The forms come preloaded with the basics: the date of the trip, the names of the guides, the customers who attended, and links to their booking information. 
Add your own custom questions to track what's pertinent for your operations. Once you add some questions, we'll start sending your guides a link every time a trip ends so that they can fill out a report.
Guides will be able to see all the reports they've submitted, and you can choose whether or not they have access to other guides' reports as well. This can inform your guides of the conditions, like if an area is tracked out. It also helps your guides understand the client experience. So if Client X was able to climb 5.9 all day and learn the skills needed, when they come back, your next guide knows where they left off and what your client can do.
Connect Your Email Marketing Provider
Origin seamlessly integrates with MailChimp, so whenever you get a new client through the Origin platform, their contact information goes to a MailChimp list. It also adds what trip they booked with you, so you can go into MailChimp and segment your clients.
Email marketing is one of the best marketing tools for guiding businesses, even better than social media. With email marketing, you can get your trips in front of customers at any time of the day. It's affordable, it saves you time, and it helps build customer loyalty.
Connect your email marketing provider with your booking platform before the guiding season starts so you can capture your customers' contact information and connect with them throughout the year. 
Verify and/or Change Prices on Listings
With every new guiding season comes price adjustments depending on inflation, partners, all the associated costs of running a guiding business. We get it. Guiding these trips is more about the passion and getting others outdoors, but to continue to do this, you have to make a profit.
When reviewing your pricing, consider how many participants will go on each tour. Consider your operating costs and what costs are fixed and what changes often. Then think about what you need to make to break even. Finally, consider how much you want to make. It helps you compare your prices with trips similar to yours around your area too. You want competitive pricing, but also, if you offer something your competitors don't, you can easily justify higher pricing. 
There are a number of ways to price your listings and unlimited resources that'll help you find the best price for your trips. Before bookings start pouring in, review your current prices and modify where it's needed. We've made it super easy for our clients to change prices on listings between seasons so that way you stay ahead of costs.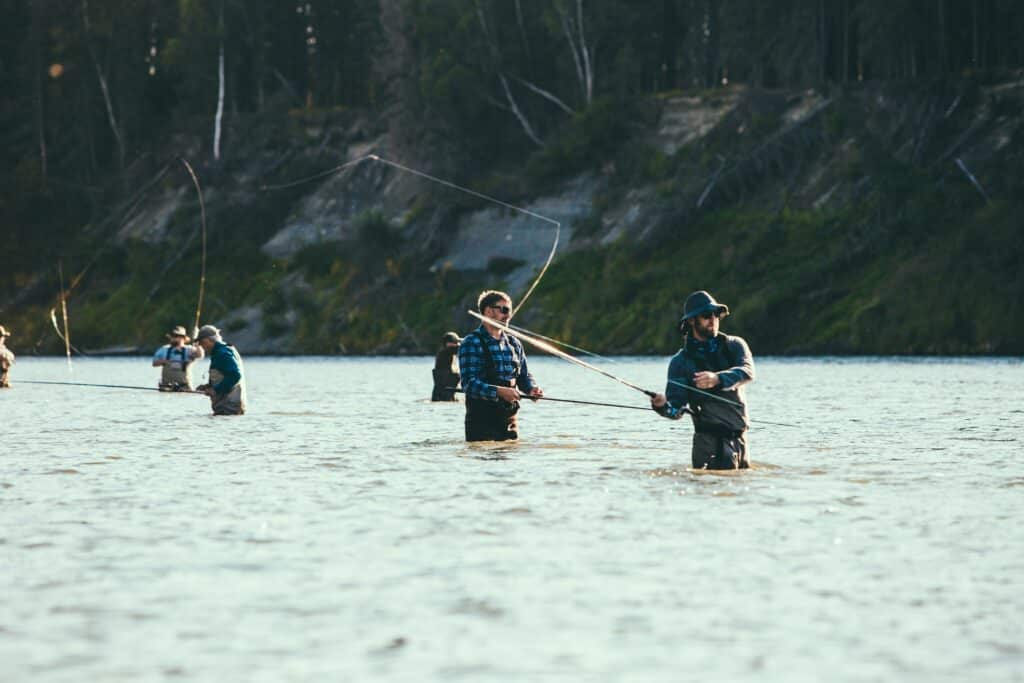 Create Your Gift Cards
Gift cards offer so many opportunities for your business and can even help during the slower part of your guiding season. Setting up your gift cards before the guiding season can even help your marketing efforts by engaging your customers and getting them to come back when you're up and running.
With Origin, your customer can purchase a gift card from your company. They can choose the amount of money on the gift card. Then they enter the recipient's name and email. They can even write a little note if they want. After your customer pays for the gift card, the recipient receives the digital gift card with a QR code. 
You'll also see that a new gift card has been purchased. Plus, you'll be able to see all the gift cards and the different amounts of credit on each one.
Regardless of the size and scope of your guiding business, having a gift card program is easy and affordable to implement on Origin. They help you build brand awareness, they're safe and convenient, and they help increase your cash flow.
Establish or Remove Any Discounts
Offering discounts is one way to quickly bring in new or existing customers. People love a sale and it can help your guiding business grow. If you offer a limited-time discount for customers, this marketing tactic can quickly drive in new customers or it can build customer loyalty if you only offer a certain percentage to returning customers. There is a multitude of ways to offer discounts and you can do it through Origin.
Maybe last guiding season, you created several different discounts for holidays, veterans, or marketing purposes. If your discounts have expired or you're no longer offering a specific discount, remove them before your upcoming guiding season. This way, you can organize and clear up space for new discounts.
Reschedule Any Lingering Trips From Last Guiding Season
Do you have any outstanding trips that need to be rescheduled? Or have clients already asked to reschedule for the current guiding season? We know how frustrating it can get rescheduling someone because it can sometimes feel like you're scheduling a meeting. "Are you available this time?" "What about then?"
It's easy to do on Origin. You can visit the customer's profile to see the trips they've booked and you'll have two rescheduling options. The first option is to reschedule your client yourself. Or, you can send your client a reschedule email so they can pick a new date that works for them. 
Update and Review Your Guide Roster Before the Next Guiding Season
Sometimes guides leave companies or they guide for a second (or third company) and have a very limited schedule. If your guiding roster is going to change, it's important to update it before your upcoming guiding season so no one is automatically assigned to a trip who can't lead it. Plus, in Origin, it's super easy to do. 
When updating your guide roster, consider training your guides on how to edit their schedule on Origin. The guide calendar is simple and intuitive, and they likely won't need training, but a nudge to log in and update it is helpful. Having your guides know how to update their schedules consistently is crucial for your operations as our system automatically assigns available guides to new trips.
Making sure you've reviewed your liability waivers, created post-trip reports, connected your email marketing provider, verified listing prices, created gift cards, updated discounts, rescheduled trips, and updated your guiding roster will help you prepare for the upcoming guiding season. If you're stuck on an outdated booking platform, switching to Origin is easy, fast, and totally worth it.