Leading American fishing rod maker St. Croix is at it again with a new line for their popular Avid Series of fishing rods. The all-new Avid Series Panfish rods are now available retailing at a middle price point between $200 and $250 and feature St. Croix's Superstar Service and a 15-year warranty. These nine all-new technique-driven panfish rods feature premium materials, sensitivity, durability, top St. Croix technologies and exceptional value in an American-crafted fishing rod.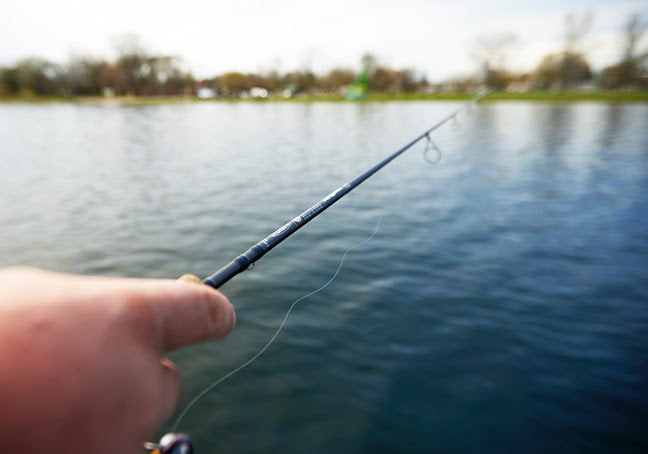 Avid Series Panfish rods begin with brand new hybrid SCIII+ carbon fiber blanks. A tech born from the Avid Series then enhanced and refined in the landmark St. Croix Victory Series. However, every Avid Series Panfish blank is custom-designed and crafted with varying amounts and locations of SCVI carbon to optimize their performance in each use case. The rods feature unique uplocking nylon reel seats fully integrated with modified split-grip handle designs to promote balanced and effortless fishing. the seats and handles make for ideal control and reduced fatigue for long days on the water.
The guide trains on the new Avid Series Panfish rods are lightweight, rigid, Seaguide Delta TYG stainless steel frames with durable, stainless steel inserts. Designed for greater casting distances and worry-free performance with delicate lines. The rods have a subtle yet progressive look, showcasing the familiar Carbon Pearl finish of previous Avid Series rods with contemporary blue wraps and silver accents.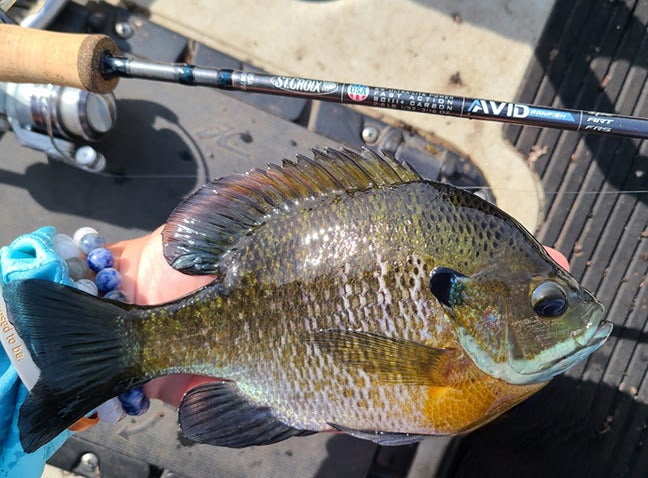 New St. Croix Avid Series Panfish Features

Super high-modulus hybrid carbon fiber SCIII+ blanks matched with Fortified Resin System (FRS) technology for maximum power and strength with significantly reduced blank weight
Integrated Poly Curve® (IPC®) mandrel technology
Taper Enhancement Technology (TET) blank design provides curved patterns for improved action with increased sensitivity
Advanced Reinforcing TechnologyTM (ARTTM)
Ultra durable, rigid, Seaguide Delta TYG stainless steel guides with stainless steel rings
Ergonomic nylon reel seat with nylon/premium EVA locking nut
Modified split-grip super-grade cork handles with cork composite accents
15-year transferable warranty backed by St. Croix Superstar Service
Designed and handcrafted in Park Falls, U.S.A. for panfish anglers worldwide
Retail price $200 to $250

New St. Croix Avid Series Panfish Models

ASPS60ULF – 6'0", ultralight power, fast action, spinning / Retail $200

ASPS64LF – 6'4", light power, fast action, spinning / Retail $205

ASPS69ULF – 6'9", ultralight power, fast action, spinning / Retail $215

ASPS69MLXF – 6'9", medium-light power, extra-fast action, spinning / Retail $215

ASPS70LXF – 7'0", light power, extra-fast action, spinning / Retail $220

ASPS70MLXF – 7'0", medium-light power, extra-fast action, spinning / Retail $220

ASPS73MLXF – 7'3", medium-light power, extra-fast action, spinning / Retail $230

ASPS80LMF2 – 8'0", light power, moderate-fast action, 2-piece, spinning / Retail $240

ASPS90LMF2 – 9'0", light power, moderate-fast action, 2-piece, spinning / Retail $250