Paul Ballentine   07.19.22
Off-roading, hunting, and hiking will almost certainly leave you with limited or no cell service. This leaves many cell phone hosted GPS solutions all, but useless. There are a few different devices that are available for back country navigation but one of my personal favorites is Lifetime Trailmaps.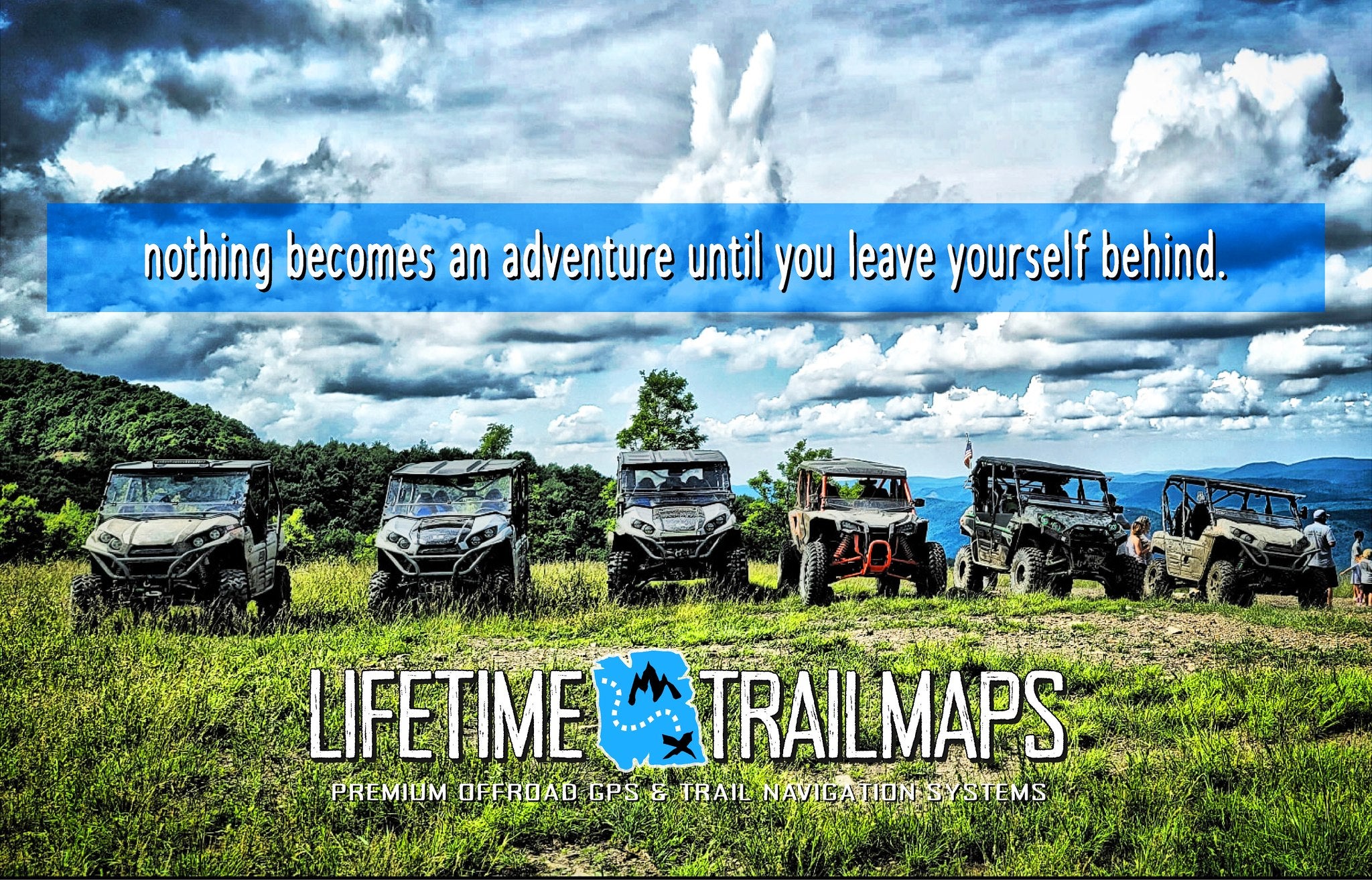 Lifetime Trailmaps
Lifetime Trailmaps is a small business headquartered in Chatsworth, GA. Founded by Chris Hyde in 2017, Lifetime Trailmaps has quickly become one of the most popular GPS solutions in the powersports market.
First Experiences and Overview
I was first introduced to Lifetime Trailmaps in early 2020 by a friend on a trail ride. He was using it to map our way through an off-highway vehicle (OHV) park on the border of Tennessee and Alabama with excellent accuracy. I purchased a copy for myself and loaded it on a budget friendly Samsung Tab 7. Since then, I've used it on nearly every off-road trip I have taken. Preloaded in the application are maps of OHV trails, public trail systems, and popular private off-road parks throughout the United States. With the purchase you will receive yearly updates that include new trail systems, changes in trail systems, and updated descriptions of existing trails.  For a monthly fee you can obtain access to premium monthly trail updates if you choose to do so.
The interface is easy to use and intuitive but be sure to dedicate a short amount of time to learn the interface and features, the Lifetime Trailmaps YouTube page has a plethora of tips and tricks when getting accustomed to the application. All important information is clearly presented for quick checks to ensure you are on course while riding or walking. Selectable low light mode is a welcome feature for night riding.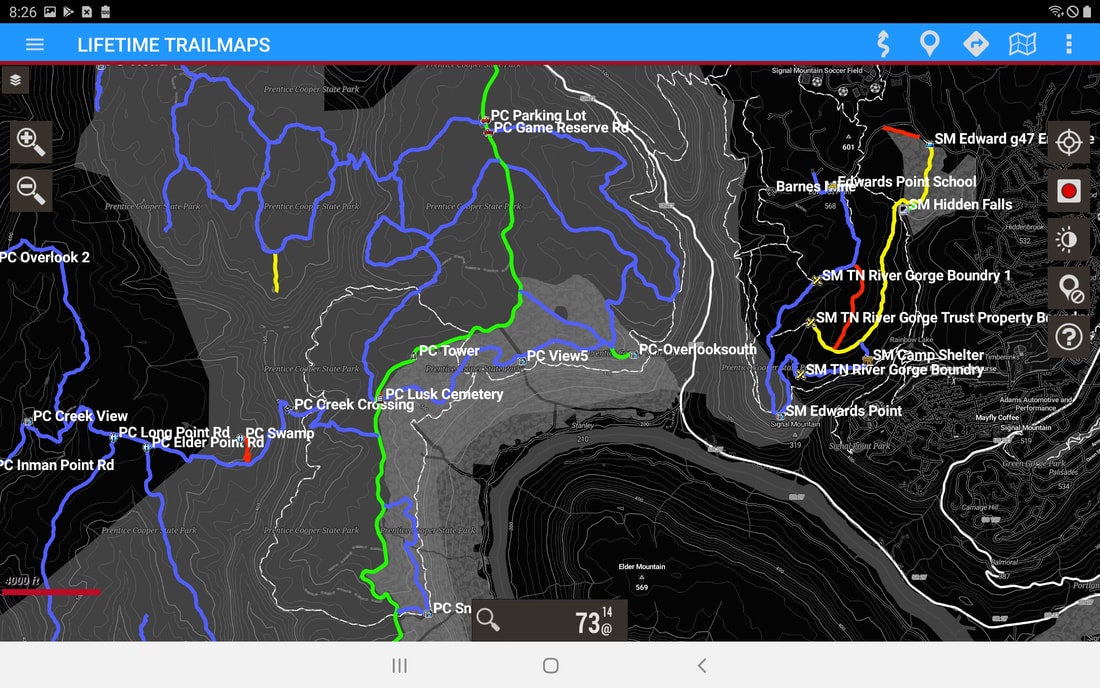 Primarily designed for off-road use with side-by-sides, ATVs and full-size Jeep class vehicles, Lifetime Trailmaps has been a welcome addition to my hunting and hiking trips. I've used it to map my entire hunting property with a high degree of accuracy, adding markers for my stands, blinds, feeders, and creek crossings. Hiking and camping it has been useful for marking our favorite overlooks, caves, and trails. I even used it once in my truck when my cell phone decided it needed a break and died.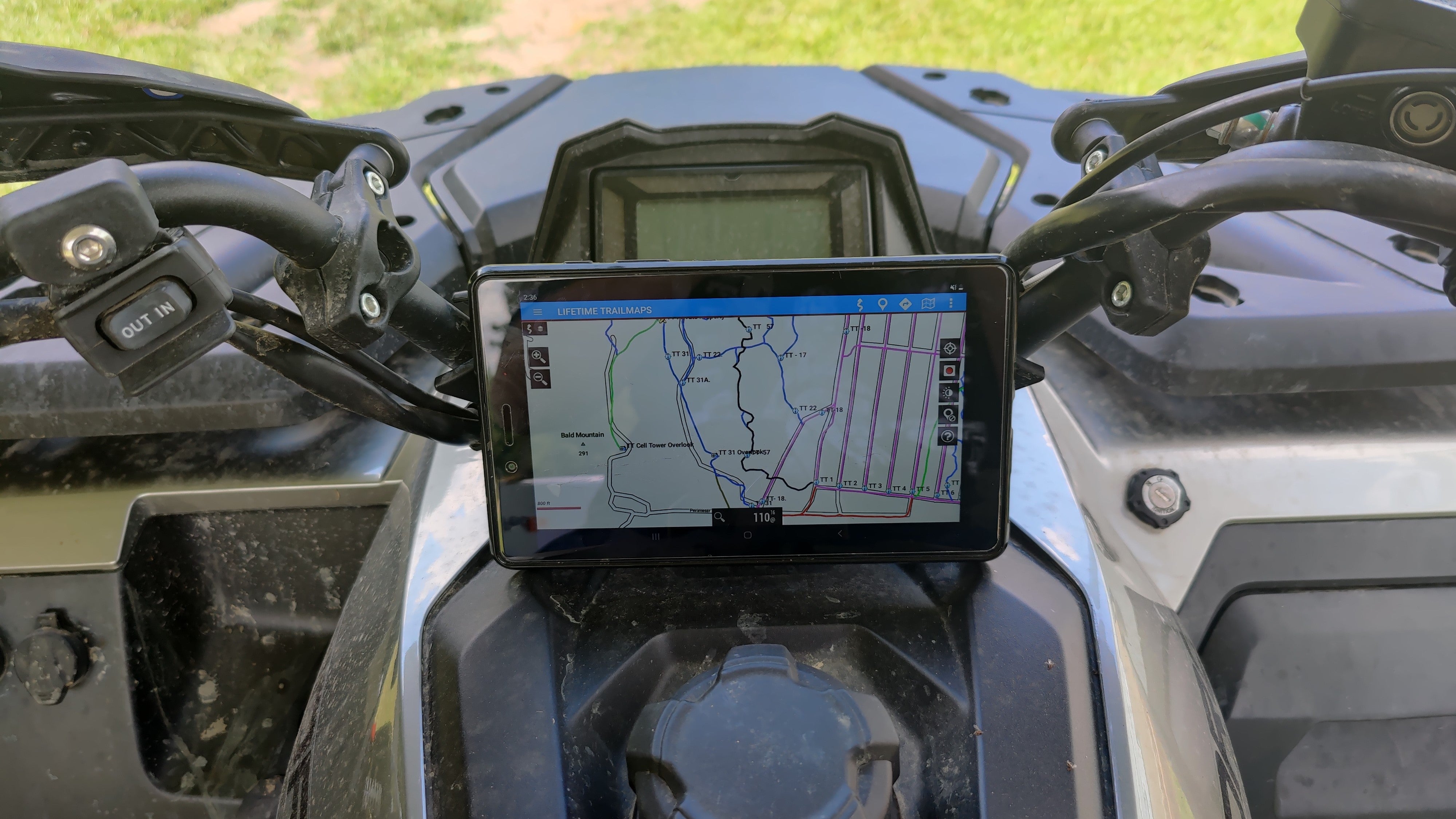 Lifetime Trailmaps offers two ways to purchase the application. Either preloaded on a tablet or just the application as a stand-alone purchase. At the time of writing, Lifetime Trailmaps only officially supports Samsung devices due to their high degree of GPS accuracy and in house testing. If you choose to load the application on a non-supported tablet, they cannot guarantee functionality. Preloaded tablets are offered in either water-proof models or non-waterproof. Under the two categories of tablets are selections for screen size and varying levels of performance depending on model. Ranging in price from $469.99 for their Bronze Edition 8" non-waterproof tablet to $989.99 for their Titanium Edition 10" waterproof model. Price of the Lifetime Trailmaps standalone application to load on your own device is $259.99.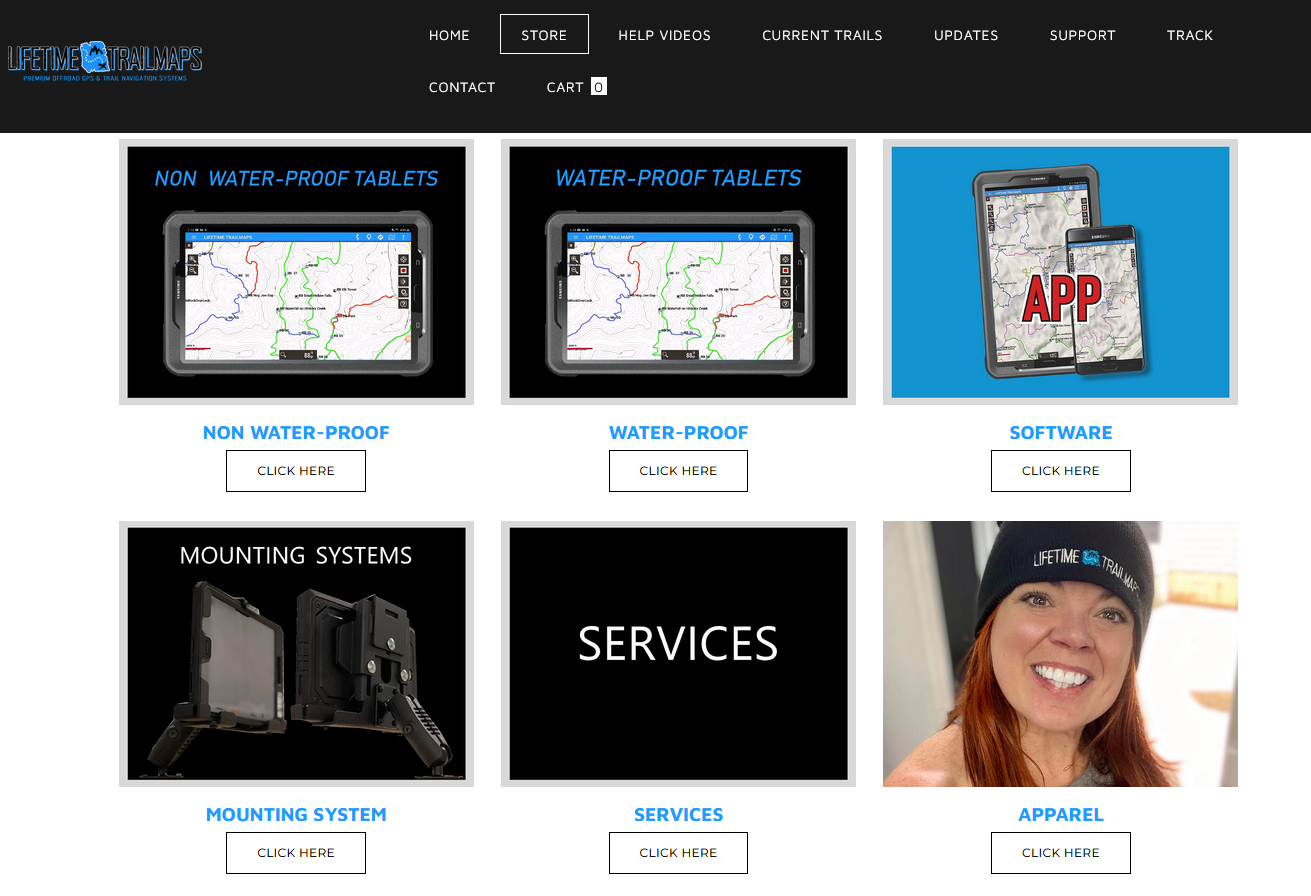 These are fully featured tablets that can be used as such when not using the Lifetime Trailmaps application making it a dual-purpose device. My daughter has watched many downloaded Netflix shows on my tablet while camping. Lifetime Trailmaps also offers a variety of case and mount options for various applications. Help videos, list of current mapped trails, and customer support can all be found on their website. Lifetime Trailmaps is active on social media gauging customer input and satisfaction to continue improving their products and offerings.
Do keep in mind that the application is not designed to be moved from one device to another on a regular basis. They do offer a transfer service but that does require approval. This service appears to be for lost, stolen or damaged devices. Not so much to transfer between a smartphone and tablet depending on what the user wants to take on a trip.
Final Thoughts and Going Forward
The application is surprisingly battery efficient allowing all day to multiple days of battery life even with my budget Tab 7. Application stability is another stand out experience I've had. Not once has the app crashed, frozen, or stopped working. Compared to other Android based map programs I've used in the past, Lifetime Trailmaps receives top marks for reliability.
My current Tab 7 paired with Lifetime Trailmaps has served me well the last two years. All across Alabama, Tennessee, Georgia and Mississippi, this application has been a life saver. I have enjoyed having this program at my side on so many trips that I plan on upgrading to one of their water-proof models soon, keeping my current model as a backup in my wife's ATV.
I am still a strong proponent of carrying some form of navigational backup. A paper map of the area you will be in is always a good idea. I have yet to have an issue with Lifetime Trailmaps or my tablet that left me without its use, but it could happen. Two is one and one is none.