Mystery Ranch is a brand that needs no introduction at this point, but I think most people associate them with their large Military-style packs or well thought out EDC (everyday carry) bags. The brand also makes top-notch firefighting and trekking packs – and while I'm no firefighter or ATC thru-hiker – I was happy to use the Urban Assault 21 on my daily adventures. The Urban Assault 21 or "UA21" (as it will be referred to in this review) is a lightweight, high-quality daypack with an incredibly comfortable harness system.
The UA21 was independently purchased by the reviewer. Mystery ranch did not send a review copy and had no say in this written review.
Mystery Ranch Urban Assault 21 Daypack – Testing
The UA21 was tested over the course of nine months and used as an EDC pack and on several day-hikes in the mountains of Europe. I also used it as a one-bag travel pack for short weekend trips.
Mystery Ranch Urban Assault 21 Daypack – Technical Specs
Capacity: 21L
Weight: 2.8 Lb
Dimensions: 20.25″ x 10″ x 8.75″
Notable Materials: CORDURA® 500D, Nylon, YKK Zippers, Duraflex Hardware
Manufacturing Country: Vietnam
Laptop Compartment Size: 15"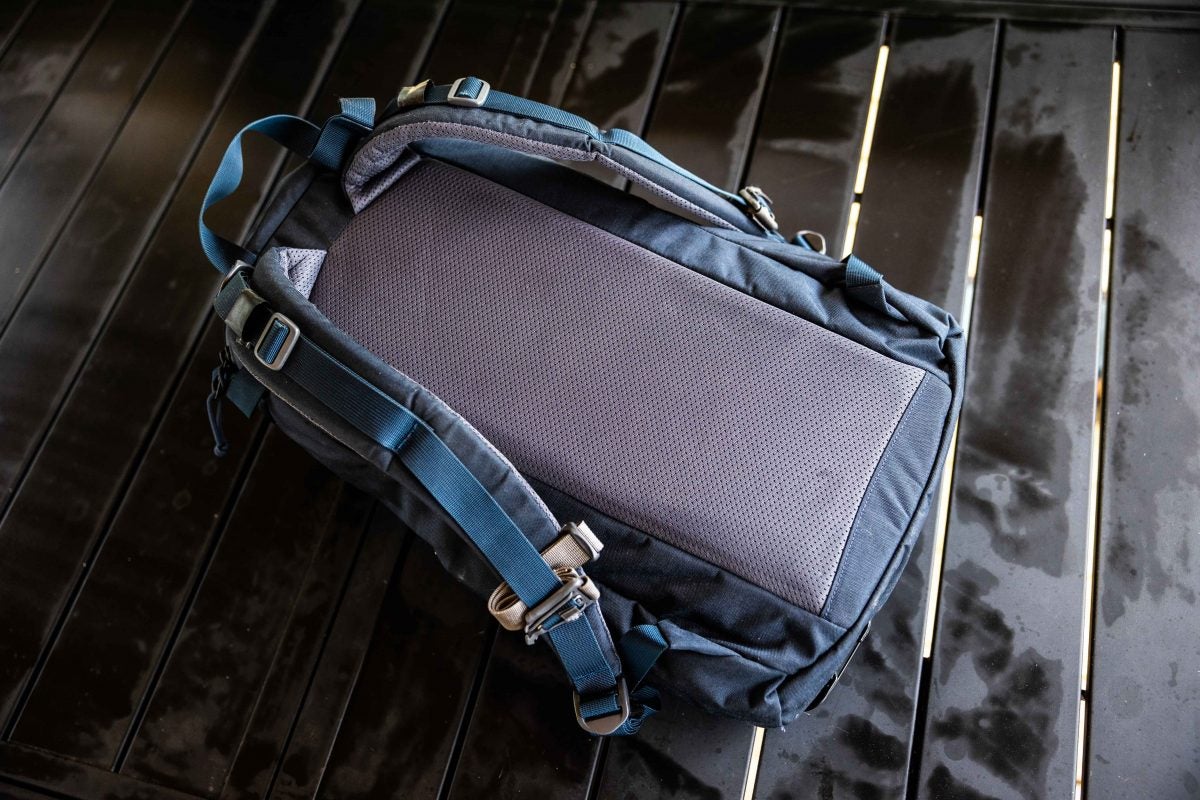 Color Options

Grape
Black
DPM Camo
Garnet Red
Hunter Orange
Lizard Green
Shadow Grey
Techno Blue
Wildfire Black
Wood Waxed Brown
Galaxy Blue

MSRP: $139.99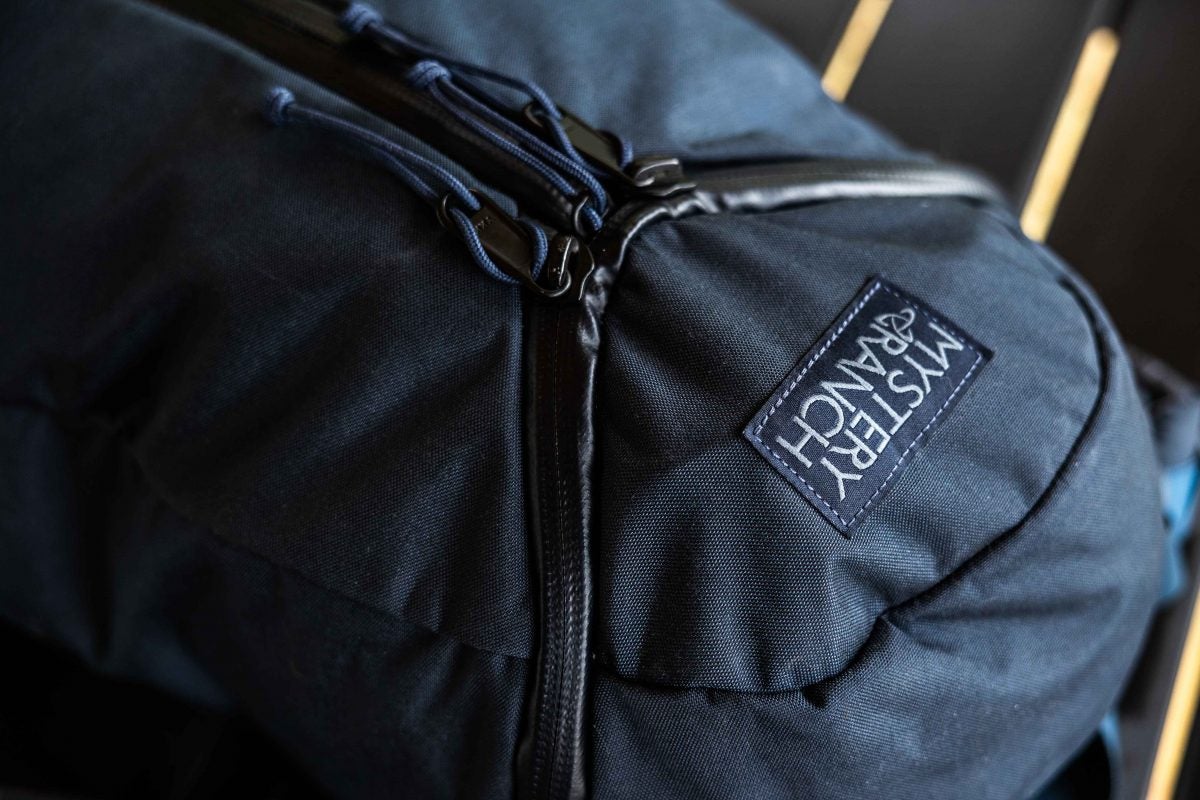 Mystery Ranch Urban Assault 21 Daypack – Quality and Comfort
The overall quality of the UA21 is fantastic, with the primary material being a 500 D CORDURA® fabric it offers a nice mix between durability and weight. All of the stitching is great and after 9 months of daily use, there are virtually no marks on the bag. The zippers on the UA21 are of the YKK Aqua-Guard variety and allow for additional water protection over your standard zippers. I think the inclusion of these zippers was a great call on Mystery Ranch's part as they are very robust and also give the bag an understated "technical" look. All of the hardware is Duraflex so it will be strong enough for most applications, but won't weigh you down or make annoying sounds when you are walking in the woods and a tree branch rubs up against them.
If there was one word I had to use to describe the UA21 It would have to be "comfort." Mystery Ranch is known for making some of the most comfortable packs and harness systems on the market and this is no exception. The shoulder straps are nicely padded with air mesh to keep the breathability good even when your sweating. Adjustable load lifters allow you to customize the fit of the pack to your bag and the sternum strap keeps everything tight when you weigh the pack down with heavier cargo. The back panel is constructed of the same air mesh material as the shoulder straps and is just as comfortable. Overall when I put this pack on it always surprises me just how comfortable it is.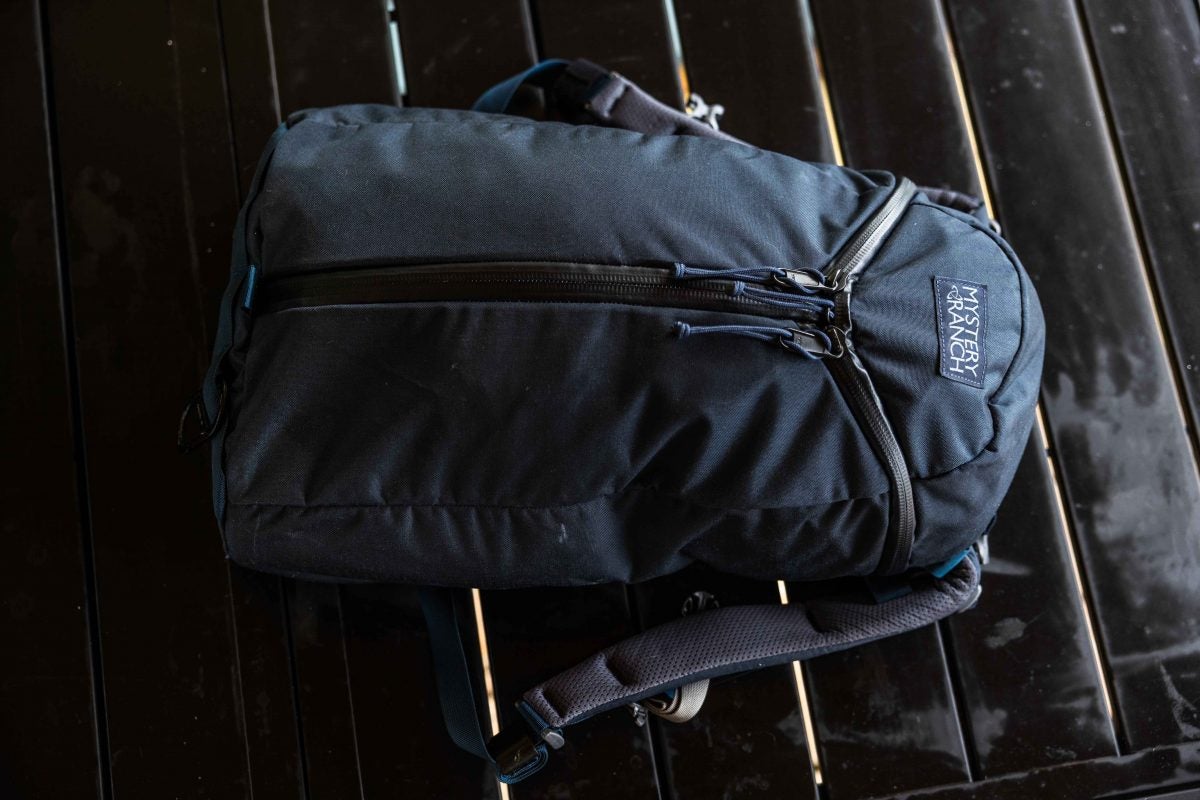 Mystery Ranch Urban Assault 21 Daypack – Organization
The UA21 comes pretty minimal on organizational pockets compared to other bags in the same category, but there are enough storage options to make it work in my opinion. The pack has one true main compartment that takes up 90% of its organizational space. Starting at the top there is a nice minimal, mesh-lined hood pocket with a smaller Aqua-Guard zipper. This pocket also features a lanyard for keys and acts great as an admin pocket. I personally would always store my smaller, higher-use items in this pocket like car keys, headphones, or granola bars.
The aforementioned main storage area of the pack is accessed via Mystery Ranch's tried and true Tri-Zip design. This opening system allows for great access to the entire compartment without using a full clamshell opening. I love the Tri-Zip opening when I can't get a full clamshell. Inside the main compartment, there are two small zippered mesh pockets on the sides of the pack. They are good for storing pens or gloves in my experience. I do wish they were a bit bigger, but no real complaints here. There is also a very roomy laptop and tablet/notebook pocket inside the main compartment. You can fit up to a 15" laptop in here and the back of the pack is reinforced with a plastic sheet so that doing this will not compromise the comfort of the pack.
There is a strap of nylon with Velcro inside to help secure your tech item from moving around. My only big complaint with this feature is that I have found if I fill the rest of the pack with items, it can become incredibly difficult to get the laptop out from this pocket. I usually had to pull out several items to gain access to the laptop while I was using the bag for travel. This issue is resolved on the 24-liter version of this pack as it has a separate laptop compartment. The bottom of the pack also has a few rows of webbing to allow you to attach more gear if need be.
Pros
Tri-Zip offers Versatile, Convenient Access
Padded, Breathable Harness System
Versatile and can fit many Roles
Cons
Tablet and Laptop Sleeves can be hard to Access when Bag is Fully Packed
Bag Shape can get a slight Dent in the middle when not Fully Packed
No included Elastic Keepers to manage Access Strap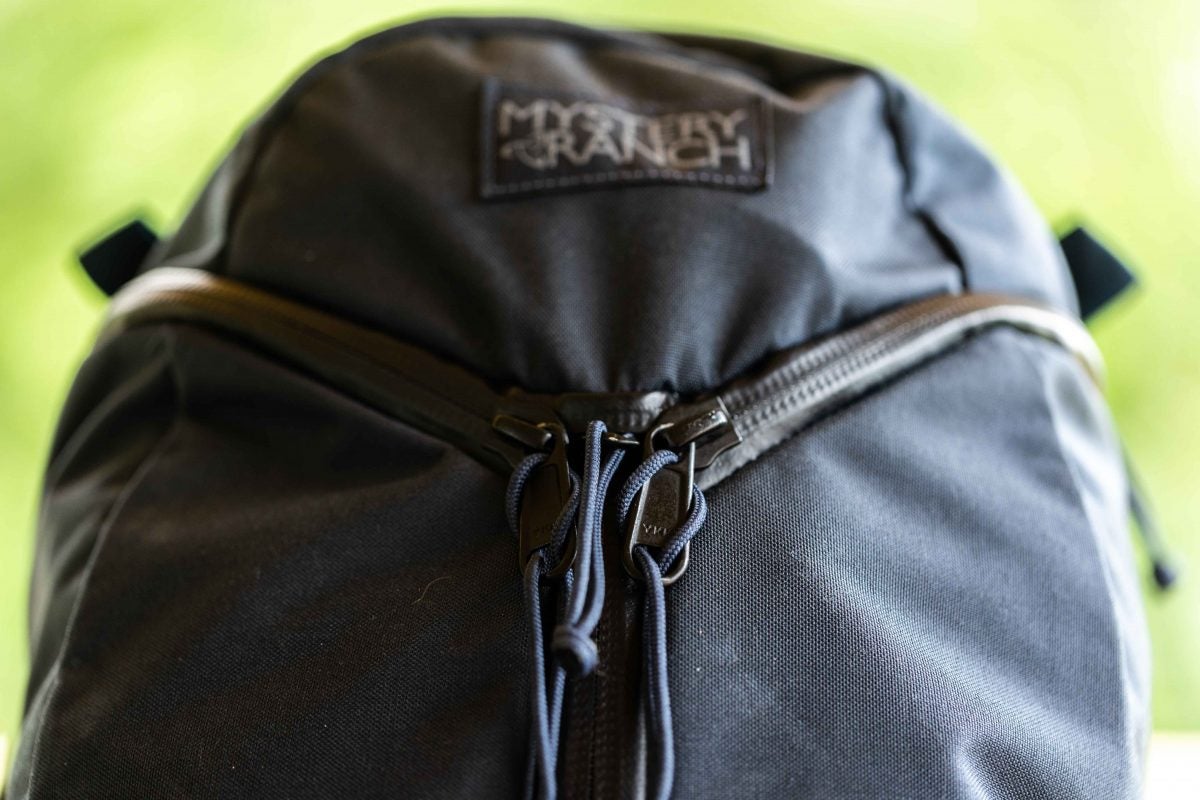 Mystery Ranch Urban Assault 21 Daypack – Wrap up
Overall, I feel that the UA21 is a no-brainer for anyone looking for a small, good-looking, multi-purpose pack. I appreciate the looks of the pack and how comfortable it can be even with heavier loads. Coming in at just under $150.00 it's also a steal if you're looking to get a high-quality bag that will last you for years to come.