EDC knives are almost ubiquitous amongst American men and women. From an early age, I almost always had some sort of EDC pocket folder or Swiss army knife on me, and an EDC knife is a core part of my well… everyday carry gear.  While most of the time my knife gets used to open boxes or blister packaging, in a pinch the knife can be used for a lot of other things if you find yourself in a sticky situation. Just the other day I had to cut the ends off of a fresh tire plug which just goes to show you that sharp objects can always be a benefit as well as a detriment depending on how and what they're used on. This little anecdote also brings up another important point I think is often overlooked about EDC Knives – they need to be good enough to handle whatever you throw at them while still being affordable enough to be replaced if you wind up destroying one eventually. Today we'll take a look at some of my favorite EDC knives I've carried over the years as well as a few others that have been recommended to me by fellow daily knife carriers.
AllOutdoor's 12 Days of Christmas Day 7: EDC Knives
The CRKT Monashee Folding Knife
Featuring a 8Cr13MoV, 58-60 HRC featureless steel blade, and a nice streamlined rubberized handle, the CRKT Monashee is a very affordable and nicely sized EDC folding knife. The knife itself is named after the wild Canadian Monashee Mountains which are often home to some of the best big game that I know you all would love to hunt. The knife blade features a subtle bulge to its "belly" which makes it an efficient cutting tool and could probably even be used for field dressing same in a pinch. If you get it dirty, the knife is able to be field stripped for cleaning all without using any tools.

The Bubba Sculpin Pocket Knife
This Sculpin Pocket Knife folds up nicely to fit in your jeans or jacket pocket. It's handy for on-the-go or out at the fishing docks. The deep pocket clip allows the blade to be upward and has a liner lock safety mechanism. Although smaller in stature, it's the kind of knife everyone wishes they had and is durable enough to withstand any condition you put it through. Carry this knife with you wherever you are. It'll do all the work, so you don't have to.

The Blur is a super affordable and well-known knife across the board. I know several individuals who own more than one and it's not because the blade is bad, but because they like it so much that they'd rather be able to swap a dull blade out for a freshly sharpened one rather than use a completely different knife at work. This special "Blackwash" version is also stylish to boot. Like all Blurs, this new BlackWash version is equipped with a big, slightly recurved blade that's ideal for multitasking. The blade shape offers both excellent slicing and piercing capabilities. High-performance Sandvik 14C28N stainless steel provides the Blur's blade with corrosion resistance and excellent edge-holding ability.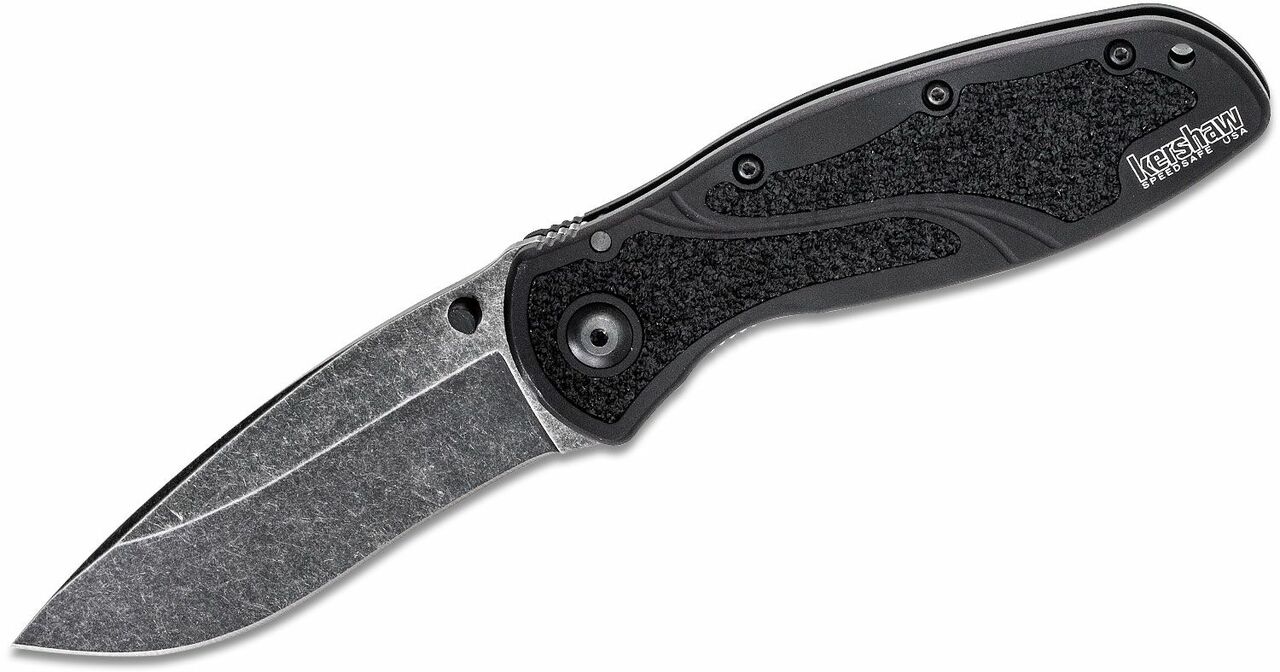 Benchmade 535GRY-1 Bugout EDC Knife
Being at the upper end of what I would consider being an "affordable" EDC knife, the Benchmade 535GRY-1 Bugout™ was designed for the modern outdoor adventurer, incorporating the lightest, best performing materials in an extremely slim yet ergonomic package. It's incredibly lightweight, compact, and comfortable to carry around for when you need it the most. This model changes up the color to offer a Ranger Green Handle and a Gray CeraKote blade for extra protection and corrosion resistance. Why do I like this knife so much? It comes from the same state I do, Oregon!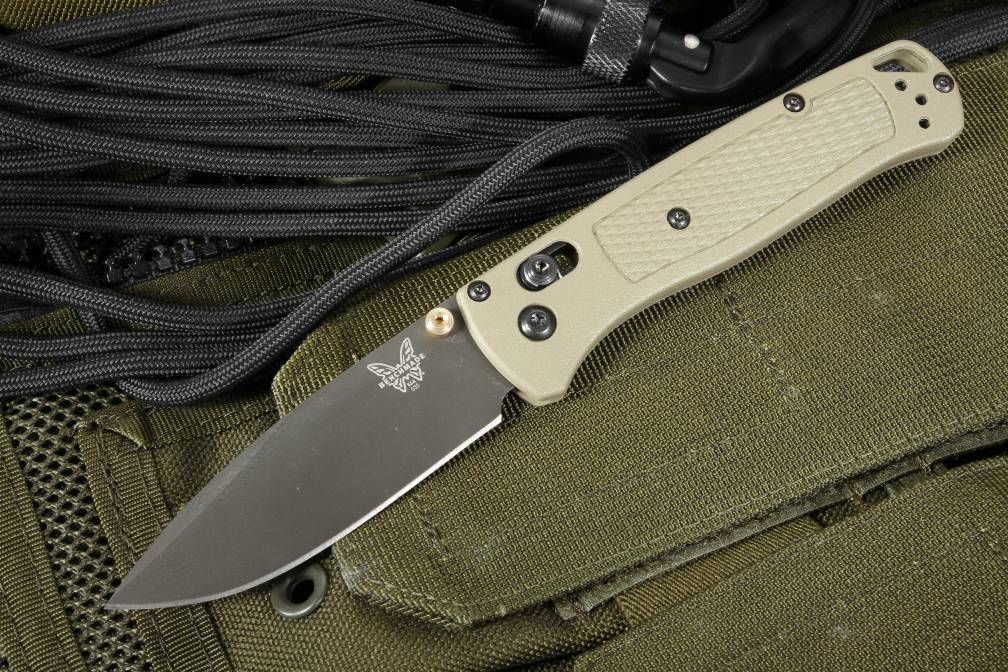 Source Link