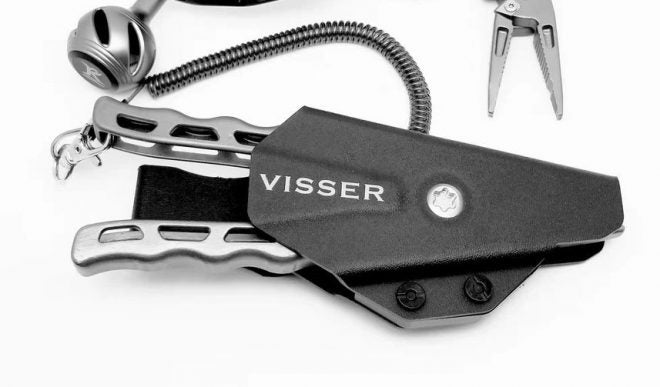 The premium lightweight pliers have long been the Van Staal titanium pliers. Well now their original creator of the Van Staal titanium pliers, Robert Koelewyn, has released newly designed Titanium pliers. These new pliers are being released under his new Visser Reels brand, and are a big leap forwards from his original Van Staal pliers design. These new Visser pliers are 30% lighter without any compromising on their strength. They also have a better and more comfortable grip with a narrower nose tip.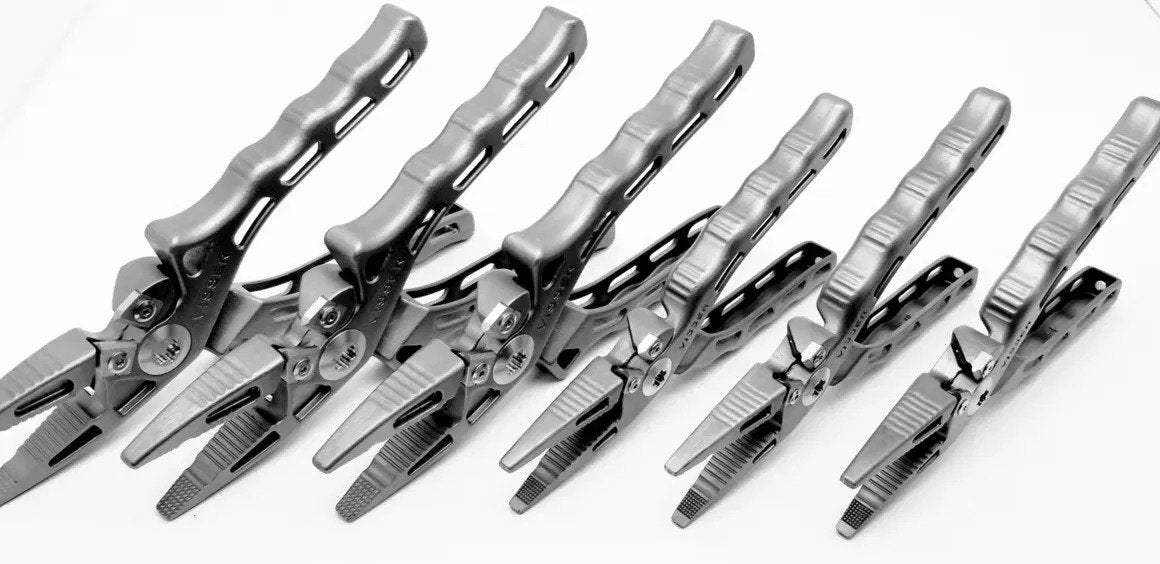 The cutters are made in the USA and produced from the most durable and toughest tool material available. They are precision ground to be able to slice through the strongest of braided lines and easily cut softer wire leaders as well.
The hinge is designed to be rock solid, giving the jaws a vise-like grip without any jaw twist. Making the removal of big hooks a breeze. Jaw twist and flex is the biggest problem for fishing pliers. If there is any flew or play the jaws will kick out and be unable to pop hook out. This is a problem for many aluminum pliers on the market of similar styles.
The cutters have a special patent-pending split ring feature. This split ring feature is independent of the jaws and is out of the way. All other split ring plier designs have a point on the tip of the jaws, which can get in the way of normal plier use. In the Visser pliers, the split ring function being on the cutter keeps them clear of the jaws. If you do not need the split ring feature, replacement cutters without the split ring notch are also always available.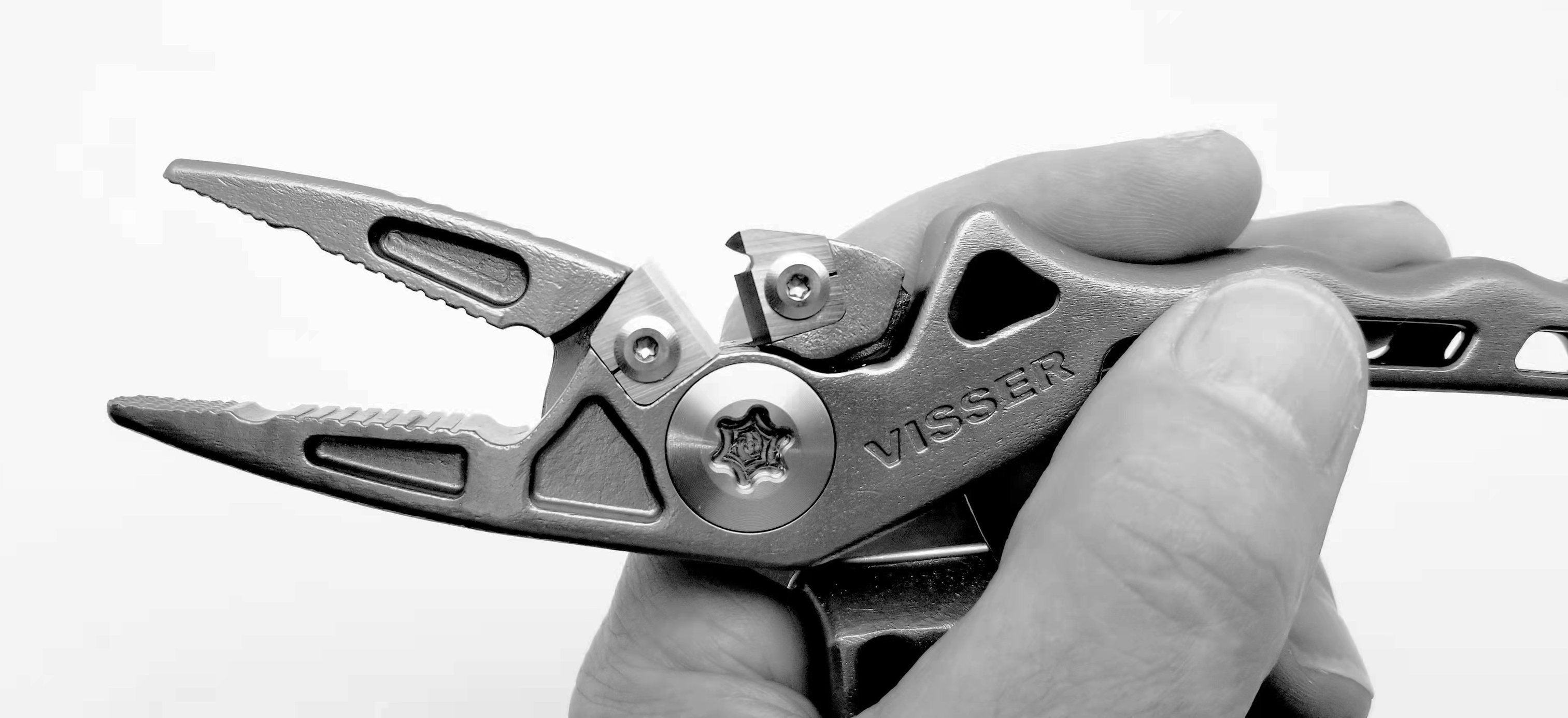 All the pliers come with a heat-molded Kydex holster. When the pliers are inserted into the holsters, will snap into place with very nice retention. They are also equipped with a high-quality lanyard for extra security to prevent loss. The holster also comes with a full belt loop that can be adjusted in two positions, and the holster can be easily swapped for right-handed or left-handed use easily.
The two sizes available are a 6.5″ at $359 and a 7.5″ model retailing for $399.  All pliers come with a Lifetime warranty on the pliers and a one-year warranty on the cutters, holster, and lanyard. Check out the pliers and more Visser products here at Visser Reels