Bedrock sandals is a relatively new company in the footwear and sandal scene. Starting back in 2011 the company was founded by two friends working river restoration jobs in Northern California. They needed lighter weight and more "freedom feeling" sandals for their outdoor and everyday needs. Over the last eleven years, the team at Bedrock has been busy making their sandals more durable, adjustable, and capable. The subject of this review, the Cairn, was launched in 2016 and has been met with many awards and is now the flagship model for the company. Bedrock is particularly proud to be able to say that they assemble all of their sandals at their Headquarters in Missoula, Montana.
These sandals were privately bought by myself and were not provided by Bedrock.
Bedrock Cairn Sandals – Specs
Weight: 1.10 Lb
MSRP: $115

Made in the USA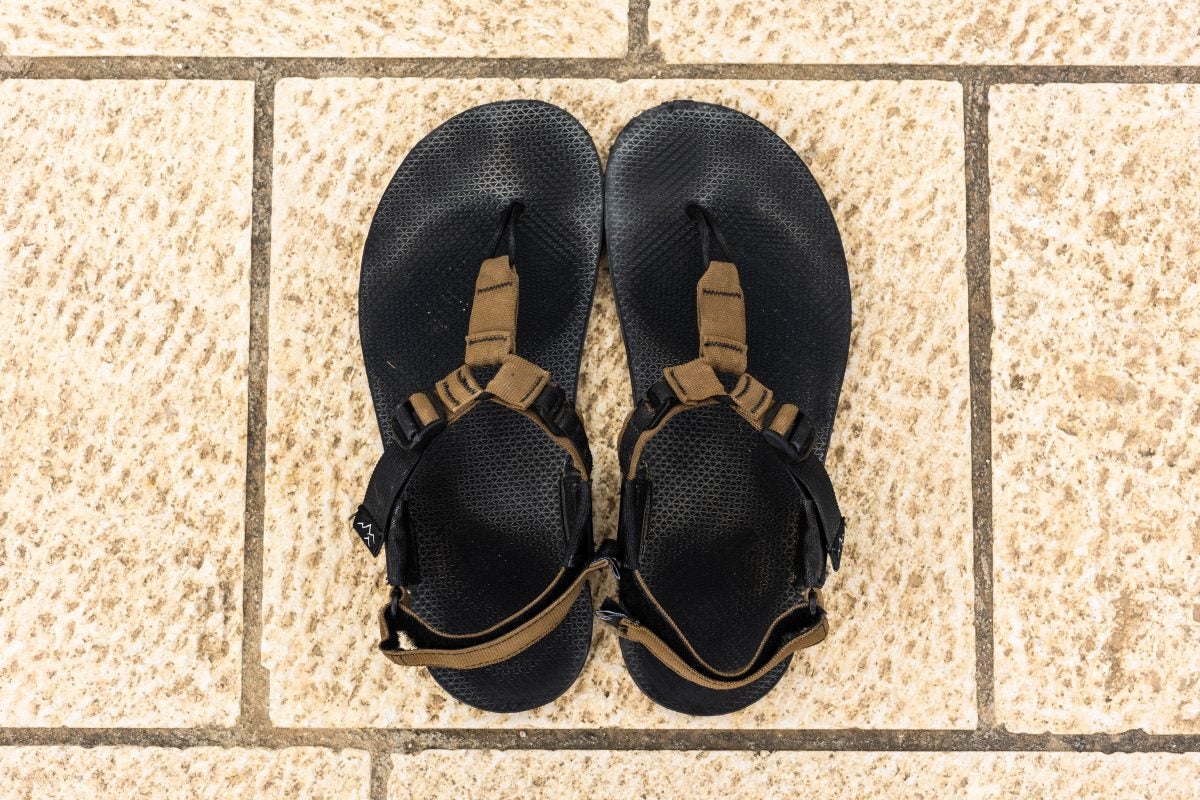 Bedrock Cairn Sandals – Quality and Comfort
Over the course of 18 months, the sandals were taken on many weekend trips to places like Portugal, Croatia, Malta, Spain, Greece, and Cyprus. Just like the first time I picked up a pair of ultralight running shoes, the Cairns are very light and left me wondering "how long will these last." With over a year of Mediterranean island hopping adventures underneath these sandals now, I can confidently say they are built to last. Being more of a minimalist-designed sandal the Cairns will not be the most comfortable thing you ever put on your feet, but that's not the point.
Featuring a Vibram XS Trek Regolith Outsole, the Cairns are designed with longevity and sustainability in mind. I know those are both buzzwords with everything in the outdoor industries these days, but Bedrock really holds true here. Offering a re-soling program for all of their footwear, you can tell this is a company proud of keeping their environmental footprint as low as possible while offering a nice service for their customers. With that being said, Bedrock does charge a nominal fee of $55 for the re-soling of their footwear.
The Vibram sole is lightweight and long-lasting in my experience. After numerous trips across rocky beaches or walks downtown there are only slight signs of wear on the Cairns up to this point. In my estimation, I think the first sole would last me about 5 years of use before it would need to be replaced. The Vibram outsole compound is definitely best for grip in dry conditions, but I found that even in wet conditions they help up about as well as I expected.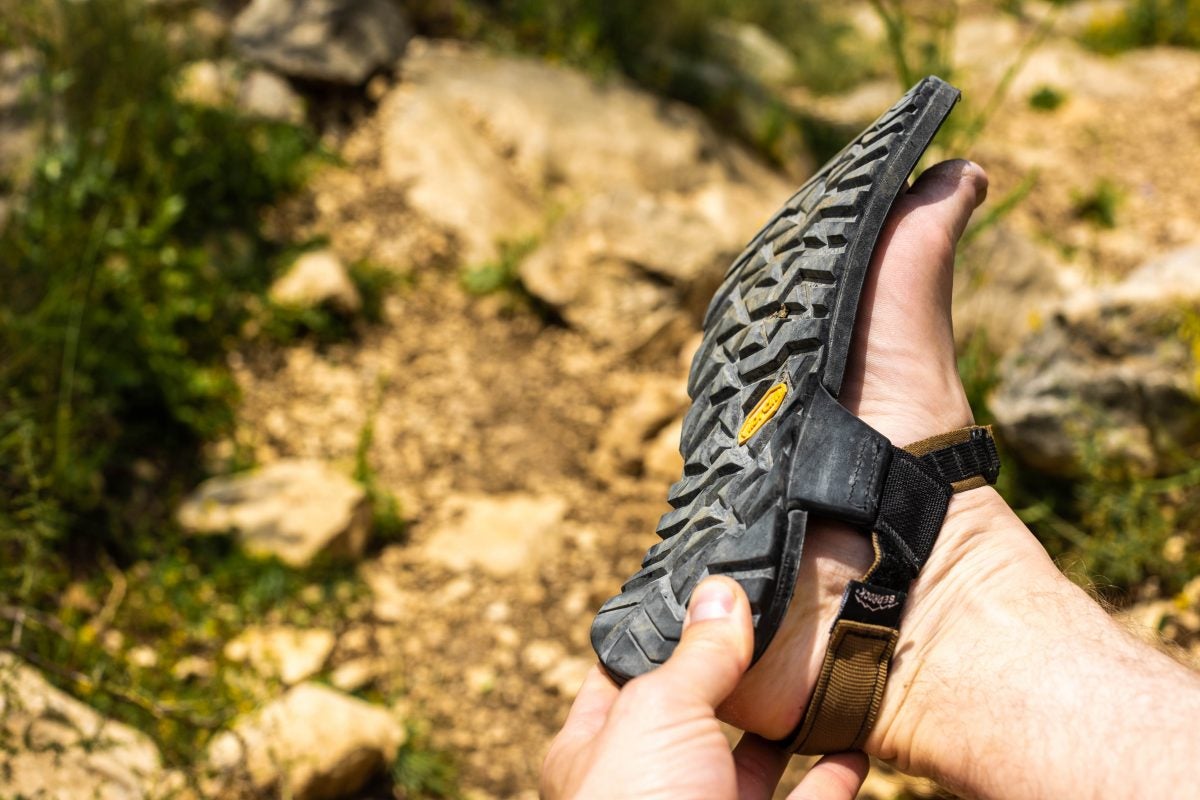 The footbeds have a triangle shaped texturing to them and will conform to your feet over time. Overall, the souls of these sandals are high quality, have great grip, and will last through a lot of abuse.
The sandals have three forms of adjustment so that you can really make sure they conform to your feet. If your walking around town, keep them looser. If you're on approach up a mountain or hiking through a shallow stream, tighten them down for maximum stability. The foot harness on the Cairns is primarily constructed of what I believe to be a 500D Cordura material. The outside of the sandals has a typical compression strap style of adjustment while the inside adjustment is a set of three webbing loops with an aluminum G-Hook for adjustments. The back and most commonly used adjustment point is a Velcro loop.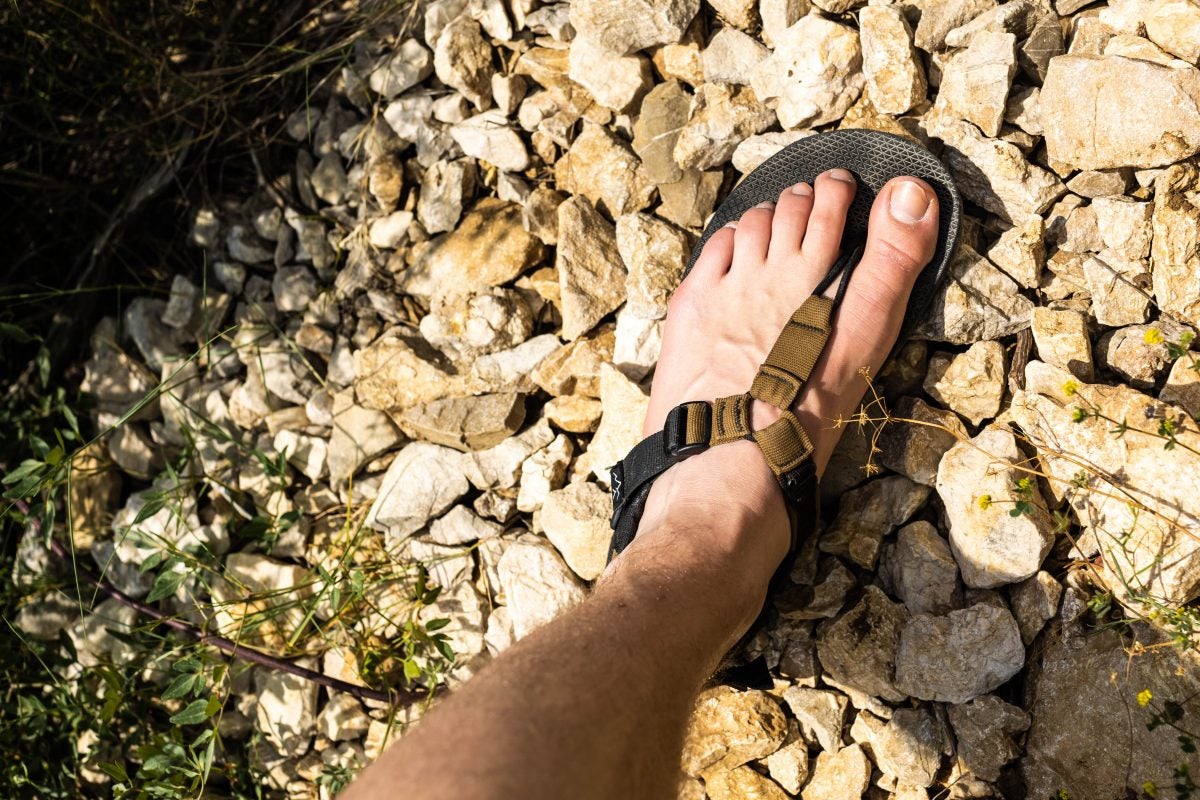 The comfort of the Cairns is what I would call good to a point. While they don't offer as much support or cushioning as other sandals, the soul is rigged enough to absorb most impact and keep your adventures comfortable. I have taken these sandals on several short day hikes along rocky beaches and into some pretty rugged trails with zero complaints. Where the Cairns fall off for me is when it comes to distance. I found that if I walked over 12 miles in a day the sandals they would begin to really hurt my feet. They did not create any blisters, but just sore spots. After an 18-mile day walking around the hot streets of Rome, my feet felt like hamburger, and I retired them for the rest of the trip for a pair of running shoes. This is probably just my feet being weir after years of abuse so take this last part all with a grain of salt.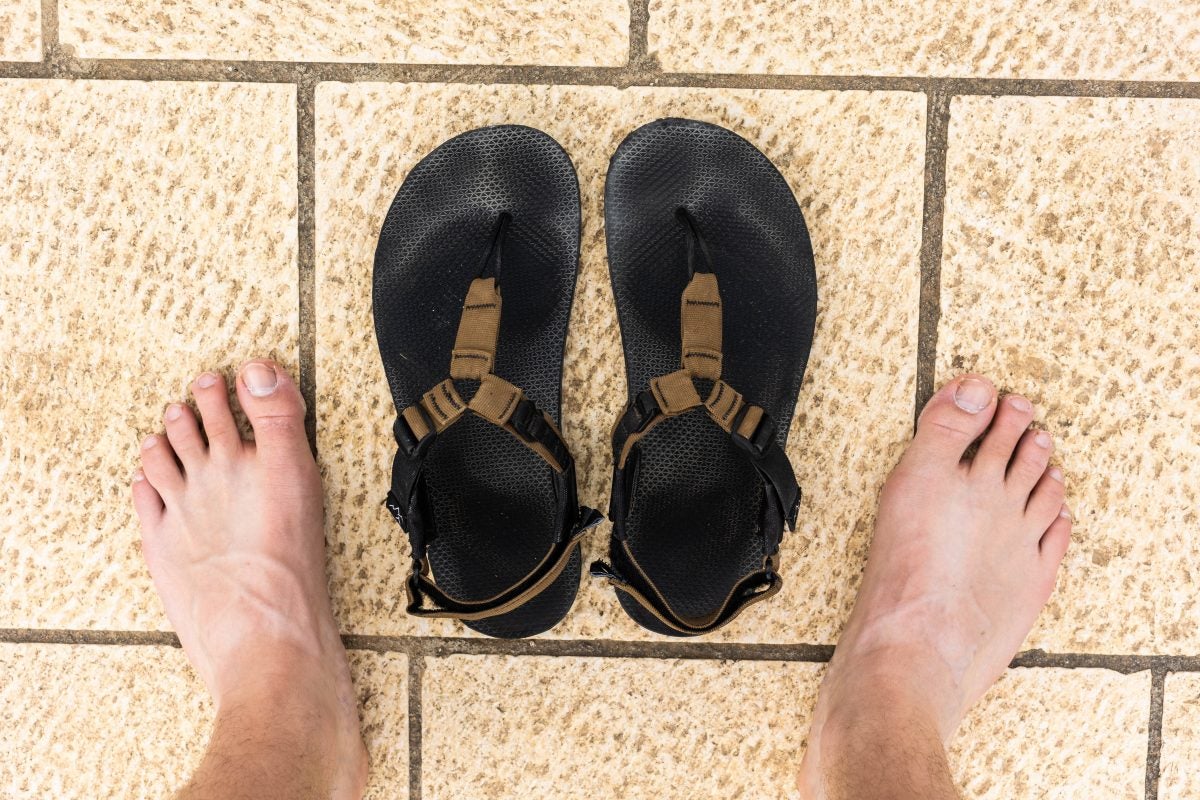 Philosophies of Use
Perfect for your Hotter Holiday Trips

Great for Shorter-Term Hikes, especially in Wet or Humid Conditions

Boat or Kayak Sandals, the Strap on the Back keeps them Snug to your Feet even when Swimming
Likes
Durability

Re-Soling Program

Lightweight

Great Traction

Packability
Dislikes
A bit Expensive for being Domestically-Sourced Materials, but still worth the Price

Can become Uncomfortable after Extremely Long Days of Use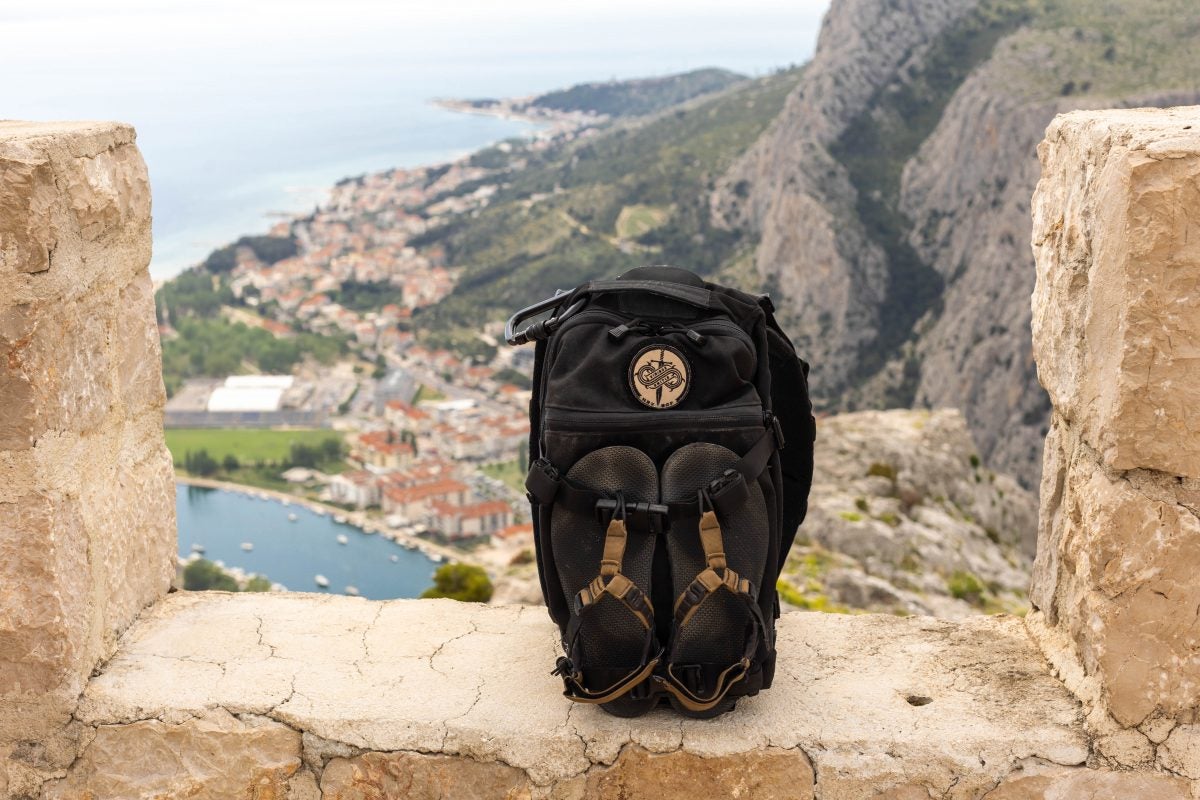 Bedrock Cairn Sandals – Wrap up
Since picking up the Cairns over a year ago, they have become a more go-to, do-it-all sandal. I can take them on the boat, go cliff jumping with them on, and then have a casual dinner out and not need to change my footwear. Yes, they are a bit expensive, but you are getting a highly versatile and long-lasting product. If the Coyote brown color is a bit bland for you, Bedrock offers a wide variety of colors to suit your style. These are the best pair of sandals I have ever owned.