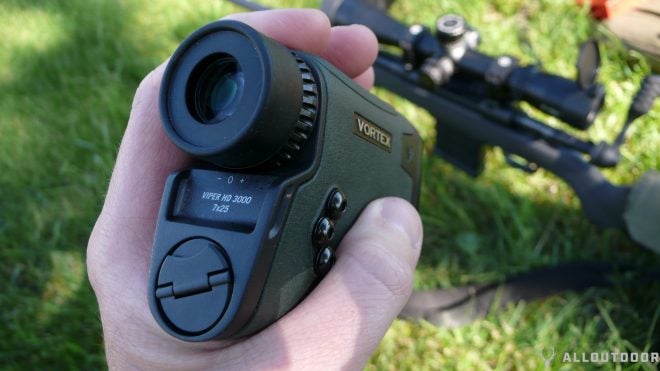 Vortex recently introduced three new laser rangefinders, with varying degrees of capability, and today we'll take a look at the top model of those three: the Vortex Viper HD 3000 Rangefinder. As is typical with rangefinders that have numbers in the model, the 3000 stands for the farthest reading in yards on a reflective target. Fortunately, the timing worked out great in that I was able to do some of my test and evaluation on my vacation to the Great Smoky Mountains for some extra range and a change of scenery.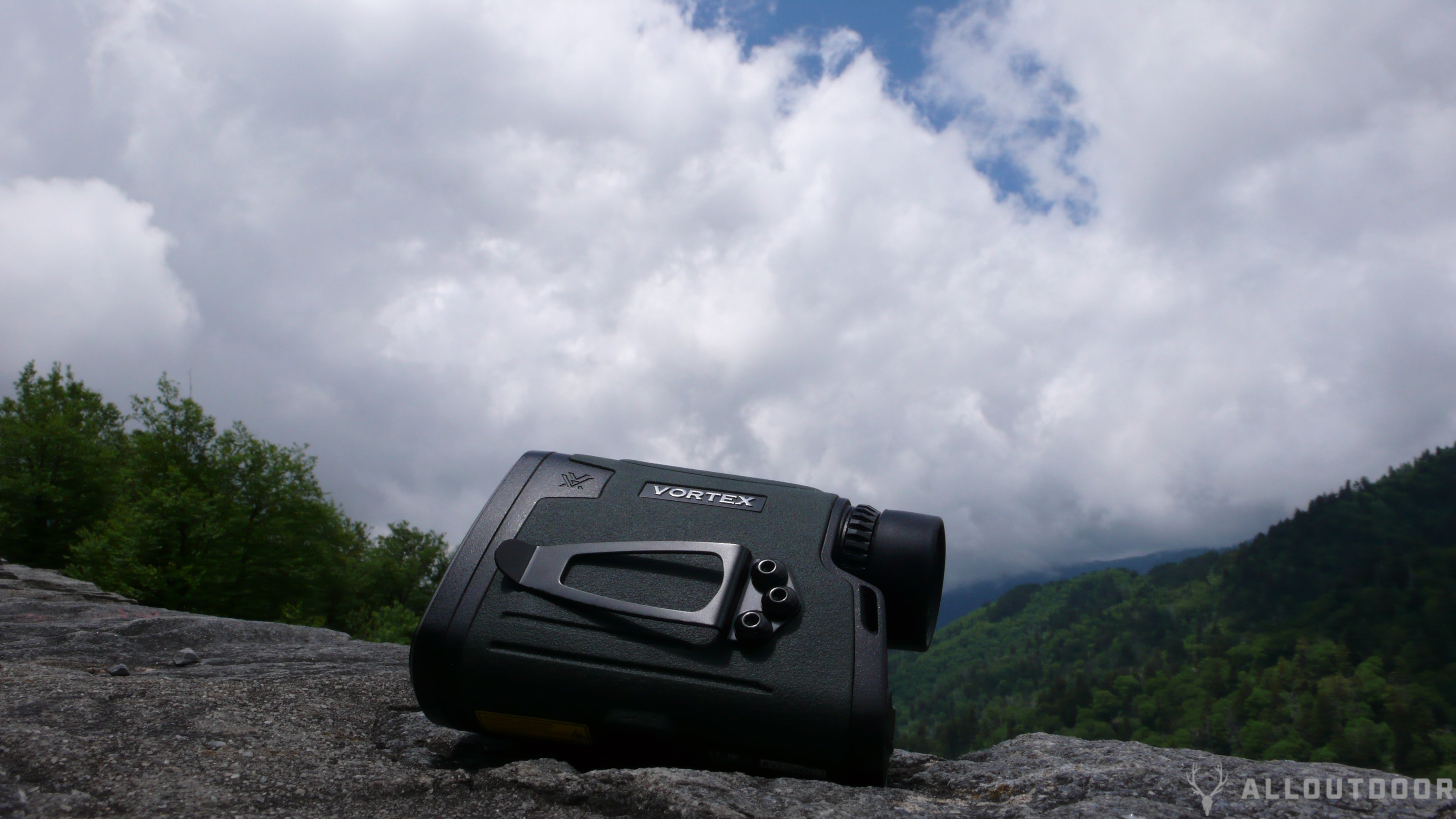 Vortex Optics Coverage on AllOutdoor and TFB
Vortex Viper HD 3000 Rangefinder: Initial Impressions & Specs
The Vortex Viper HD 3000 Rangefinder is pretty standard in terms of size and weight (9.24 ounces), but it's got a couple nice features right under the surface. For one, it's got a slight optical advantage with a 7x magnification over the more common 6x I usually see from other manufacturers. It also has a belt clip for fast stowing, and a quick and simple menu to jump to different computation and reading settings.
The "MEASURE" button is easy to depress and didn't shake my aim while operating it. The overall size is pretty spot on for my medium sized hands, but I think the only thing lacking in the ergonomics category is a finger-sized retention divot for a little extra safe keeping while holding the Vortex Viper HD 3000. Of course, that's a personal preference and not a deal breaker, but I find that with handheld optics like these, especially when they're on the pricier side, it's nice to know you've got a good grip on it. Otherwise, the Vortex Viper HD 3000 does come with a retention lanyard as well.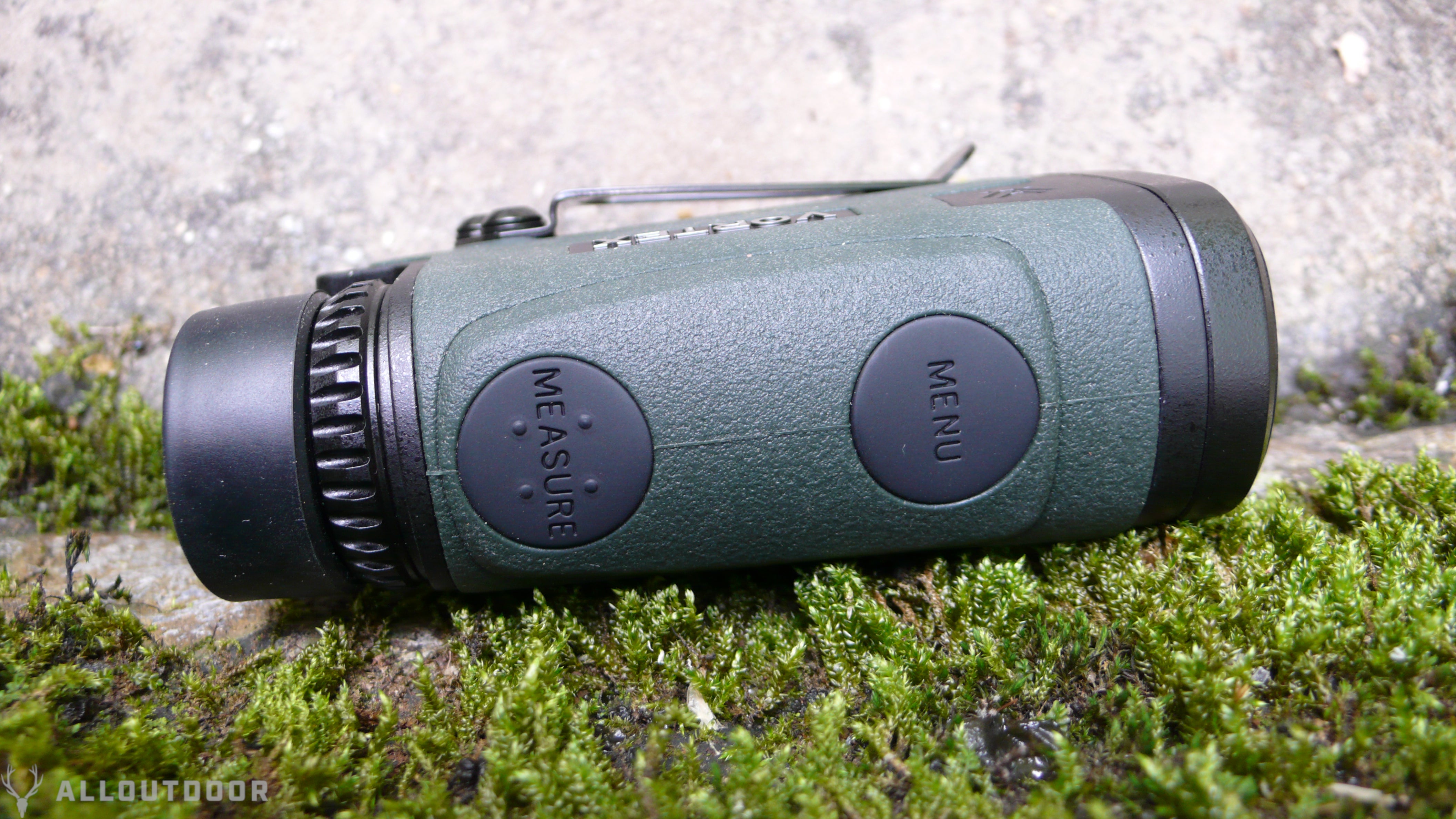 I happen to like the color of the Viper HD 3000's housing, primarily because it's still green enough to blend into wilderness surroundings when seen from a distance, but just off color enough from grass, weeds and leaves to stick out at close range if you've dropped it and need to find it again. For the record, no, I didn't loose the T&E model they sent me, but I like to think about the what if's.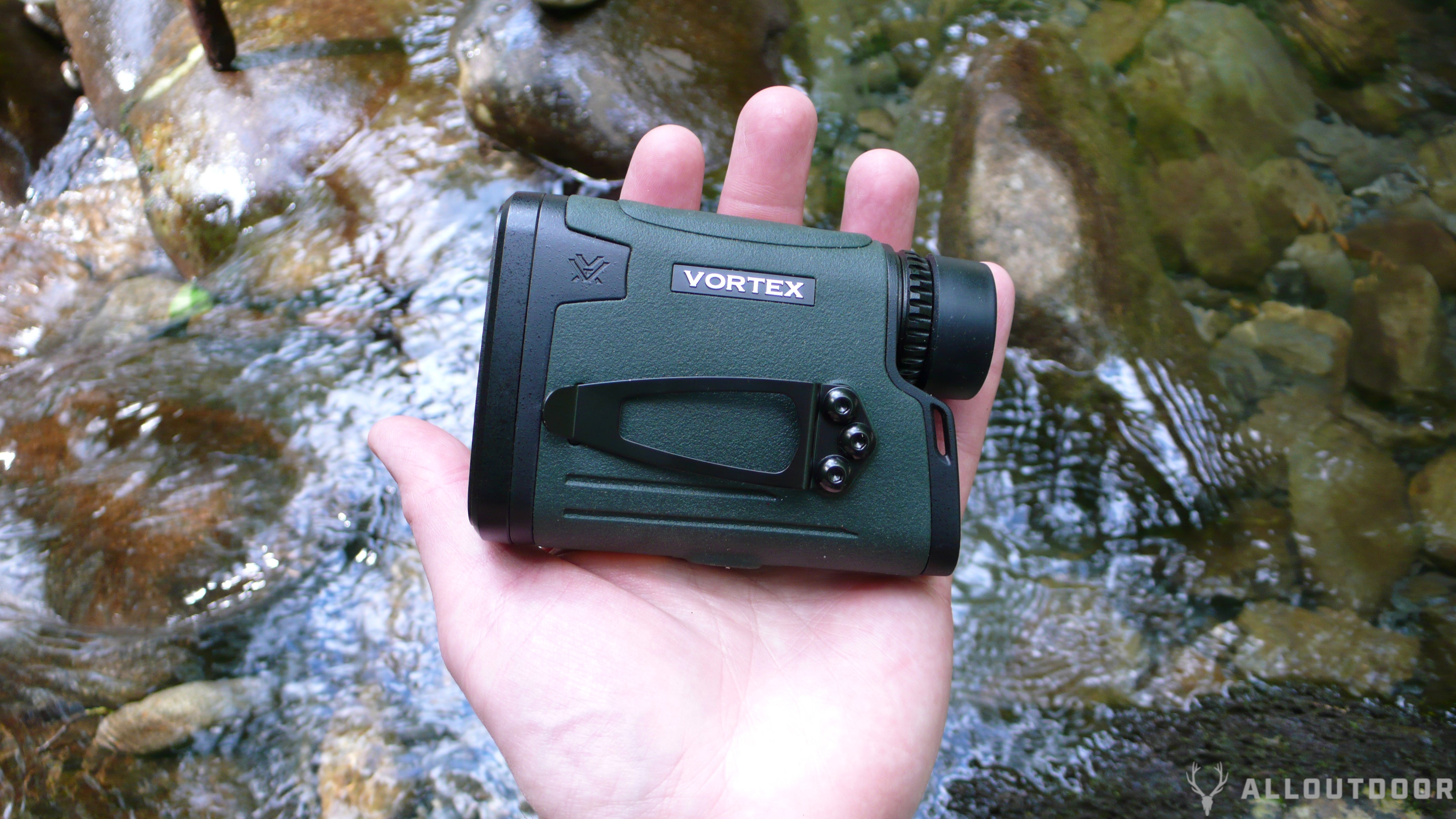 Specifications
Range Reflective (yards):

 

3,000 yds

Range Tree (yards):

 

2,300 yds

Range Deer (yards):

 

2,000 yds

Accuracy:

 

+/- 1 yard @ 100 yards

Max Angle Reading:

 

+/- 89 degrees

Magnification:

 

7x

Objective Lens Diameter:

 

25 mm

Linear Field of View:

 

314 feet @ 1,000 yds

Angular Field of View:

 

6 degrees

Eye Relief:

 

15.5 mm

Length:

 

4.2 inches

Width:

 

1.7 inches

Weight:

 

9.1 oz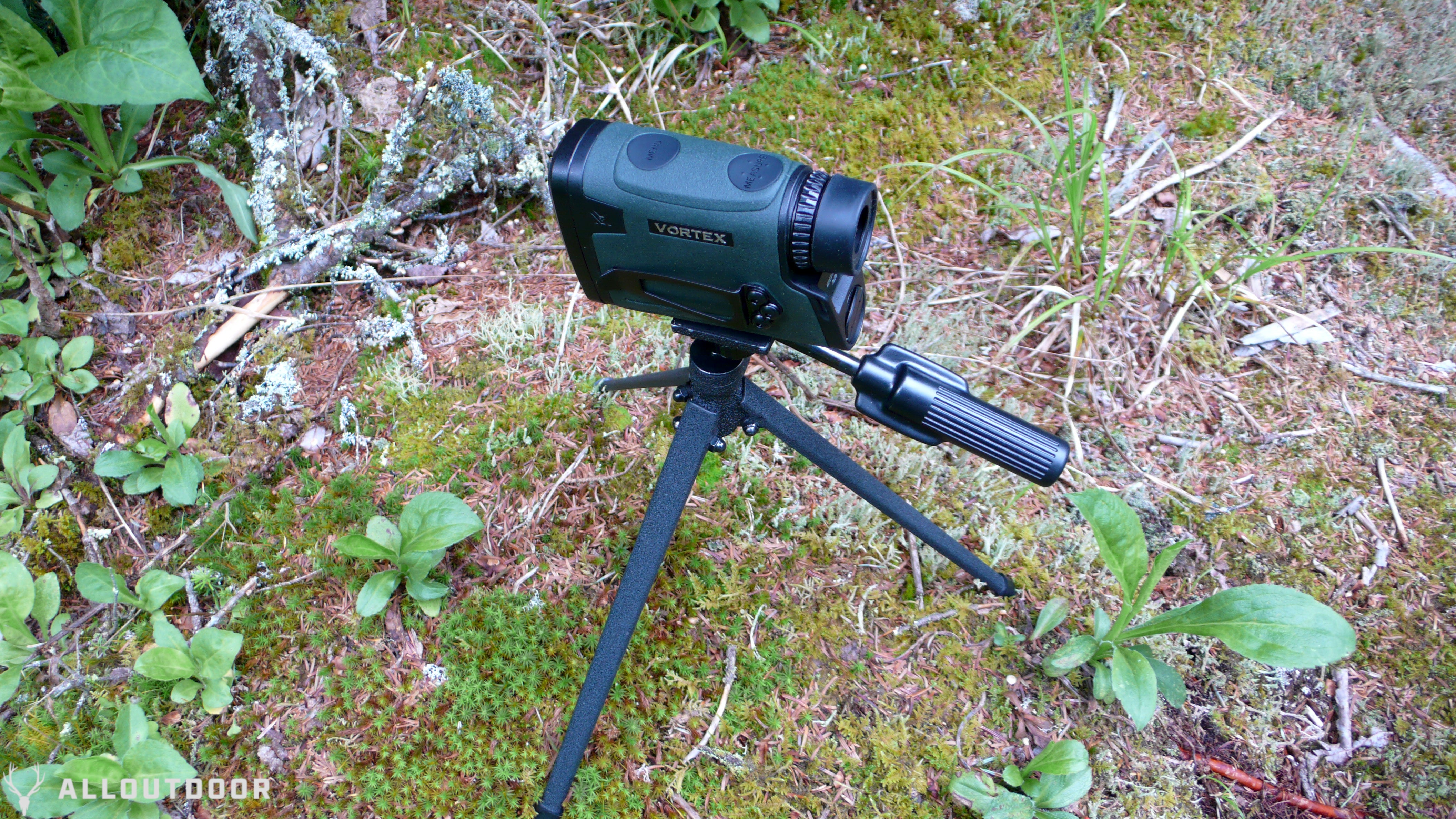 Modes
As I mentioned, the Vortex Viper HD 3000 Rangefinder has easy to use features and a simple menu to toggle between them. The Viper only has two buttons to operate, so I'm always worried that it'll be complicated, but I was relieved when I started to use it. Naturally, you can measure distances in meters or yards, but as a typical American, I stuck to yards.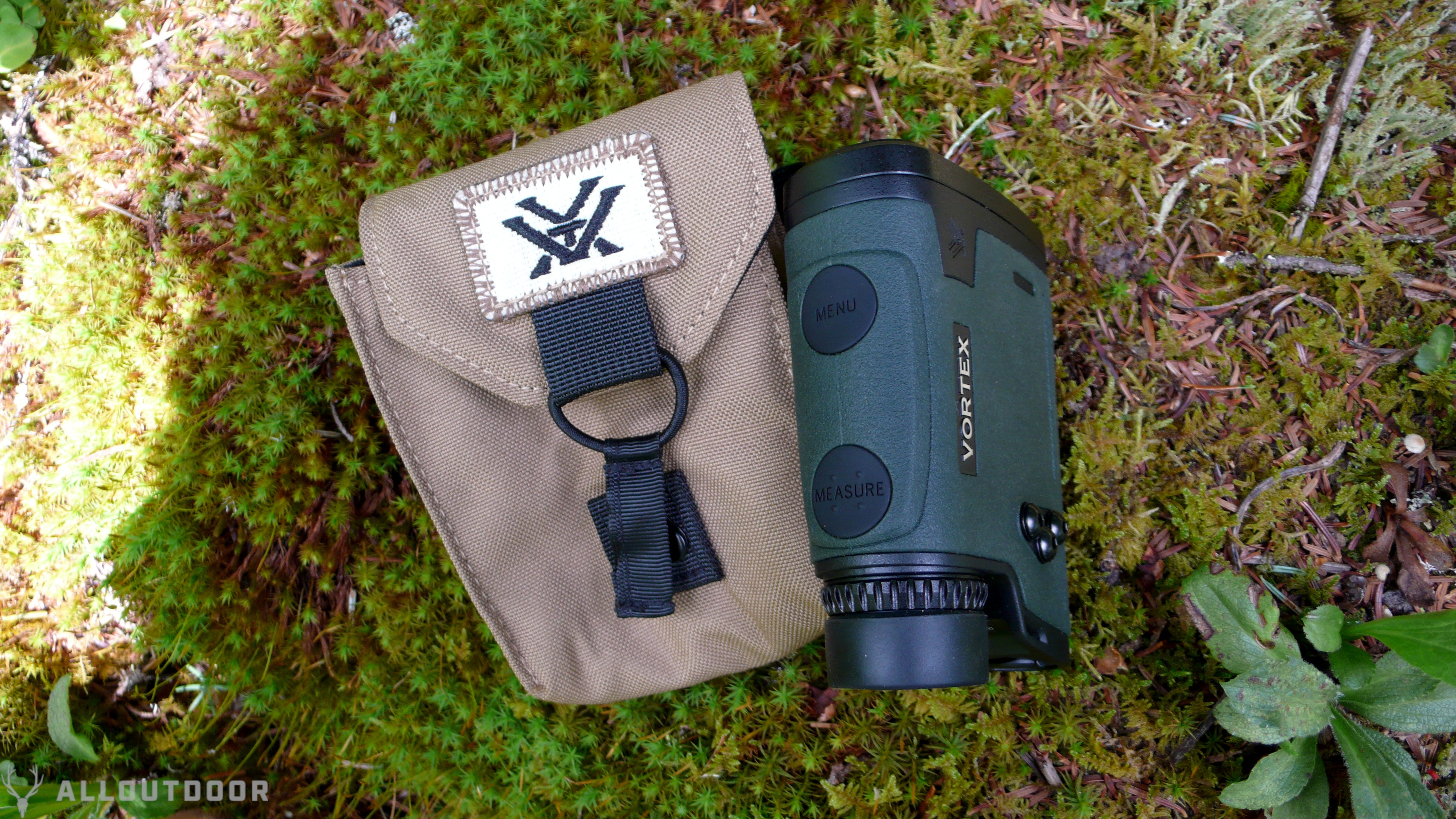 The other two main settings deal with the angle between the rangefinder and the target, which I really like. The "HCD" function, which is short for Horizontal Component Distance, and when a target is lased, it automatically determines what the angle from the user and the target is, then displays the range to the target for which your ballistics would need to reach it accurately. For those not already aware, when shooting at a target at an angle, especially at distance, requires a shot less than a line of sight measurement due to the affect of gravity that will affect the projectile. Thus, it's extremely helpful to let your rangefinder do the math for you in under a second or two.
The second setting sort of regarding angle, is the "LOS" or Line Of Sight measurement. As implied, it doesn't actually calculate a reduced range, but gives you the straight line distance from the Vortex Viper HD user, to the target. Above that range reading, this time it tells you what the angle is, and if you want to make a shot from that reading at that extreme angle, you'll either need to calculate where you should actually hold, or switch to the HCD mode. Or, maybe you're not shooting anything, and just want to know the line of sight measurement from here to there.
The following photo shows the difference between these two modes I described above, in that the left side shows the HCD reading, while the right side shows LOS reading. I targeted the green base of the stop light in both modes from the fifth story of a parking garage, as you can see, the HCD mode displays a range less than the LOS mode, even though I lased the target from the same spot in both modes. You can also see the angle displayed on the LOS mode, which was 16 degrees.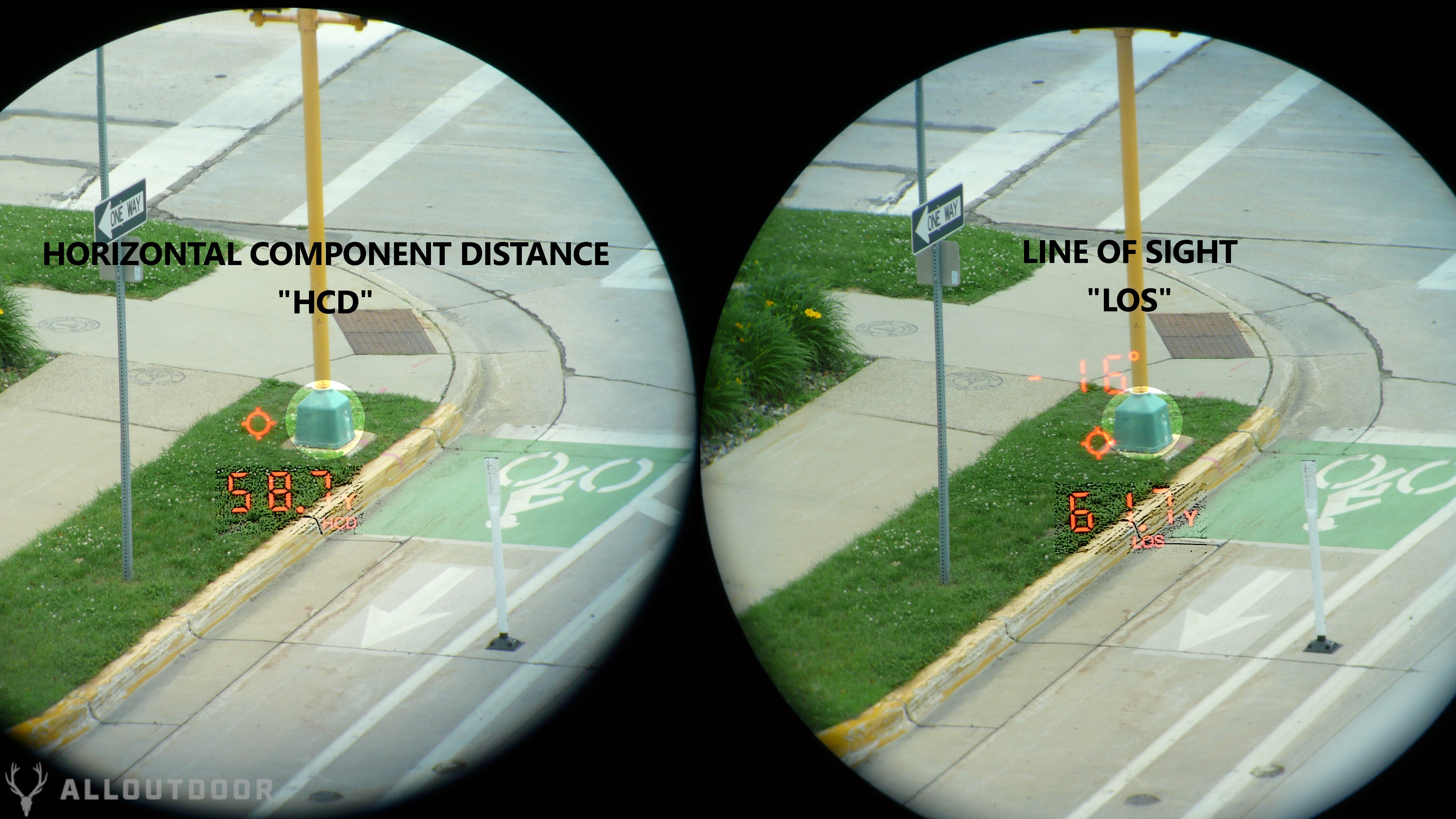 The "ELR" or Extended Laser Range mode can take a bit longer for a reading, at which time the range readout flashes for about five seconds.
Range Time, Literally
Despite taking the Vortex Viper HD 3000 Rangefinder to the Great Smoky Mountains, I wasn't able to reach the extreme measurement capability, which was a bit disappointing since I like to be able to maximize products that I evaluate for readers. I'm not saying that the new Vortex Viper Rangefinder was defective, because it worked in every other capacity, and atmospheric conditions probably played a role.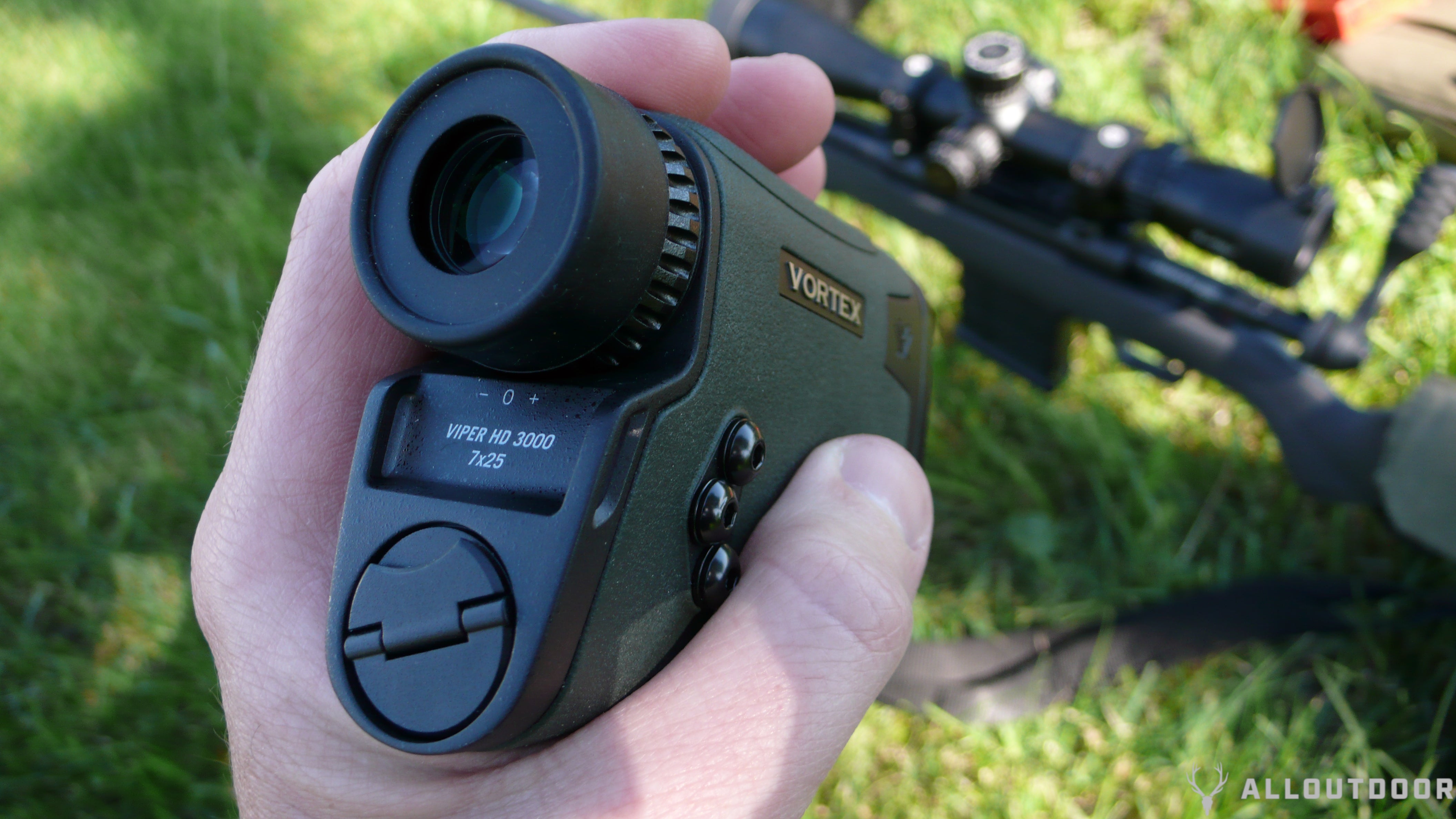 We did plenty of hiking in the Smoky Mountains, which meant that we were surrounded by trees most of the time, but we still had some great views on the ridges, as well as at Clingman's Dome, which is the highest peak at 6,643 feet. The photo below is one such view we had, and I simply used the rangefinder as a monocular, which worked well.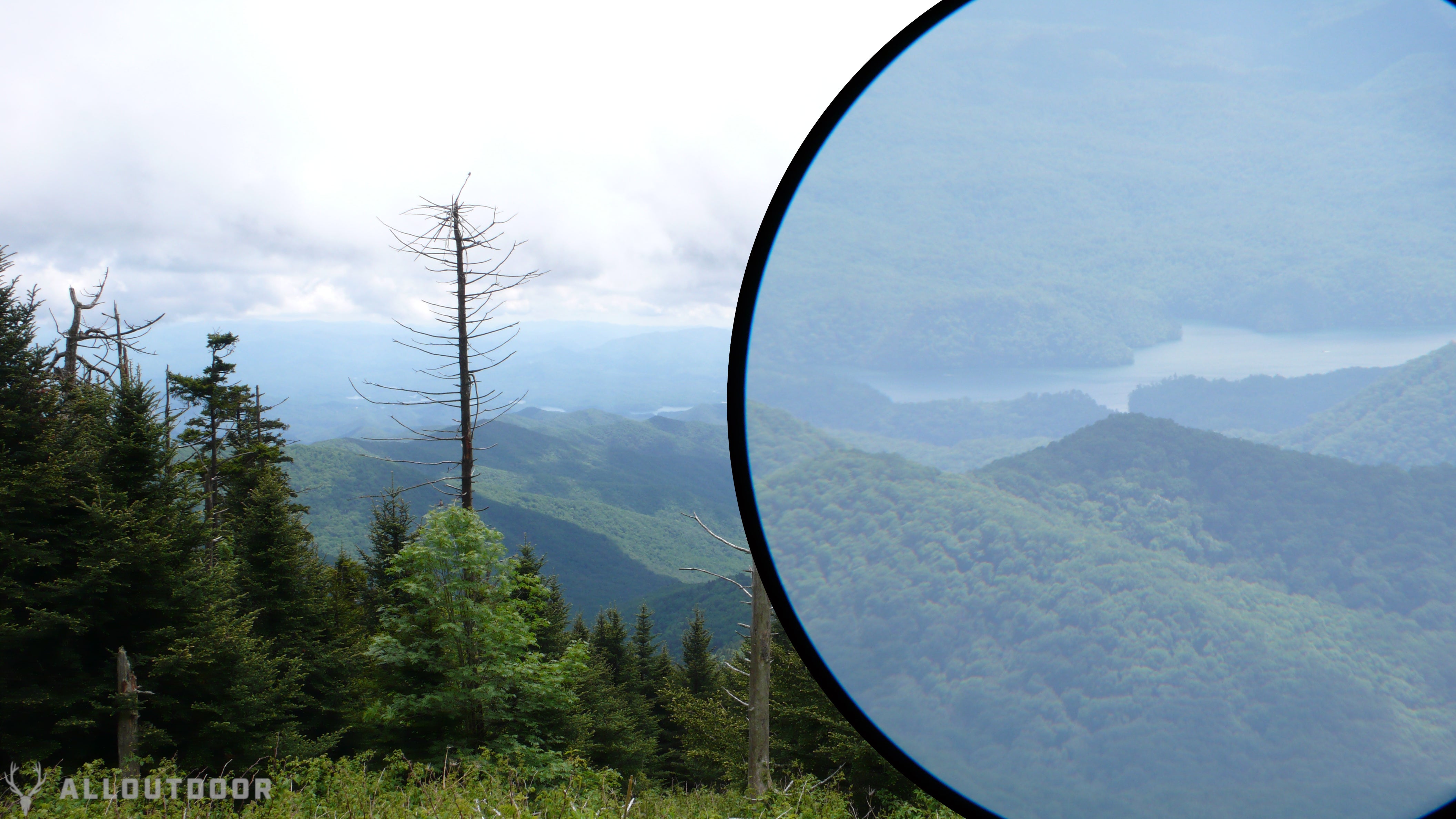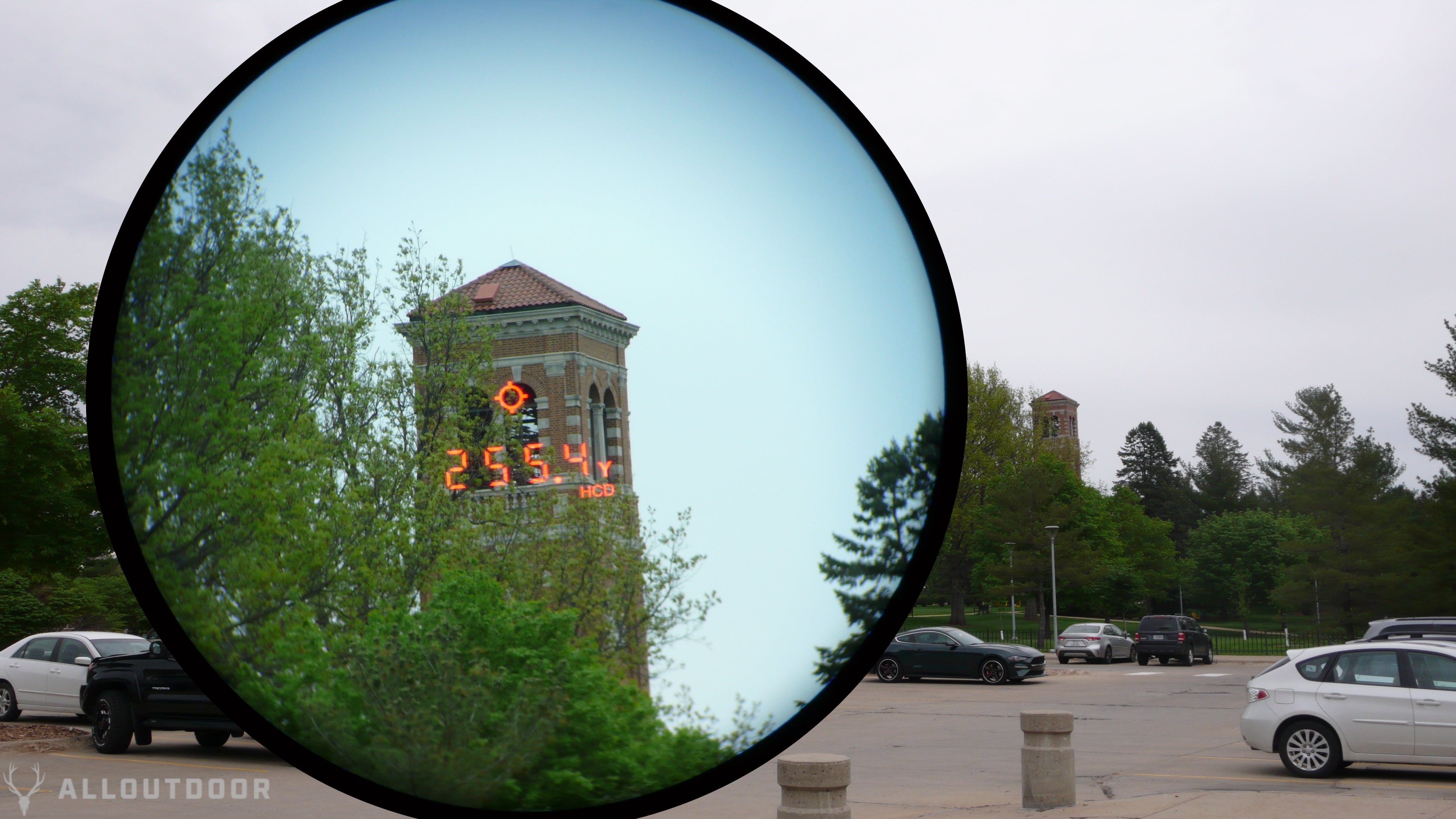 Most of my animal ranging had to wait until I got home since we have more wide open spaces, but the gentle hills also made it hard to reach the 3000 yards I was hoping for.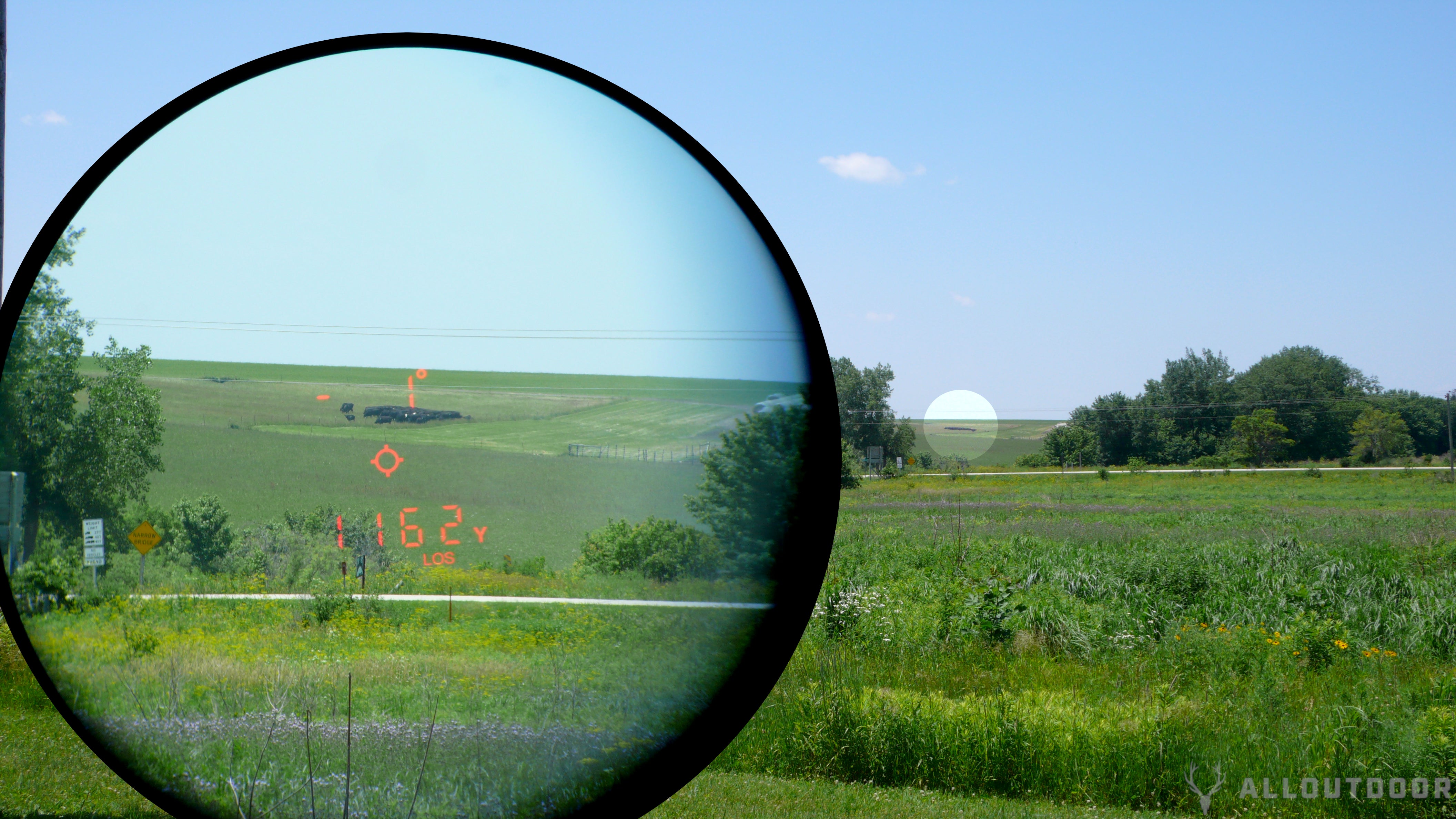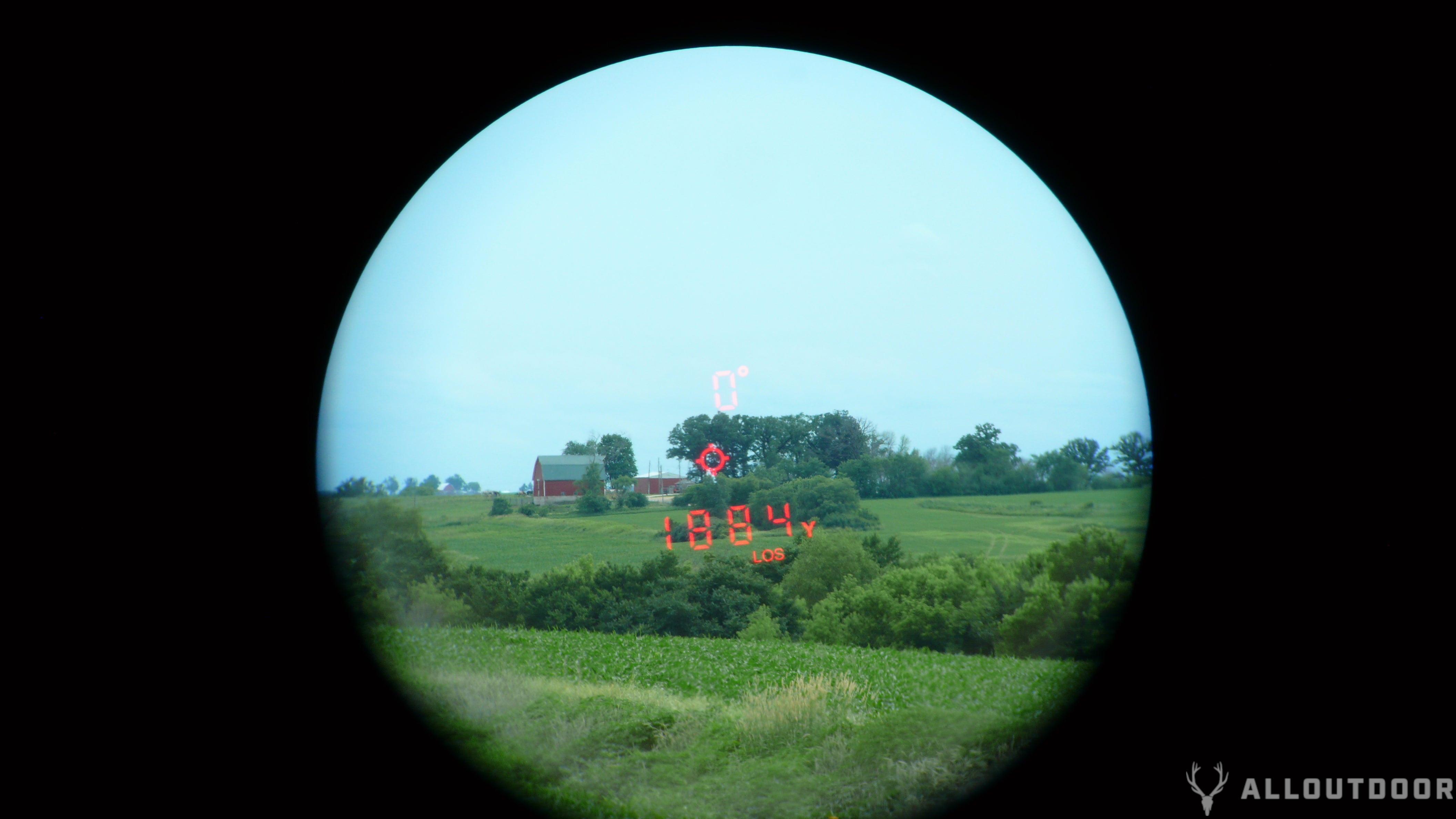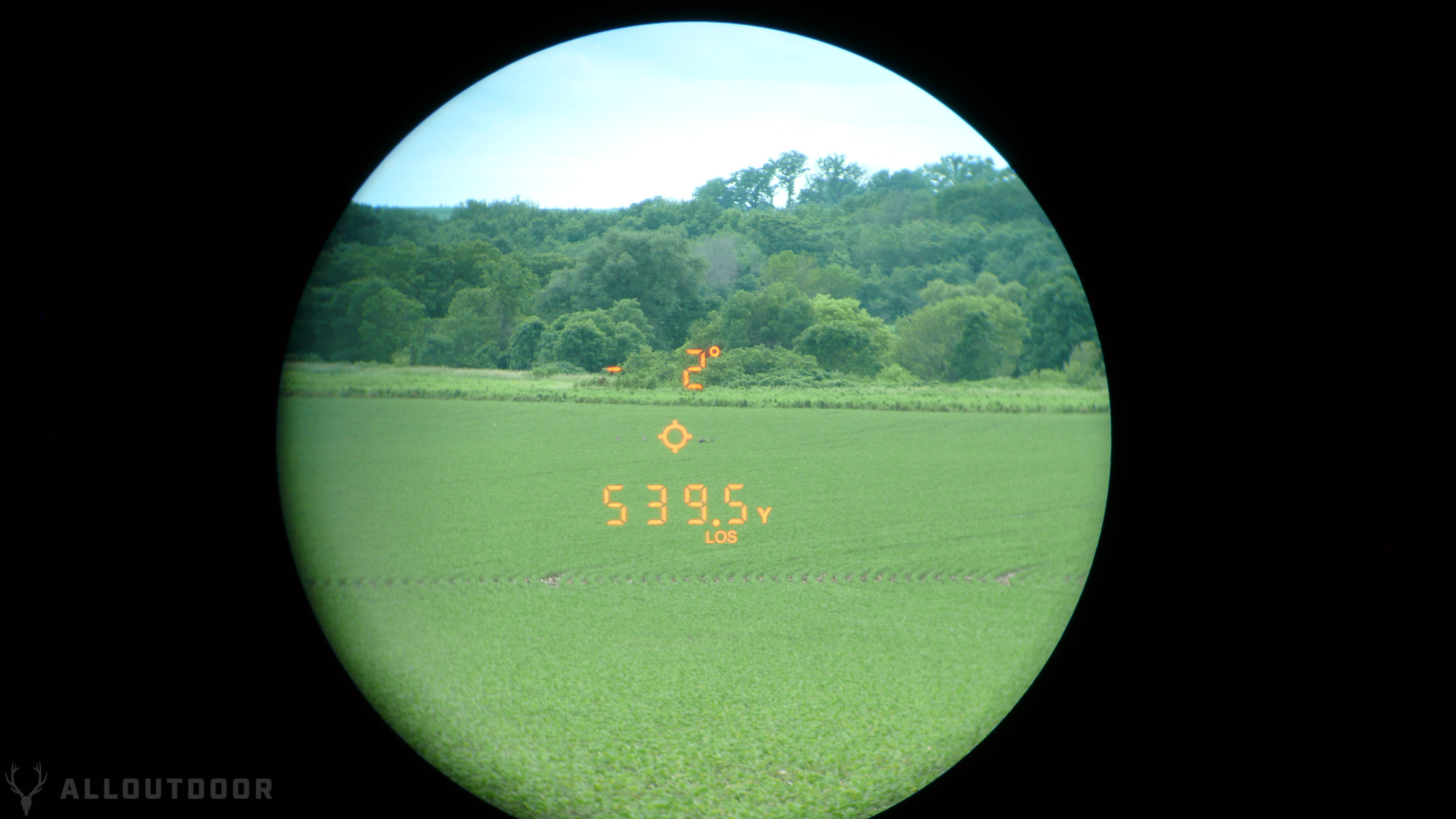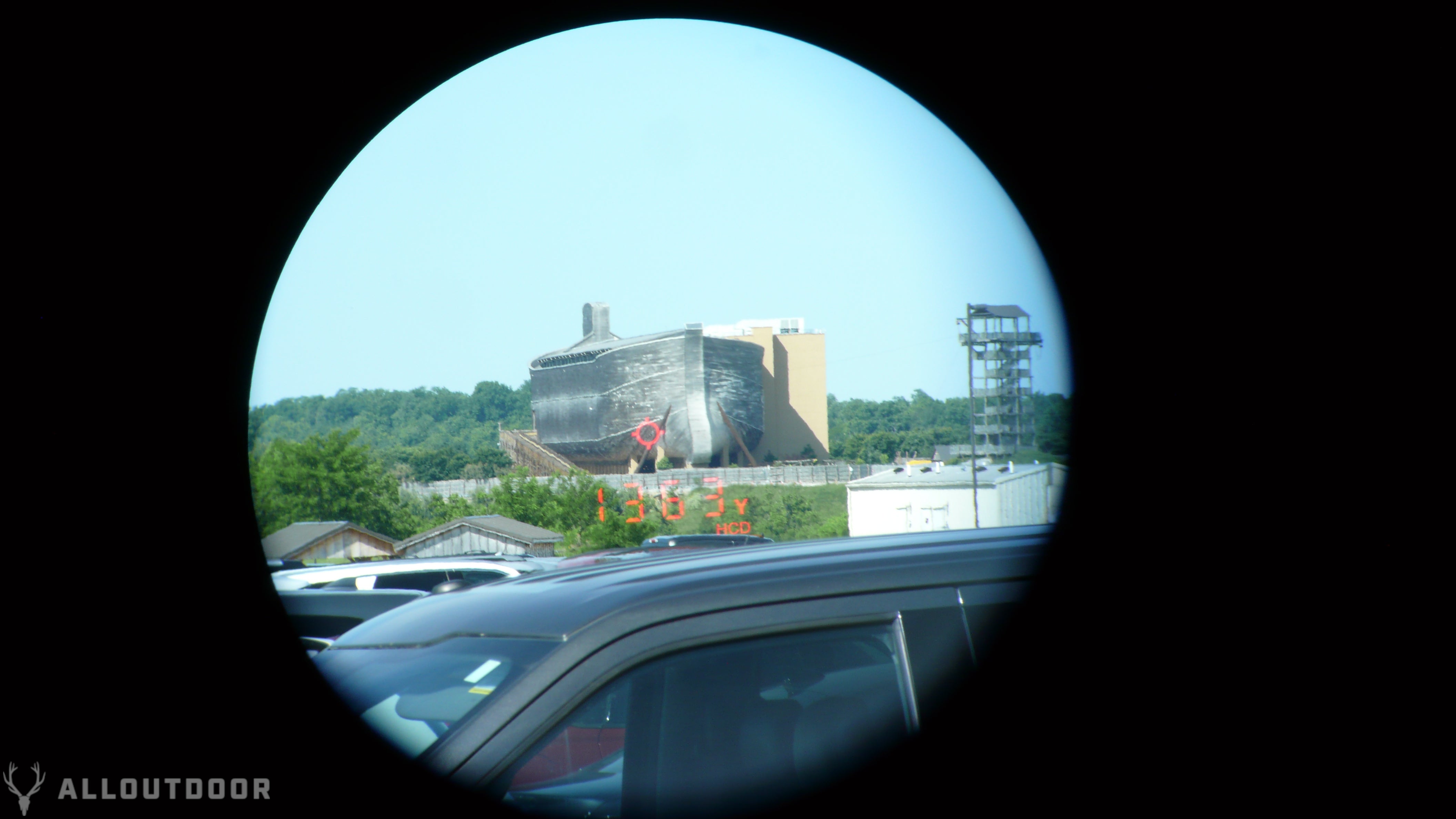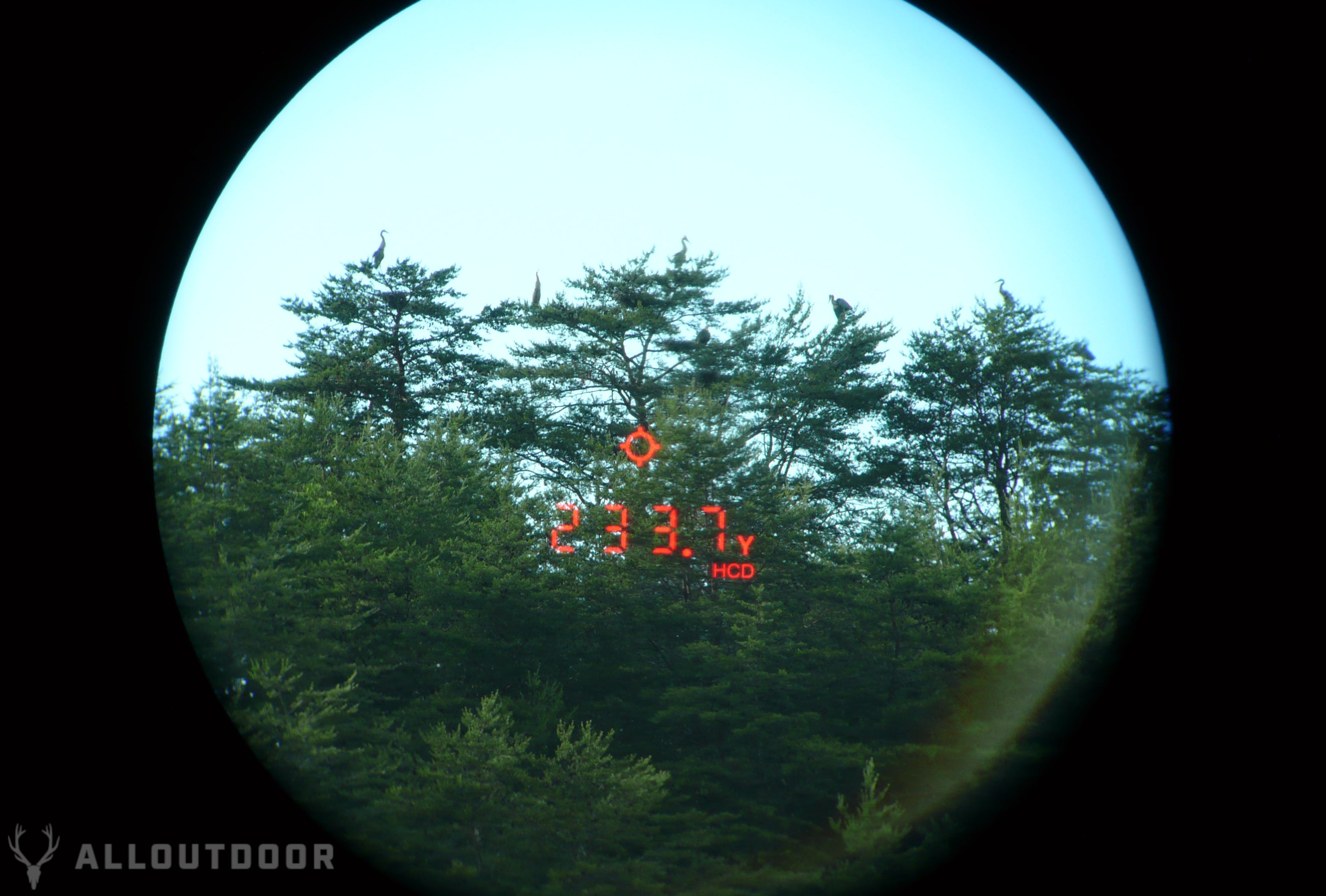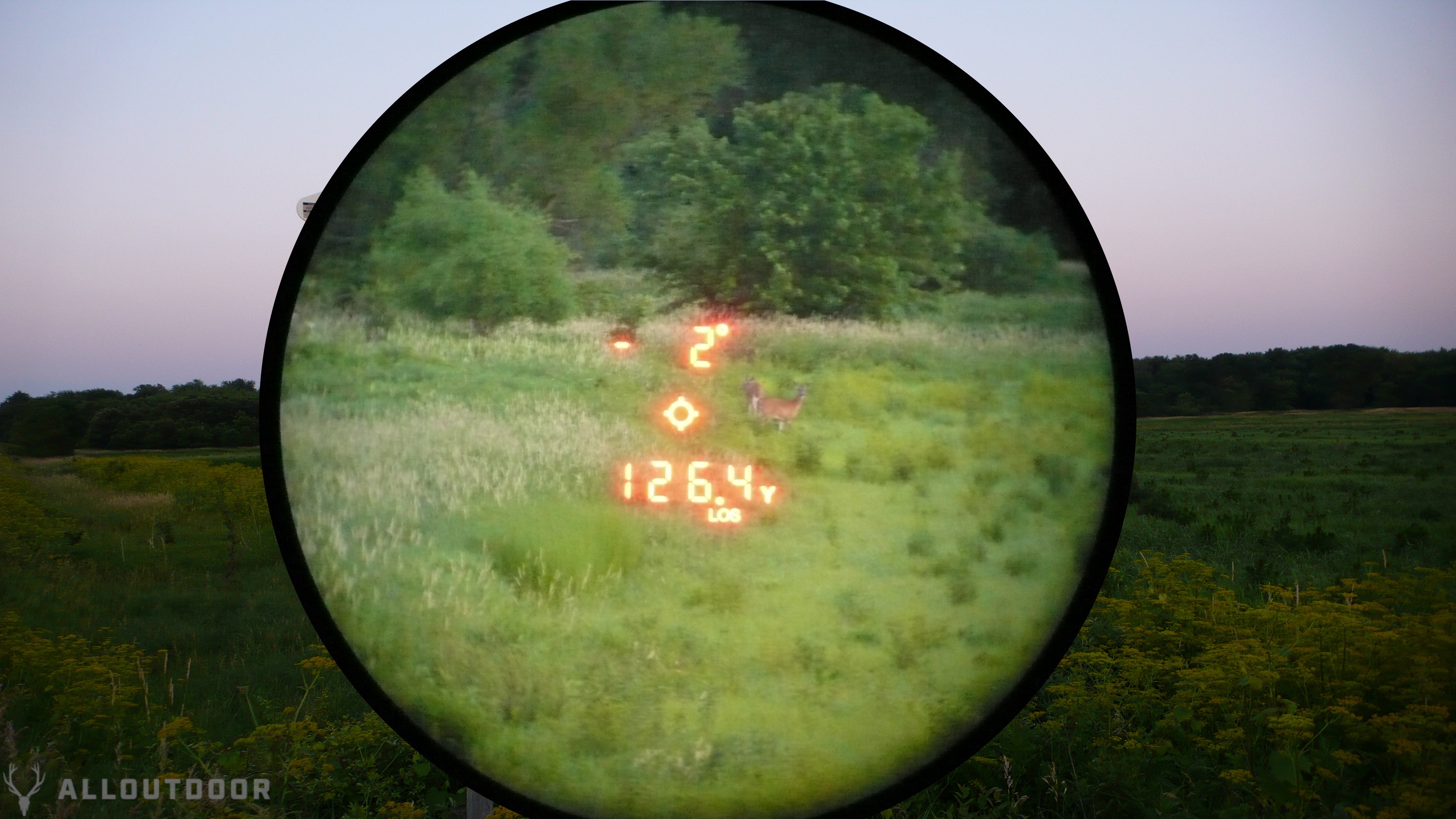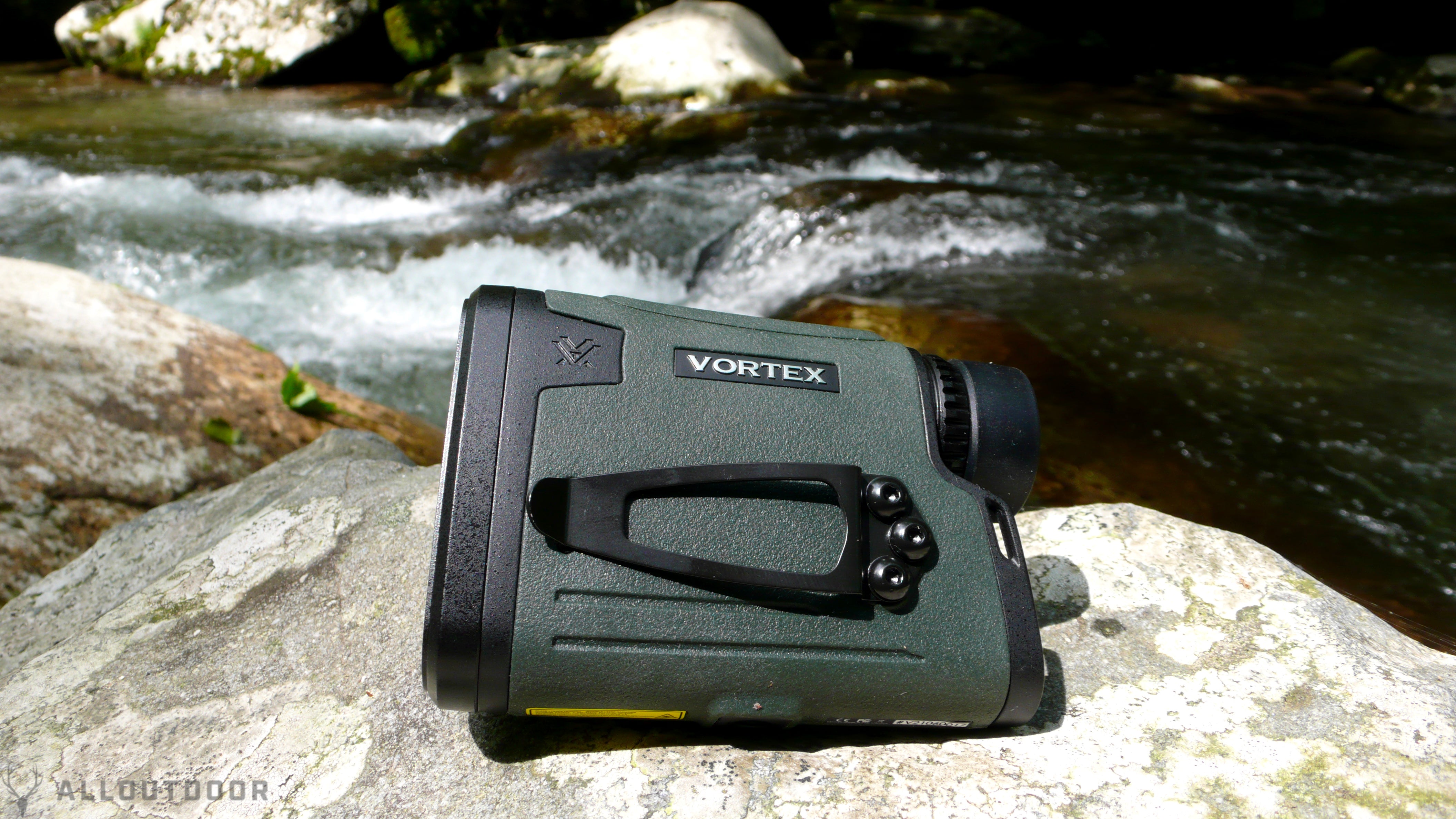 Conclusions
The Vortex Viper HD 3000 Rangefinder made for a handy, lightweight tool that functioned great as a rangefinder, and as a monocular as well. I'm still sad that I wasn't able to really reach out there for you, but I have no doubt that it's capable of what Vortex claims it is since they're a reputable company that doesn't blow smoke. I loved that the menu was simple to use and I was able to quickly switch computation features. Each through-optic photo you see with the readout was on level 3 of 5, and it was more than adequate for my eyes even on the brightest of summer days, but not too overpowering in low-light conditions. Vortex states that the higher settings are best under snowy conditions. I can certainly recommend the the Vortex Viper HD 3000 rangefinder if it's within your budget.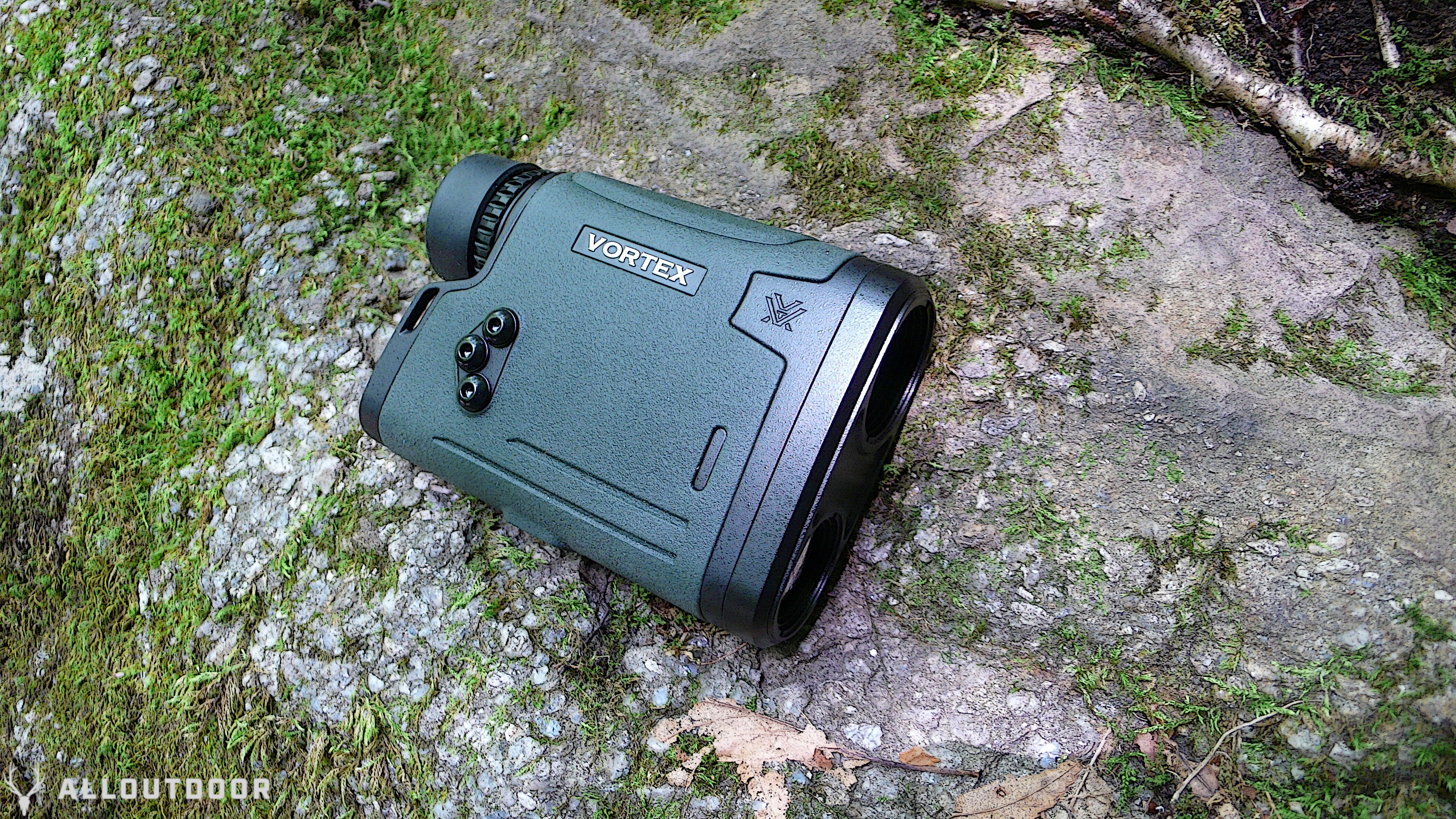 The Vortex Viper HD 3000 is listed for $599.99 on their website, VortexOptics.com. If you're interested, the Vortex Nation Podcast has a couple episodes about rangefinders, and a recent episode discussing their latest batch, including the HD 3000. What do you think about the Vortex Viper HD 3000 Rangefinder (besides the mouthful of a name)? If you've already picked one up, how has your experience been?