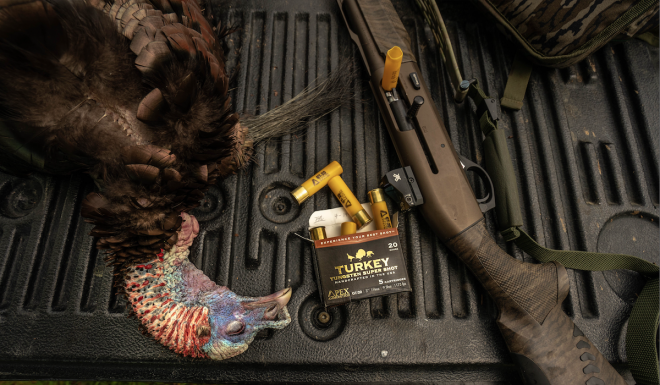 You might be tired of me saying it, but turkey season is just about here. I can't help it. There's not a whole lot of things more exciting than the start of a season. This is when we're starting to select and prep our gear. We carefully select our boots, clothes, guns, and ammunition. While the first three items on that list can be multi-use items, hunting ammunition is tailored to the animal and environment that you'll be hunting. Turkeys require a certain type of load, which APEX Ammunition certainly understands. The company's popular shells have returned, and the Turkey TSS loads are leaving the APEX Ammunition shipping department.

APEX Ammunition coverage on AllOutdoor
Turkey season is around the corner and APEX Ammunition, makers of premium handloaded ultra-high-density Tungsten Super Shot (TSS) shotshells, is now shipping its highly sought-after Turkey TSS loads. APEX's TSS offerings include the renowned Turkey TSS line, Smalltown Blend and Ninja Turkey TSS.
APEX Ammunition Shipping Turkey TSS Loads
The APEX Ammunition line of hand-loaded turkey TSS loads is made with high-density tungsten pellets. This includes the Smalltown Hunting Blend and the Turkey Ninja TSS loadings. These are available in multiple gauges (10 ga., 12 ga., 16 ga., 20 ga., 28 ga., .410 bore), as well as shot sizes, blends, and shell lengths. These shells were designed to provide penetration at longer ranges. The increased density means smaller shot sizes, which leads to more pellets zipping toward your target.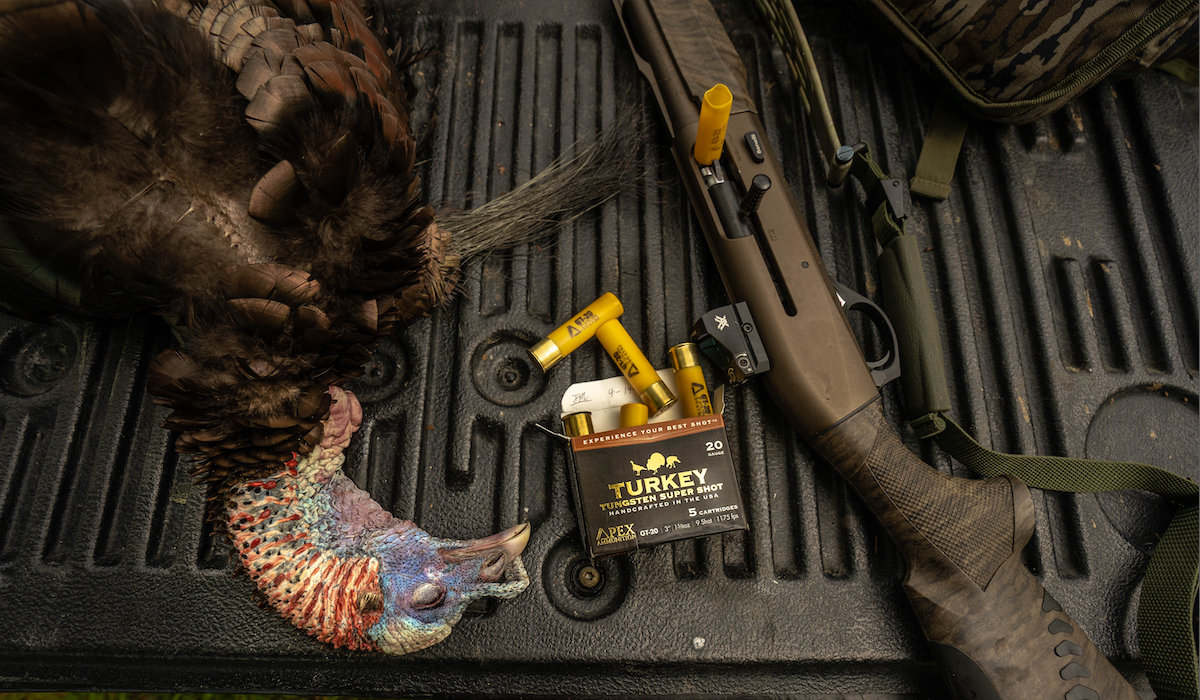 If these turkey loads are what you need for your upcoming hunt, you can get more details when you head over to the APEX Ammunition website. You can hear more announcements and see more content from APEX by following them on social media. They can be found on Facebook, Instagram, and YouTube. Happy hunting!