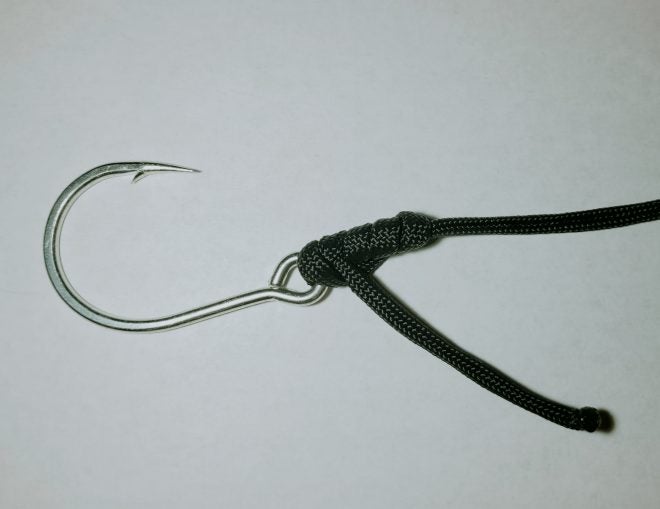 Probably the first knot I learned as a kid was the Improved Clinch Knot. This is another one of the most common knots used for attaching lines to hooks, weights, and swivels. Easy to tie, and great for tying thin leaders to thicker wire hooks, the Improved Clinch Knot excels when it comes to freshwater fishing and fly fishing.
The biggest downside of the Improved Clinch knot though is the difficulty of tying the knot with heavier monofilament lines. Because of this, it is not recommended to tie the Improved Clinch knot with any monofilament or fluorocarbon lines over 30lb test. The knot also performs poorly with braided lines because it can slip and come undone.
Step 1
Run the line through the eye of the hook and bring the tag end of the line back along the mainline.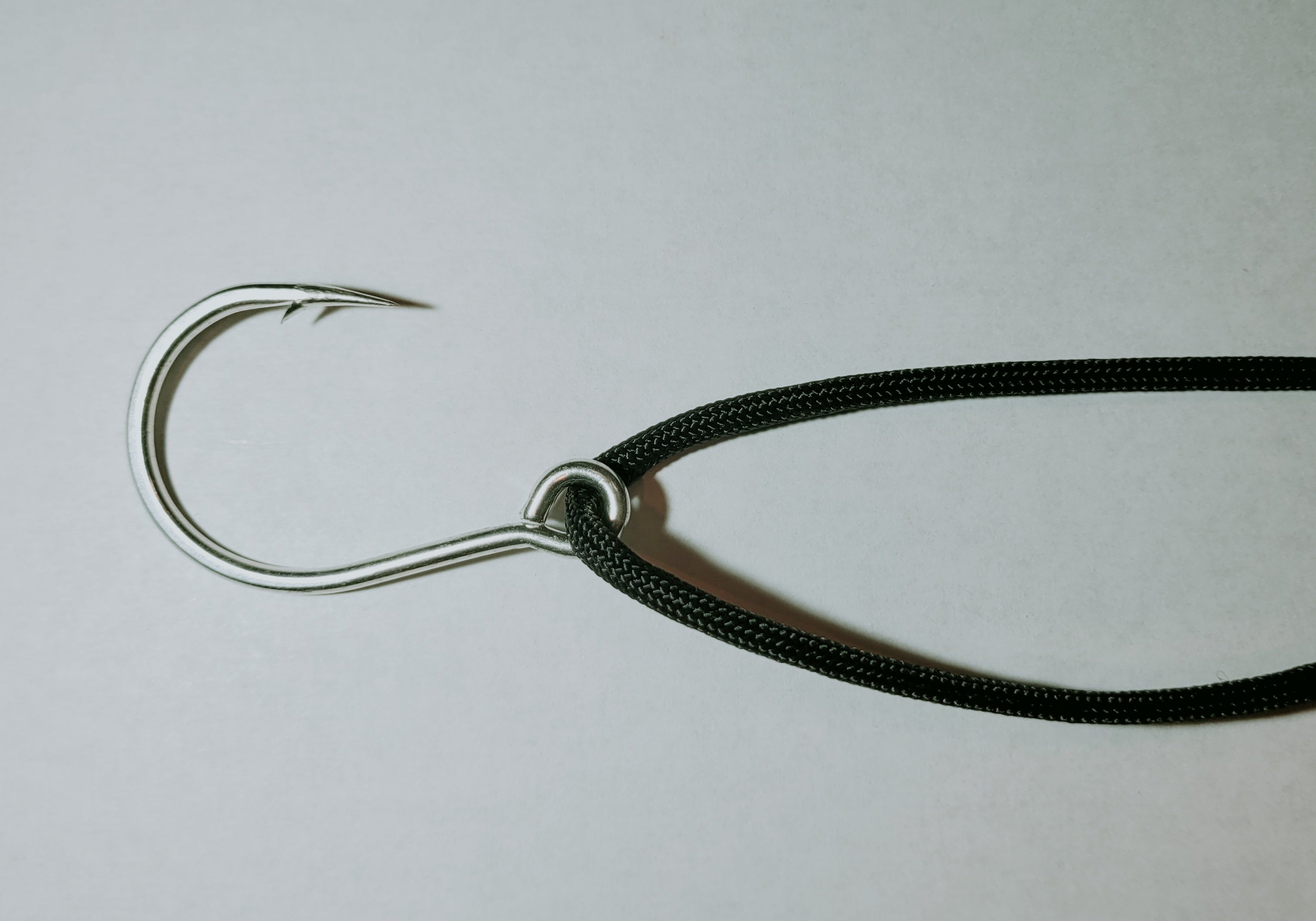 Step 2
Take the tag end of the line and then wrap it around the main line multiple times, a minimum of 4 wraps, the more the better. The thicker the diameter of the line the fewer wraps needed, and the thinner the line or if using braided line more wraps are needed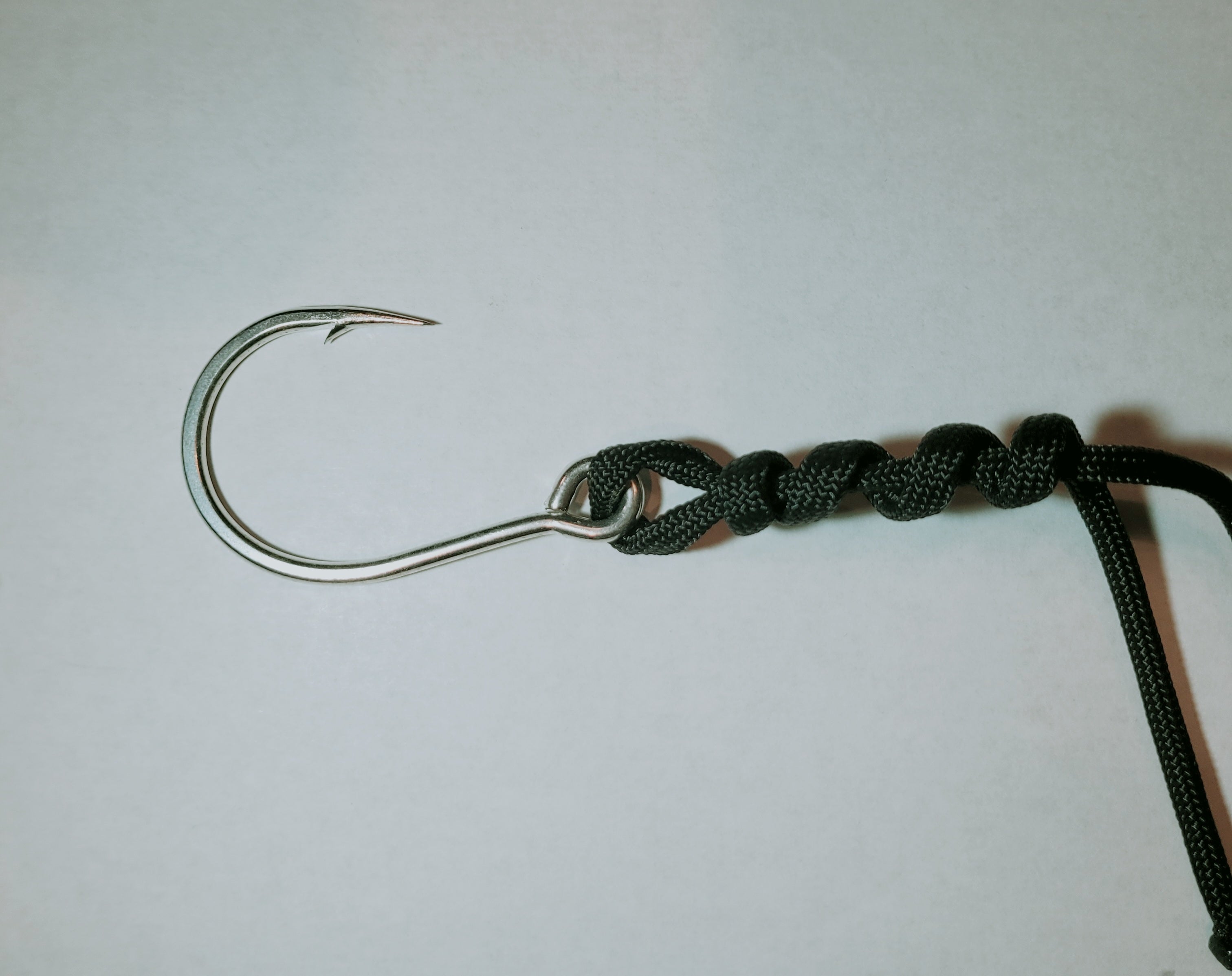 Step 3
Take the tag end of the line back towards the eye of the hook and run it through the first loop made by the line.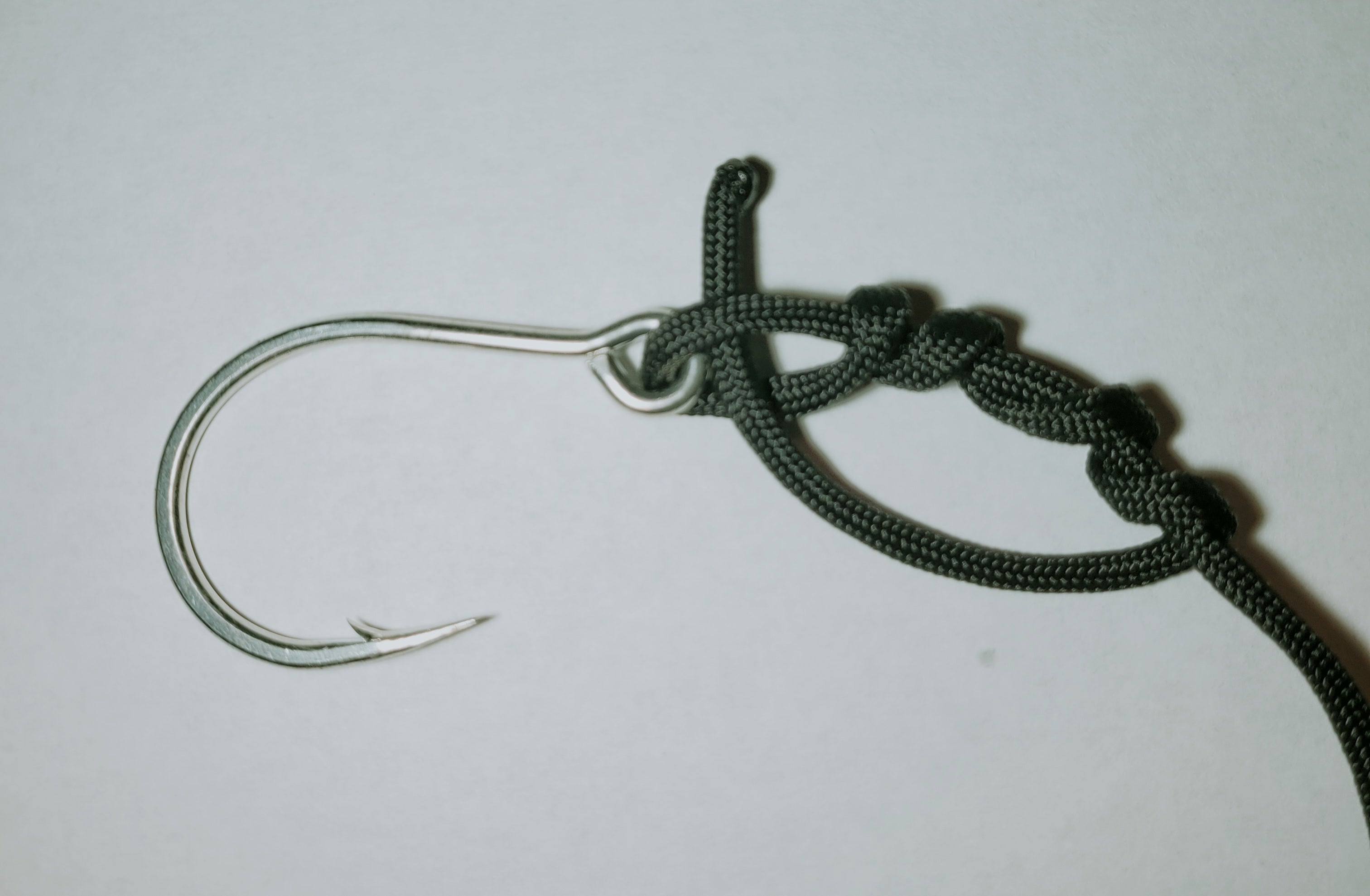 Step 4
Run the tag end of the line through the loop you made just made by going through the first loop.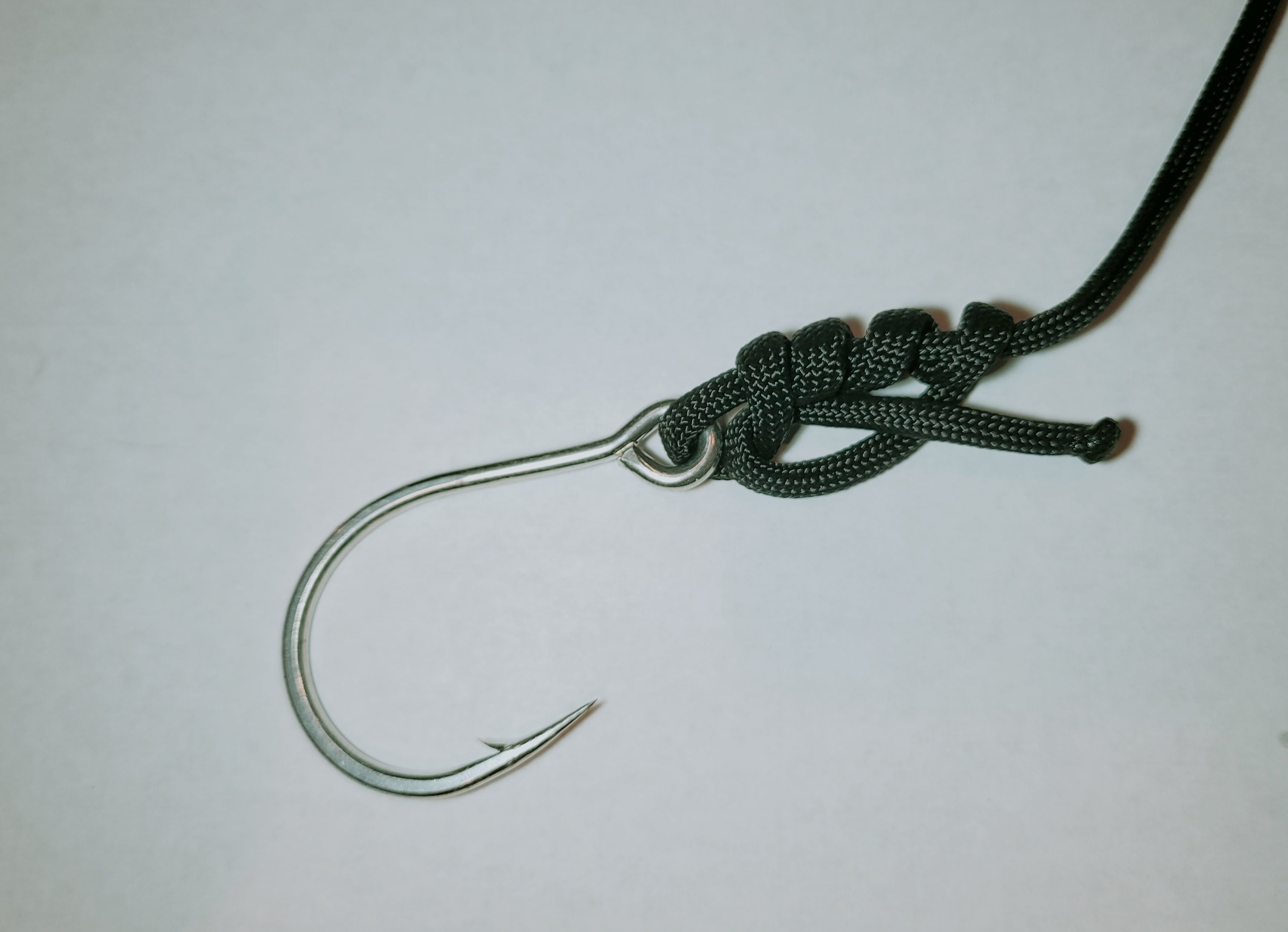 Step 4
Moisten the lines and then tighten up the coils of the knot by pulling the tag end up snug. Then slide the knot down up tight to the eye of the hook. Trim the tag end of the line after snugging down the knot leaving about 1/4″ left as a tag. This is your completed Improved Clinch Knot.