The Uni Knot is one of the easiest and most common knots used for fishing nowadays. It is a very versatile knot that can virtually be used in any application. It is a great choice for tying thick monofilament leaders to your hooks or swivels. It can have the line doubled up on itself for additional strength or even be used for line-to-line connections. We will cover the other variants of the Uni Knot at a later date. The knot has a breaking strength of above 90% of the breaking strength of the line and is capable of holding even when pressure is applied with a sudden jerk. Other knots often break around 50-60% breaking strength when a quick jerk is applied. With how easy of a knot this is I recommend every angler to know this knot by heart.
Step 1
Run the line through the eye of the hook and bring the tag end of the line back along the mainline.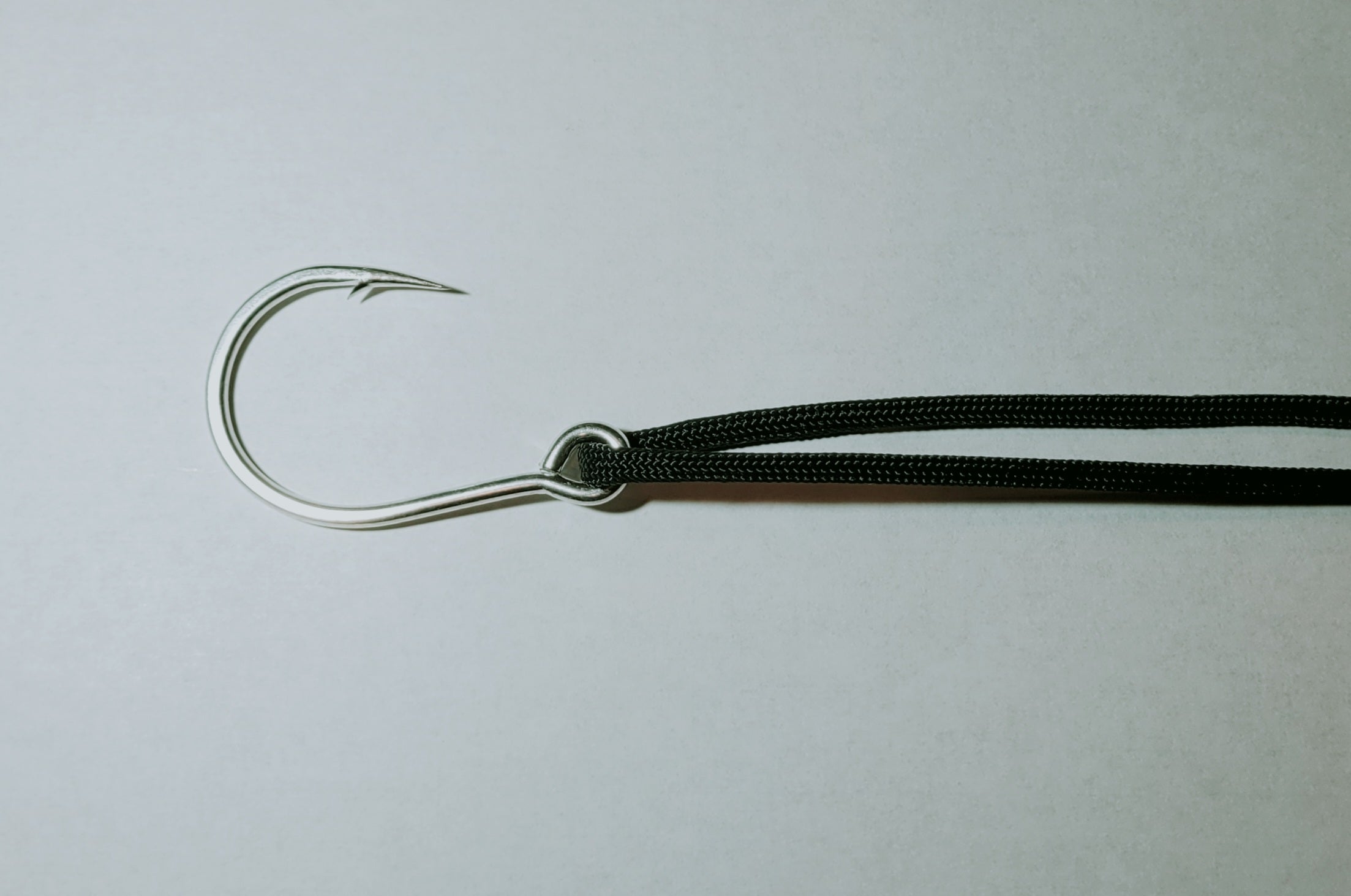 Step 2
Take the tag end of the line back towards the eye of the hook making a loop using the tag end of the line.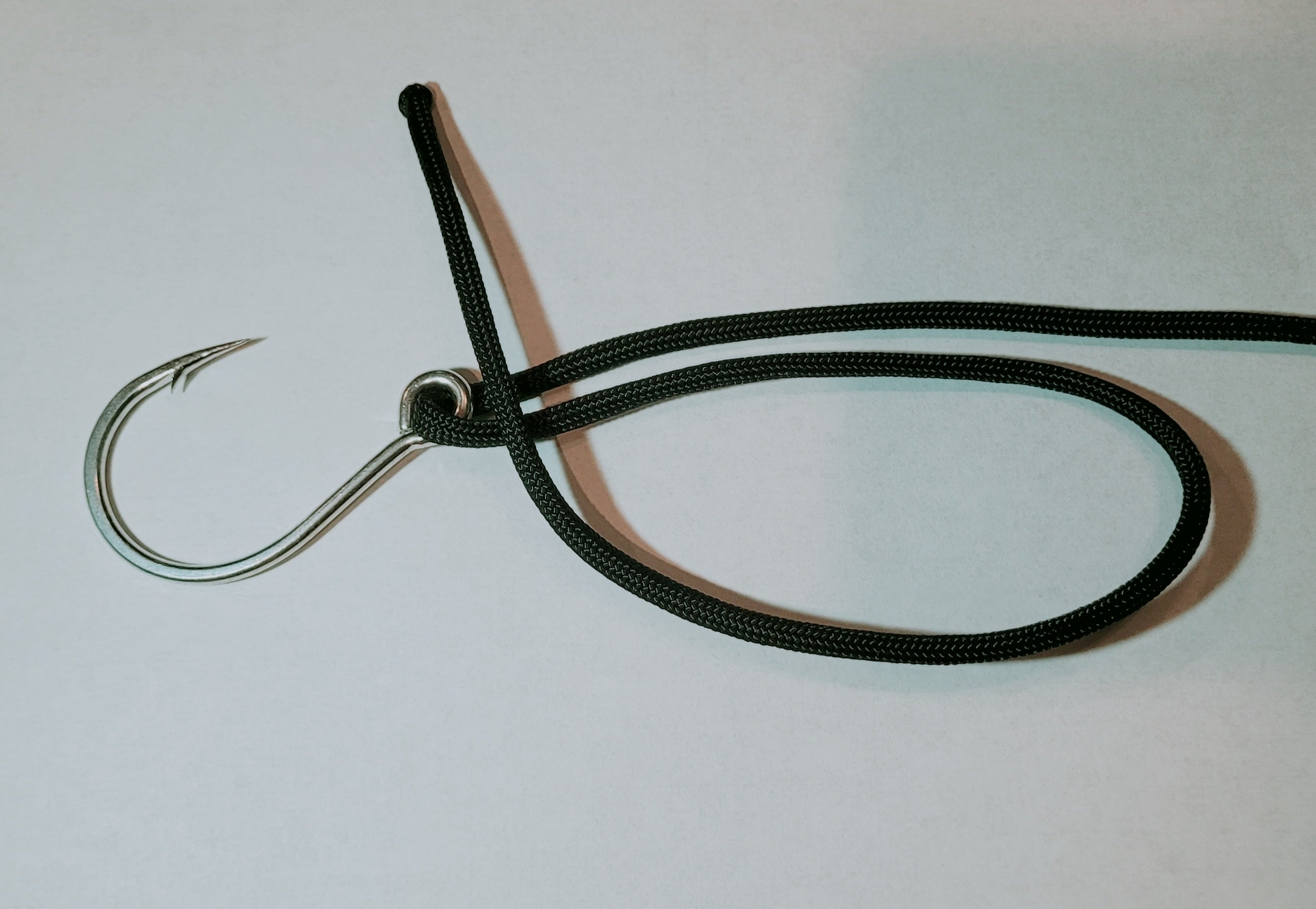 Step 3
Run the tag end of the line through the loop you made, and wrap it around doubled line 5 to 6 times. The thicker the diameter of the line the fewer wraps are needed, and the thinner the line or if using braided line more wraps are needed. I recommend a minimum of 4 wraps and a max of 8 wraps.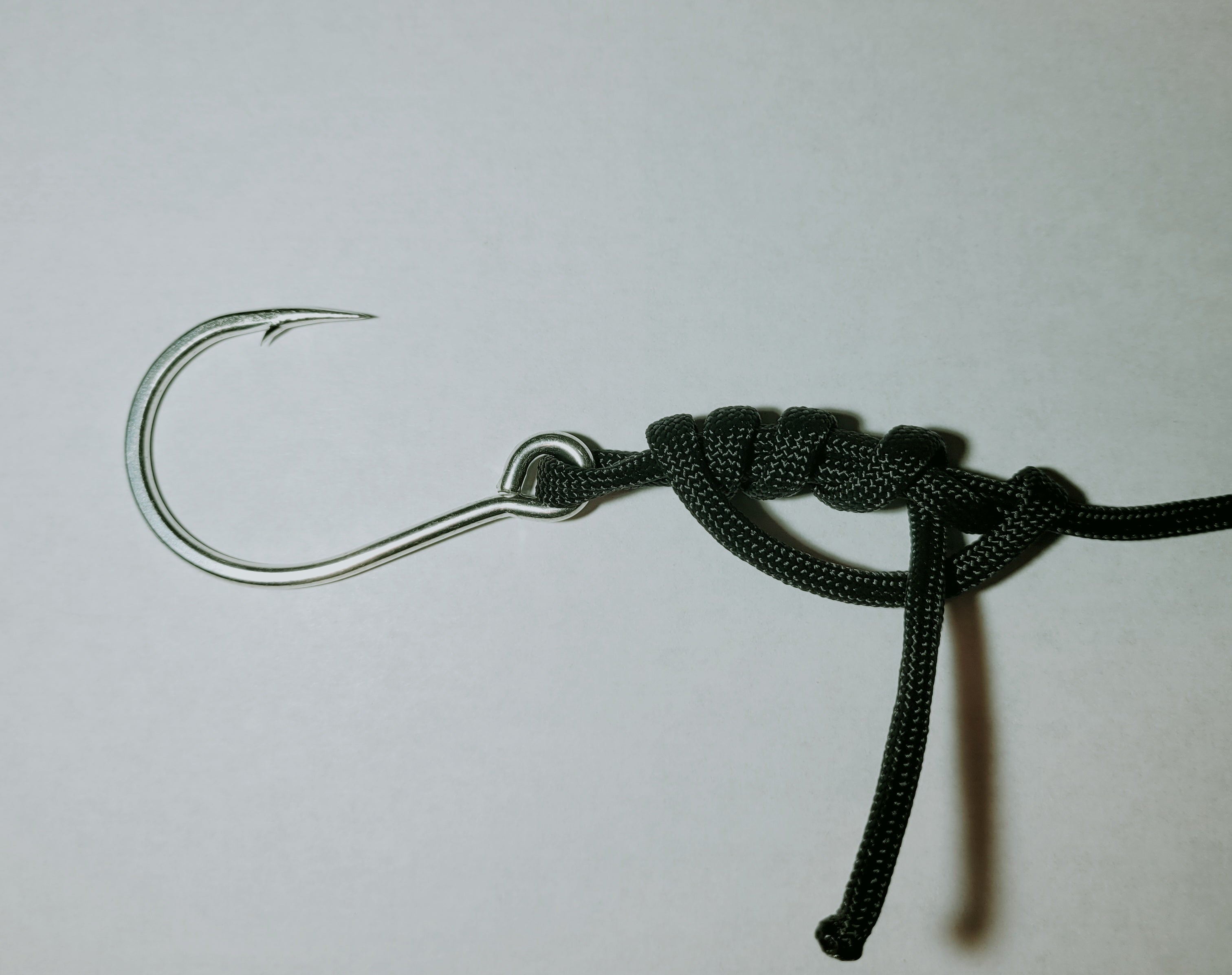 Step 4
Moisten the lines and then tighten up the knot by pulling the tag end up snug. Then slide the knot down to the eye of the hook or leave a small loop if you want. Trim the tag end of the line after snugging down the Uni knot leaving about 1/4″ left as a tag.