Adam Scepaniak   01.09.22
When it comes to the inevitably slower velocities of bows and crossbows – compared to firearms – it means our arrows and bolts drop off significantly faster. That drop needs to be taken into consideration at a much larger degree; every yard matters. That is why when Bushnell sought out to create their Bushnell Broadhead Laser Rangefinder they wanted the most precise ranging system possible.
ATA Show Coverage on AllOutdoor
The Bushnell Broadhead Laser Rangefinder has been meticulously crafted for industry-leading precision with 0.3-yard accuracy out to 150 yards. The Bushnell Broadhead Laser Rangefinder is the perfect option for archers, bowhunters, and crossbow enthusiasts alike. The Broadhead's 0.3-yard accuracy combined with +/- one degree angle accuracy leaves no doubt about a bowhunter's precise range to target.
"The new Broadhead is the most accurate rangefinder I have ever tested," said professional archer and world record holder Tim Gillingham. "Bushnell brought me in on the development of this model and I couldn't be more excited to add it to my gear. The processor is super repeatable and the reticle is really clean no matter the lighting condition."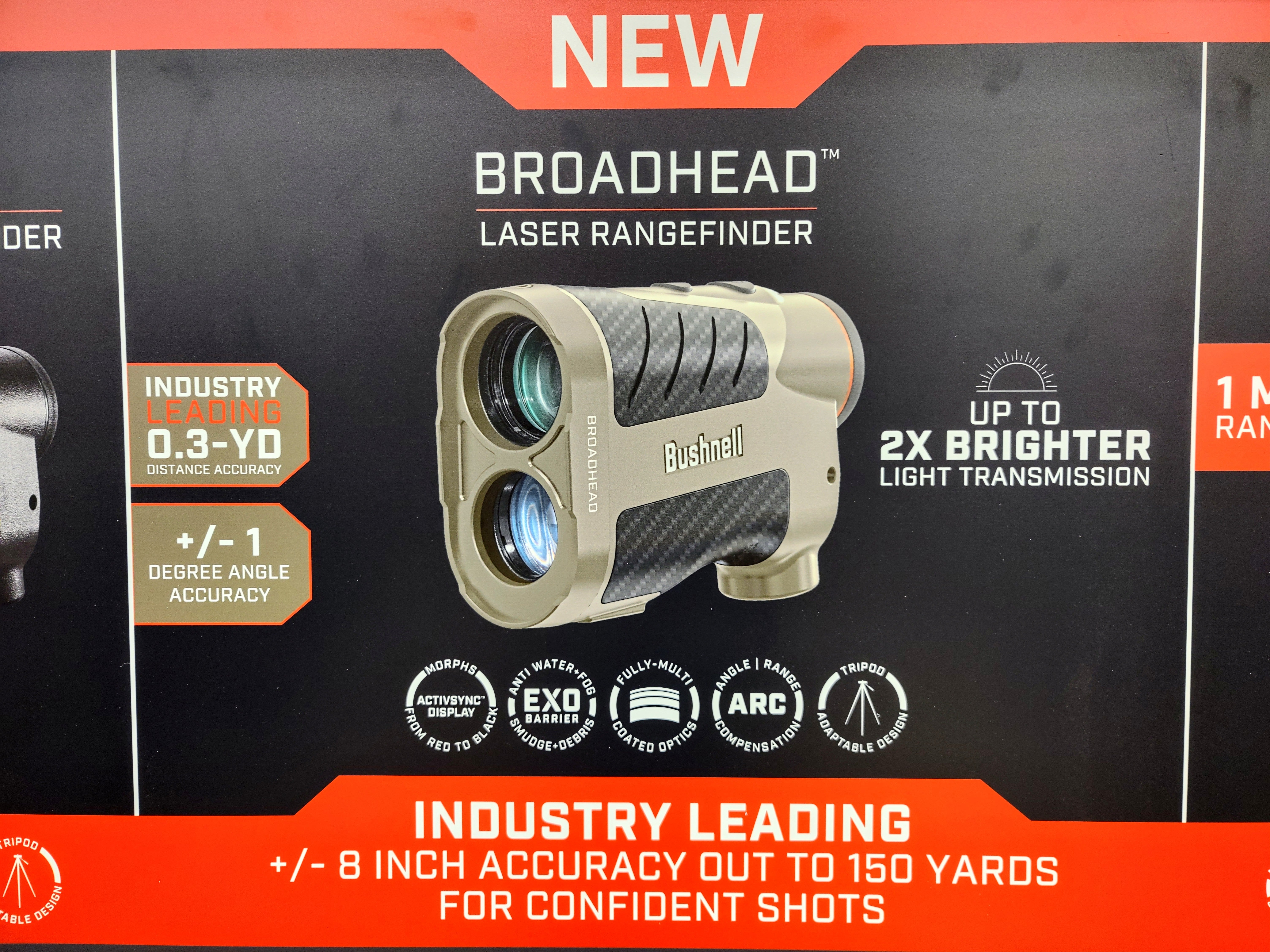 Beyond 150 yards, the Bushnell Broadhead can range animals out to 500 yards, trees out to 800 yards, and has a max range of 1,500 yards on reflective targets with 1-yard accuracy.
Tripod Mount
ARC (Angle Range Compensation) Technology
Scan Mode
Lanyard Holes
CR2 Battery Included
ACTIVSYNC™ Display changes from Black (bright light) to Red (low-light) so Users always see their Readings
Backed by Bushnell's 5-year Lifetime Ironclad Warranty
When it comes to archery hunting or competition, an accurate reading down to 1 yard or less can make all the difference. When you add in outside forces like the wind, your fatigue, and the excitement of the moment the last thing you want is an inaccurate laser rangefinder reading. As always, let us know all of your thoughts in the Comments below about the NEW Bushnell Broadhead Laser Rangefinder! We always appreciate your feedback.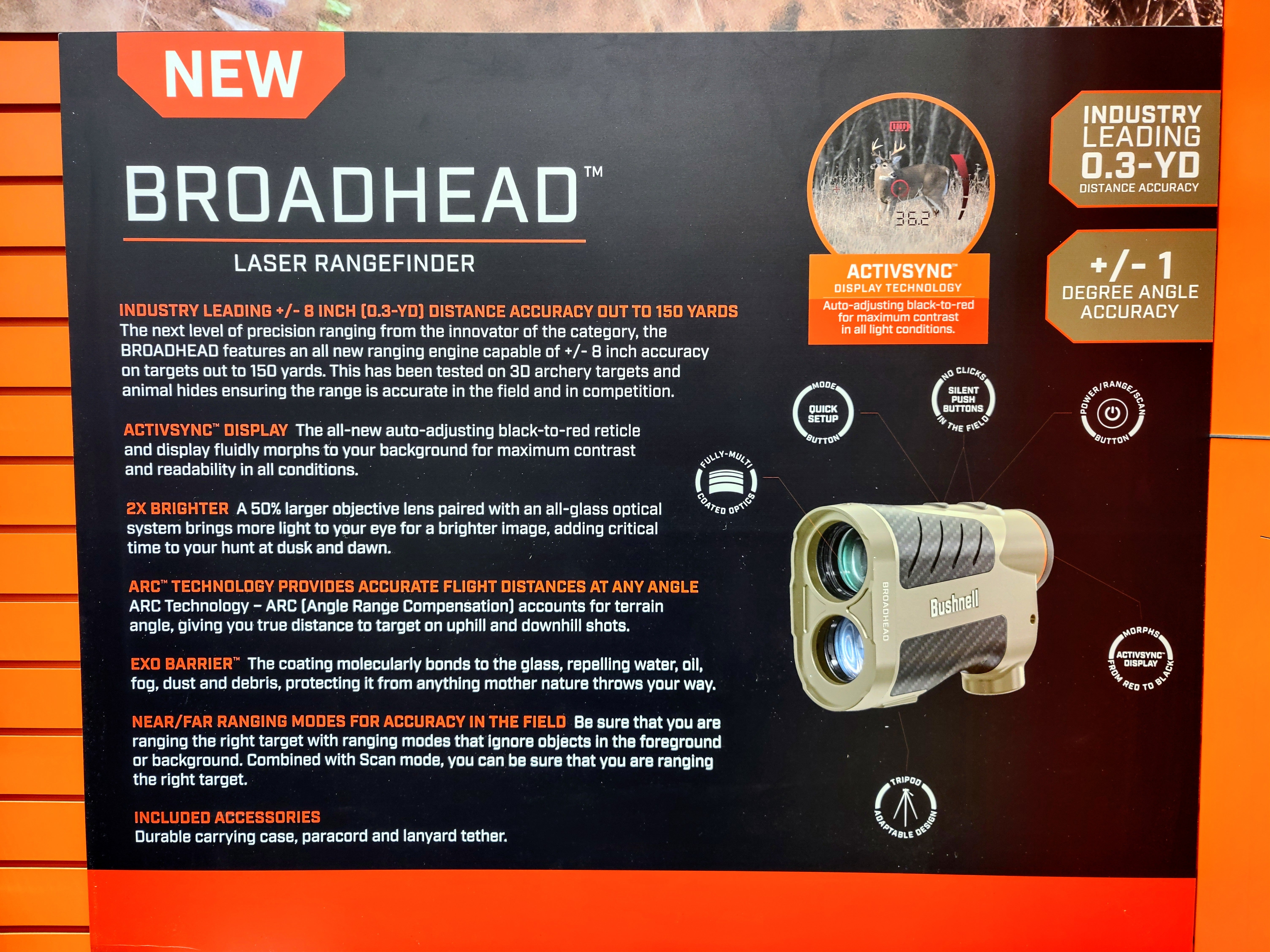 Source Link