For some, a trek through the wilderness means going to a nearby park within the range of cellular data, groomed trails, and posted maps. For others, it means quite the opposite. Venturing across areas without trails for extended durations is tough on mind, body, and equipment, and it's important to take gear that can stand up to punishment. Working as a forester and volunteering for search-and-rescue incidents is demanding, and the Mystery Ranch Shift Plus 900 is perfect for those moments far from amenities. This pack has two components: the Shift is composed of the harness, fiberglass shelf system with easy access bottom compartments; the Plus is a modular bag with several compartments, including two easy-access, drawstring side pouches.
The Mystery Ranch Shift Plus 900
Challenging terrain and the dense vegetation of remote areas can tear up gear quicker than black bears tear through lunchboxes. There are places where the forest floor is so thick and tangled with undergrowth that a traveler may feel like they're swimming through finger-thick saplings rather than walking. Tangled bush like this will destroy inferior clothing and gear, but 1000D Teflon-coated material created with wildland fire crews in mind keeps the pack safely intact. Sturdy fiberglass internal framing lends the pack lightweight strength, and a telescoping yoke helps maximize comfort. These features optimize weight distribution and reduce physical fatigue. Pack modularity allows for the removal of unnecessary components as needed, and the fiberglass shelf of the Shift system allows for placement of a variety of chemical or water tanks.
Backpacks essentially all serve the same function, which is holding things of varying sizes and shapes. Having a shelf system and modular design is convenient for many reasons, but some of the Mystery Ranch Shift Plus' best features revolve around comfort and form factor. Its yoke, harness, and waist straps are some of the most ergonomic I've ever worn, and the narrow profile keeps the pack from getting snagged by vegetation. Using a waist strap to take the weight off shoulders and onto dedicated load-bearing joints is crucial to physical longevity, and not all straps are created equal. With wide waist straps and thick, breathable padding, the Shift holds the wearer from behind more comfortably than a worn-in Snuggie. The yoke and shoulder straps have the same padding, further increasing the comfort.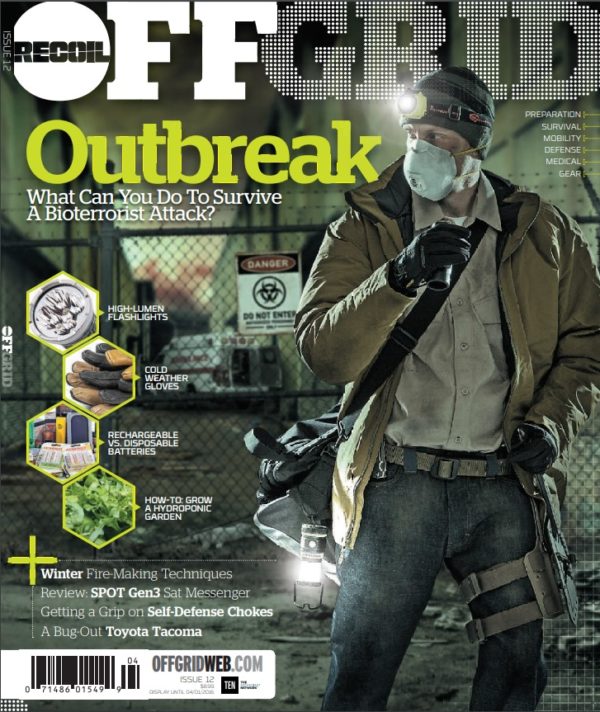 Subscribe Today and Save!
Make & Model
Mystery Ranch Shift Plus 900
MSRP
$315
URL
mysteryranch.com
In the Field
Although not ideal for extended backpacking or camping, the Mystery Ranch Shift Plus has enough space for the essentials when a rotation or resupply is expected. Firefighters use the bottom compartment for easy access to rapid-deploy fire shelters. I use it for waterproof items like ponchos, rain gear, and boot gaiters. Packing it in this way allows it to be set down in potentially wet conditions without having to worry about wrecking gear. For SAR operations, the Plus component can be added, which greatly increases carrying capacity. There's plenty of space for items such as first aid supplies, signaling equipment, a 3L Camelback, or tools for personnel recovery such as rope and emergency blankets. In addition to a water pouch, I always have a LifeStraw, and a high calorie survival meal. Having a high-quality knife is a must, and a folding saw has come in handy on several occasions when I find myself far from a gas-powered chainsaw.
Eye injuries are easy to come by when the undergrowth is thick, and my packing list includes several sets of eye-pro. Clear ballistic safety glasses for low or no-light conditions, yellow lens safety glasses for various inclement weather conditions, and a shaded pair of Wiley X Rx glasses for bright sunlight. Relying on technology, such as GPS/GIS or radio communications, I need enough electricity for the duration of the job. Using a waterproof Pelican case, I can safely store backup power banks, charging cords, and extra batteries. Light sources that I prepare include chemlights for trail or tracking markers, a 5.11 high-lumen handheld, and a Fenix Superraptor headlamp from Varusteleka.
Depending on the climate and weather conditions, the load out is adjusted before any operations take place. When the weather dips into freezing territory, some of the wet weather gear gets removed and replaced with a Varusteleka thermal cloak, and one of the side pouches is packed with a Massif Strato Low Loft jacket. Black Diamond spike traction devices have carried me across many icy situations. Depending on circumstances, such as working alone on a timber sale or a SAR incident, I may add extra emergency blankets and merino wool mittens to the main pouch of the Plus. For first aid and trauma care, my trusty military IFAK is connected to the MOLLE webbing of the waist strap, and a kit for abrasions and lacerations is added to the Plus.
Final Thoughts on the Mystery Ranch Shift Plus 900
People who have occupations or roles that take them into remote areas must stay maneuverable and be prepared to take care of themselves. Unexpected weather, challenging terrain, and unpredictable wildlife can spring up at any moment. With the twist of an ankle, or sudden dip in temperature, preventing exposure and dehydration become high on the list of priorities while waiting for help to arrive. Thoughtfully planning out what gear to carry and what to carry it in can be a make the difference between surviving and thriving, but a pack intended for short-term use means that an extra precaution needs to be taken.
Of all the gear and preparations made before going to places where communications become difficult, the most important prep of all is letting someone know where you're going and how long you plan to be there. Sometimes I'll even leave a map of my location and a list of emergency numbers that my loved ones can call if they don't hear from me before the sun goes down. A successful remote operation is one in which you return, never having used your emergency gear; however, knowing that my survival gear is stowed in a pack that's up to the task provides immeasurable peace of mind.
More Bag Drop Backpack Loadouts
---
Prepare Now:
Disclosure: These links are affiliate links. Caribou Media Group earns a commission from qualifying purchases. Thank you!
---
STAY SAFE: Download a Free copy of the OFFGRID Outbreak Issue
In issue 12, Offgrid Magazine took a hard look at what you should be aware of in the event of a viral outbreak. We're now offering a free digital copy of the OffGrid Outbreak issue when you subscribe to the OffGrid email newsletter. Sign up and get your free digital copy Click to Download!
---