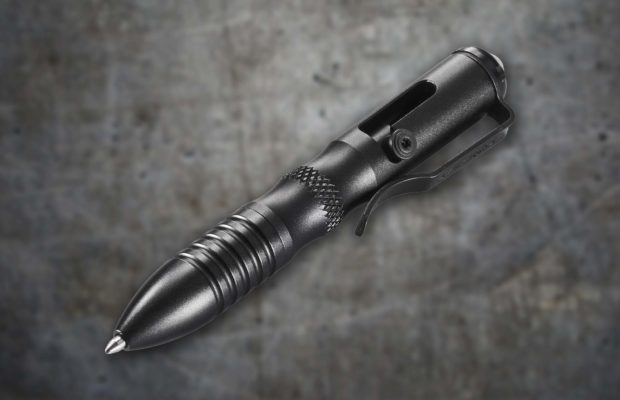 Just call them Penchmade: Benchmade is making some inroads into the larger EDC world with the release two new pens, the Longhand and the Shorthand. Like many of their knives, the pens come in two different sizes and offer a choice of materials.
Not all knife nerds develop a penchant for pens, and not all penheads cotton to cutlery; but there is undoubtedly crossover between these two EDC interests. Thus lots of knife companies dip their toes into the pen market, and one rising knife world star, Tactile Knife Co., started off as a pen manufacturer, and are still a major player in that arena.
So, in short, it makes sense to see Benchmade try its hand at the category. Indeed, it isn't the first time they've done so. The Longhand and Shorthand are latest incarnation of the company's 11XX line, which previously included a couple other models. The new knives look to be a sort of upgrade to these prior pens, while still maintaining the same "tactical pen" look. The body tubes have a ridged, kubaton-style shape, and the difference between the Shorthand and the Longhand, of course, is their overall size: the Longhand measures 4.62 inches long, and the Shorthand 3.49 inches. Portability is high for both models, but the Shorthand is truly discreet while the Longhand favors comfort and may be better if you're planning on writing for long stretches without breaks.
Both models have a loop-over clip similar to that on some of their folders and, speaking of similarities, these pens use a bolt-style opening mechanism that's clearly styled after the Axis Lock. You can choose between two different handle materials: a stonewashed steel body, or a black anodized aluminum one for a little bit of weight savings.
All versions of the Longhand and Shorthand will be available at the same time, right at the start of November.
Featured Image: Benchmade 1121-1 Shorthand
Source Link