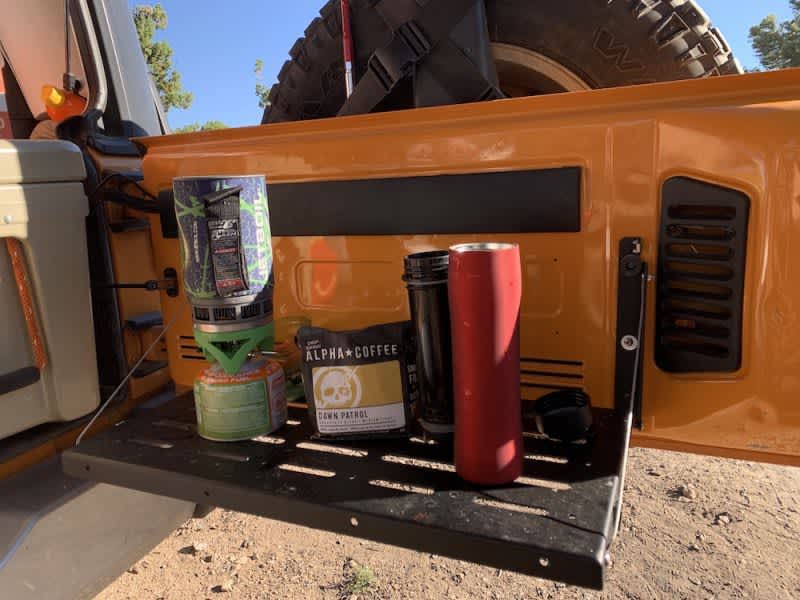 +
–
Table of Contents

Coffee making tips for campers and outdoor enthusiasts
Making coffee while out in the woods is a must for many of us. There is just nothing like waking up on a crisp morning, rolling out of the tent and making that first cup of joe over the campfire while the birds are chirping, and the wind flutters through the trees. It seems to make it taste just that much better. Here's some tips to make the experience easier.
Pack light – Unless you're camping out of the back of the truck, or using an RV, you're not going to have a lot of extra space for coffee making supplies.
Clean up – If you have used coffee filters, you can usually dispose of them either in the campfire, or by burying them if they are biodegradable. Don't just toss them into the grass.
Stay warm – If it's REALLY cold, an old trick is to take an acrylic water bottle and make a boiling-hot pot of coffee before you go to bed. Fill the bottle and seal it shut it tight. Toss the full bottle of HOT coffee into the bottom of your sleeping bag. It will stay hot for hours and may very well be hot enough to drink in the morning.
How long do you let coffee percolate over a campfire?
You want to wait until the water/coffee in the percolator is boiling. As soon as it is, you need to move the pot away from direct flame and have it near the edge. If it boils over or sits too long on the fire, the coffee will have a nasty, bitter burnt taste to it.
We always set the pot to where it is close enough to stay hot, but far enough away that the water isn't boiling anymore. A good heat glove or mitt is a must!
How are a French press and a percolator different?
A french press immerses the coffee grounds in hot water and uses pressure from the press itself to force the water through the coffee grounds. It is very popular with certain groups and can make for strong coffee.
A percolator is an older way of making coffee. It uses the pressure created by the boiling water to "pump" the hot water up and over the coffee grounds before filtering it back into the pt via gravity. Percolators are well known for making strong, good-tasting coffee.
We are committed to finding, researching, and recommending the best products. We earn commissions from purchases you make using the retail links in our product reviews. Learn more about how this works.
Source Link