As the war in Ukraine rages on, reports have surfaced that the United States offered to evacuate President Volodymyr Zelensky, but he immediately declined this offer. The Associated Press reported that Zelensky told a senior U.S. intelligence official, "The fight is here; I need ammunition, not a ride." In a video response to the public, he continued, "We are here. We are not laying down any arms. We will defend our country."
Answering the Call for Ammo
In a press release, Ammo Inc. announced a formal offer to provide what Zelensky asked for. After witnessing the invasion and hearing his plea for help, the company has offered to donate one million rounds of ammunition to the Armed Forces of Ukraine "in support of their fight for independence and freedom."
Fred Wagenhals, CEO of Ammo Inc., had the following to say: "Ammo Inc., and we as Americans stand firmly in support of Ukraine's sovereignty and independence, as we stand for freedom and democracy everywhere. While we fervently hope for a quick and peaceful resolution to the crisis and that diplomacy will win the day, we condemn the Russian aggression and its threat to Ukraine's territorial integrity and freedom. We recognize that events are unfolding rapidly on the ground in Ukraine, and we are prepared to move quickly as possible to support Ukraine as it continues to defend itself and its freedom."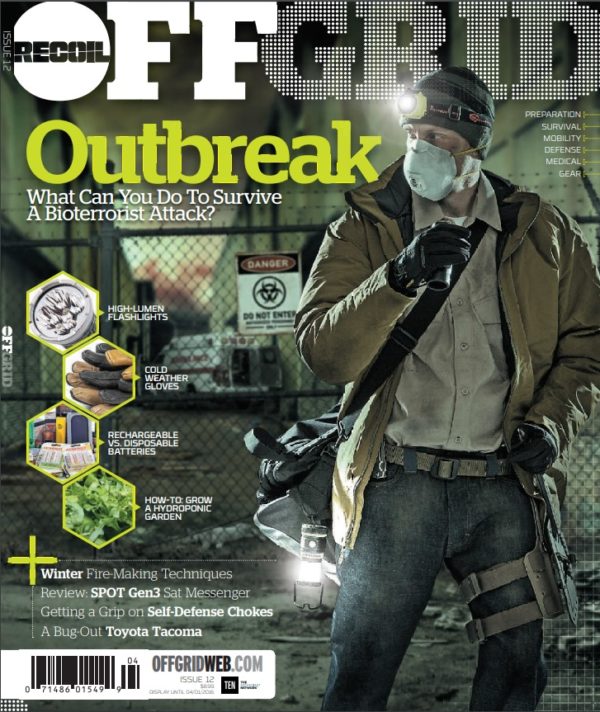 Subscribe Today and Save!
For those not familiar, Ammo Inc. is an Arizona-based company founded in 2016. It designs and manufactures products for law enforcement, military, sport shooting, and self-defense. Ammo Inc.'s branded munition lines include the classic Signature series, STREAK Visual Ammunition, /stelTH/ subsonic munitions, and armor piercing rounds for military use. The company also operates GunBroker.com, the largest online marketplace serving the firearms and shooting sports industries. For more information, go to AmmoInc.com.
---
Prepare Now:
Disclosure: These links are affiliate links. Caribou Media Group earns a commission from qualifying purchases. Thank you!
---
STAY SAFE: Download a Free copy of the OFFGRID Outbreak Issue
In issue 12, Offgrid Magazine took a hard look at what you should be aware of in the event of a viral outbreak. We're now offering a free digital copy of the OffGrid Outbreak issue when you subscribe to the OffGrid email newsletter. Sign up and get your free digital copy Click to Download!
---