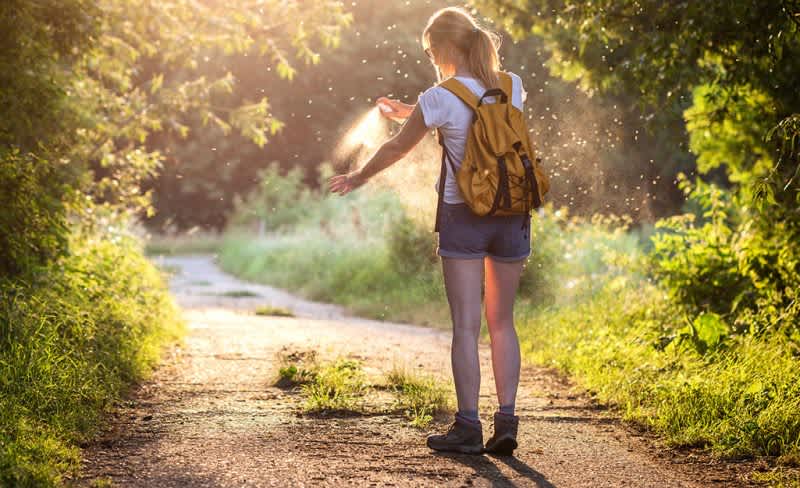 +
–
Table of Contents

1. Avon Skin so Soft Bug Guard Plus Picaridin Insect Repellent Towelettes
SALE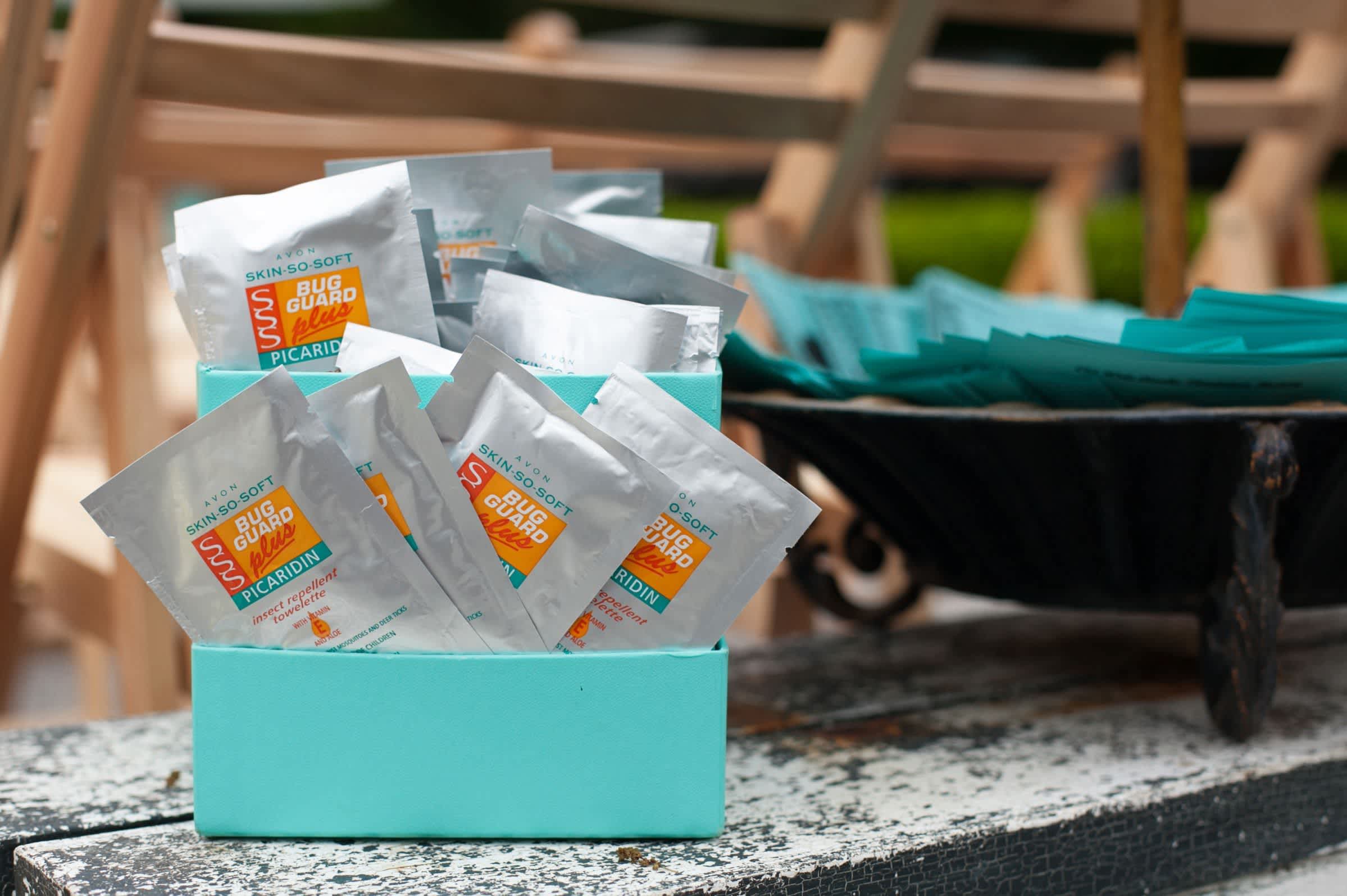 The Editor's Pick
Rusty's pick for this particular category of outdoor equipment is one I'd honestly never even considered given Avon's background in cosmetic products but now it makes sense.  Rusty says he only uses these to wipe onto his clothing which is something a lot of people ignore when it comes to bug repellents – you need to cover your clothing as well as your skin to truly make bug repellent work.
Strong and dependable repellency against mosquitoes, deer ticks, gnats, no-seeums, sand flies and biting midges. Resealable bag holds 8 packets. Each towelette, 9″ L x 5 1/2″ W. Each, 0.3 fl. oz.

Picaridin – insect repellent (alternative to DEET). It has a low odor, with a light, clean feel.

BENEFITS
• Repels a broad spectrum of biting insects (mosquitoes, deer ticks, gnats, no-seeums, sand flies and biting midges)
• Repels mosquitoes that may transmit West Nile Virus
• Repels deer ticks that may transmit Lyme Disease
• Needs to be washed off when coming in from the outdoors
• DEET-free
• Oil-free
• Dermatologist tested
Pros/Towellette design makes them easy to apply on any part of the body or clothing
Cons/Leaves behind extra trash – expensive per unit compared to sprays
Bottom Line/A nice and convenient way to armor up against bugs
2. Sawyer Permethrin Clothing and Fabric Insect Repellent
SALE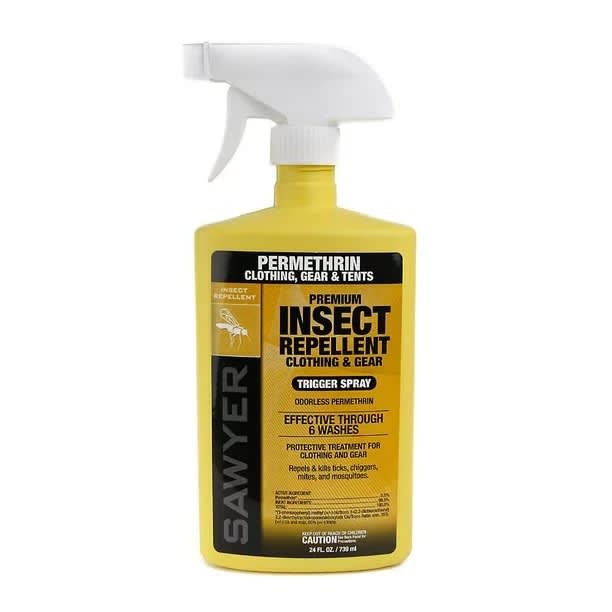 Odorless after drying, Sawyer Permethrin Fabric Treatment can be used to treat a variety of fabrics like clothing, gear, and tents. A successful application of this insect repellent treatment is effective against mosquitoes and ticks for 6 weeks or 6 washes. The spray bottle comes in multiple sizes and configurations including an aerosol for heavy-duty application. I really wish this stuff was available for the skin as it is very effective and doesn't carry the same odor as other bug sprays do.
Pros/Great for people who frequent the outdoors and don't want ot constantly coat their clothing in insect repellent.
Cons/Not meant for use on skin
Bottom Line/Great for hunters and outdoorsmen who use a specific set of clothing for outdoor activites
3. Ultrathon Insect Repellent Lotion
SALE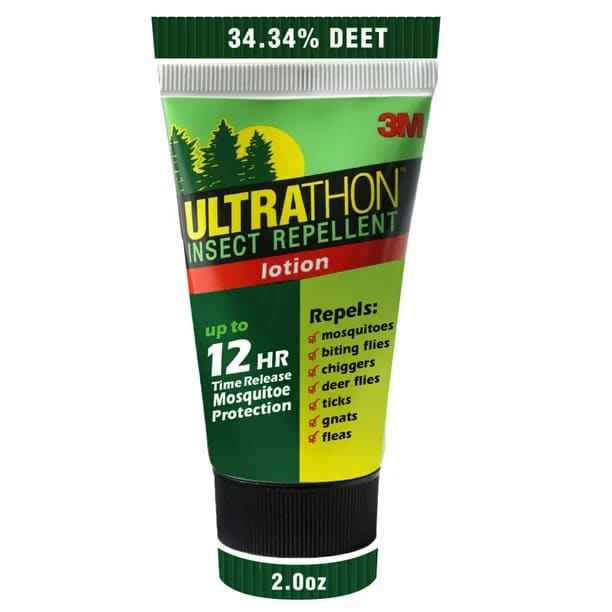 The Ultrathon™ Insect Repellent Lotion delivers excellent protection against biting insects, so you can enjoy the great outdoors without the worry. Designed to provide long-lasting mosquito repellency in some of the world's harshest environments, this insect repellent delivers up to 12 hours of powerful protection from mosquitoes with innovative 3M™ Time-Release Technology. This mosquito repellent utilizes a polymer to trap DEET and slowly release it over skin surfaces to provide protection you can rely on for your whole family. This insect repellent is proven to repel mosquitoes that may carry viruses such as Zika, West Nile and Dengue Fever. So get out there, get dirty and explore the wonders of nature­–but first protect yourself and your loved ones with Ultrathon™ Insect Repellent Lotion.
Pros/Very affordable and lasts all day, even if you get wet
Cons/Smells really strongly of DEET which might make it bad for social situations
Bottom Line/Great for long hiking trips or fishing
4. Repel Plant-Based Lemon Eucalyptus Insect Repellent
SALE
Outdoor enthusiasts know that when the going gets tough, so should their insect repellent. However extreme the activity or terrain, there's a Repel insect repellent designed to offer dependable coverage that lasts as long as you need it to. Repel products make effective mosquito protection simple under any circumstance so you can heed the call of the wild wherever the trail takes you. DEET-free Repel Plant-Based Lemon Eucalyptus Insect Repellent provides protection for a range of activities, from your backyard to your travel destinations. Find a bug spray that fits your needs and enjoy protection that lasts for hours. This formula is made with oil of lemon eucalyptus, a plant-based ingredient that is recommended by the Centers for Disease Control and Prevention. This insect repellent won't leave you greasy or sticky, making it a great spray-and-go option for busy weekends. Repel mosquitoes that may transmit the Zika, West Nile, Dengue and Chikungunya viruses without the DEET. If you're looking for a DEET-free alternative to create a mosquito barrier, then oil of lemon eucalyptus is a great option. Derived from the leaves of the Eucalyptus citriodora tree, oil of lemon eucalyptus repels mosquitoes for up to six hours. You can use oil of lemon eucalyptus-based products on children 3 years and older.
Pros/All-natural, plant-based ingredients
Cons/Doesn't last nearly as long as other products on this list
Bottom Line/A great affordable option for those who are very concious about chemical exposure
5. Cutter Dry Insect Repellent
SALE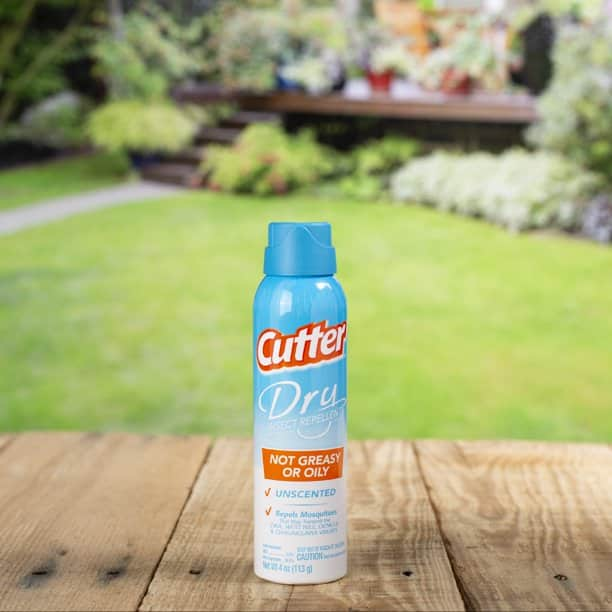 Cutter Dry Insect Repellent aerosol contains 10 percent for protection against mosquitoes, including those that may transmit the Zika, West Nile, Dengue and Chikungunya viruses. Cutter Dry Insect Repellent goes on dry and stays dry it never feels oily or greasy. The unscented spray wards off pesky mosquitoes and other insects, including ticks, biting flies, gnats, no-see-ums, chiggers and fleas. The convenient aerosol spray features a locking lid to help avoid accidental spraying.
Pros/Unscented and affordable, doesn't get your skin all oily and greasy when applied
Cons/The 4 oz can doedsn't really contain a lot of liquid to spray on – you might wnat to carry a couple of cans if you've got the whole family with you.
Bottom Line/A great, dry, unscented option for the backyard party or picnic.
What attracts mosquitoes to bite you?
Mosquitoes are stimulated by a number of factors when seeking out a blood meal. Initially, they're attracted by the carbon dioxide we exhale. Body heat is probably important too, but once the mosquito gets closer, she will respond to the smell of a potential blood source's skin.
Insect Repellents applied to all areas of exposed skin not covered by clothing applied after sunscreen should keep most of the bugs off of you. However, be aware that the SPF protection of your sunscreen may be reduced. Reapplied regularly, particularly if you notice mosquitoes flying close to your skin bug spray can keep you virtually bug-free all day from ones that are most commonly found on you and biting you.
What is DEET and Is DEET harmful for humans?
DEET (chemical name, N, N-diethyl-meta-toluamide) is the active ingredient in many repellent products. It is widely used to repel biting pests such as mosquitoes and ticks. Every year, an estimated one-third of the U.S. population uses DEET to protect them from mosquito-borne illnesses like West Nile Virus, the Zika virus or malaria and tick-borne illnesses like Lyme disease and Rocky Mountain spotted fever.
DEET is considered to be a safe insect repellent, according to the Centers for Disease Control and Prevention (CDC) and the Environmental Protection Agency (EPA). Many people worry that it could be harmful to health, possibly because it is a synthetic chemical, but research shows that these worries are unfounded.
What repels bugs naturally?
Lemongrass, citrus, peppermint, eucalyptus, tea tree, citronella, catnip, and lavender oils all possess properties that repel bugs. The oils can be used individually or combined to make a simple anti-bug potion.
I'm particularly fond of tea tree oil because of its mostly inoffensive smell when applied in small amounts and also because it's often found in other skin and hair care products that will help tie everything together and get you closer to being bug-free without even having to try.
We are committed to finding, researching, and recommending the best products. We earn commissions from purchases you make using the retail links in our product reviews. Learn more about how this works.